Every other summer my side of the family holds a small reunion of sorts on Madeline Island, the flagship island of Wisconsin's Apostle Islands on the south shore of Lake Superior.  It is a beautiful place to rest, reunite, and play–a place where boys can be boys.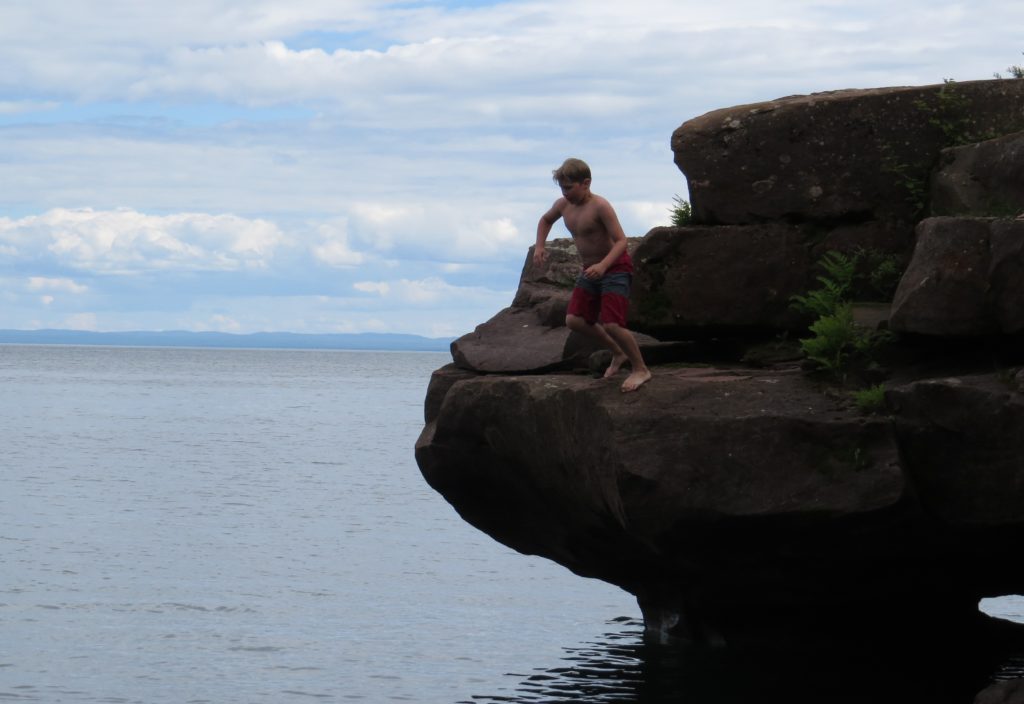 Of course, no boys take this more seriously than the male Warblers of the island. With nearly twenty different species being present on the island, one cannot escape these singing sensations as they belt out their territorial songs telling rival males and the whole world that this is their house.
The Warblers are so thick on Madeline Island that one may escape a particular Warbler's territory only to immediately land in another's. Or sometimes, several different species all have territories in the same spot, tolerating each other's different songs but ready to battle any male of their same species.  While I enjoyed a great number of Warbler species, this was not a birding trip and so the camera was rarely raised. Besides, none were new for me. One Warbler that always feels new, that I feel compelled to photograph every time, is the Blackburnian Warbler.  Such a looker! And he knows it.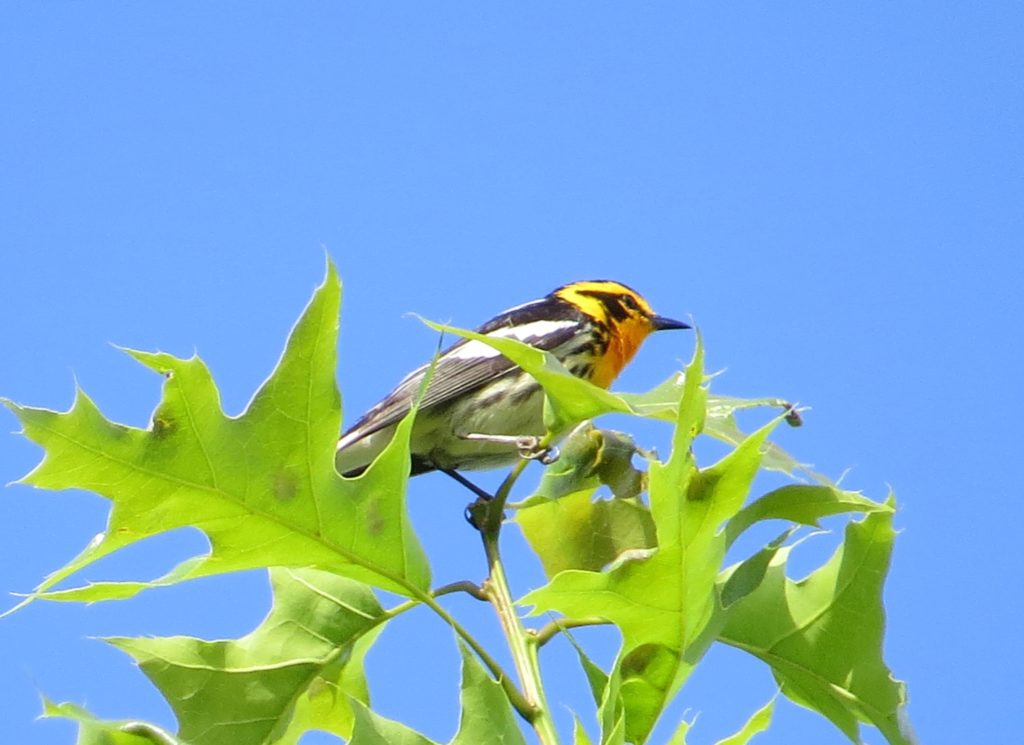 Photographing Warblers in their natural habitat is the best. Here this Blackburnian is posing where he is most comfortable–atop a Black Spruce in a decent-sized (and only) bog on the island.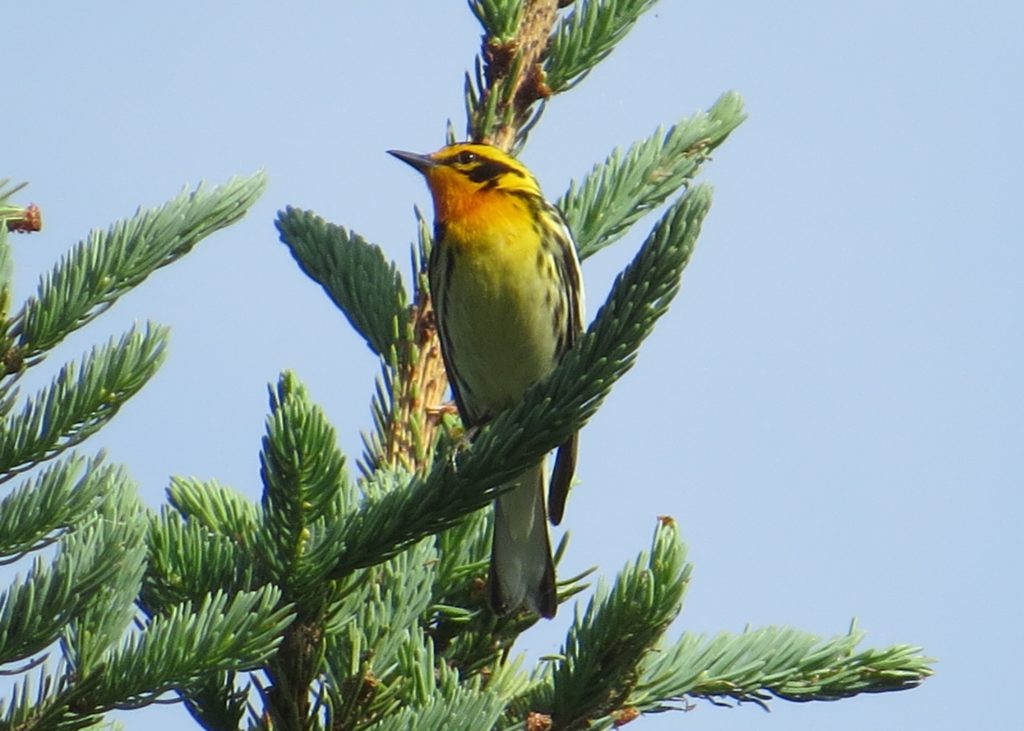 Though I did not photograph all the Warbers I encountered, I detected many different species:
Yellow-rumped Warbler
Black-and-white Warbler
Northern Parula
Blackburnian Warbler
Pine Warbler
Yellow Warbler
Common Warbler
Cape May Warbler
Black-throated Green Warbler
Ovenbird
Common Yellowthroat
American Redstart
Mourning Warbler
Chestnut-sided Warbler
Nashville Warbler
Naturally I have saved the best for last.  This was my big Madeline Island souvenir, a male Black-throated Blue Warbler.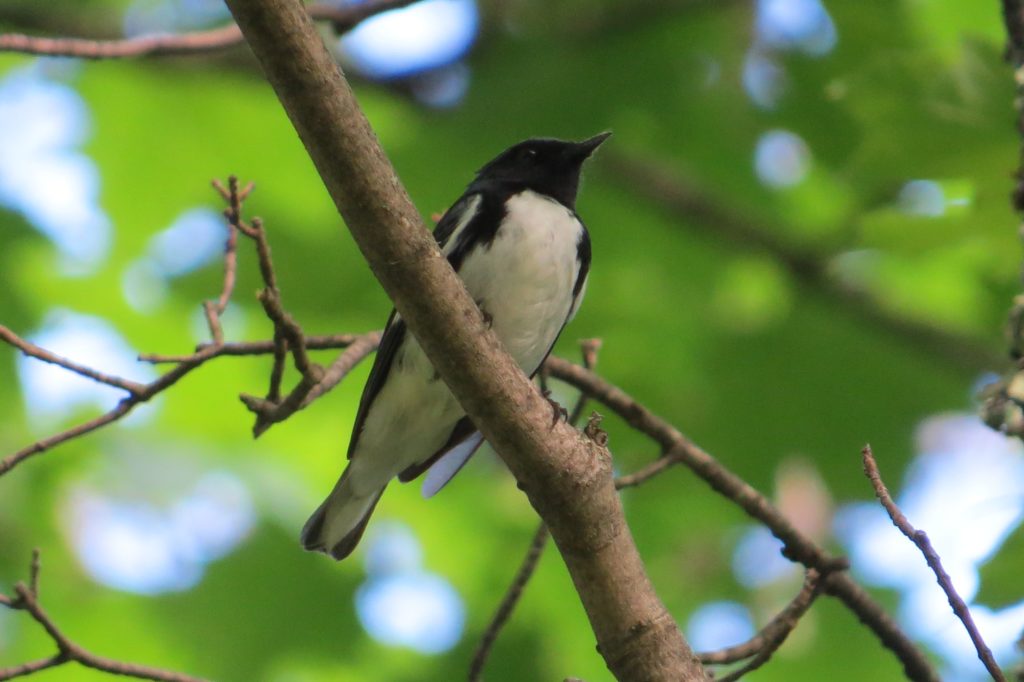 Two years ago I searched for this species when I saw appropriate habitat of mature maple forests on the eastern end of the 14-mile long island.  Trying that same area again this year, I stopped at a spot along North Shore Road that looked good–a deep ravine in the Maple/Hemlock woods which created a relatively open understory that BTBWs like.  Immediately I was rewarded that sweet zoo-zoo-zoo-zoo-zoo-ZEE!  Making this sighting even sweeter was that I had been participating in Wisconsin's Breeding Bird Atlas project, and this bird was right in the corner of one of the priority blocks on the underbirded island.  BTBW is a very good atlas bird for Wisconsin.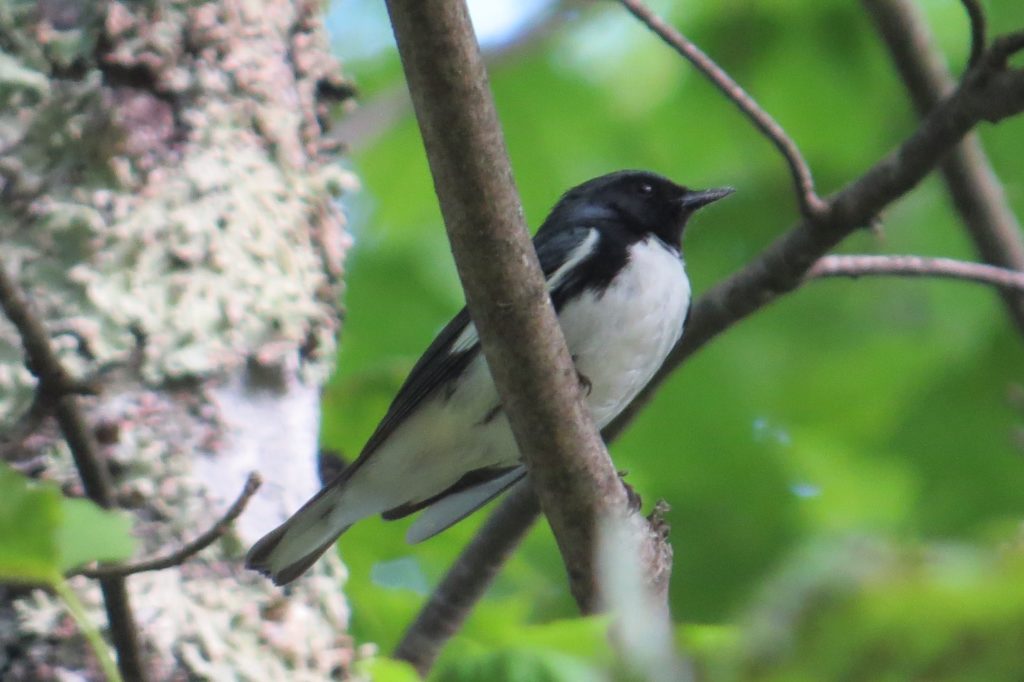 As fun as the Warblers were, they were merely a distraction to bide my time while I anxiously waited to get back to the mainland in Minnesota where all kinds of birds–life birds–were popping up. Stay tuned for the fully-loaded lifer post next.