An unfortunate consequence of visiting a place like Arizona multiple times is that some birds lose that 'wow' factor from when they were first seen.  The excitement level for a bird is inversely proportional to the number of times that bird is seen. Take the Acorn Woodpecker, for instance.  I remember drooling over the thought of seeing one. Now on this trip, after having seen them on other trips, I didn't even raise the camera. This is just birding reality.   It cannot be helped.  Some birds still bring it, though.  Some just haven't been enjoyed enough or savored fully.  They still feel somewhat fresh and exciting when you bump into them.  This post highlights those birds for me on this latest trip.
Many of the these were fun mountain birds that I encountered right by our condo at the Wyndham Flagstaff Resort (great place if you go, btw). First up is the Steller's Jay, a bird not known for its shyness. Before this trip I had only seen one on Mt. Lemmon, a brief sighting on a cloudy day.  Here, they were all over the place basking in the sun. And I looked at each one.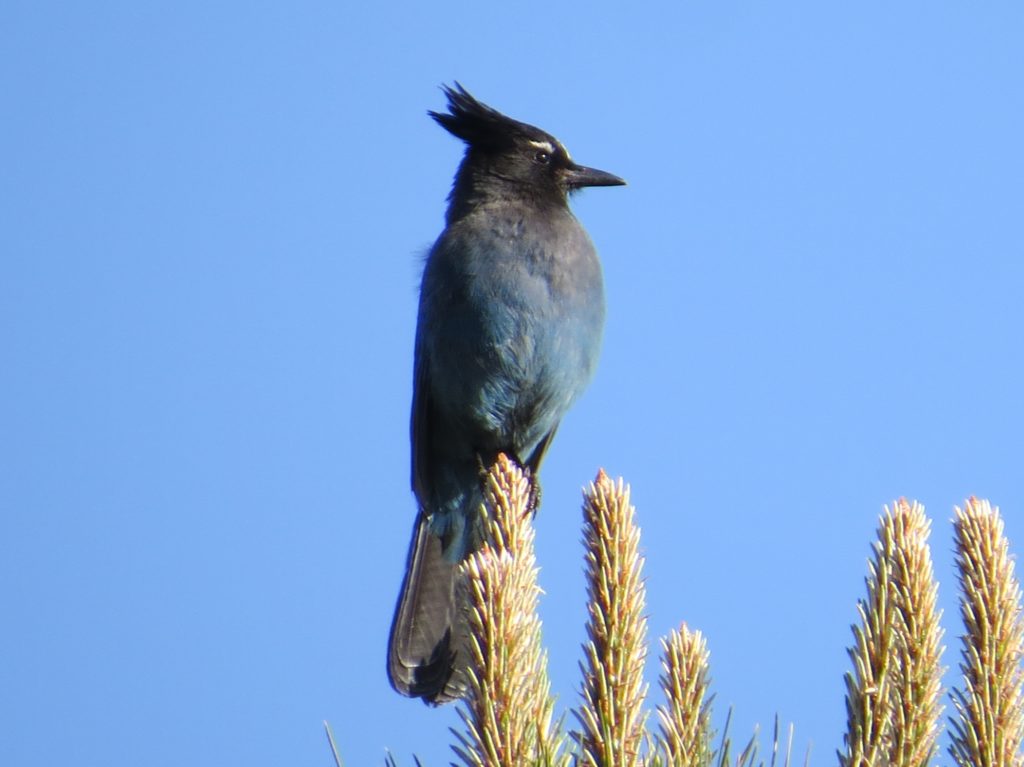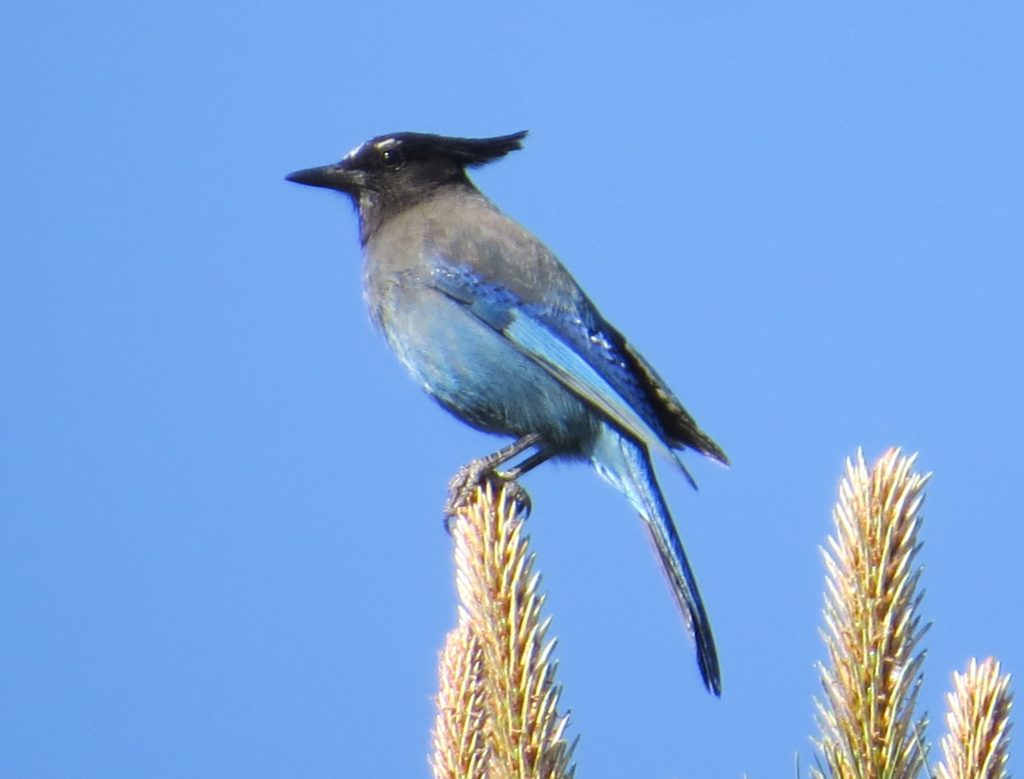 Another montane, neighborhood bird at the resort was the Black-headed Grosbeak.  Though I've seen them in Colorado and South Dakota, the views have always been fleeting and unsatisfying.  This encounter went a long way toward rectifying that.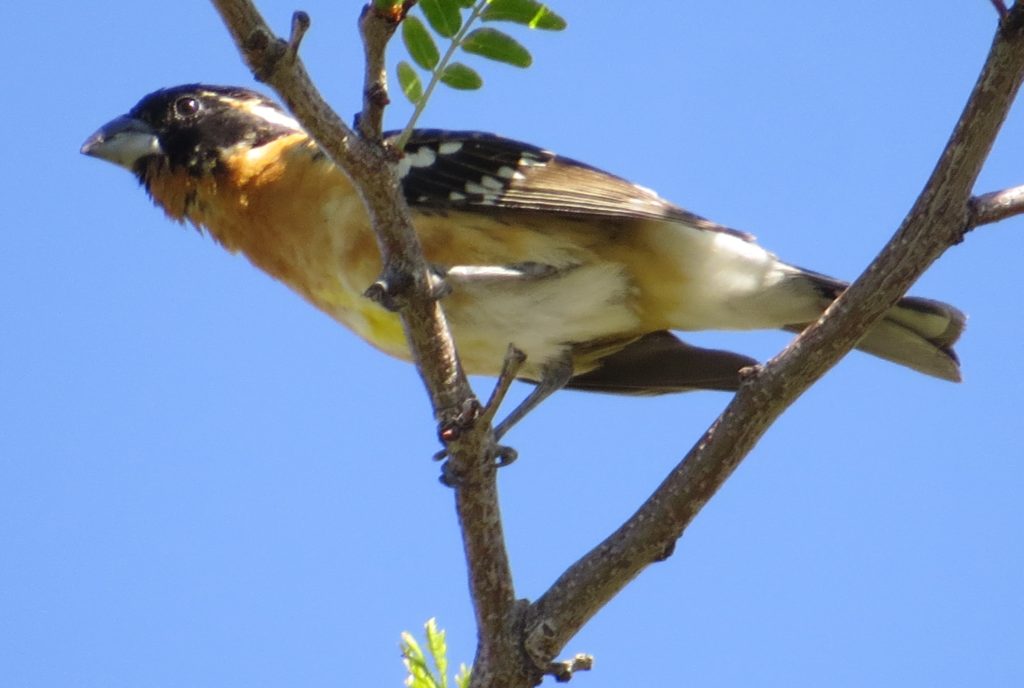 Anywhere from the Wyndham Resort to the Schultz Pass Road, a mountain-loving bird that was seemingly ubiquitous around Flagstaff was the Western Tanager.  Even though I have seen this bird and photographed it in my home county in Minnesota, I continue to find myself in a state of face-melt when I see this bird, and I photograph it way too much.  It is illogical, really. Three individuals with varying amounts of red on their faces are shown below in three different species of trees.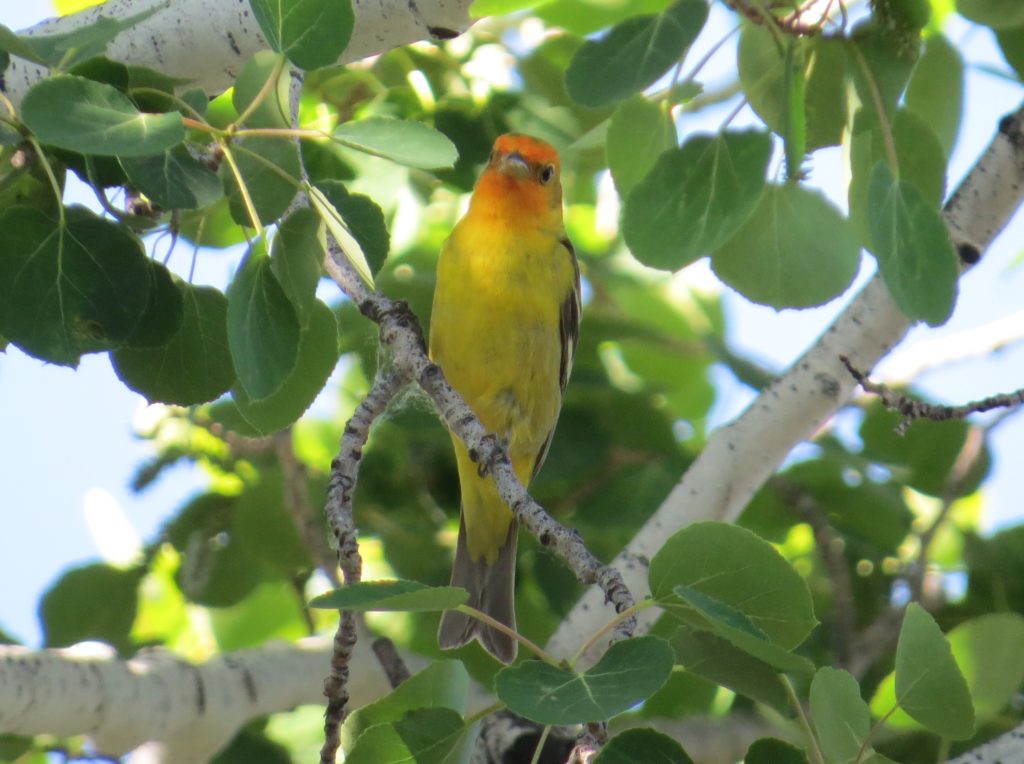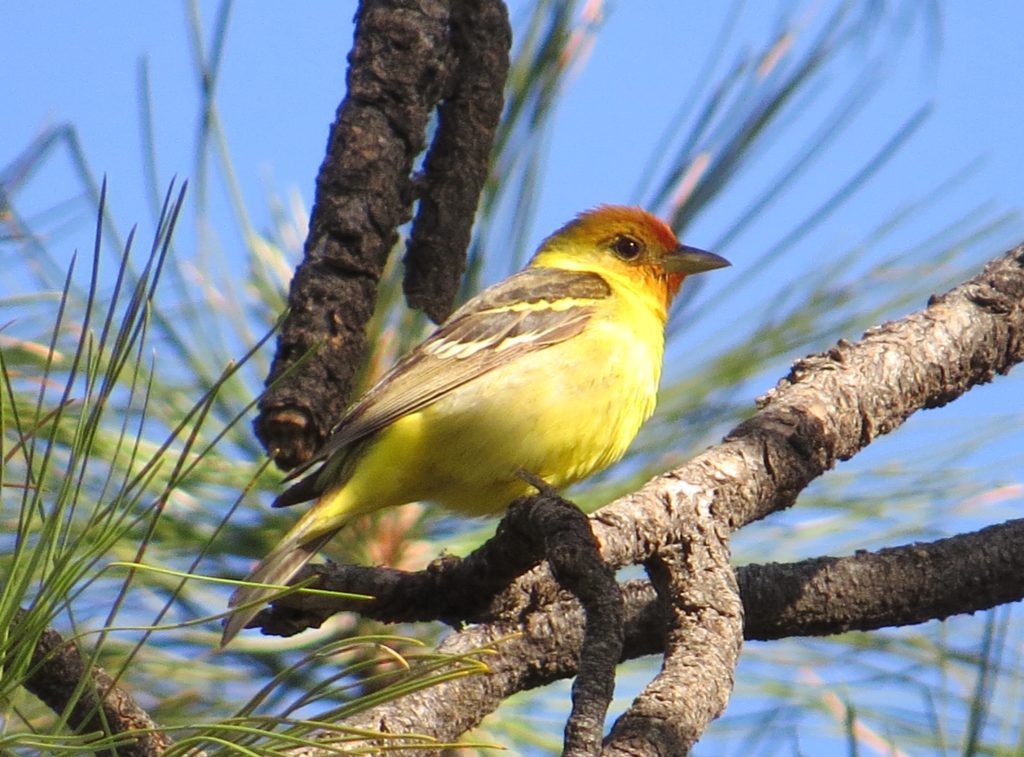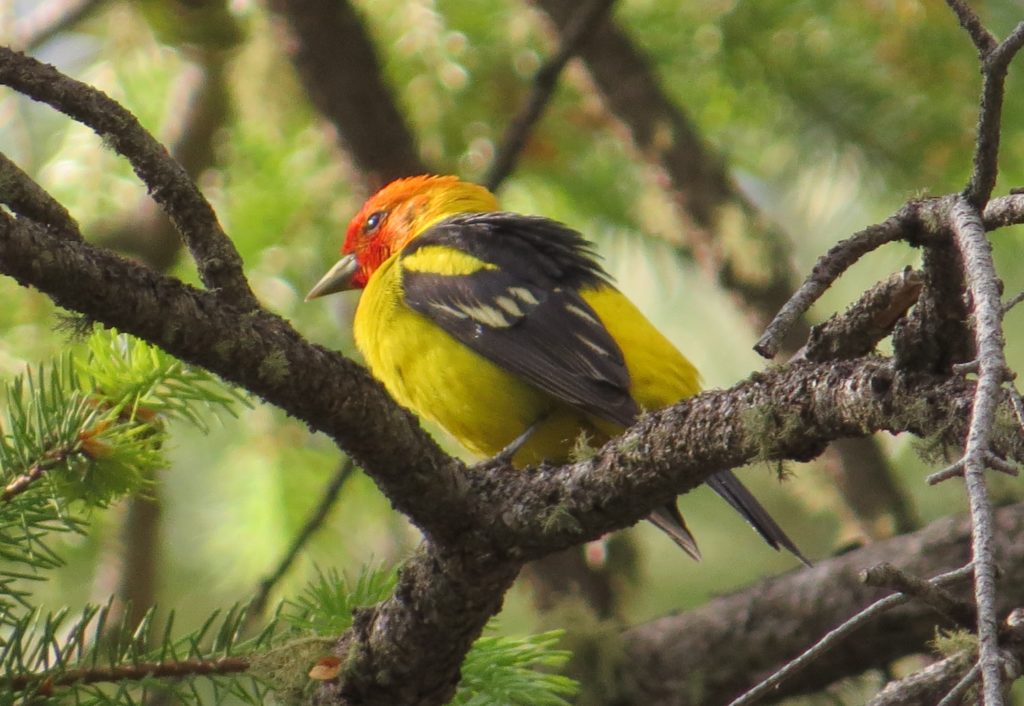 Literally a neighbor bird inhabiting the Ponderosa Pines right outside our balcony was the Pygmy Nuthatch.  These guys are industrious little busy-bodies. As such, my only other time seeing them in the past resulted in a poor photo op.  Not much changed on this trip despite being merely 5 feet away.  Pygmy Nuthatch could see blog time again.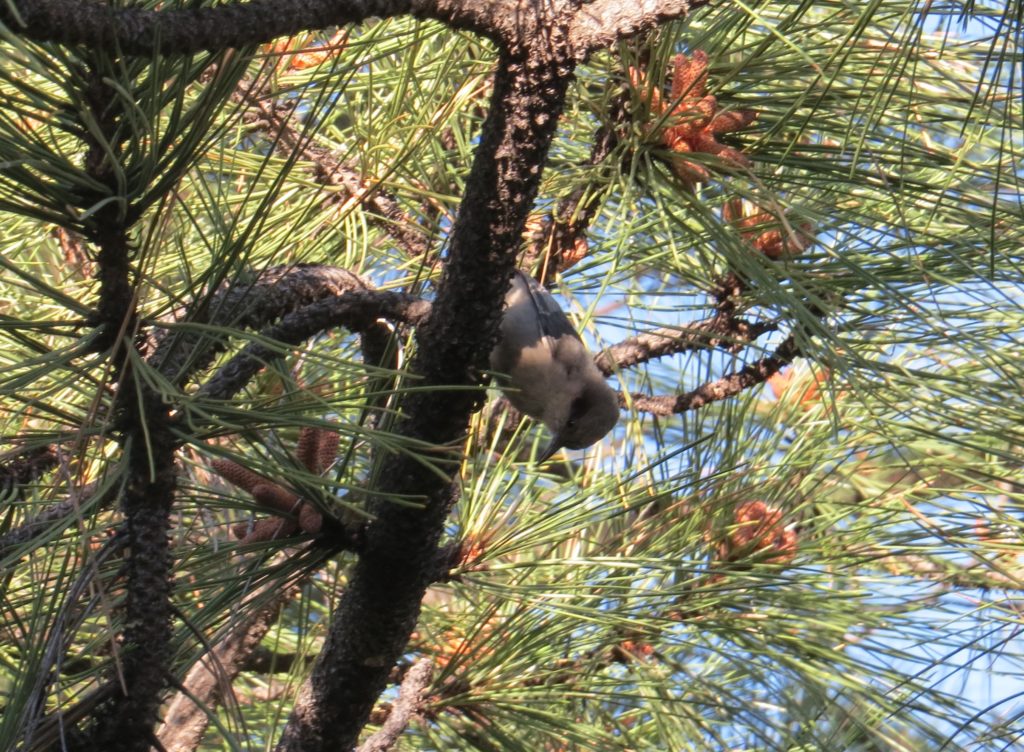 The last bird from the resort was a parking lot bird but was by no means a trash bird. In fact, this papa Western Bluebird was a photographic lifer for me.
Away from the resort there were some other non-lifer favorites, like this American Three-toed Woodpecker along the Schultz Pass Road. Keep in mind that I had only ever seen one before just this past spring in Minnesota.  This bird very much still has lifer freshness associated with it.  While the unique drumming sound of this Woodpecker was the same as the one back home, its back was not.  Note how white the back is on this Rocky Mountains subspecies of the ATTW; the back of the East Taiga subspecies that we have in Minnesota is nearly all black with small white flecks.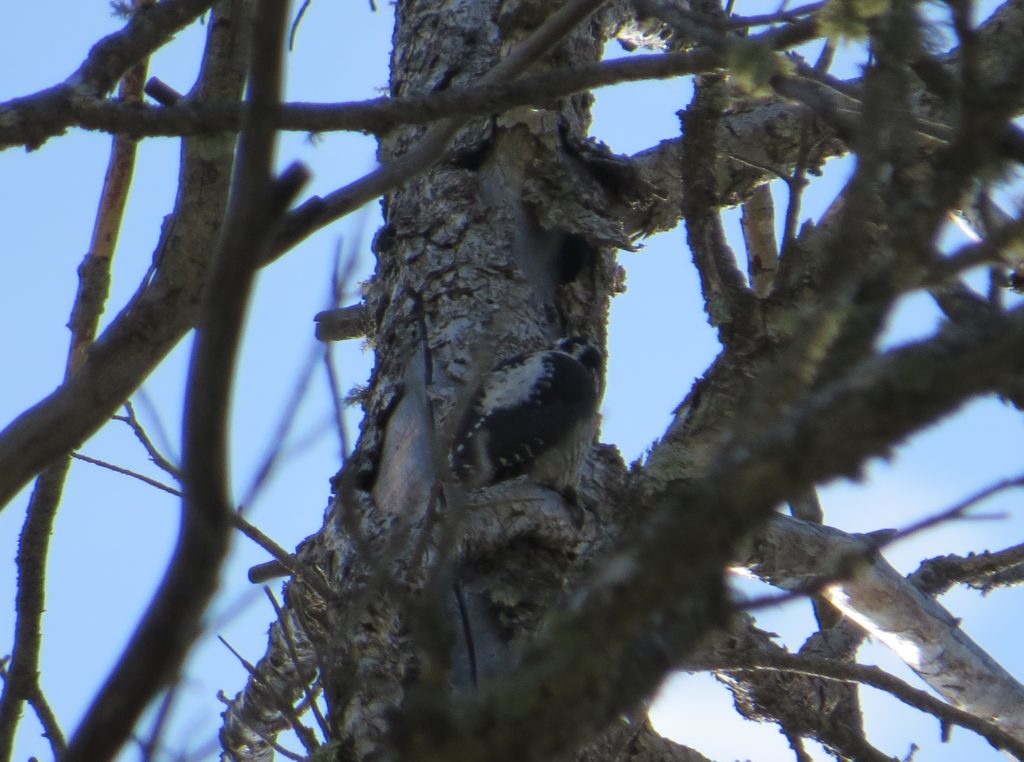 In Oak Creek Canyon at Grasshopper Point Recreation Area, a Bridled Titmouse was a pleasant surprise.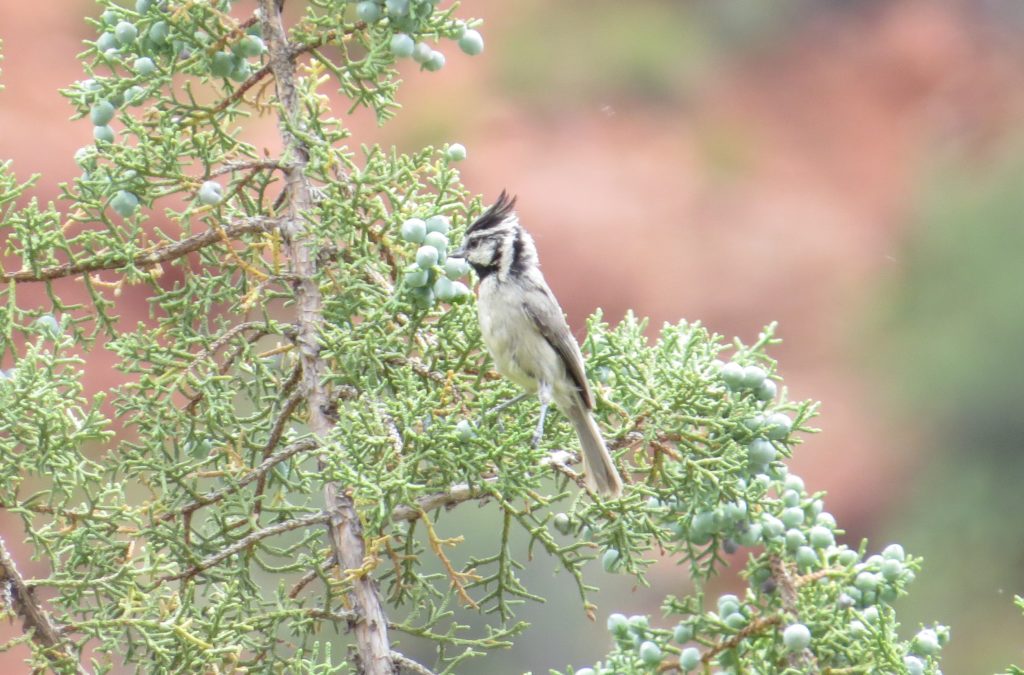 And the Grand Canyon is never more grand than when it serves as a backdrop from a rim-perching Black-throated Gray Warbler, a bird I have wished to have better photographs of for a long time.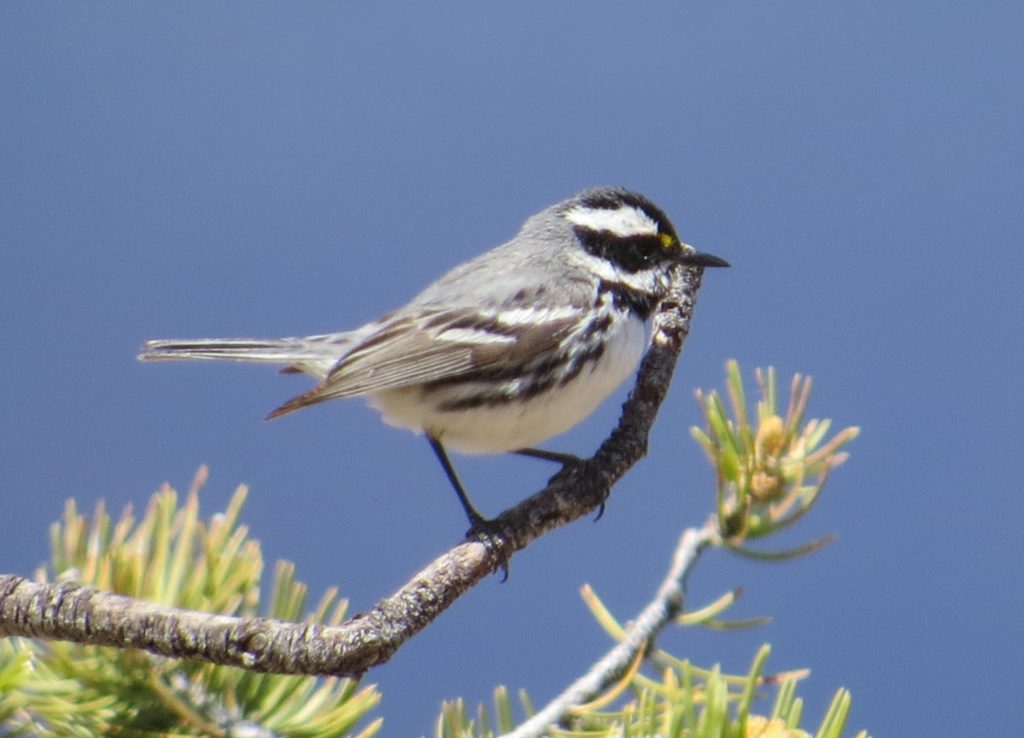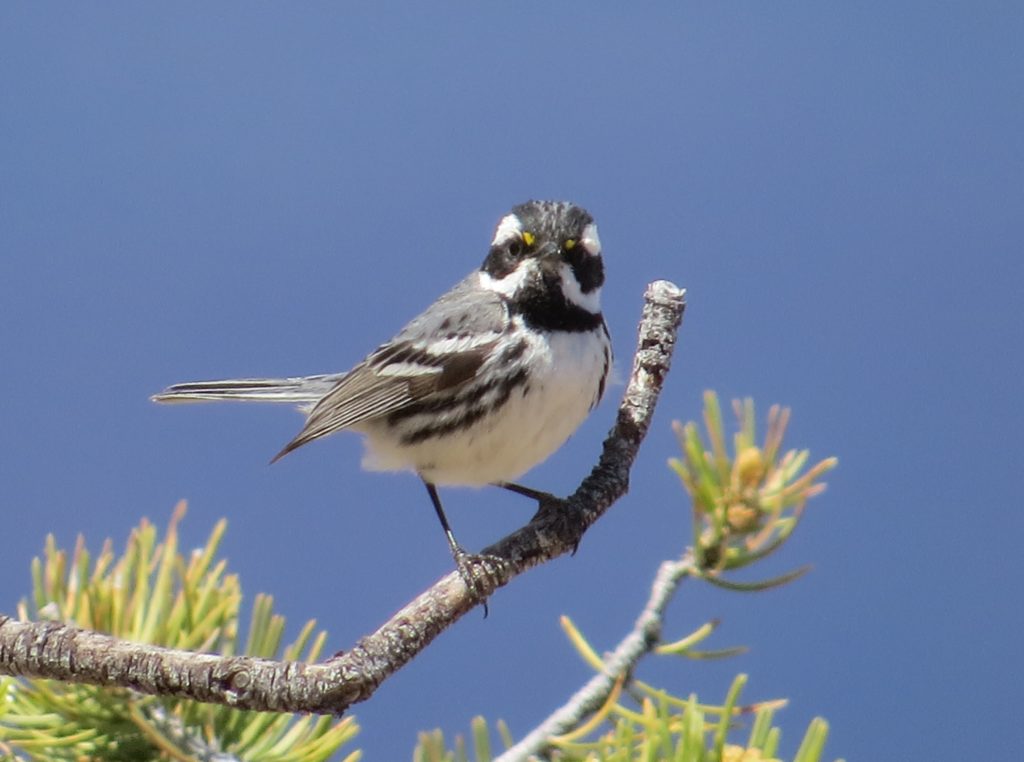 That's it for Arizona this time.  There will be more this winter.  For the next post we're headed to Wisconsin's Apostle Islands for some Warble action.