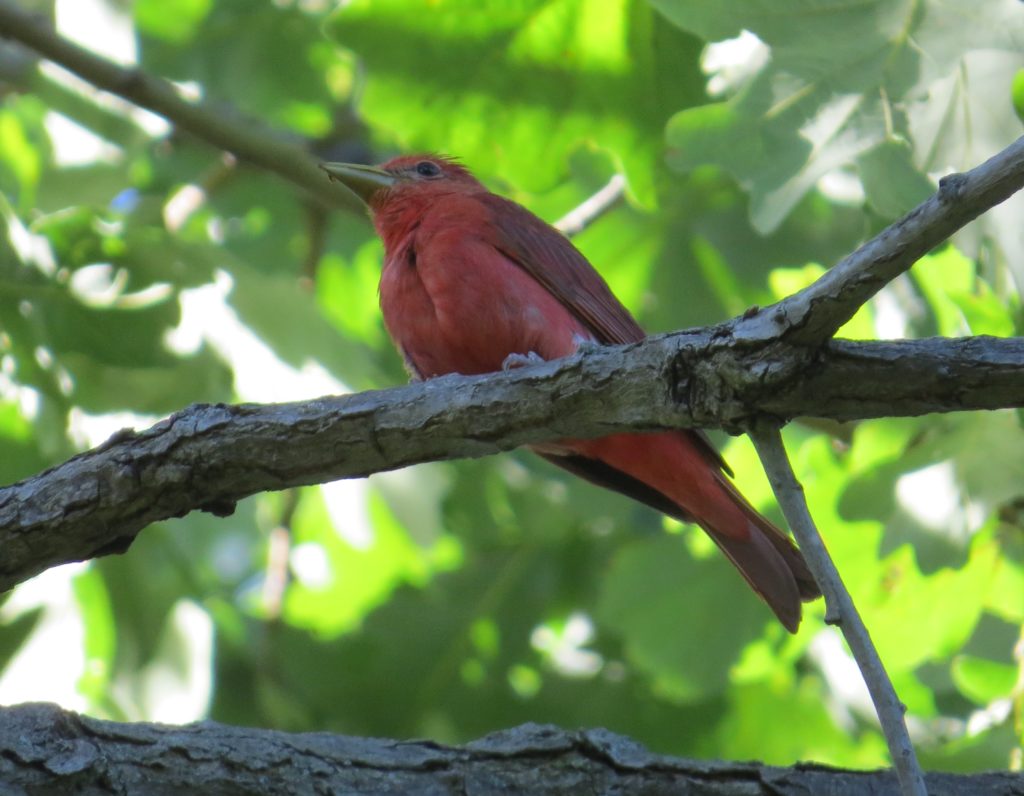 One of the most popular birds in Minnesota this summer has been the Summer Tanager discovered by Wilmer Fernandez at the University of Minnesota's Landscape Arboretum in Chanhassen.  Summer Tanager is rare-regular in the state, but the fact that this bachelor bird was in the Twin Cities and singing endlessly on territory made it all the rage for the better part of a week.  Not even the Arboretum's steep per person entry fee could keep birders away, including yours truly.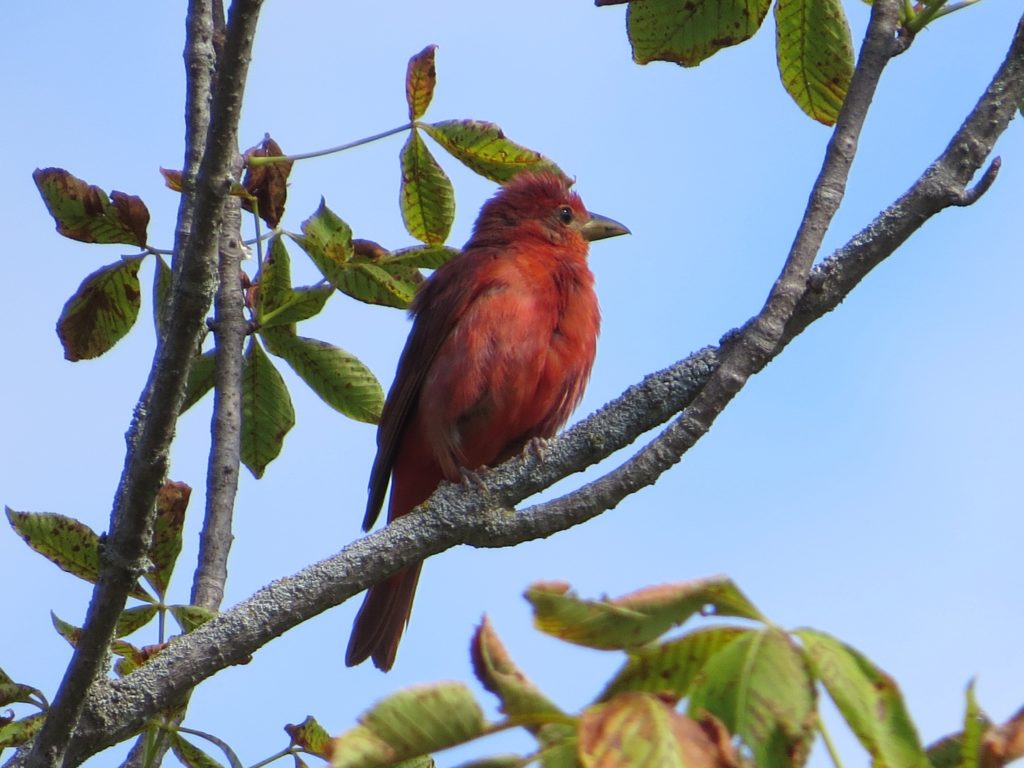 If you've been following ABWCH this past spring, you may recall that I already made a Summer Tanager chase to get my lifer.  So why did I go after another if I'm not a county lister? Two reasons: this bird was solid red, unlike that tye-died creature I saw earlier this year, and this bird was singing on territory.  I wanted the full SUTA experience.  That quick migrant sighting didn't fill the void.  Plus this bird was relatively close to home, and I had the time off.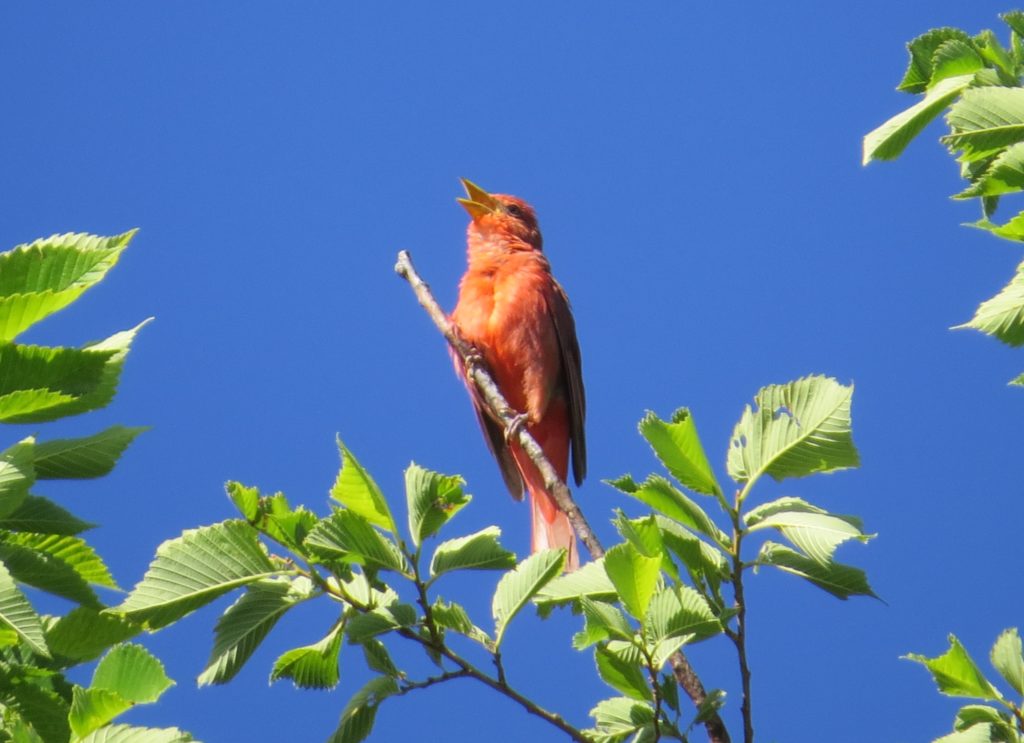 A couple of others who had the time off were teaching colleagues Brad Nelson and Theresa Nelson. The mother-son Nelson duo joined me on this little excursion. Our semi-annual birding get-togethers are always productive and fun–the last time the three of us met up was over a Snowy Owl near one of the towns in our district. Just like we had no problem getting that Owl, seeing this Tanager was a piece of cake.  We could hear it singing immediately once we got out of the car at the nut trees section of the Arboretum where it apparently has set up shop for the season.  We spent the better part of an hour following it around as it sang endlessly from its various perches, not even stopping its song while it feasted on insects: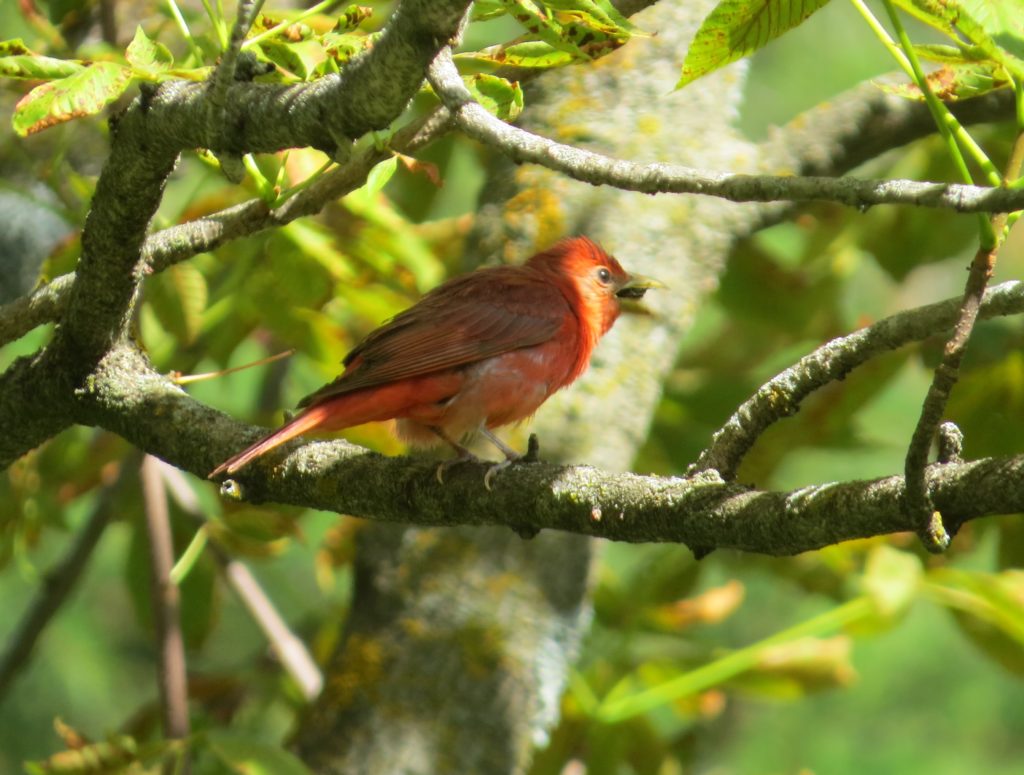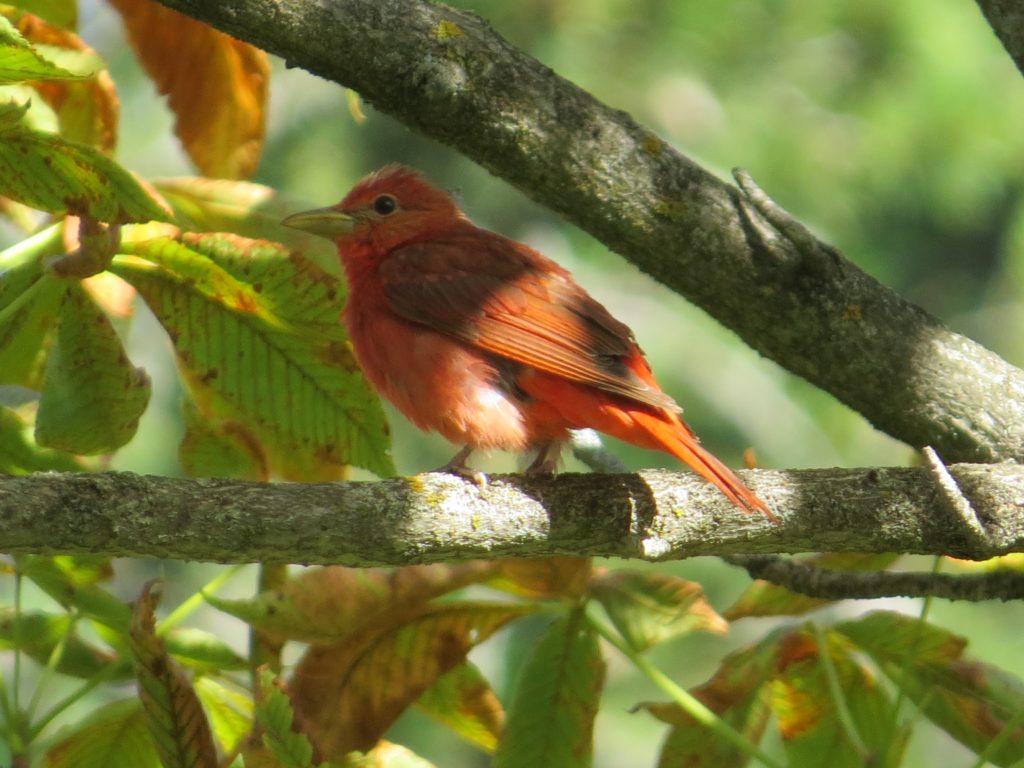 It's been the year of the Tanager here in MN. To close out this post, here's a pic of each of the two rare-regular Tanagers and a brand new Scarlet Tanager all seen in state this year.  Sorry for turning the Scarlet into a trash bird on this blog. No, I'm not–they are still an exciting bird and this post celebrates all things Tanager.