Some days, like today, are gray and rainy.  Some birds radiate their brilliance regardless. In my seemingly never-ending quest for a Wood Thrush lifer, currently a heard-only bird, I came across a couple of dapper and melodic fellows this morning that can brighten any day.  First up is the Rose-breasted Grosbeak.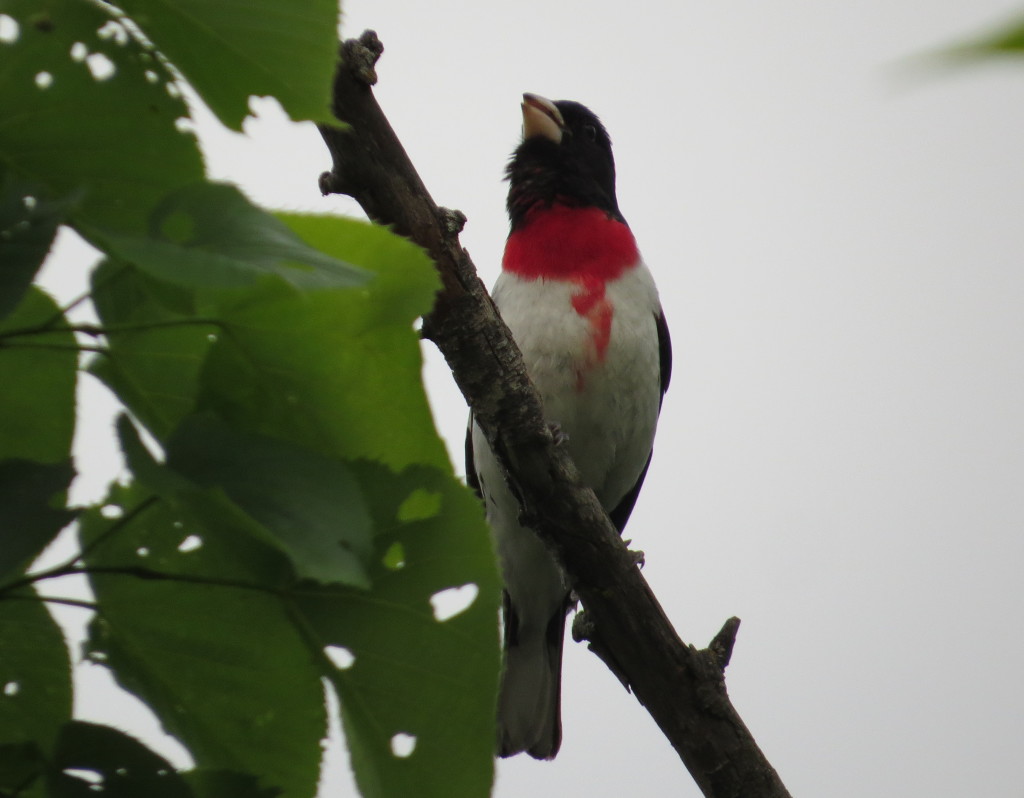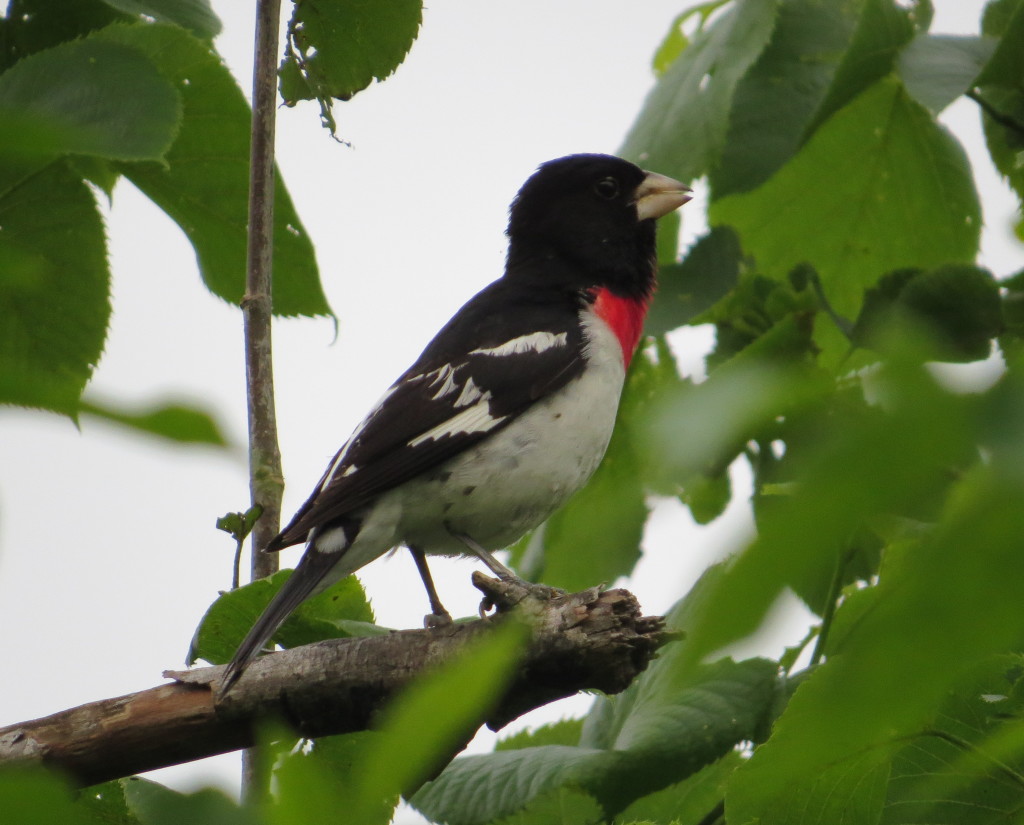 Next is the ever-lovely Scarlet Tanager.  It's hard for me to comprehend that I've seen both Western Tanager (more on that later) and now a Scarlet Tanager in the same week.  Both are incredibly beautiful birds.  Though the Scarlet Tanager is locally uncommon and the Western Tanager is rare state-wide, I've actually seen more Western Tanagers in my life.  Today's sighting on Timber Lake Road north of Sibley State Park was only the third time I've seen a Scarlet Tanager, and I got my best ever looks.  It is such a hard bird to find.  Even if it is present, it favors the canopy and is not always conspicuous.  With Scarlet Tanager sightings you can have two but never all three of the following: a motionless bird, a conspicuous bird, good light.  With a bird as good-looking as SCTA, the first two are often good enough.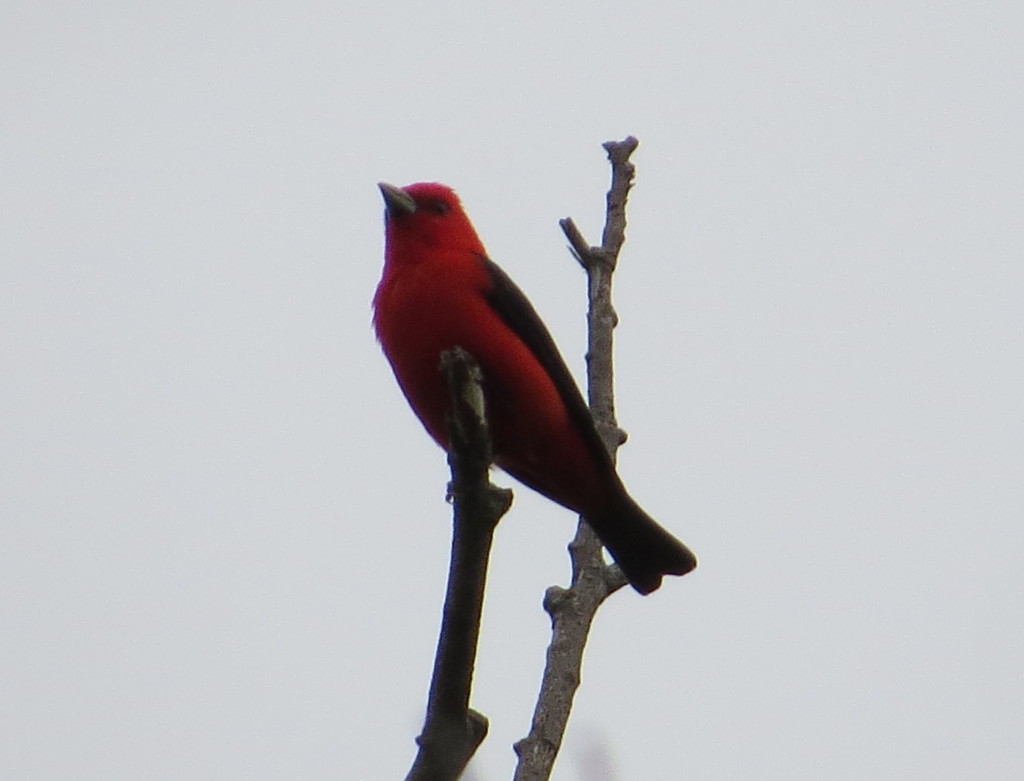 I've learned the Scarlet's song which helped me track this one down this morning.  Identifying a tree-top loving bird by just its audio is a must this time of year with the trees fully leafed out.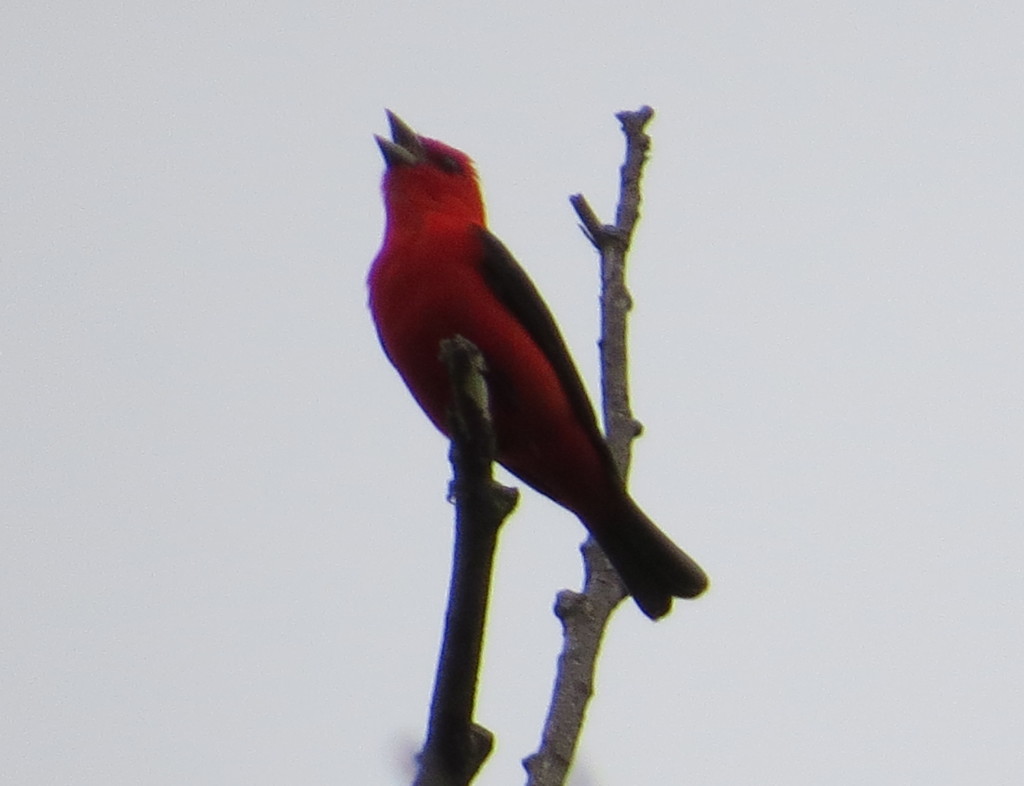 Seeing and photographing a Scarlet Tanager was a major summer birding goal of mine.  I just got done with school on Friday.  Not a bad start.
More time shall be spent this summer in the deciduous woods in the northern parts of Kandiyohi County.  The quest shall continue for finally seeing a Wood Thrush and getting the trifecta of perfect SCTA viewing conditions!