Once again that final school bell has rung, sending students and teachers alike running for the exits, high-fiving and back-slapping along the way. It is that time of year when gorgeous weather and open schedules create a perfect storm for doing….anything, really.  For this bird-blogger/professional summer-vactioner, it means finally catching up and posting some bird stories after a frenzied end of the school year capped with an unplanned, lightning-fast trip to Colorado and back.  The truth is that I was really looking forward to easing up on the birding and blogging after the big Sage-Grouse adventure in Montana, but the birds and life have had other plans.  Birds and life always have other plans.  Yet again there is now a queue of stories waiting to be told.  So let's get started with one of those fun, unplanned, and in this case, highly local adventures.
Home-cooking, home-field advantage, home-sweet-home, home-away-from-home–there is a universal fondness for all things 'home', exceptions, of course, being homework and possibly the adjective 'homemade'.  Birds at home definitely fall under the former, favorable category.  A couple weeks ago, we had good bird show up in the home county–a very good bird, and a county first for me.  I've only seen this bird once before, and I had to travel all the way to the High Bridge in St. Paul to see it.  This bird is none other than the beloved Peregrine Falcon.
Just over two weeks ago now, Joel Schmidt spotted a Peregrine Falcon on top of the Willmar water tower in the center of town.  Apparently, Peregrines have historically stopped over at this vantage point during spring migration.  It provides quite the overlook for the flat, surrounding countryside below.  Two years ago I declined the opportunity to see one on the Willmar water tower since I had already gotten my lifer in St. Paul and did not care about keeping a county list at the time.  As time has gone on, however, my birds at home have become more meaningful–I wasn't going to let a second chance at a county Peregrine Falcon slip through my fingers.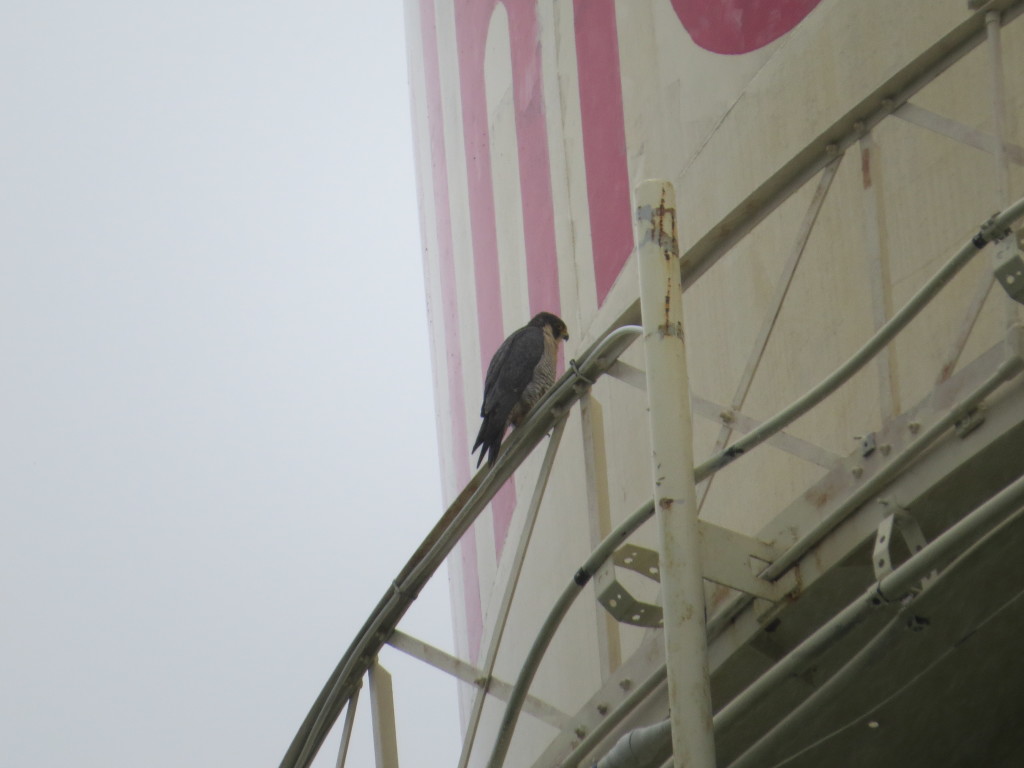 This is such a cool bird any way you slice it, but seeing it at home made it an even bigger thrill.  This bird is so awesome that Evan had to get himself a better look with my camera and practiced his photography.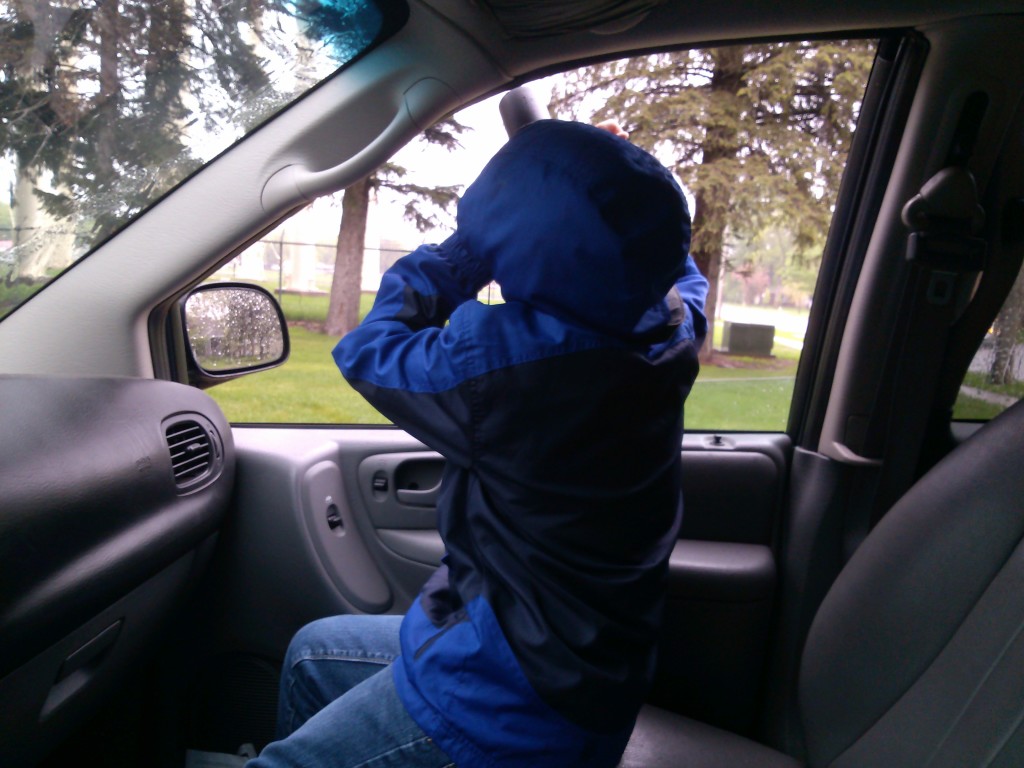 His photography needs a little more practice at those long-distance shots, but hey, he got  most of a focused bird and debuted his first photo on the blog.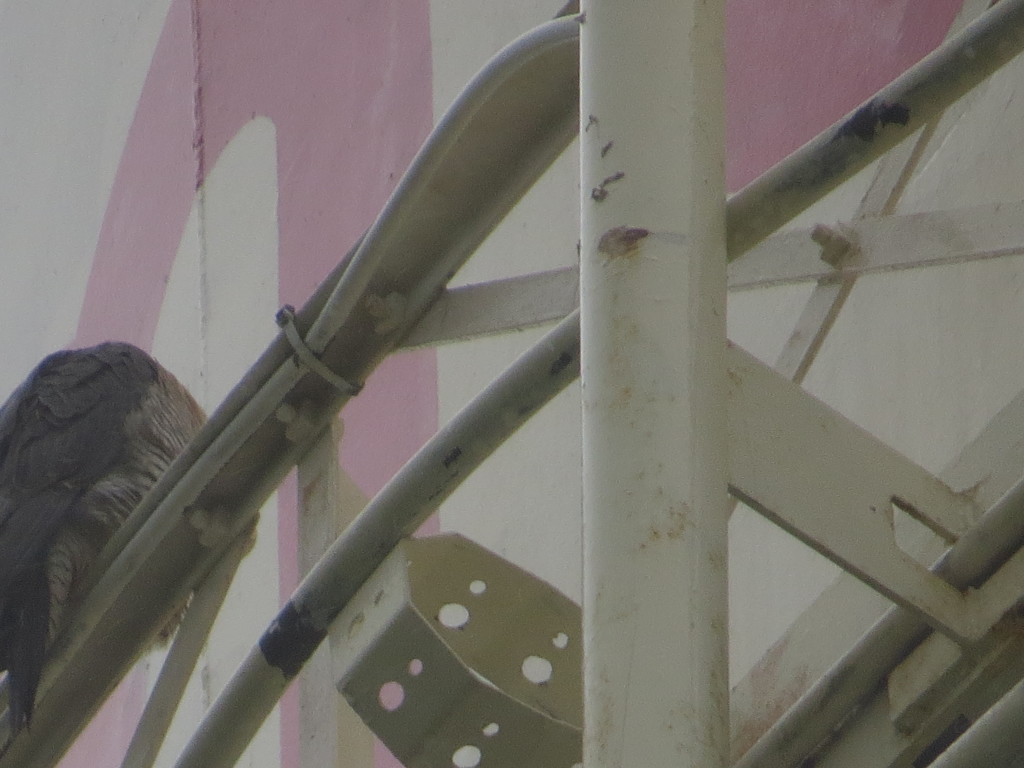 Evan is a fan of the Peregrine and is much more knowledgeable about them than I am, teaching me (correctly) that Peregrine Falcons can reach speeds of 200 mph! Marin picked up on the apparent enthusiasm that Evan and I were showing; she had to get a look for herself.  It was pretty fun to watch both kids dig this bird.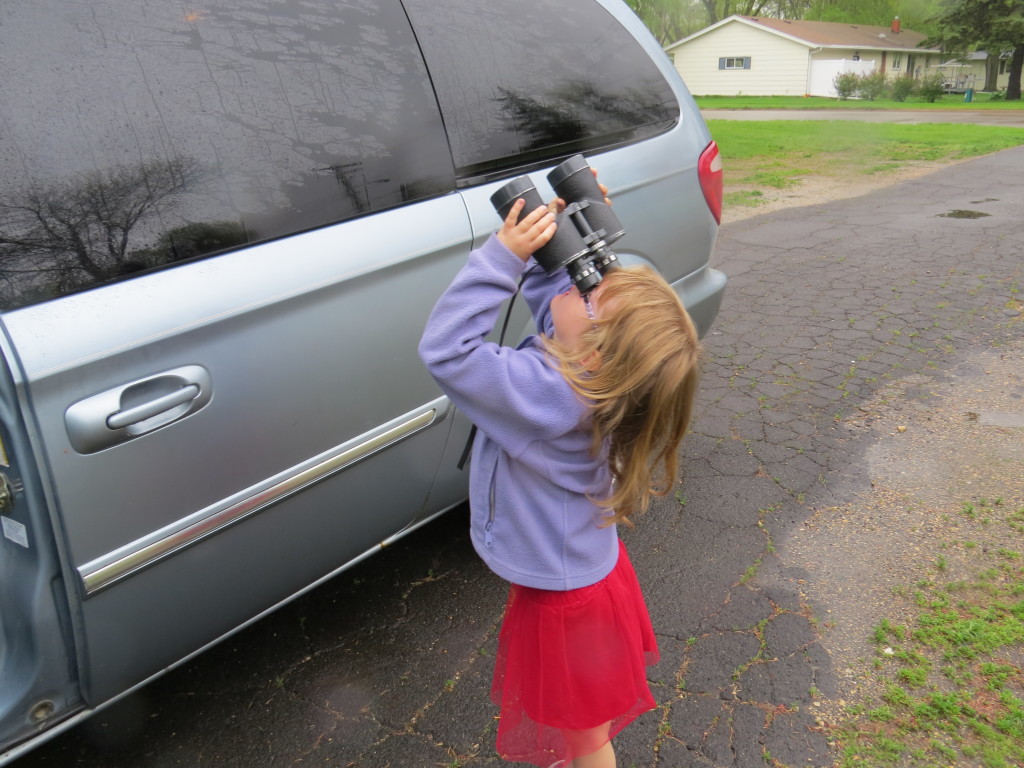 After this initial viewing we went back an hour later after dinner because another birder could not find it after I posted the sighting on Facebook. As we drove up to the water tower, Evan spotted the Falcon flying over Hodapp Field and back up to its water tower perch…with its own dinner.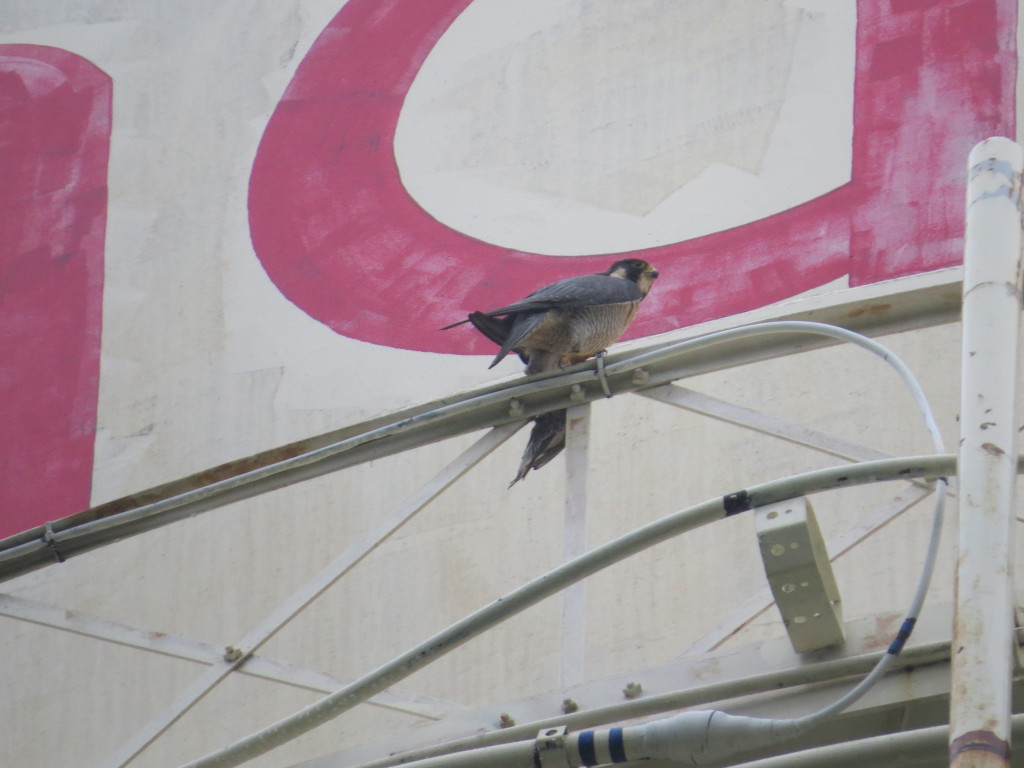 Even though we didn't see the Peregrine nab this bird mid-flight, it was still pretty sweet to watch it devour its kill.  Perhaps the other birder had missed seeing the Falcon because it was out hunting at the time.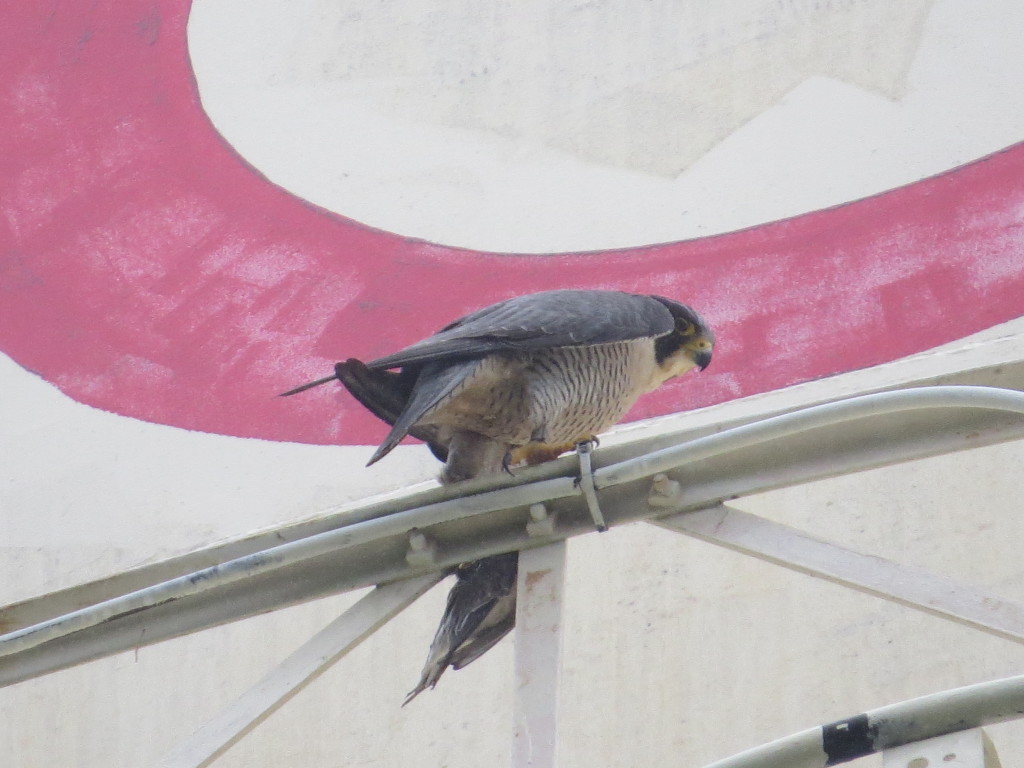 If only, if only that dinner had been a Northern Cardinal…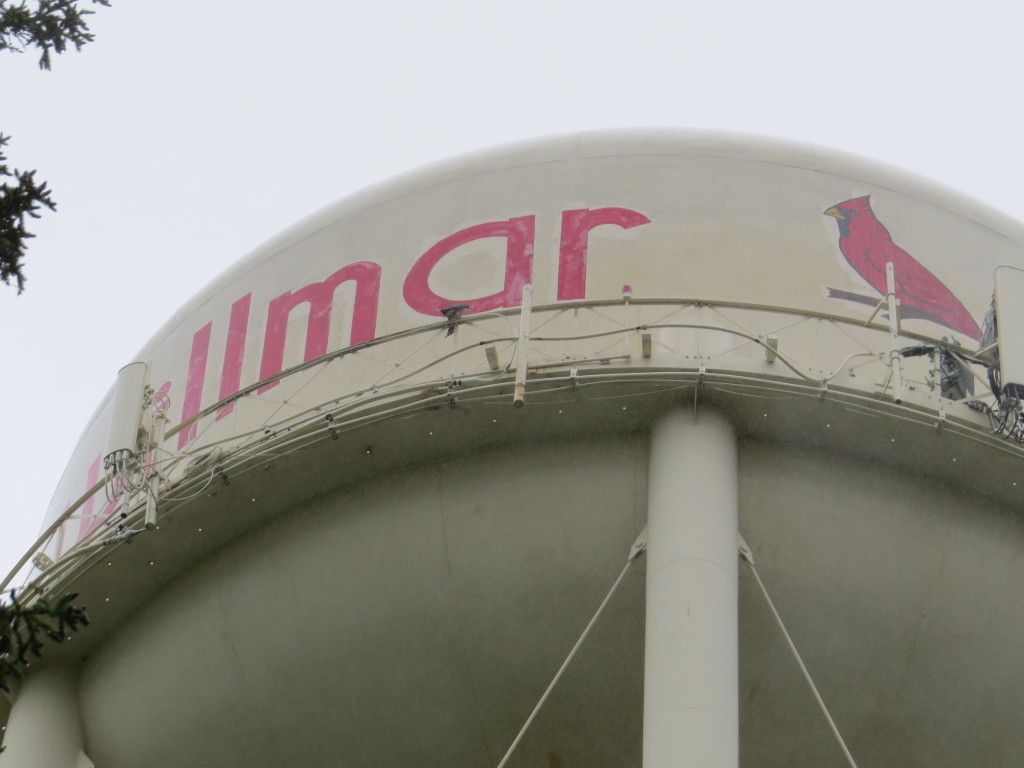 The Peregrine Falcon ended up hanging out at this water tower for a few days before going who knows where.  Falcon checks became a part of the daily errands, providing many photo ops.  Too bad I couldn't make out any information off the leg bands, though.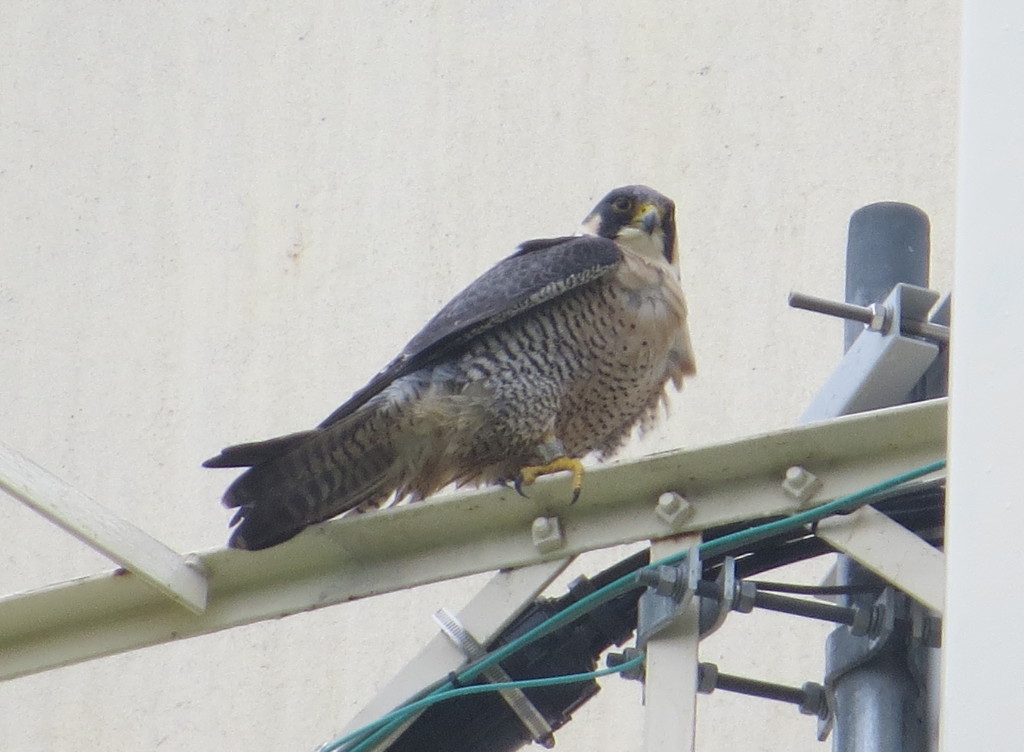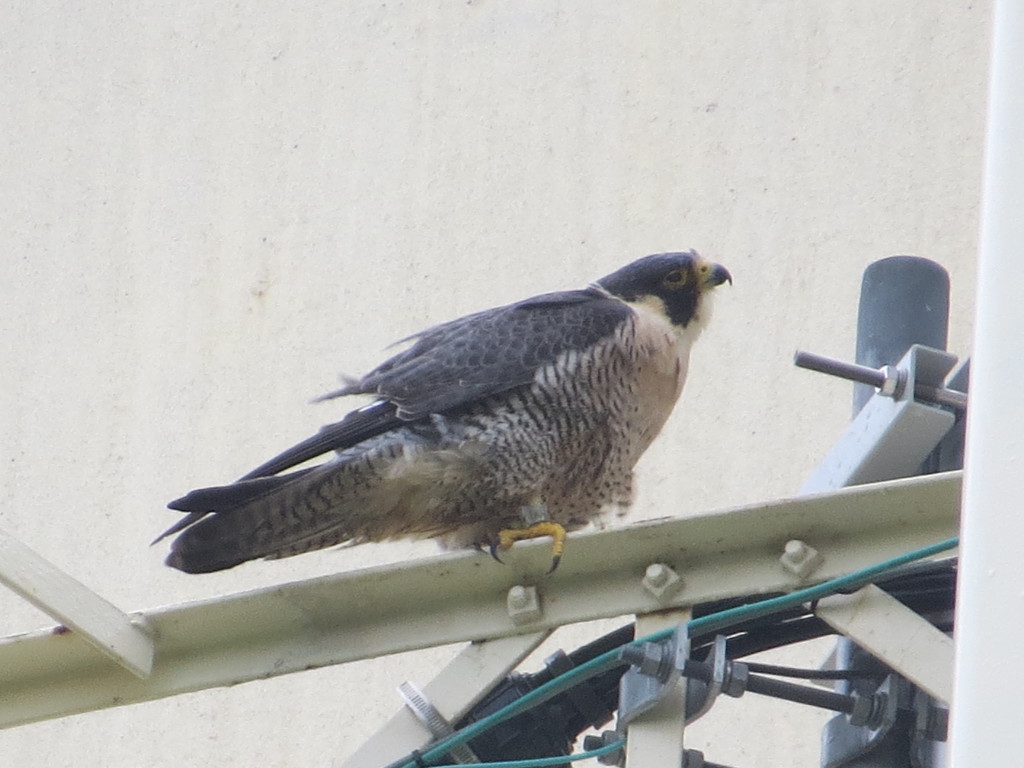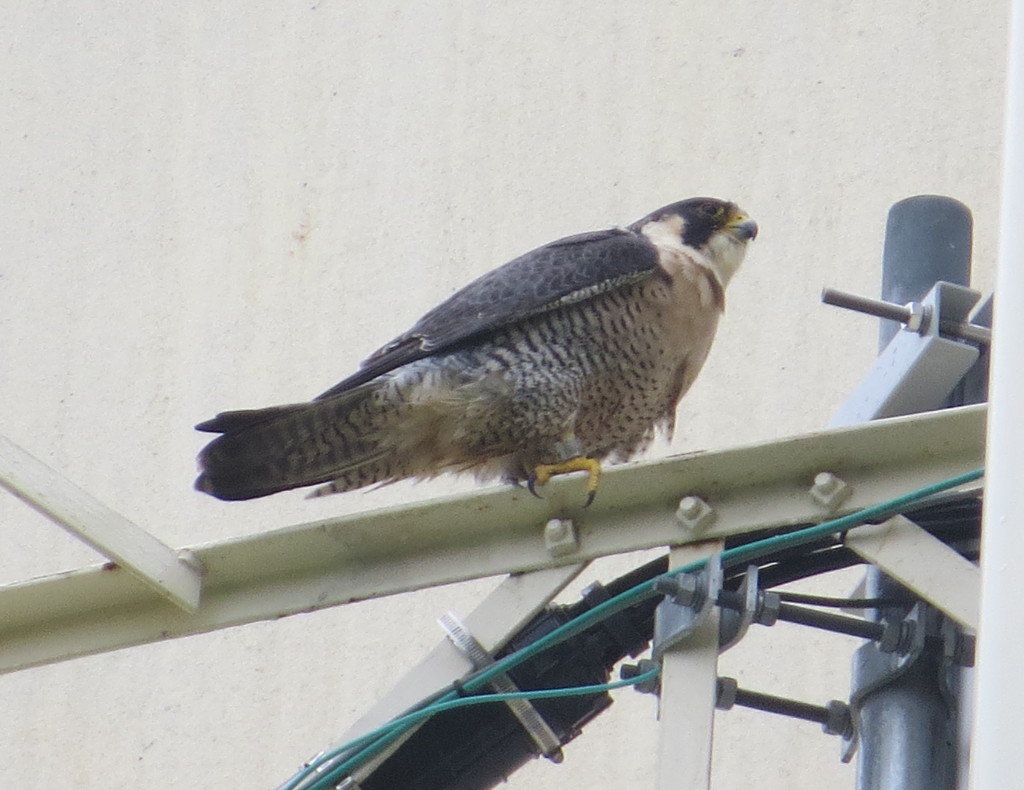 While a joke may exist somewhere in this next pic, it is ripe with local significance since an area school is the home of the Falcons.  To those who know us personally and know about our lives this past year, this photo is also quite symbolic. Clearly one of these birds is bigger.  Clearly one of them dominates. Clearly one school chose the better bird for its mascot.
Clearly that bird is not red.  I do enjoy Cardinals at home quite a bit, but watch out for those visiting Falcons–they'll eat you alive.