Like so many lottery winners, young professional athletes, and bird bloggers everywhere this past month, ABWCH has fallen on hard times lately after enjoying a ridiculous fortune of good birds and lifers this past spring and early summer.  It's been downright pathetic–my highly local and infrequent birding in July has sent me on several fruitless chases for petty things like a county Red-necked Grebe.  I even took a picture of an INBU. Sad, I know.  Actually, the break from serious birding and blogging has been delightfully refreshing…sleeping in every day, binge-watching TV shows on Netflix, going camping with the family, selling off baby/little kid stuff and making beaucoup bucks (not really) for a Florida trip someday. Poor men excel at dreaming, and even though I'm enjoying plotting a Disney trip as a Trojan Horse to get to Florida, it was time to put up a solid, meaty post that might even turn a vegan's head. I was *this close* to putting up a post highlighting an eclectic assortment of blasé sightings from this past month.  Thankfully today's events spared us all that embarrassment.
I don't know if it's the first wave of an attack from Canada or not, but the Buff-breasted Sandpipers showed up en masse all across the state on the same day last week.  I've never seen a more coordinated campaign by any migrating species before, let alone by a really good one. Ron Erpelding found a pile of them about a half hour from here in Renville County as well as an equally impressive pile of Upland Sandpipers. For good measure he also turned up a Blue Grosbeak in this area which is NORTH of where I found a bunch last year.  Followers of ABWCH know that this area is already pushing the envelope of the north and east range limits of this species and that I'm keenly tracking the movement since BLGR are now just 3.5 miles away from the home county.
Last week I went and saw the 25 Buff-breasteds and 13 Uplands but got abysmal views of both.  I capped my mediocre outing with a dip on the BLGR. Other birders, though, in their Buff-breasted quests exercised the power of the Patagonia Picnic Table and turned up an additional Blue Grosbeak and a Western Kingbird.
Though I lacked good photos of Buff-breasted Sandpipers, those BLGR gnawed at me more than anything.  I had to go back.  Plus my dad was visiting and had never seen a Blue Grosbeak before. So I got back in the game today and set an alarm. An hour later we were treated to out-of-this-world looks at seven remaining(?) Buff-breasteds.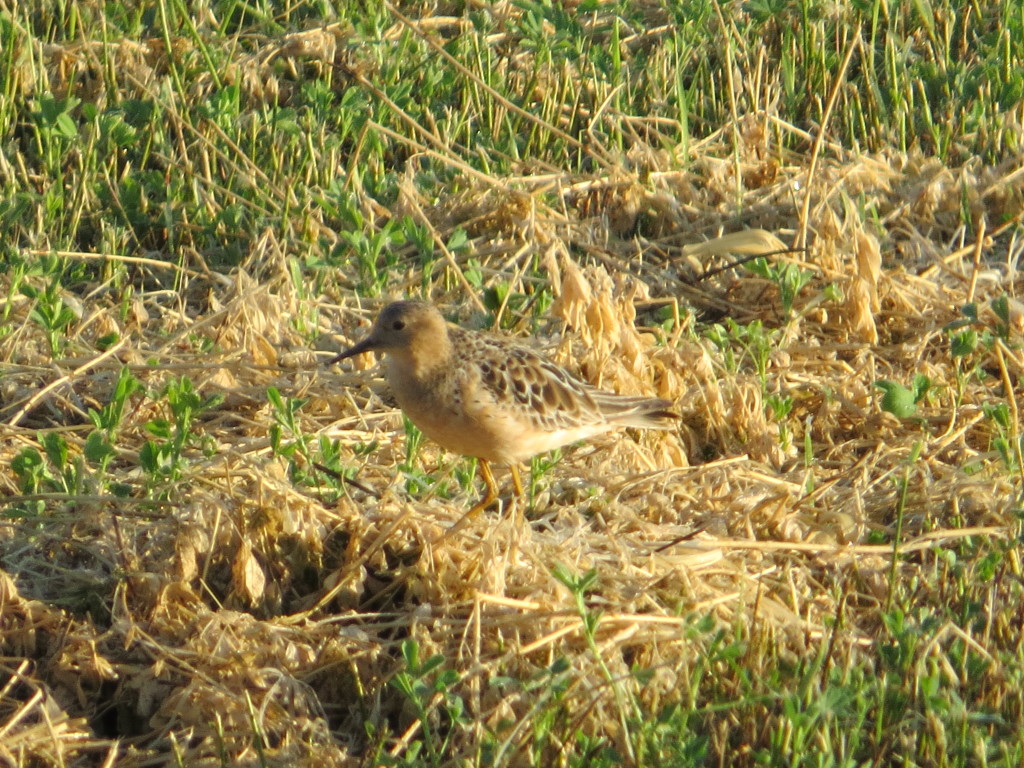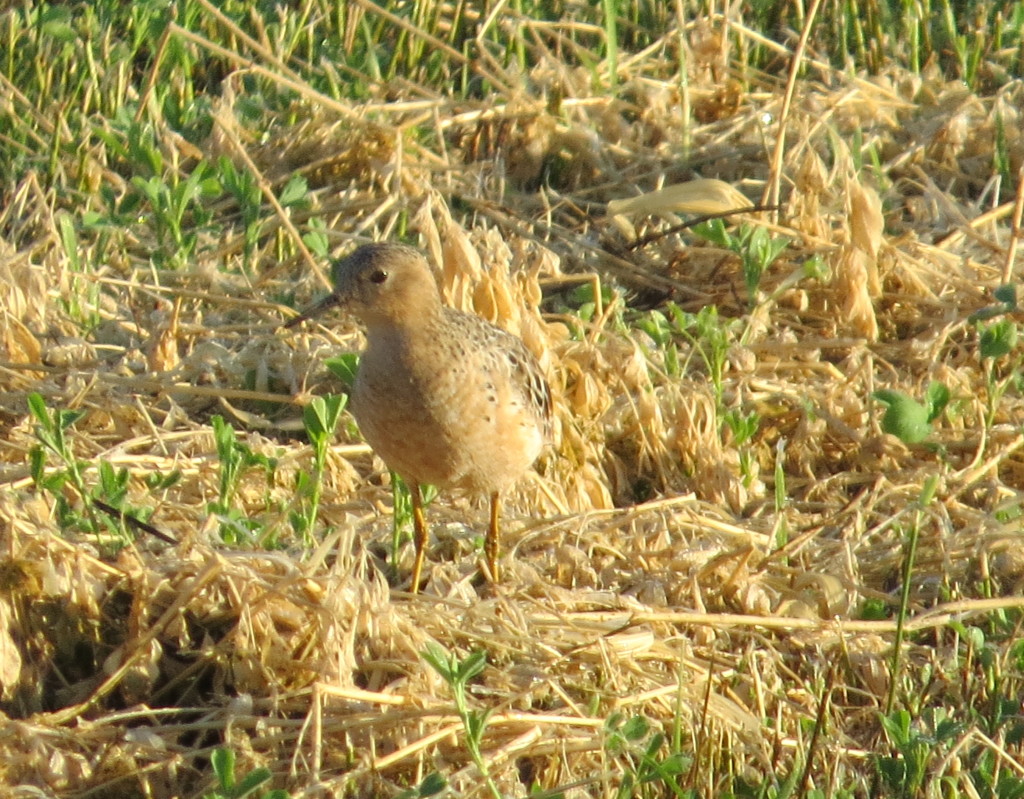 This ripped bird was a lifer for Dad.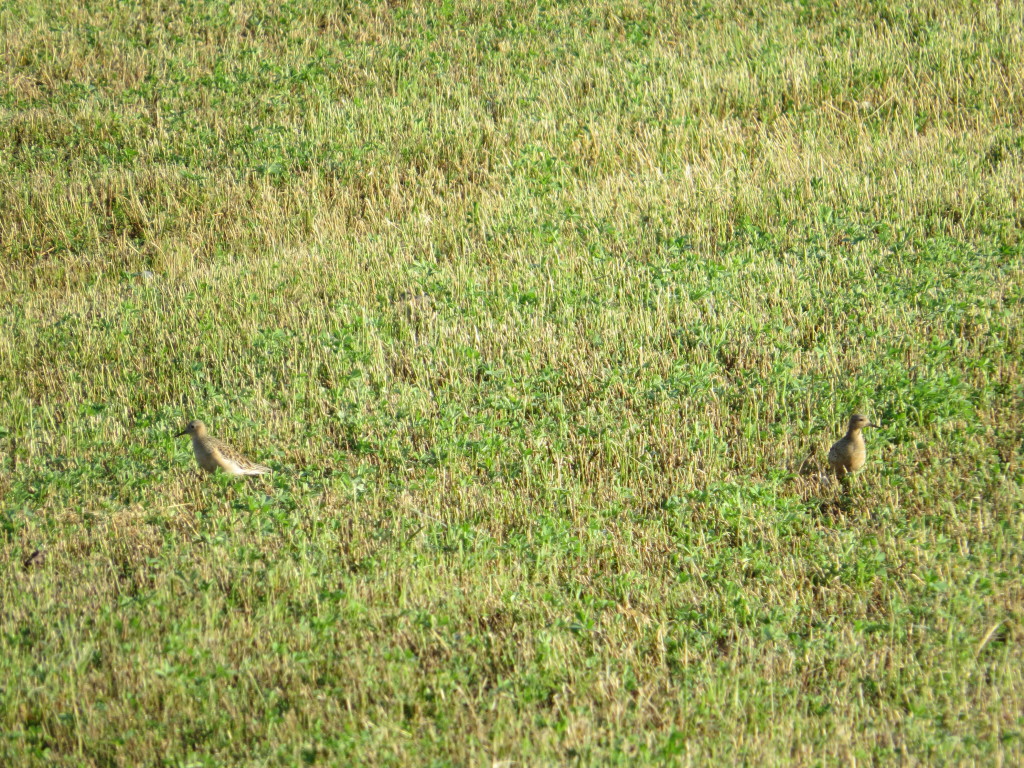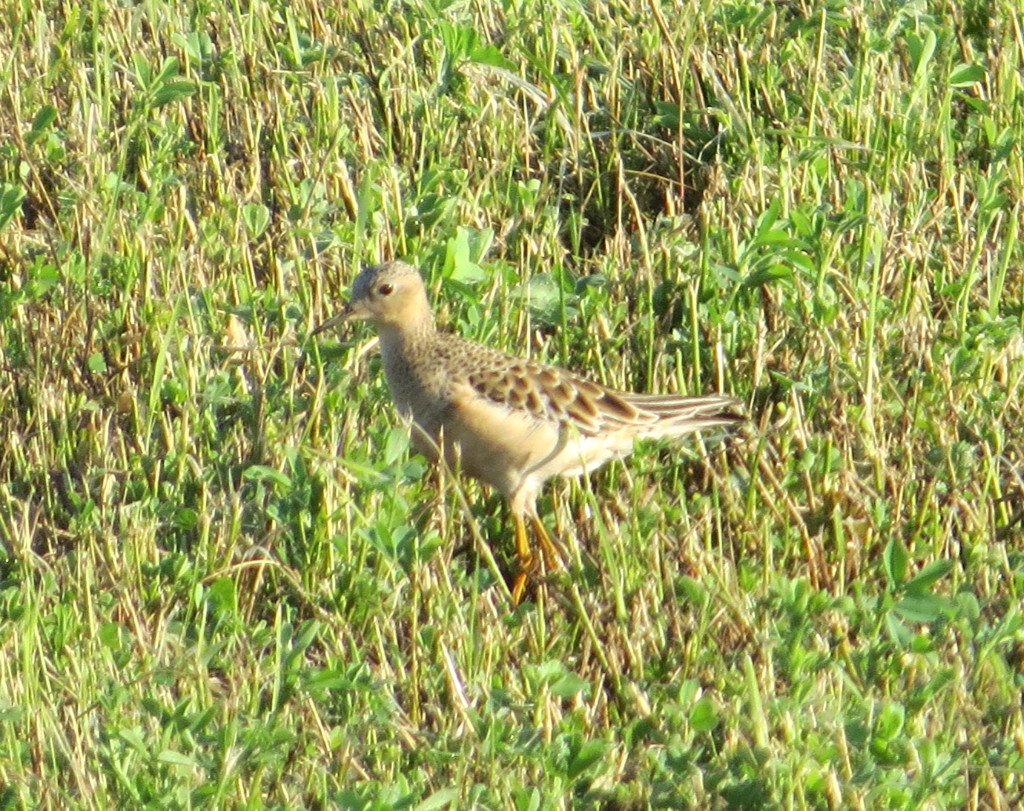 I did not take this photo-op for granted.  These birds are usually only found with the aid of scopes.  Having them 100 feet out the car window is about as good as it gets.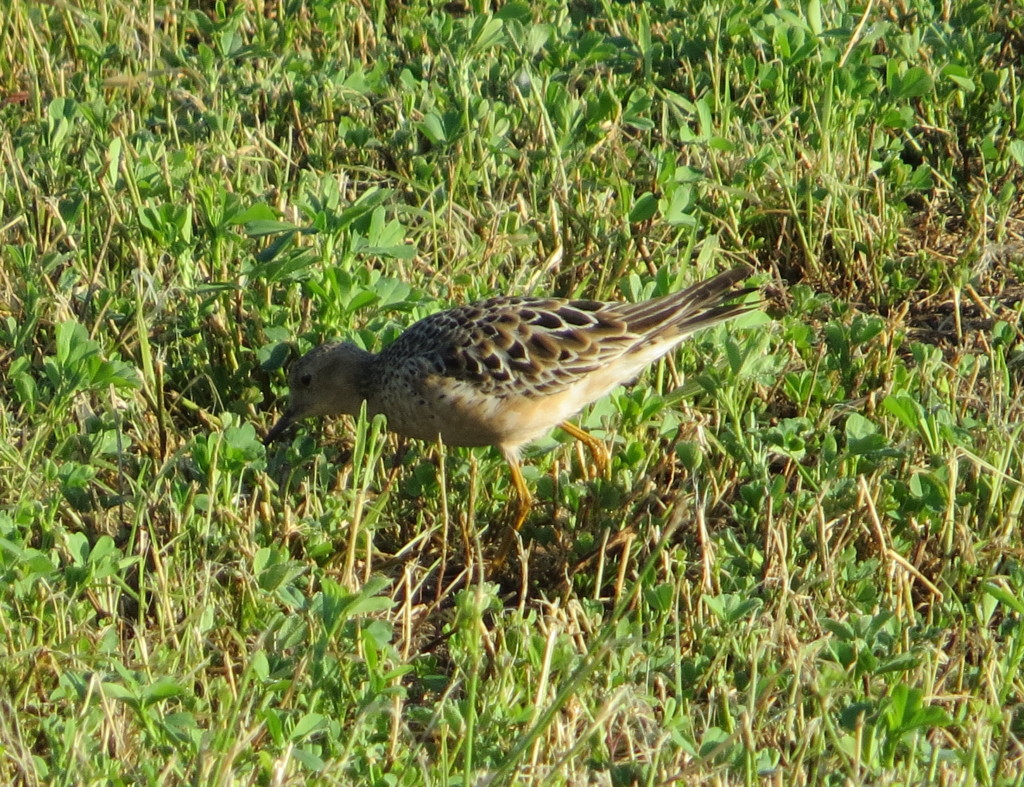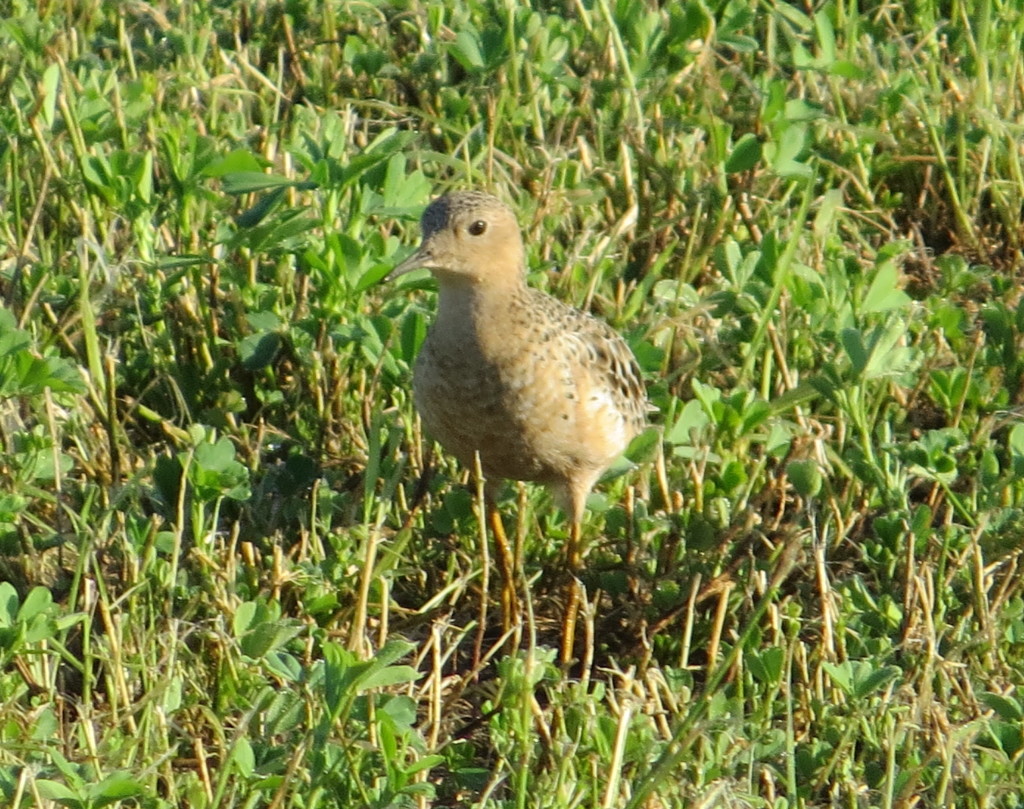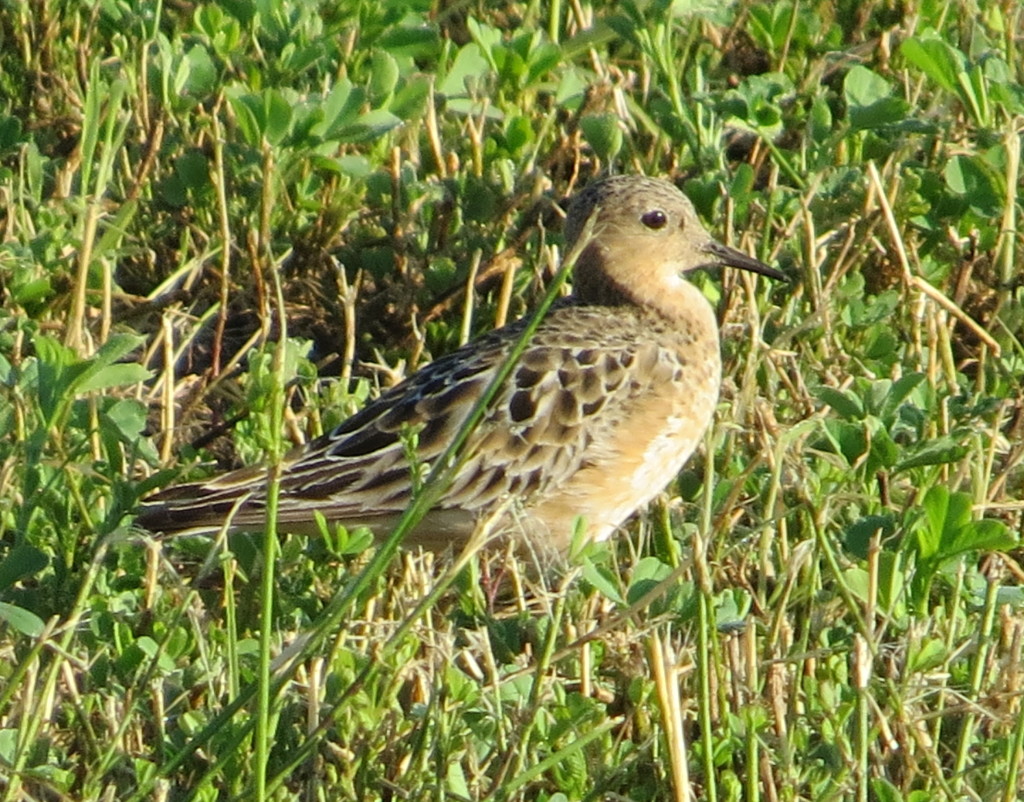 Dad and I also found a few of the much more conspicuous, albeit backlit UPSAs.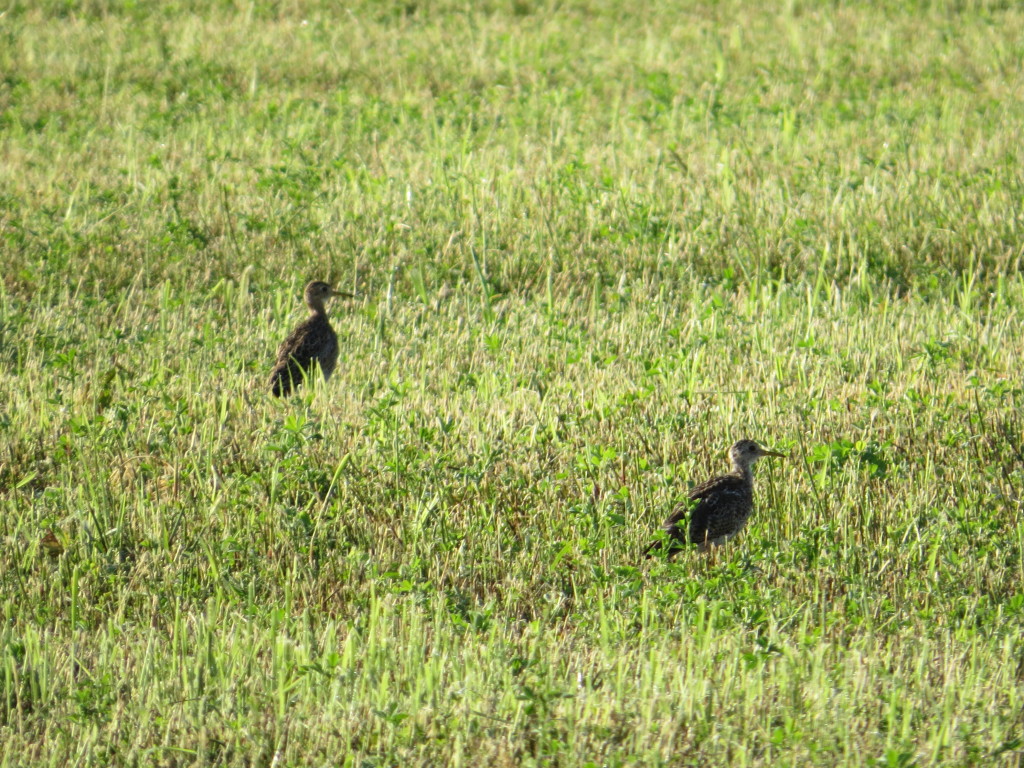 Dad's not sure if this is a lifer or not.  No doubt about its existence on his list now though.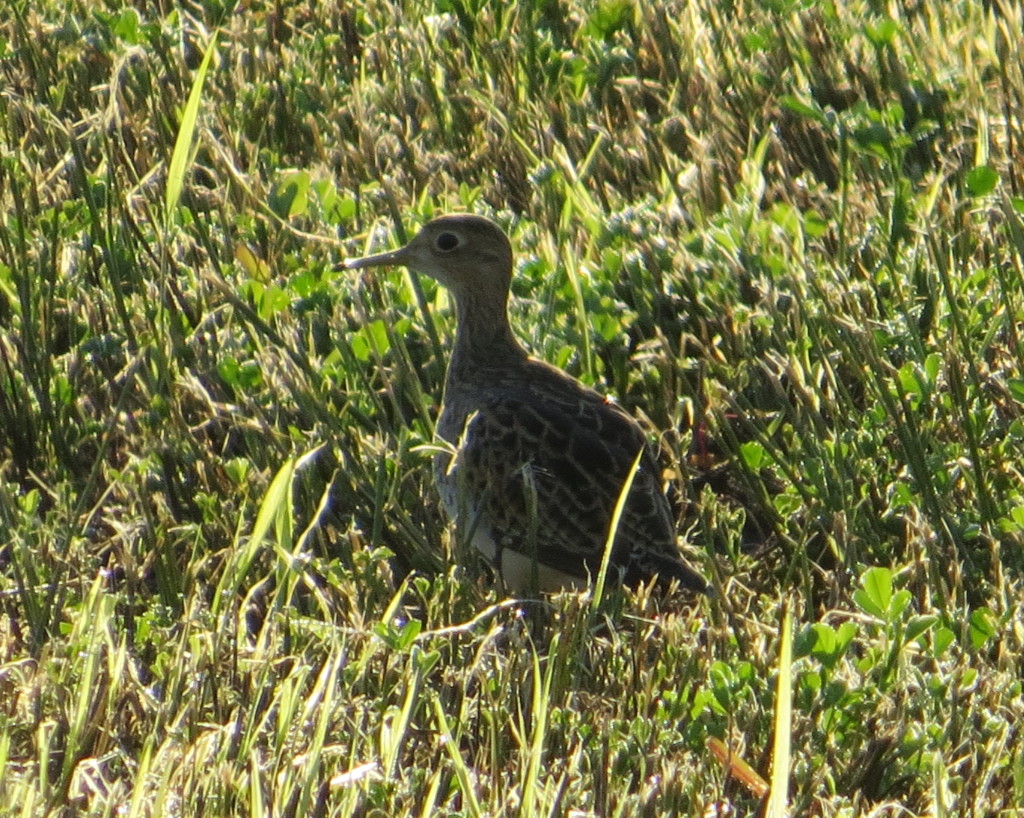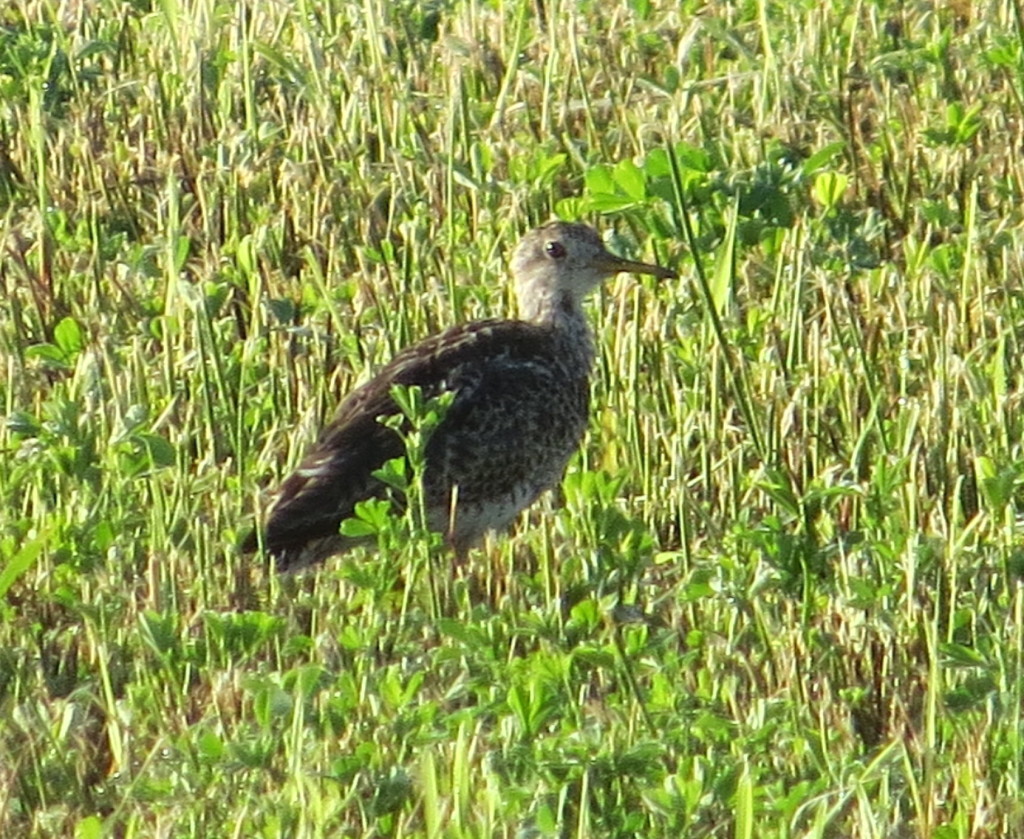 As delightful as the Sandpiper appetizers were, it was time for the main course: Blue Grosbeaks. We struck out on finding the one closest to the hay field, but not the other one a mile away.  As soon as I rolled down my window I heard that sweet, sweet familiar sound of a singing male.  After a bit of patience I was able to get Dad his life look at this special bird.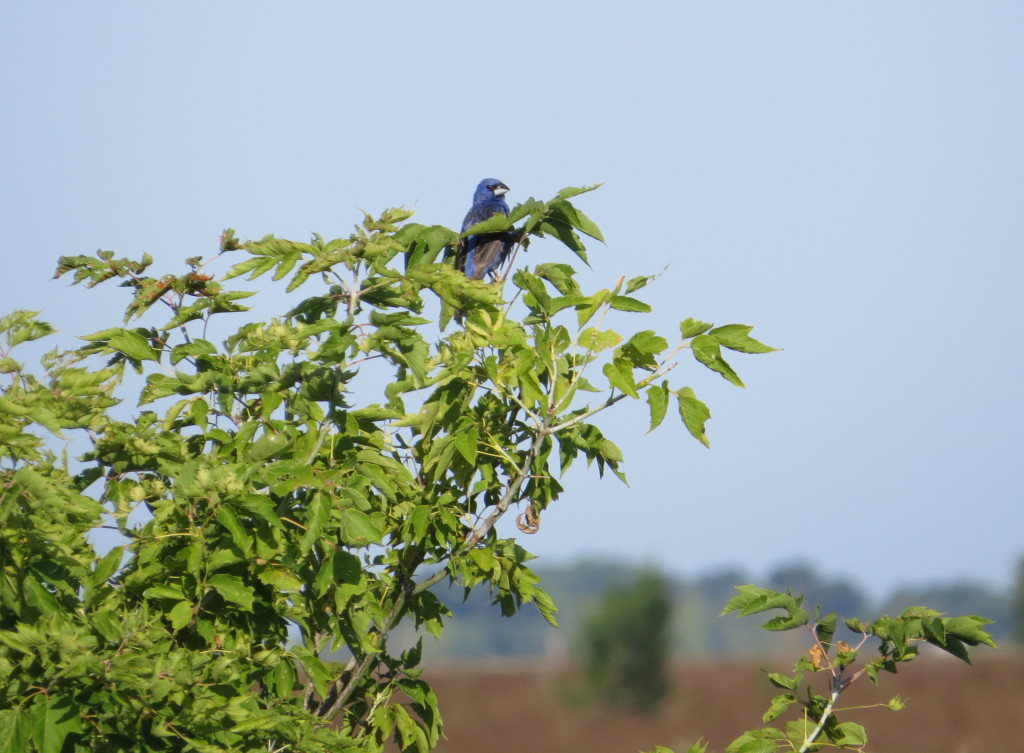 Even though this male impressed us with his vocal abilities over and over and over, he did not want to show off his studly rusty wing patch.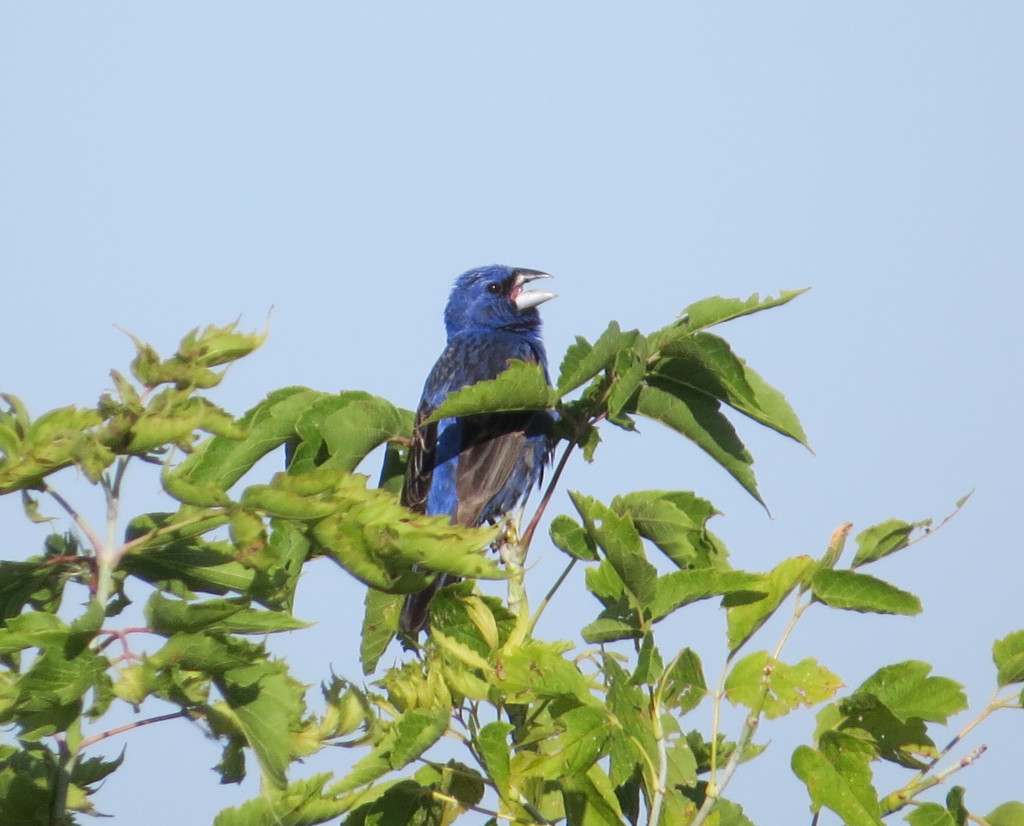 Dad was getting some good looks at his lifer, but I wanted him to get the full effect and see that wing patch.  Eventually the bird bared it all with pride and great gusto.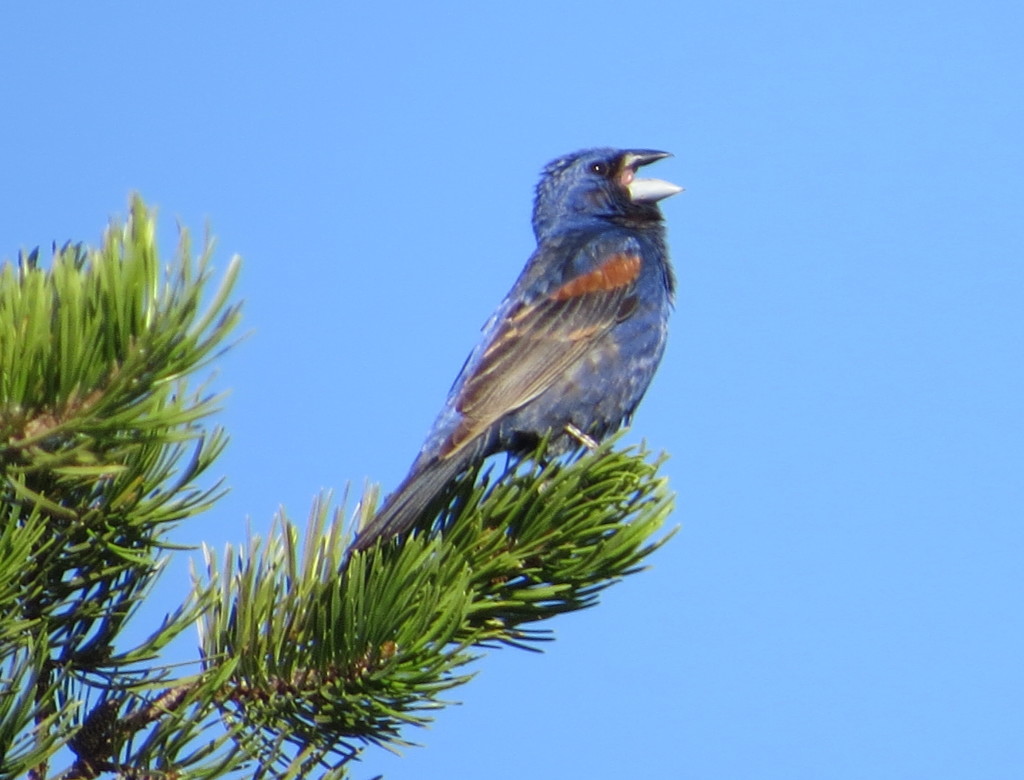 I know it sounds insane, but this Blue Grosbeak sighting was more exciting to me than ABWCH's unprecedented looks at Buff-breasted Sandpipers.  I am absolutely thrilled with their apparent range and population expansion.  This bird was 2 miles further north than those last summer.  Just 3.5 miles to go.  I cannot wait.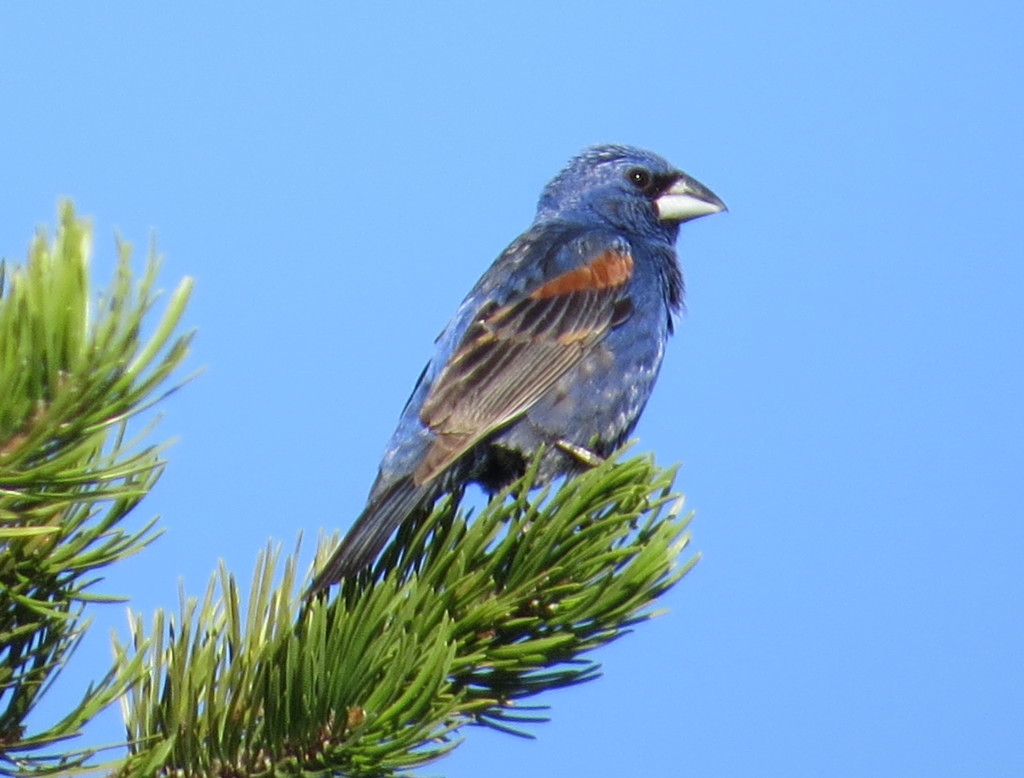 So where does the birding and blogging go after a morning like this? Nowhere but down again, of course.