It felt pretty good to find that Snowy Owl before the landscape turned completely white and making search efforts all the more difficult.  It did NOT feel good to arrive home and immediately work on frantic, last-minute winter preparations in the the dark by raking the yard one last time and cleaning out the garage so we could park the vehicles. Snow was coming.  Lots of snow.
Sure enough, when we woke up the next morning, we were in the middle of a nasty winter storm that was living up to all the hype.  As expected, school was called off for Evan. I was staring out the window and contemplating the work of snow removal when I got a stunning text from Steve: "Varied Thrush in Willmar!"
Holy smokes!  Steve and I had been talking about how this was one of our winter chase birds and now here it shows up right in town!  I didn't even think about the horrible road conditions and reduced visibility.  I just hopped in the SUV and went to town.  Evan was too content to stay at home in his PJs than to join me.
Before I had even gone a mile I was thinking what a fool I was.  I could hardly see 50 feet, and there were large drifts covering the road.  Still, I bounced along and strained to see ahead.  I was determined to see a Varied Thrush, a winter vagrant from the likes of Washington and Oregon that can show up in basically any yard in the rest of the country during the winter.  A Varied Thrush!
Apparently the bird landed in the yard of the Halbritters who just happen to be birders themselves.  Such a smart bird to go where it knew it would be appreciated and get the accolades it deserved!  Steve and I waited inside the Halbritters' house hoping for a glimpse.  Each minute that passed made me more nervous about the trip home.  I needed to get back on the road as the storm was still intensifying.  After about 15 minutes I decided I would drive around the block to look in the area, and then I would call it quits.  I told Steve this would guarantee the bird would appear.  I hadn't even made it all the way around the block when Steve called to say it showed up.  It took me seconds to rejoin him and get my Varied Thrush lifer.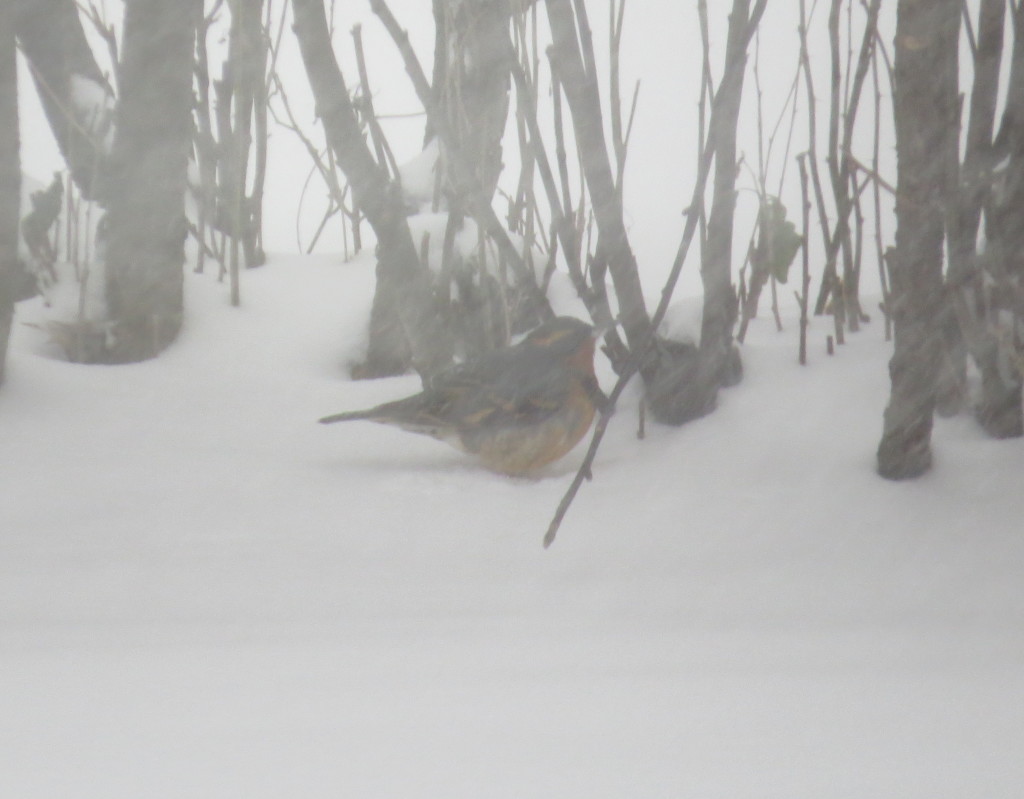 Blizzards make for bad photos, but they more than make up for it with good birds!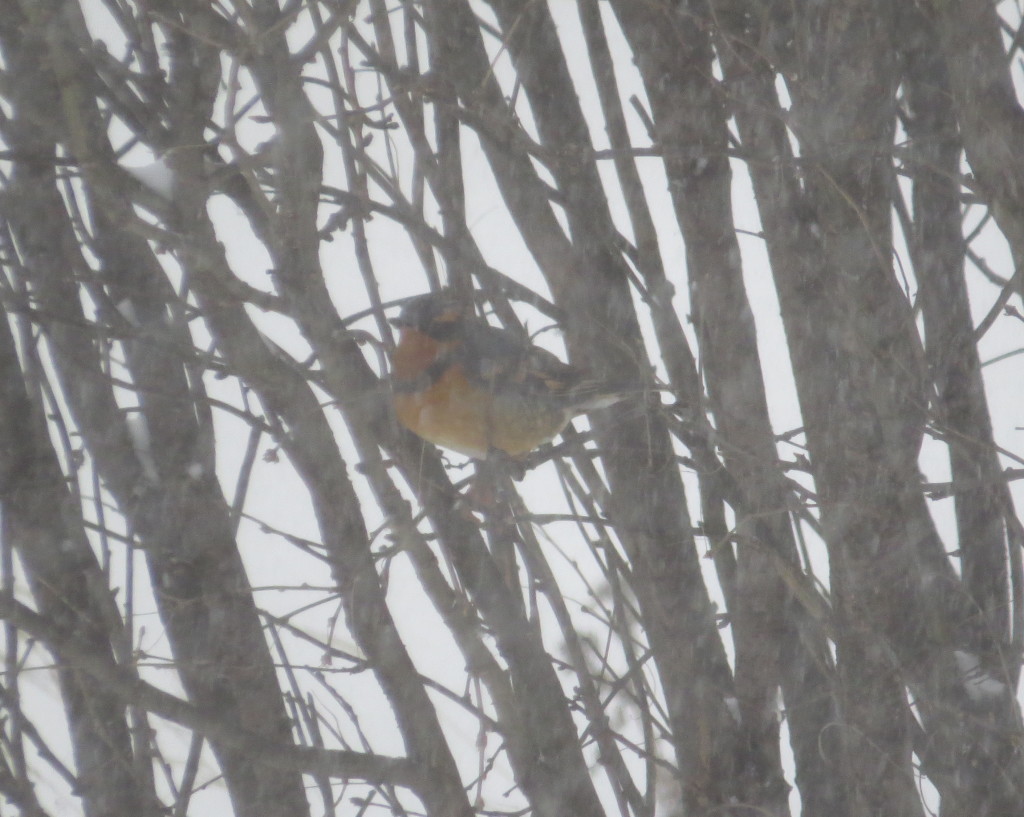 November birding has been HOT, and there are several more blog posts to come.  Hang on for more good birding!