It's been awhile since I've touched this blog. It's been even longer since I took the trip I'm detailing in this post. It seems there was always an excuse for putting it off: chasing kids around with their busy schedules or chasing birds near and far.  Well, here we are together, enduring this pandemic, with nothing but time on our hands and with no place to go.  So maybe we can escape the news, however briefly, and go back to the summer of 2018 to relive a little roadtrip the kids and I took.
In July 2018, Melissa left the state for a convention with some girlfriends. Not wanting to be stuck at home that whole time, the kids and I struck out on our own adventure–a loop tour through South Dakota, Wyoming, Montana, and North Dakota.  Of course it was fueled by my desire to get some new birds (and show the kids some new states and fun scenery, I guess).
With camper in tow, the kids and I set out early one morning to get to the Black Hills by late afternoon.  Heading west on I-90 through South Dakota was pretty uneventful save for hundreds of Corvettes that passed us. They were literally everywhere, even at the obligatory stop of Wall Drug. What in the world was going on?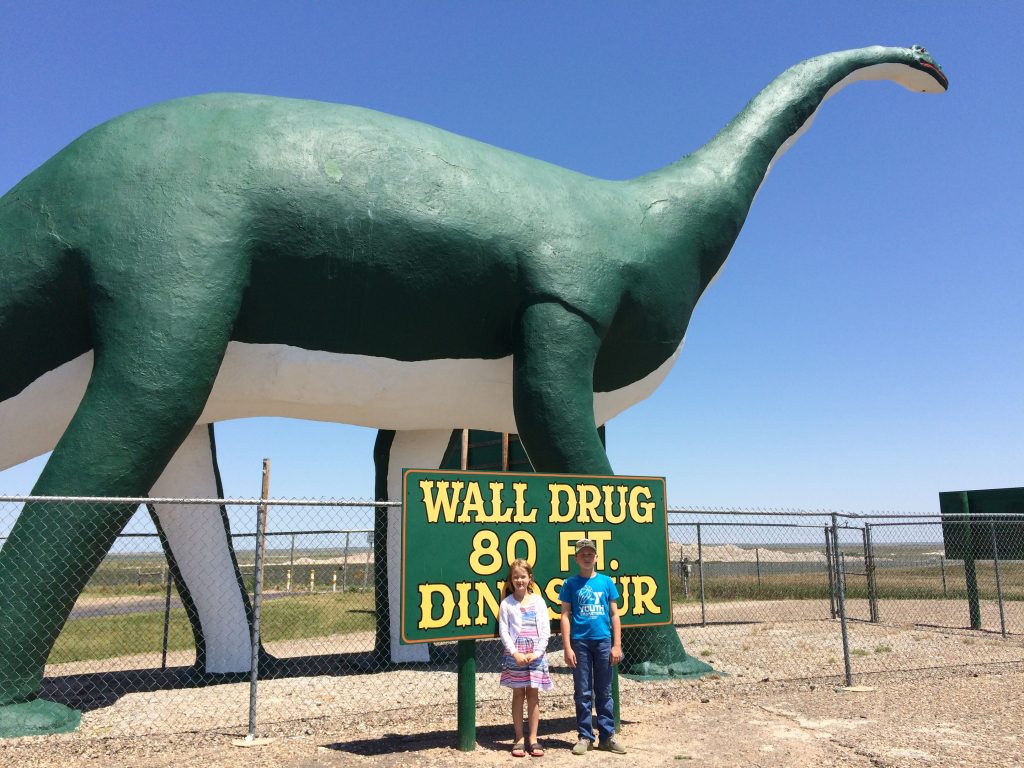 Once we got to our destination of Spearfish, South Dakota, we figured it out.  These geri drivers were at some annual Corvette rally which was being hosted by the very town where we were camping. While they were there to ogle each other's cars, we were there to take in the natural beauty of the area. After dropping the camper off at the Spearfish City Campground, the kids and I drove the Spearfish Canyon Scenic Byway, a winding road that followed the mountain stream called Spearfish Creek up through the breathtaking, steep-sloped canyon.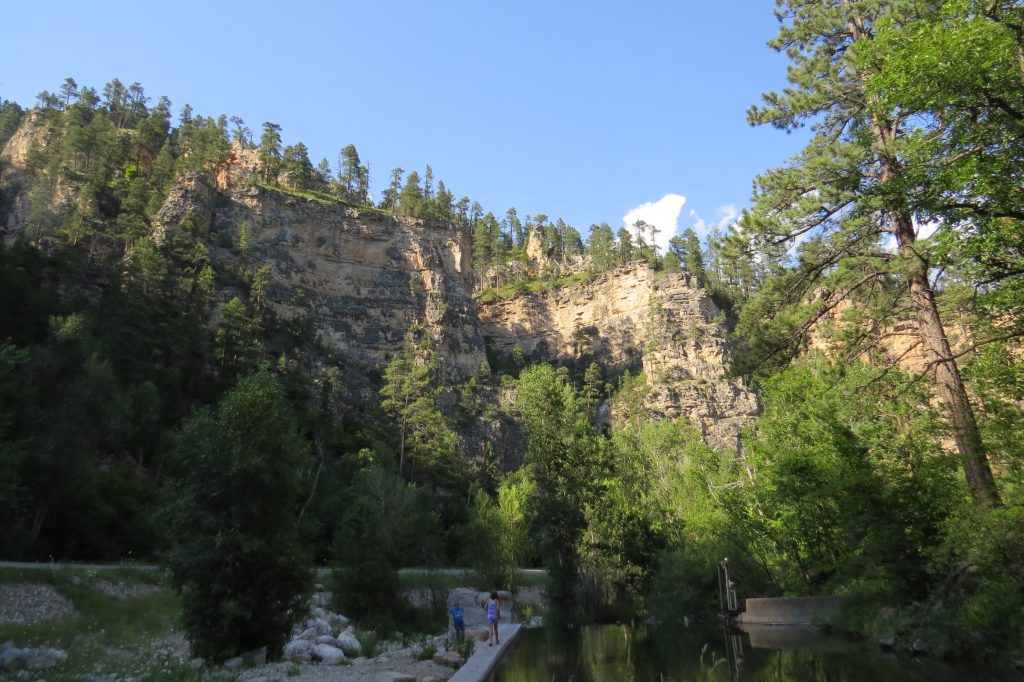 Truly this canyon was magnificent. Mount Rushmore is great, but Spearfish Canyon is a must-do if visiting the Black Hills.  Unlike dozens more Corvettes on the Scenic Byway, I wasn't just cruising looking at scenery–I was on a mission to find a bird that calls the fast, cold Spearfish Creek home: the American Dipper.  The Black Hills are the closest place to Minnesota to find this bird that is a denizen of mountain streams.  Range maps show the Black Hills as a habitat island for this bird, completely separate from the rest of its range. Seeing this shallow stream in the mountainous terrain made it clear why this place was acceptable to the Dipper.
The kids and I made periodic stops along the Byway to check locations from eBird that had fresh Dipper sightings.  We were striking out, including at Iron Creek which was a feeder stream to Spearfish Creek and held the most promise based on eBird reports.  But it was Evan who came to the rescue.  He asked me what these birds looked like and said he had just seen a small gray bird fly under the overpass where Iron Creek went underneath the highway.  So we kept looking and eventually we spotted it.  What a small, fantastic bird it was! There really is no other bird like an American Dipper.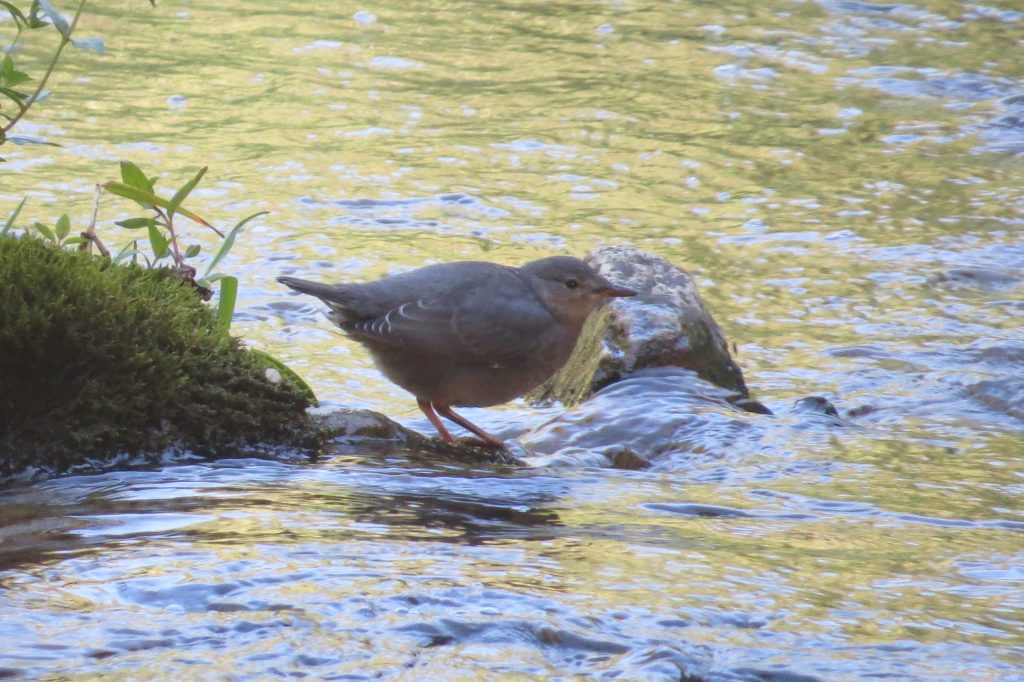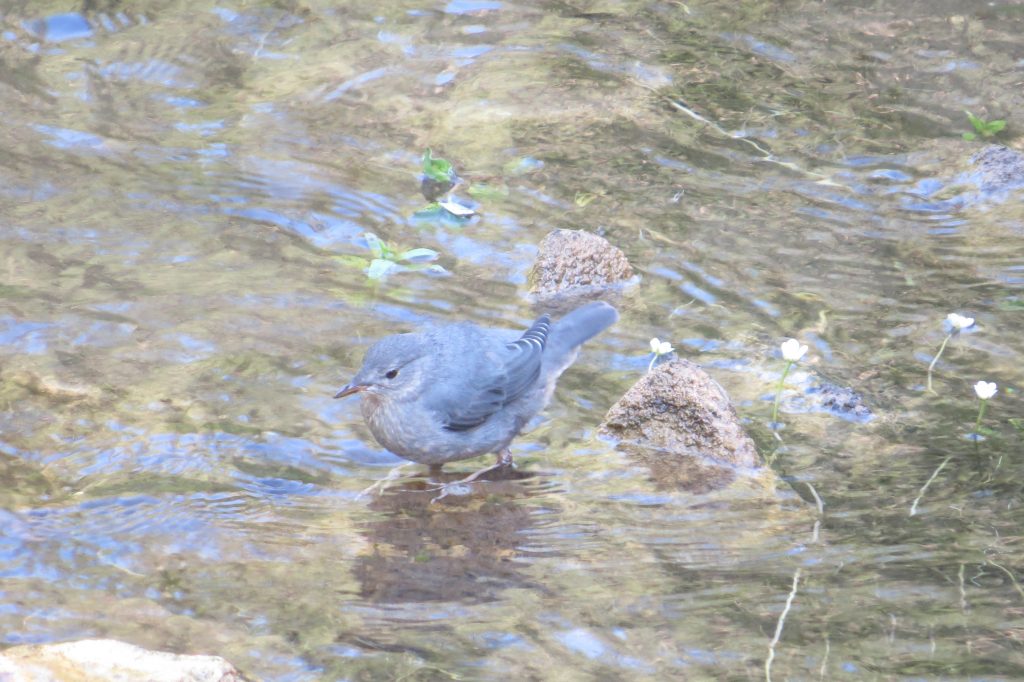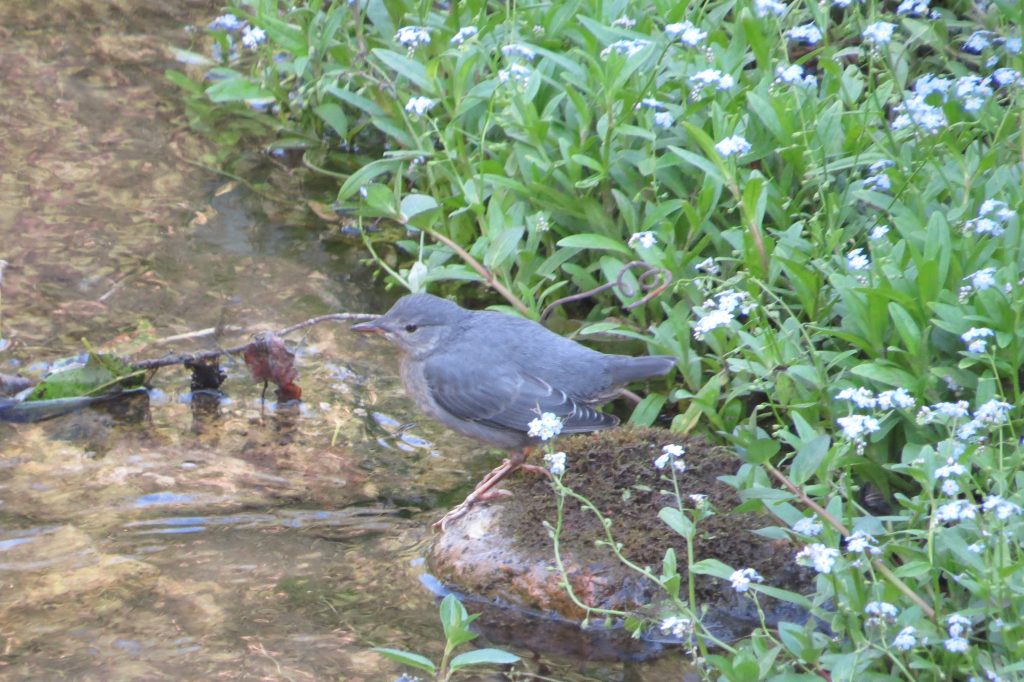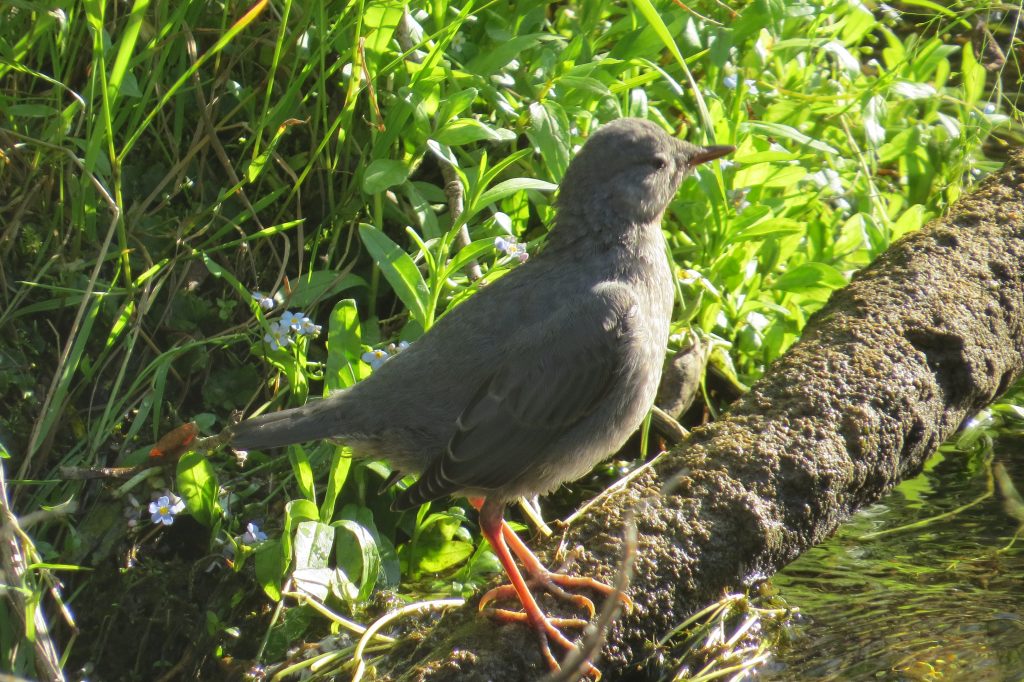 Even the kids enjoyed watching the Dipper do Dipper things, like flying all around and… dipping.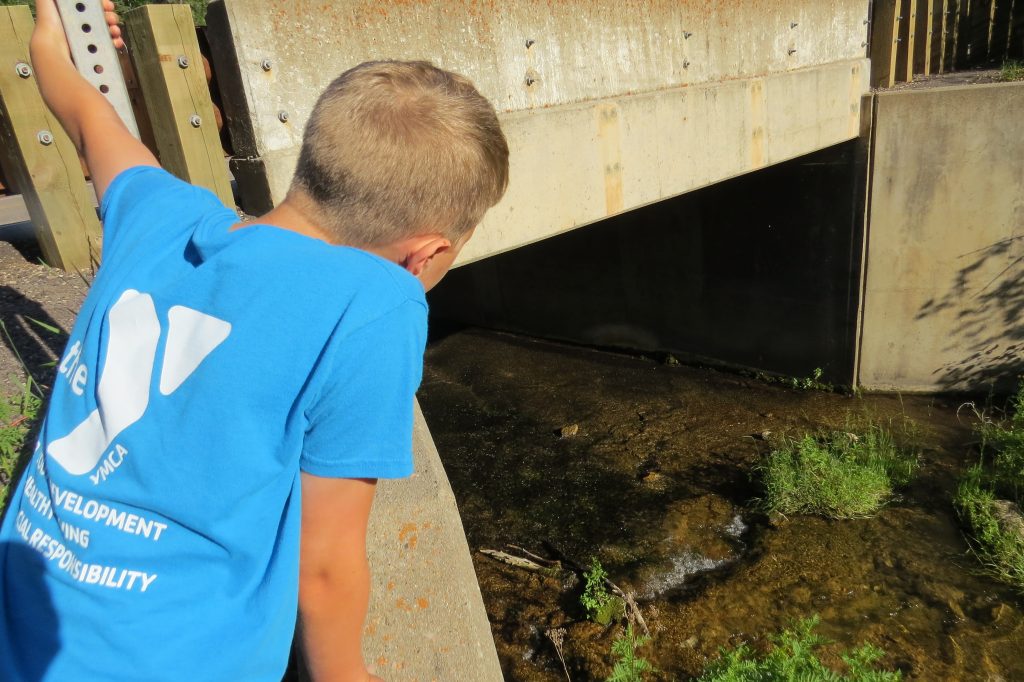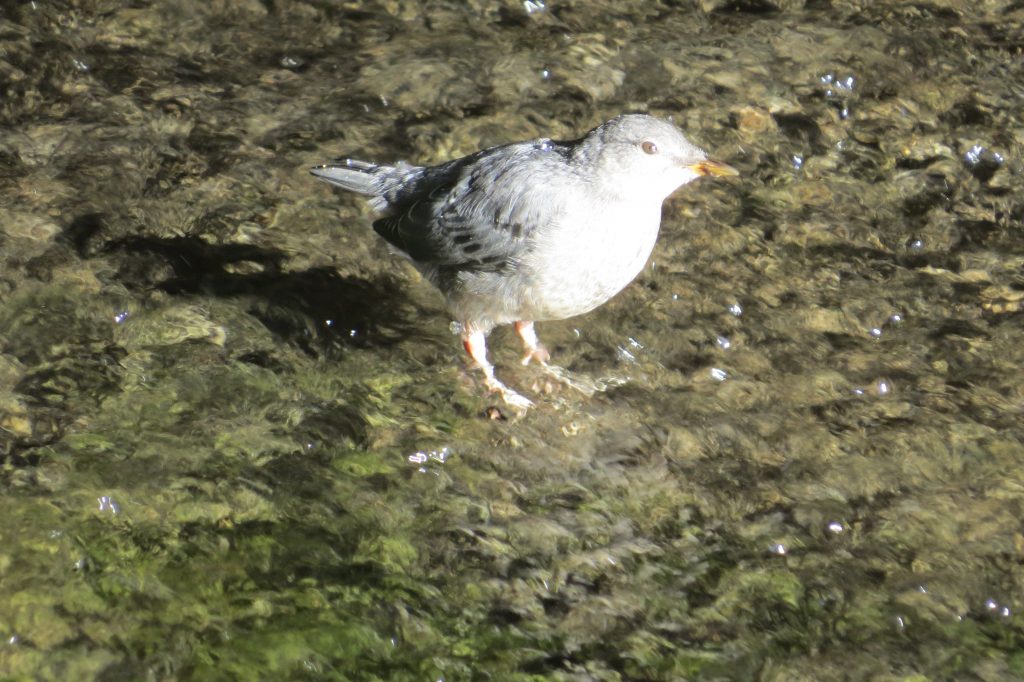 The Dipper was the main birding goal for South Dakota.  With it securely locked down, the kids and I retired for the night at the Spearfish City Campground. This campground is the kids' favorite camping location ever because Spearfish Creek runs right through it, a great place to cool off during the day or play in the night.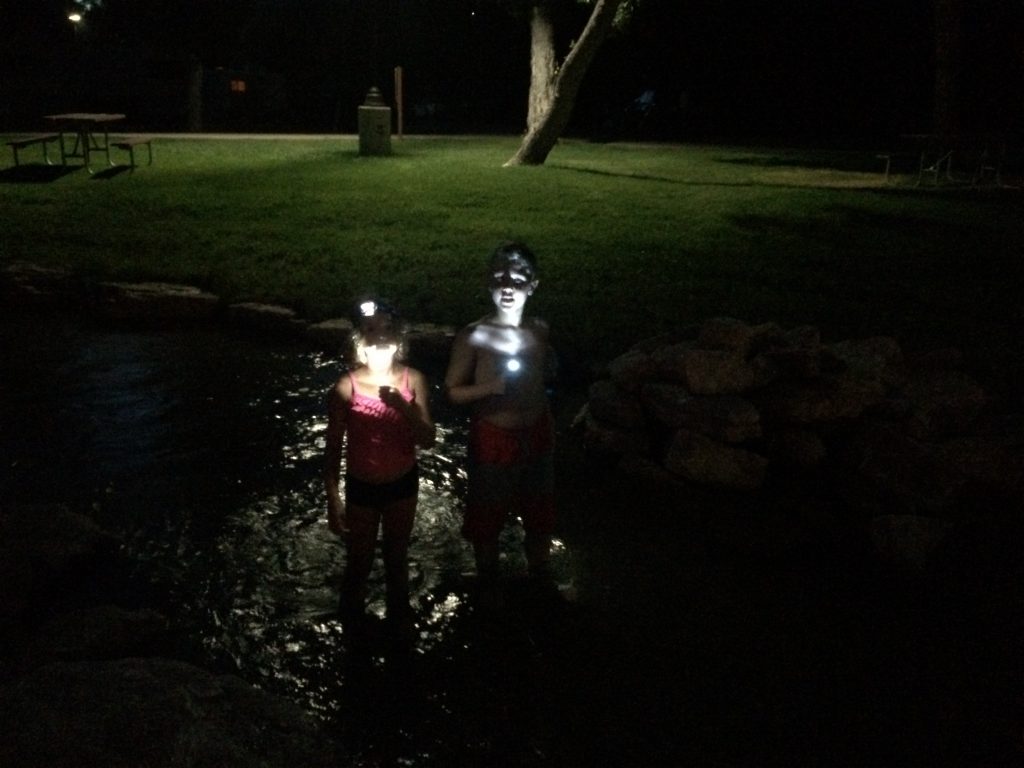 The kids enjoyed the campground so much that we decided to spend a second night there instead of our original plan of camping in Montana.  Our second day of the trip was not about the birds as we went to see famous landmark in next-door Wyoming: Devils Tower.  This was a lifer experience for all of us and something I had wanted to see for some time.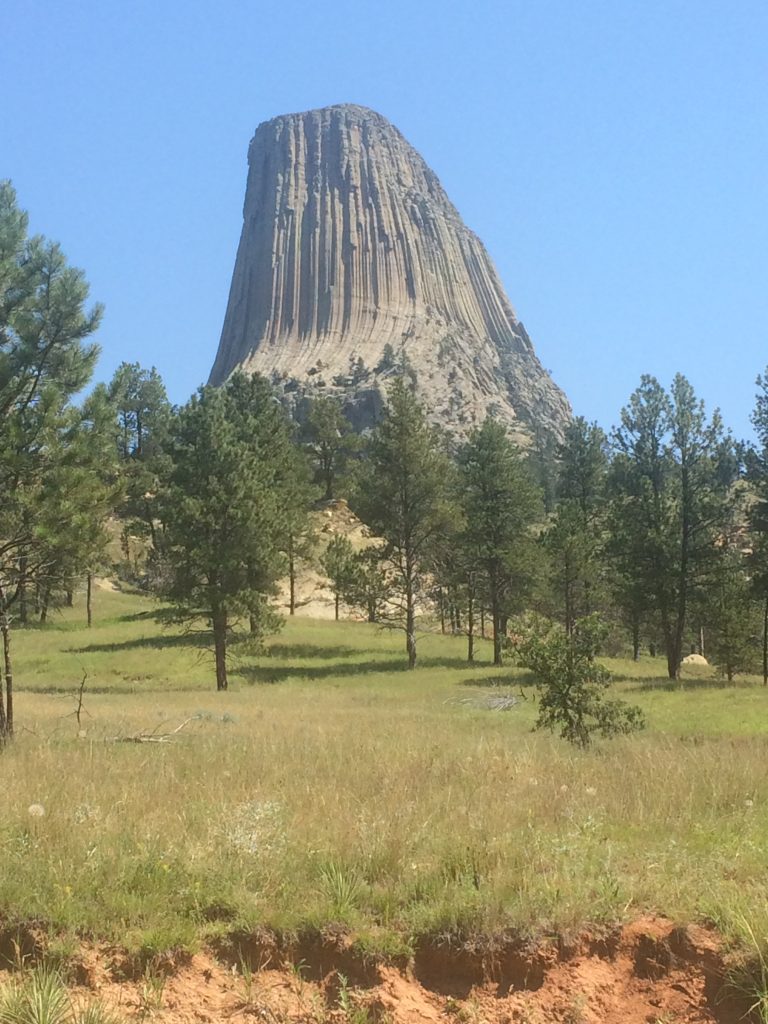 On the way back to Spearfish I decided to take the scenic route on the forest service roads through the Wyoming Black Hills.  Little did I know that I wouldn't have cell reception and that my paper placemat map of the area was woefully insufficient.  As one winding road fed into another, we couldn't tell when we would emerge from the wilderness. The kids grew more and more nervous.  They claimed I was lost.  Psshht.  But to alleviate their worries, I flagged down a kind Wyoming resident who was recreating in the forest, and he kindly let us follow him out to a main highway and made sure we had enough gas. The kids were relieved.  To this day we still argue about whether I was lost or not.
On the third day of our trip we traveled from Spearfish up into Montana.  Our time in Montana was just a few hours which was just enough to stop and smell the sagebrush of southeastern Montana, a smell I will never grow tired of.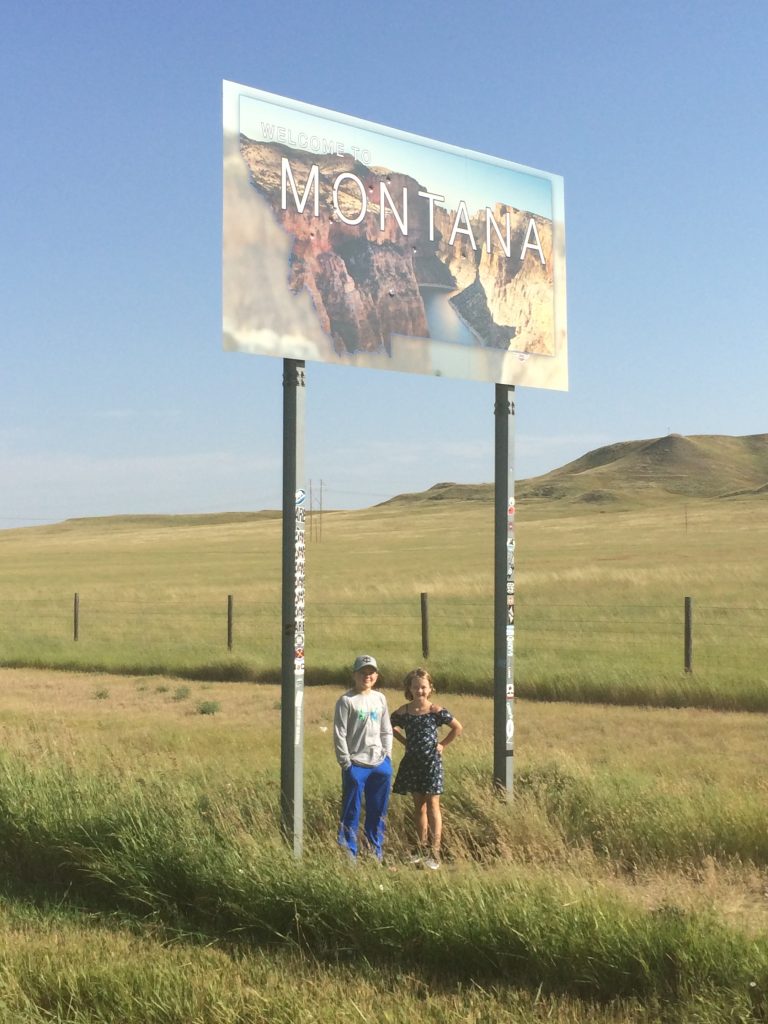 After our quick foray into Montana, we were headed to our camping destination of Theodore Roosevelt National Park in western North Dakota.  When we got to the park, we were devastated to learn the campground was all filled up.  So we camped at a Motel 6 in Dickinson.
The next morning we went back west about 20 miles to a certain country road I had been studying on eBird just north of Belfield (31st Street).  I knew this road held two potential lifers and a host of other fun birds, but I wasn't expecting such remote grassland beauty.  It was one of the coolest places I had ever birded.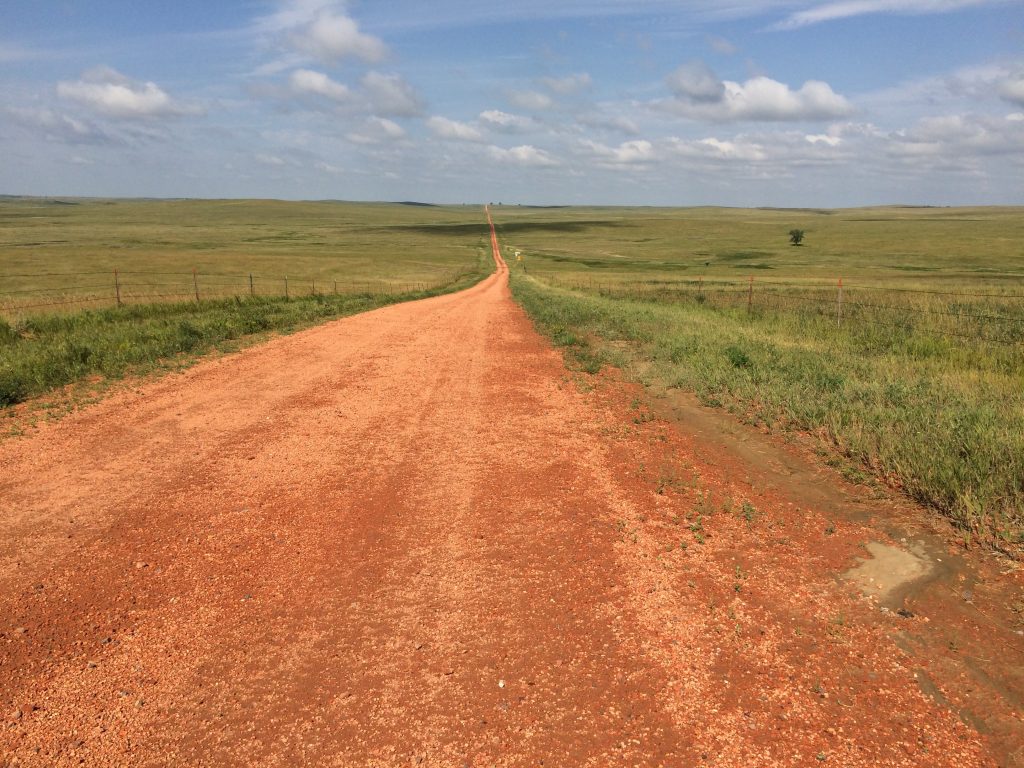 The two grassland species I was after were Baird's Sparrow and Sprague's Pipit–two extremely rare birds in Minnesota.  Here in North Dakota, they are annual and occur in good numbers in some areas.
Because I had been studying the vocalizations of both birds, it didn't take me long to pick out my Baird's Sparrow lifer and get some good looks at it.  I remember at the beginning stages of my birding thinking how boring and drab this sparrow looked, yet I found myself absolutely captivated by it here in North Dakota.  Perhaps it was its beautiful song, the incredible setting, the rarity of it, or all of the above, but this was a lifer I enjoyed immensely.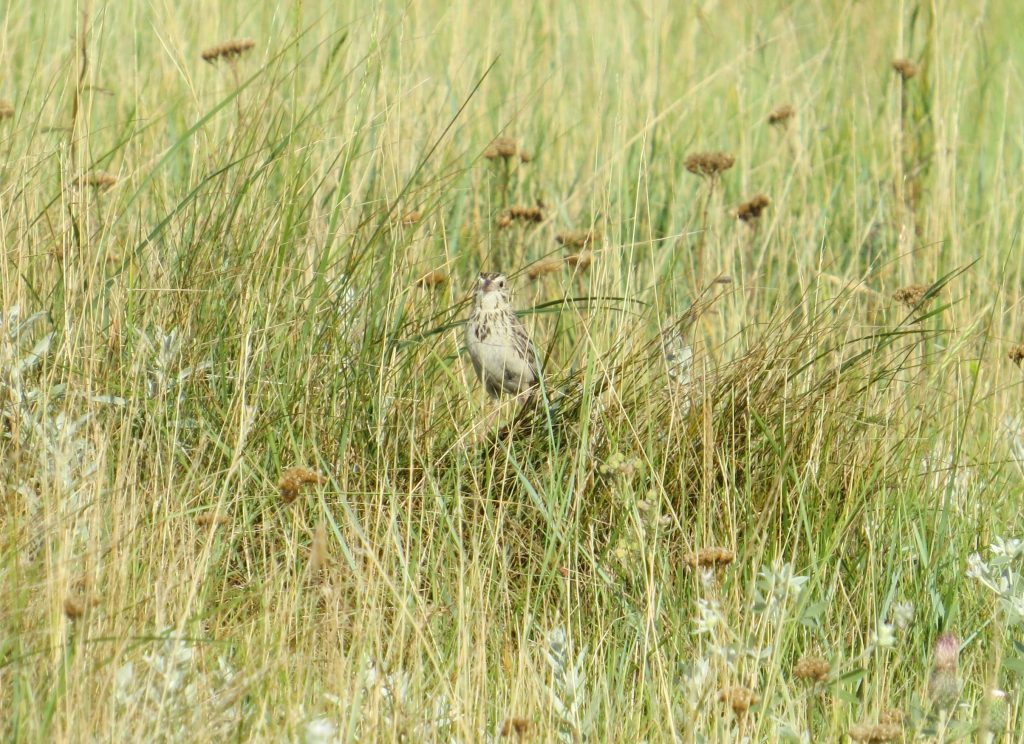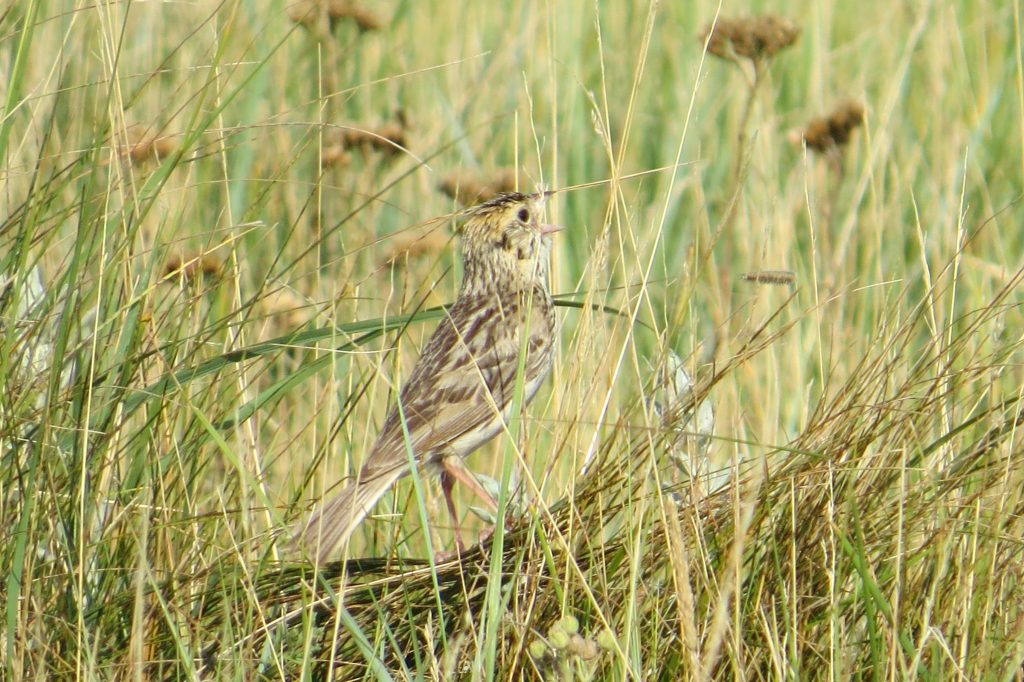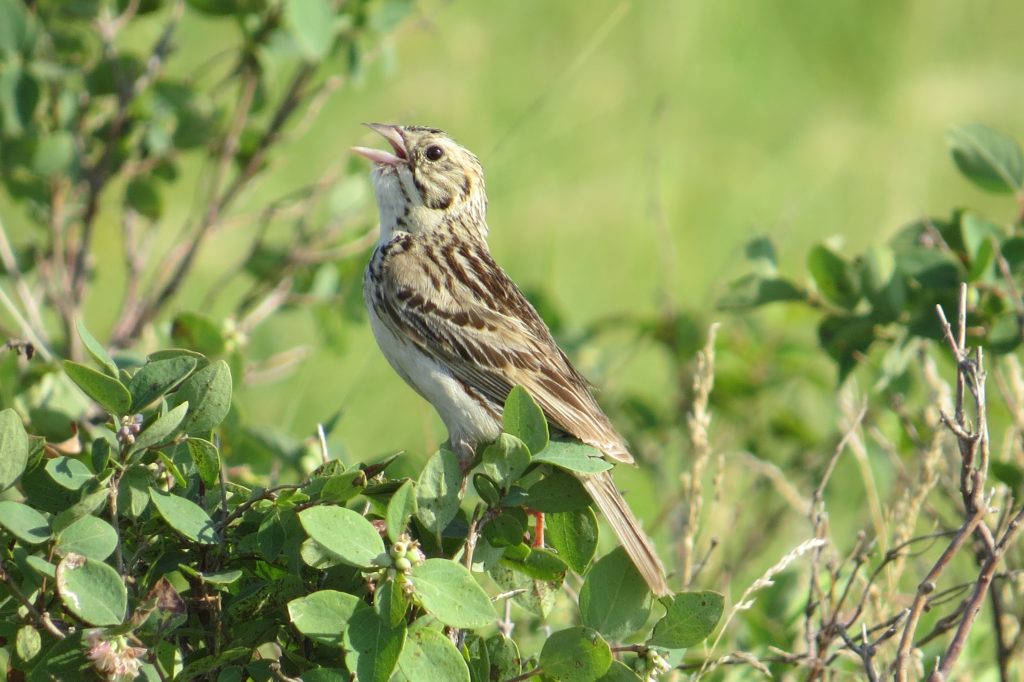 The Sprague's Pipits had been reported in decent numbers too, and I was able to detect them by their spiraling series of whistles given from very high in the sky.  It took a long time, but I was finally able to pick one out against the overcast sky–a mere speck that resembled a bird.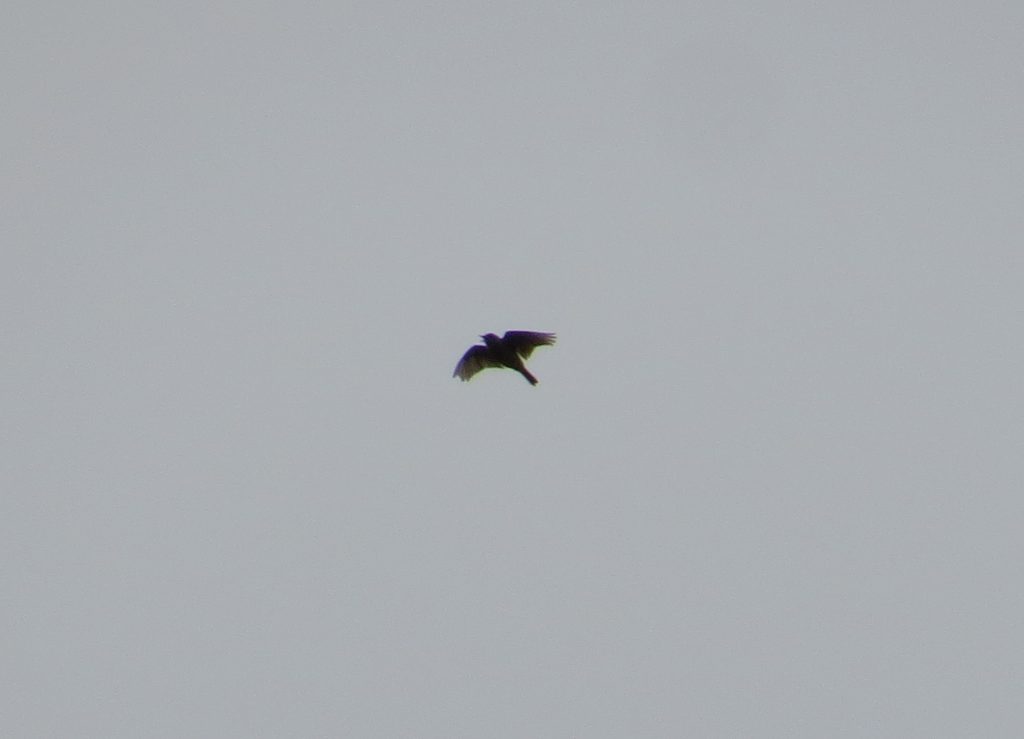 These birds seemingly stay aloft forever.  It was remarkable how they would seem to just float in the strong winds without needing to come back to Earth.  I never could spot one come down.  I was hoping to view and photograph one on the ground.  During all this time, their beautiful song became ingrained in my memory.  In fact, long after this I heard that song repeatedly on the Canadian TV show Heartland that Marin had gotten hooked on.
This red dirt road was a treasure chest of good birds besides these two key lifers. Other highlights included seeing a couple of Burrowing Owls, a fly-by Prairie Falcon, a Golden Eagle, Western Kingbirds, Lark Buntings, and a juvenile Swainson's Hawk. 31st Street north of Belfield was just one of those magical places to bird.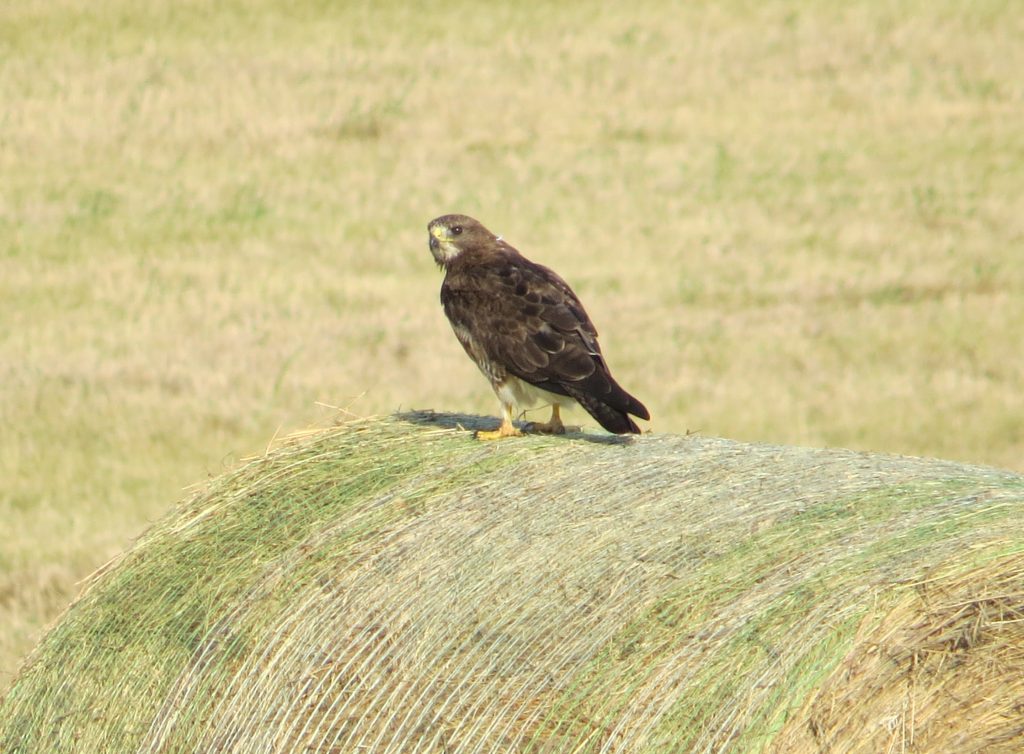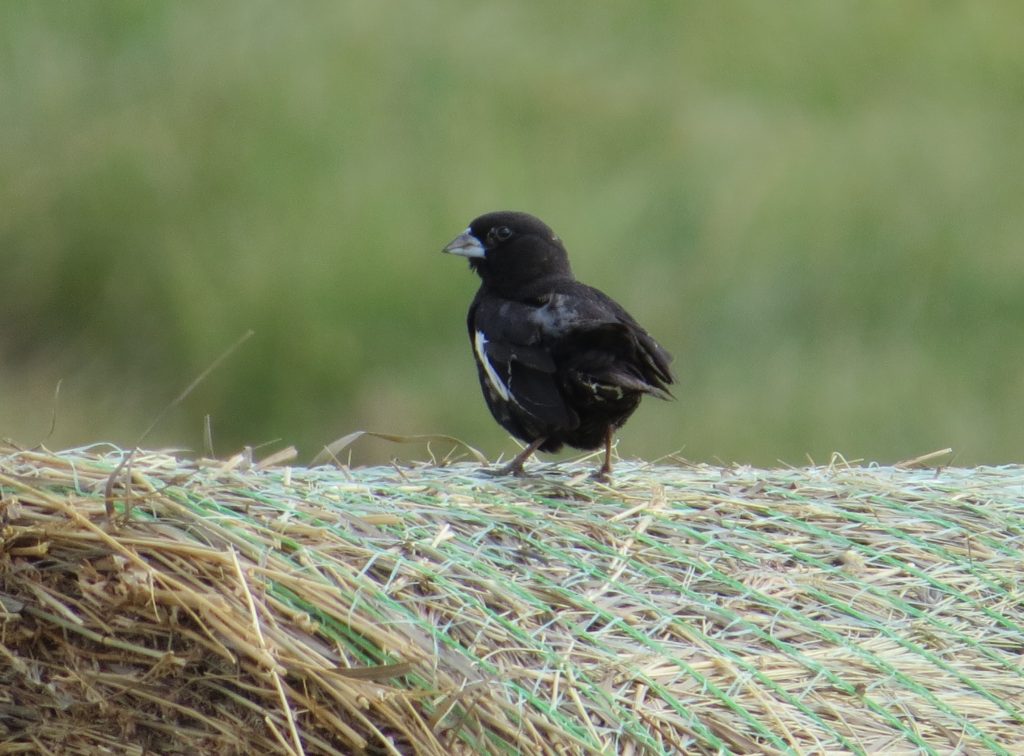 As we made our way east across North Dakota on our way back home, we stopped in the central part of the state to look for a Clark's Grebe lifer.  Despite finding many Western Grebes, we couldn't come up with a Clark's.  All is well since I later got that one in San Francisco this past summer.  One of my favorite memories from poking around looking for the Grebe was coming across a dozen Cattle Egrets mixed in with some cattle.  It's funny how birds like that can be so rare in Minnesota yet so easily found in North Dakota.
This was a fun little trip that produced some great memories for me and the kids and gave me three key lifers.  I'm not sure why it took me so long to write about it.  There are more untold stories of life birds still in the vault.  As we go along in through this uncharted period of history, I may have to bring one out every so often.