It's no secret to anyone who is familiar with this blog–I really enjoy Owls.  From the beginning of my birding seven years ago when I yearned to see the big northern Owls until the present when I have been striving to see my 19th and final Owl species for this country, Owls have always risen to the top of my wish-list birds and often dominated my daydreams. The pursuits of these birds have led me on some of the most dramatic and memorable adventures I have ever done, birding or otherwise.  I have Owled from the Canadian border to the Mexican border and at many points in between. These hunts have often been with others and have forged friendships and bonds that make for richer memories through the shared experiences.  Is it any wonder, then, that I was eager to see a Ferruginous Pygmy-Owl, and complete this collection?
The Backstory
Efforts have been underway for over a year to try to nab a FEPO which came into my crosshairs after the Boreal Owl fell in January of 2018.  Despite my strong desire to see this Owl, there have been many setbacks in the process, and I have been on a hope/despair roller coaster:
The first hope: Our family planned to take a road trip the summer of 2018 that would swing through south Texas. I would go for the easy-pickings FEPOs on the King Ranch and gladly pay the hefty fee to do so.
The first setback: The road trip was cancelled. At the time, we had not yet sold our house after an entire year. Going on a big, expensive trip was not prudent when we had two mortgages.
The second hope: The house sold, but it was too late to get the road trip plans back in place. Instead, I opted to take a weekend trip with Steve Gardner to try for FEPO in Arizona with Tommy DeBardeleben in April of 2018.
The second setback: We made one 4-hour search at Organ Pipe National Monument before succumbing to the temptation of an extremely rare Fan-tailed Warbler, among many other desirable birds in SE AZ. In one sense, it was extraordinary trip, but in the the FEPO sense, it was a major cross-country dip.
The third hope: The aforementioned road trip was back on for summer of 2019.  FEPO was going to happen this time at King Ranch.  School ends the end of May and the last date to tour the Norias Division at King Ranch was June 3rd. There was a just a sliver of time to drive down to south Texas and get this Owl.
The third setback: Melissa and I had miscommunicated about dates for the road trip, and long story short was that Hamilton tickets were purchased for June 8th.  The Texas FEPO trip was dead in the water.  This realization did not happen until this past November.
The fourth hope: Before I could even muster up a plan B to try to get down to Texas some spring weekend, a huge bright spot emerged and alleviated the crushing despair almost as soon as it began.  Around this same time and through total coincidence, Tommy mentioned that someone in Arizona had not only seen a FEPO but had also posted location information on the listserv!  This birder, Tim Helentjaris, had given a public, detailed account of not just one, but two separate locations where he had found Ferruginous Pygmy-Owls in Arizona!  Reactions seemed mixed–while this public location disclosure of this state-endangered species drew sharp fire from quite a few birders, many other birders took advantage of this rare opportunity and scrambled out to the desert to finally add this very rare Owl to their state or life lists.  In fact, the reports on eBird became so prolific and specific, that eBird hid all FEPO sightings, current and past, for the entire state!  Thankfully I had studied the locations before they went dark and also knew friends that would know the spots too.  Our annual trip to Arizona in February could not come fast enough.  I was beyond excited to not only have a very good shot at seeing this Owl, but to also be able to get it in Arizona with Tommy.  It would mean that I could potentially get all my Owl lifers in just two states, Minnesota and Arizona.  That would mean way more to me than a King Ranch bird any day.
The 2019 FEPO Search in ARIZONA!
Of course I was looking forward to seeing my parents in Arizona, but I was quite anxious to get searching for the Owl. Tommy had taken a couple days off work to help me and had enlisted Caleb Strand and birding buddy Gordon Karre for the hunt.  I've been on many adventures with Gordon, and I had heard the legends of Caleb, "The Boy" for quite some time and was looking forward to meeting this young man whose blog I used to read back when he was finding rarities with just a bicycle and binoculars.  This was shaping up to be the ultimate capstone on a quest that was several years in the making. I nervously watched the weather for two weeks leading up to the trip, fearful that rain would squelch our plans. Thankfully, the weather was shaping up to be a sunny day on the day of our search, even if the temps were going to be in the low 30s.
Less than 24 hours after landing in Phoenix on February 16th, I was up at 3 A.M. the next morning waiting for the guys to pick me up at 4:00. I hardly slept that night, especially because Caleb had shared that some friends of his had a Ferruginous Pygmy-Owl just before sundown the night before.  And those same friends were spending the night out in the desert and planning to search again in the morning.  We needed to be to the spot just after sunrise, which was around 7:00.  Ferruginous Pygmy-Owls are crepuscular, meaning they are active just after dawn and just before dusk. So our window of time to find a FEPO was short. Thankfully, and by total coincidence, February is when these Owls set up territories and start calling for a mate.  Hearing these birds is crucial to finding them as they are not much bigger than a sparrow and can sit motionless in thick vegetation.  If we could hear one calling, we would be able to find it.
The drive down to the FEPO area was long and dark but full of good conversation of past trips and trips to come. The anticipation was building.  Tommy and Caleb both already had FEPO, but it's so rare that any sighting is special.  Gordon also had seen the species, but not yet in Arizona or the United States.  Getting off the highway, we had about an hour-long drive on a windy, rough road in the desert. A Great Horned Owl flew across our path as one of the first birds of the day and got the Owl juices flowing.  We finally got to the camp site of Caleb's friends and after some quick introductions and pleasantries, our group began a half-mile walk to the spot where these other birders had the bird just the night before.  In less than a half hour and without using a tape, we heard that coveted sound: a scratchy tooting that just kept going and going. Maybe this was easier than the King Ranch! Now the race was on to spot the bugger.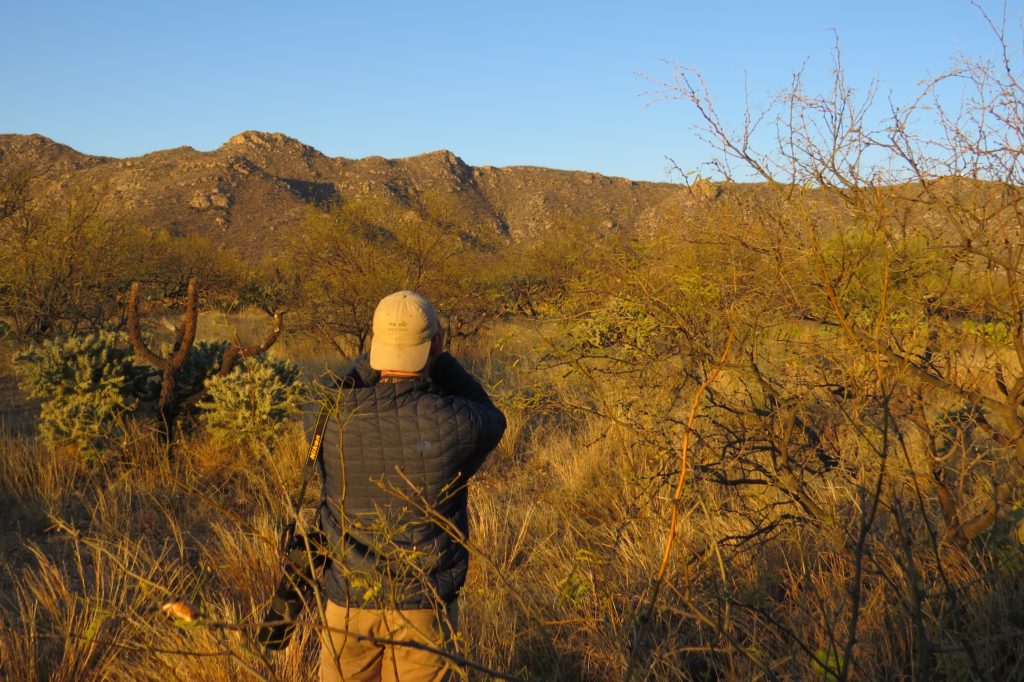 Caleb was taking charge of the mission and how to proceed. The Boy has extensive FEPO experience for his young age and knew what he was doing.  It was interesting for me to observe how Tommy was letting his protegé-turned-equal take the wheel.  Clearly, Tommy has a lot of respect for Caleb as a birder and was relaxed to let Caleb work. But the master and his padowan laid eyes on the bird simultaneously.  And just like that, I had seen my last Owl species that calls America home.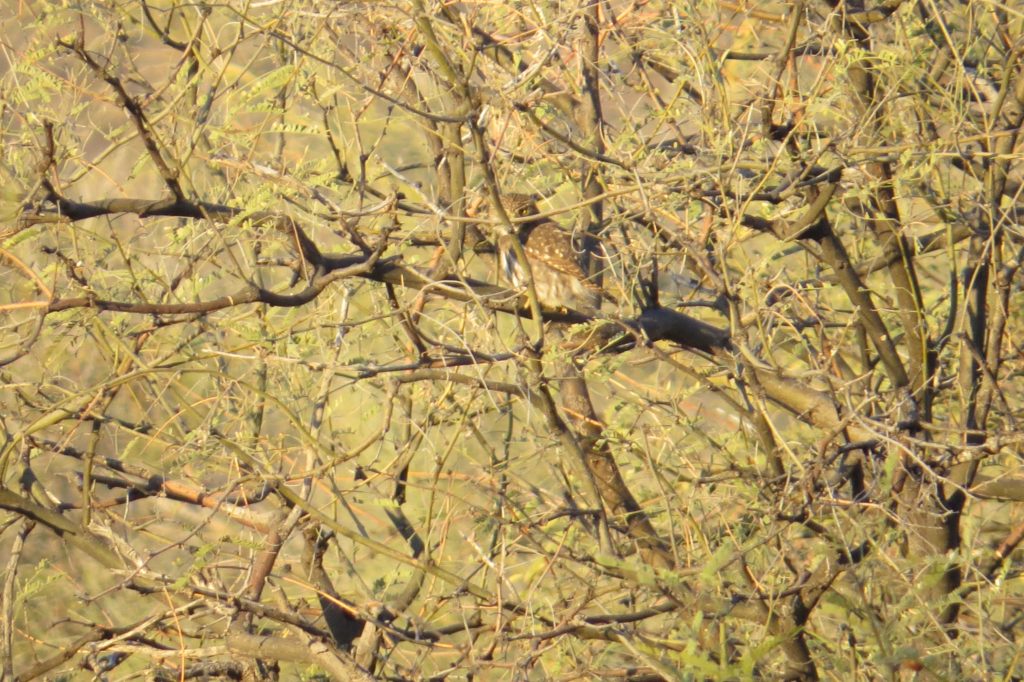 Pop can-sized Owls hidden in thickets are why you need a Caleb and Tommy.  Eventually we got some unobstructed looks.  Note the rusty colored tail, a field mark indicated by its name.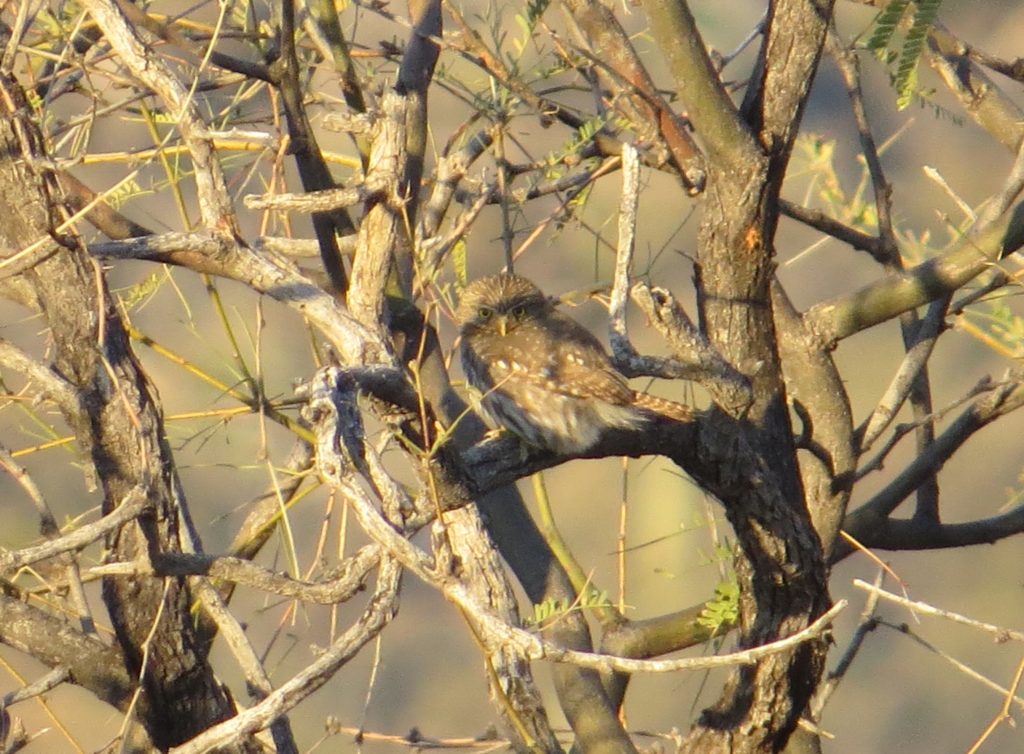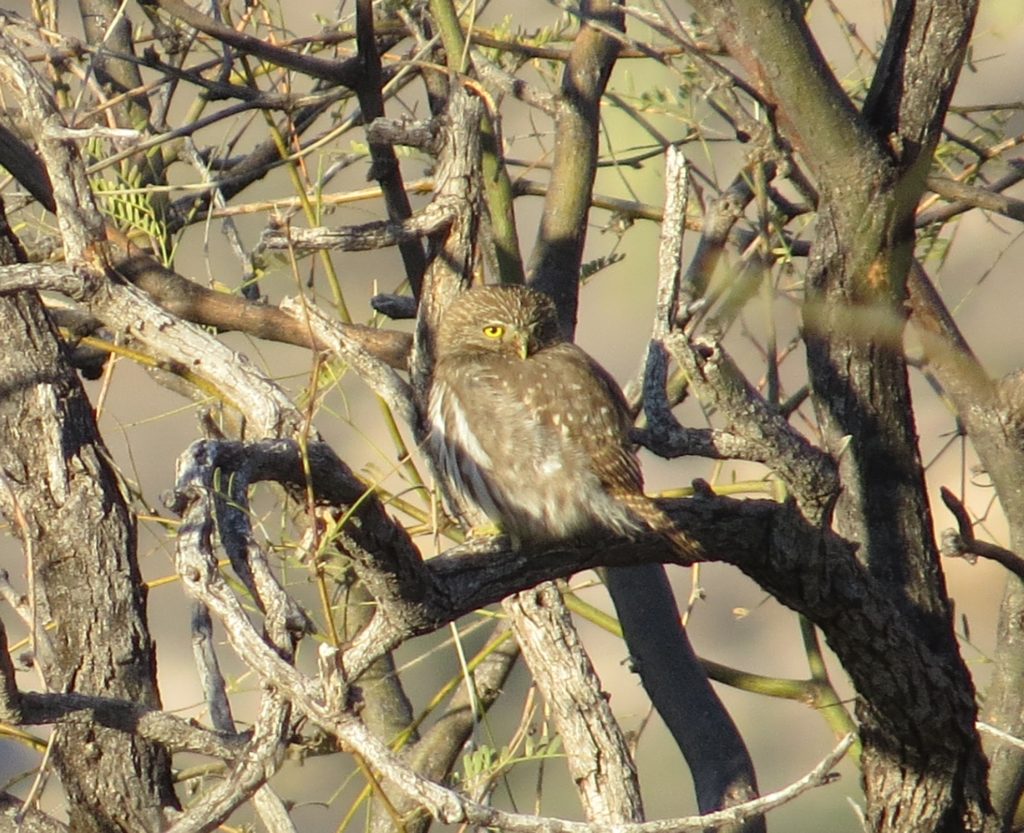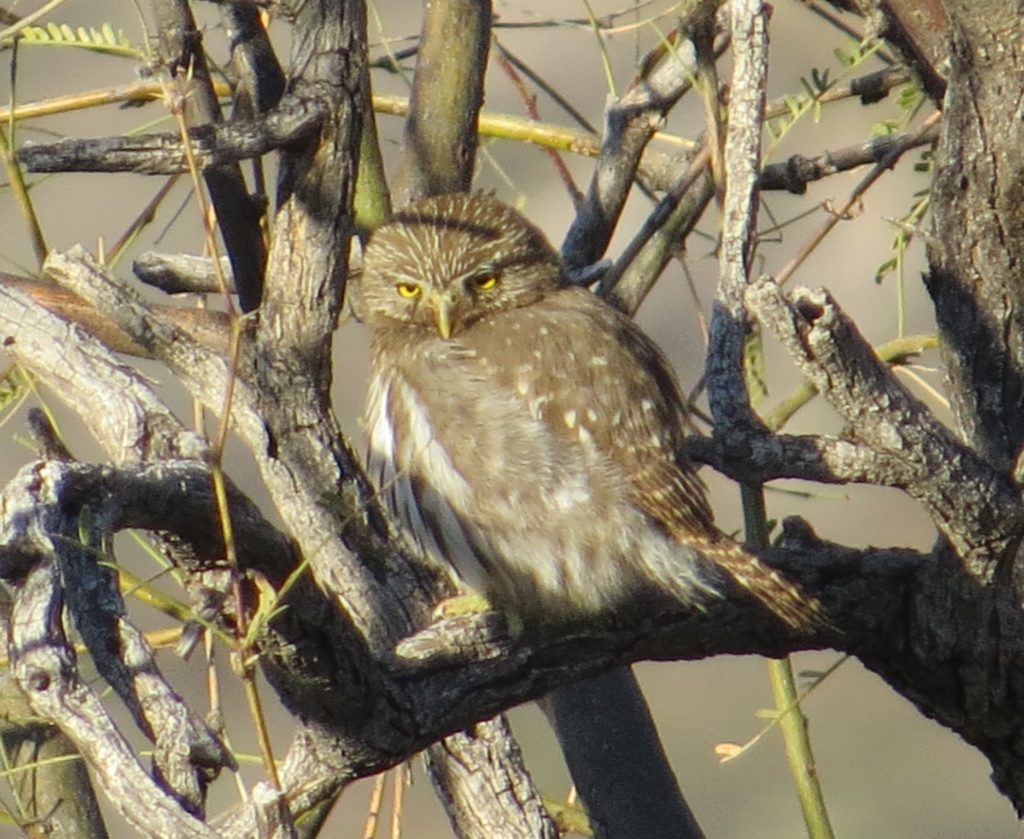 Note the black, false "eyes" on the back of its head to ward off predators.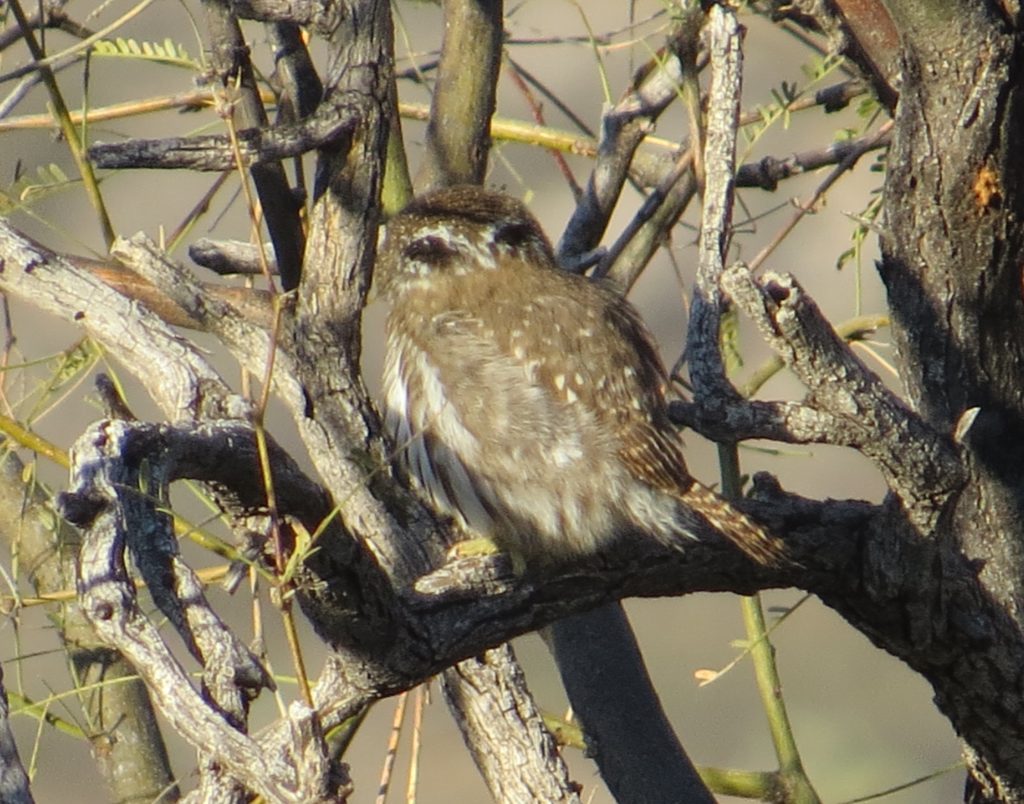 Here you can see a white throat patch that is visible when it vocalizes.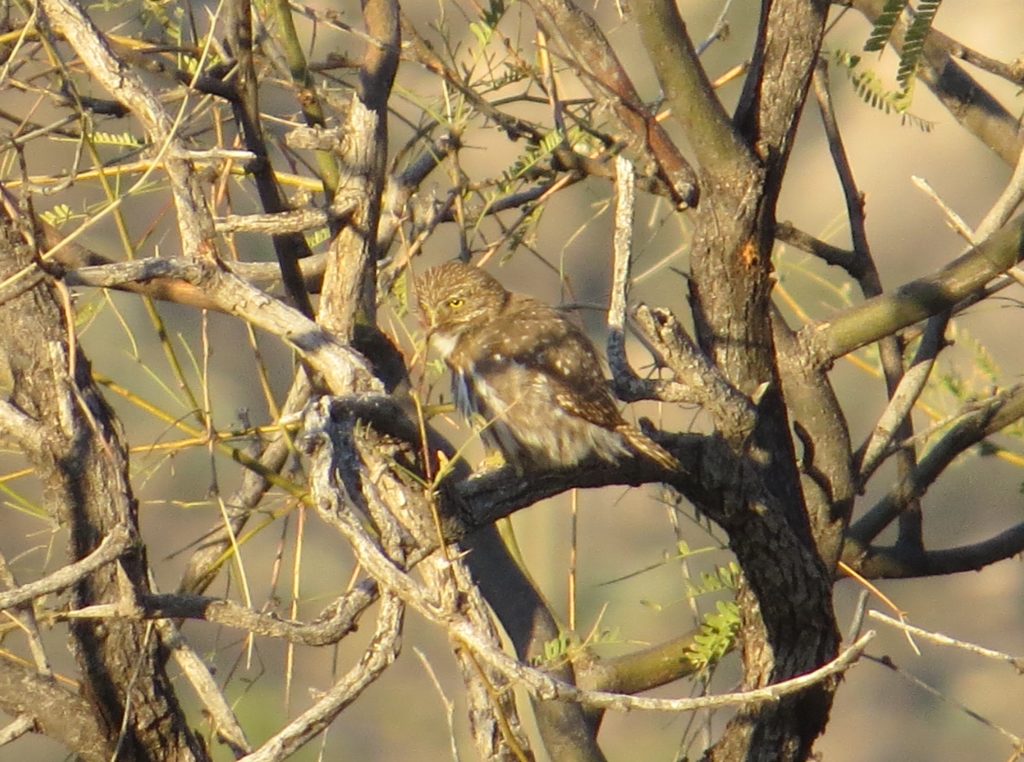 This is a short clip of the FEPO vocalizing.
Here is a wide-angle shot of the habitat of the FEPO. The Owl is in this photo in the center in a tree just above a prickly pear cactus.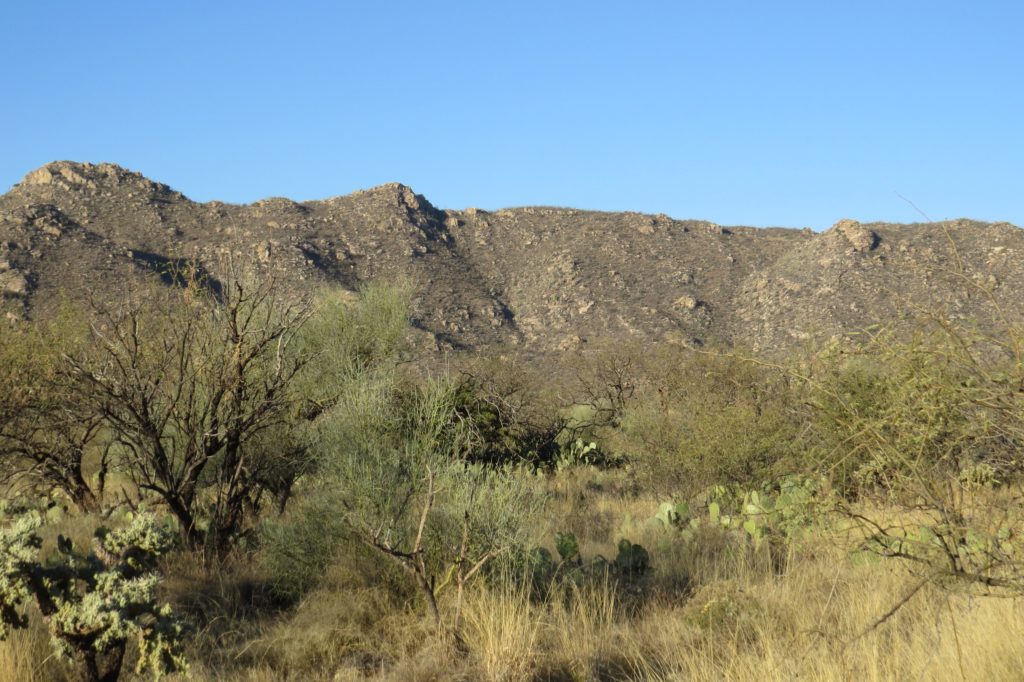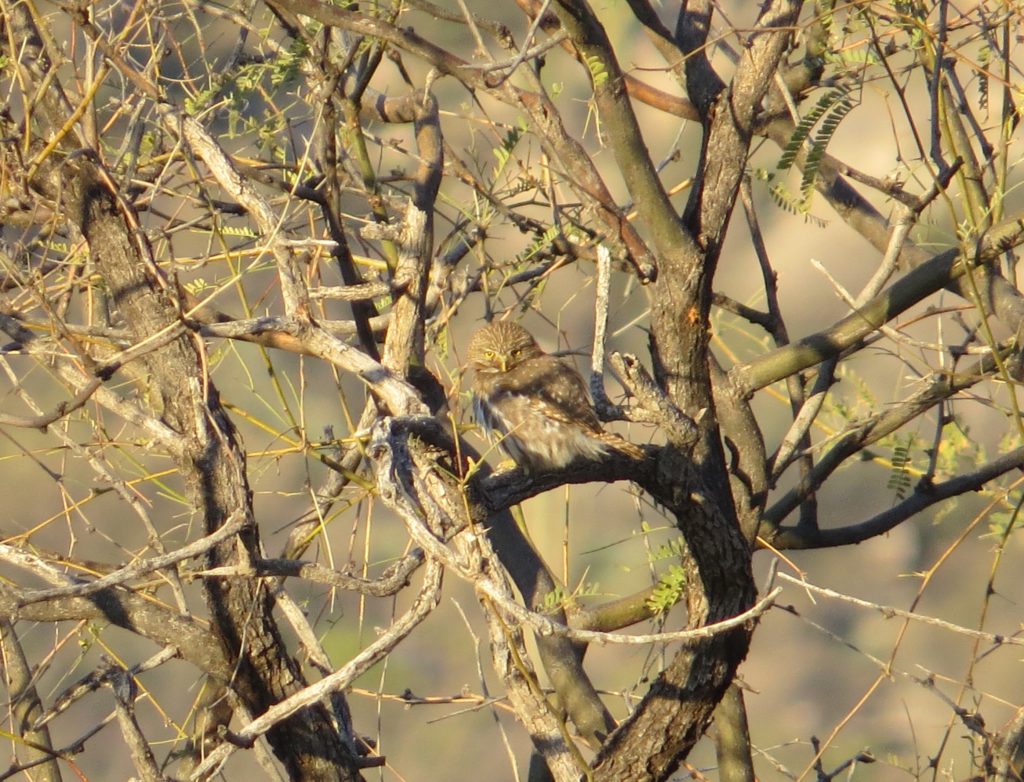 We enjoyed this Owl for the better part of an hour.  For most of that time it stayed on this perch but eventually flew off.  We did track it down again, but it went into deeper, thicker vegetation with worse views.
The only thing left to do now was to take a group photo to commemorate the feat–something that should always be done for the "biggest" of birds.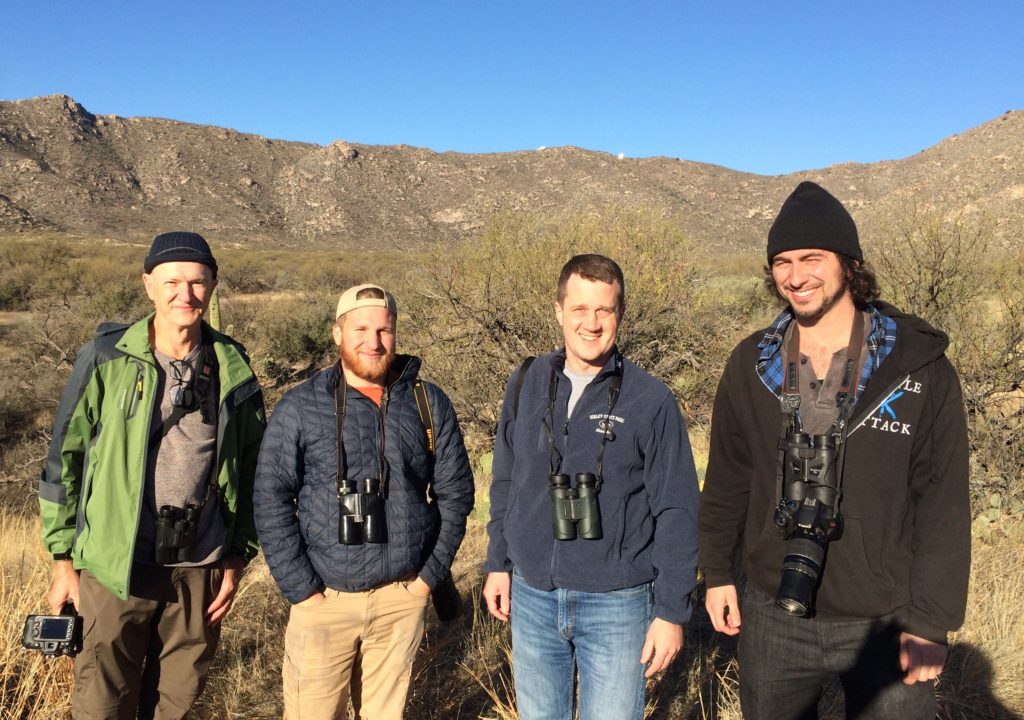 The views here are spectacular, even more so after just freshly lifering on Ferruginous Pygmy-Owl to complete the 19-Owl sweep. I don't know about the rest of the guys, but there was definitely a bonce in my step on the way out.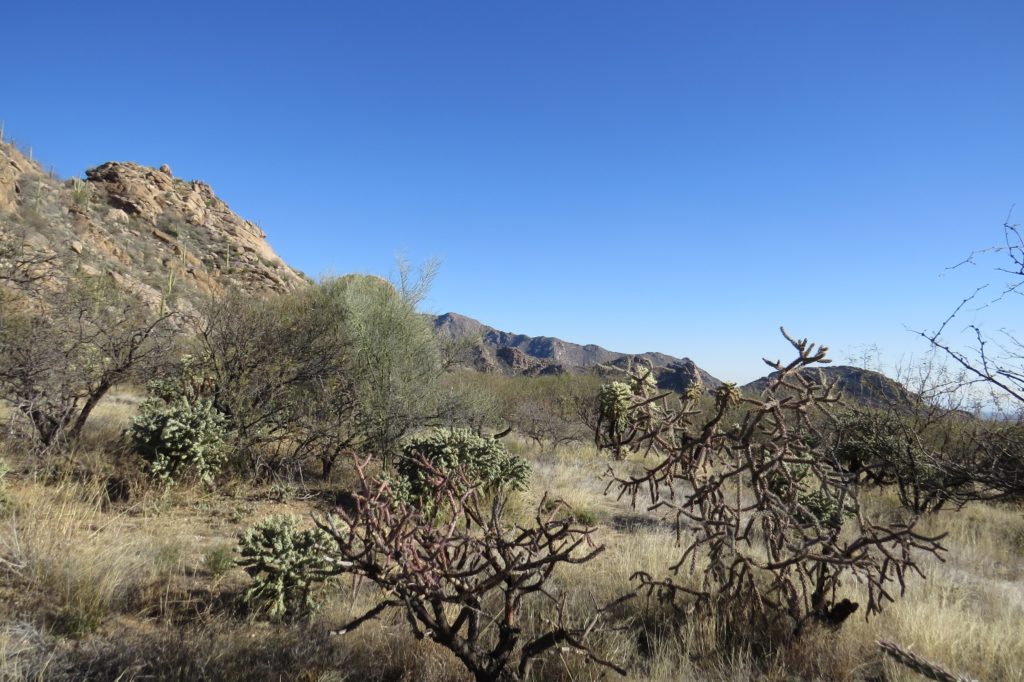 As we walked to the car, plans were already taking shape for an immediate, epic mega chase in SE AZ.  That bird, along with some other great lifers will be featured in the next post. Honestly, though, they take a backseat to the Owl.  This was the bird of the trip for me.
Giving Credit Where Credit Is Due
A huge shout-out and thanks goes to Tim Helentjaris.  I know he caught a lot of grief for sharing his discovery, but he's a definitely a hero in my book.  Tim's intrepid exploring led to some great finds that delighted many birders, myself included.  His generous information came at the perfect time when things were looking hopeless for my FEPO attempts.  Furthermore, to be able to get this lifer in Arizona with my friends was pretty special.  I would have spent a lot of money and time going after a bird in Texas that wouldn't have been nearly as memorable, so this was a relief as much as it was a joy.  It was a perfect ending to the Owl quest.  Thank you, Tim!
Thanks also to Caleb for leading the trip and doing all the driving(!) and thanks to Gordon for going along and sharing in yet another Owl adventure.  Finally, I have to mention my buddy Tommy's role in all this.  Several years ago, after going after Elegant Trogon and Painted Redstart, it was Tommy who suggested we do some night-owling around Phoenix.  At the time I had probably fewer than 200 birds to my name, so I was game as I was just happy to go after anything new.  That night Tommy got me great looks at Western Screech-Owl and Elf Owl.  Little did I know that it was the beginning of the end of seeing all the western U.S. Owls.  I never imagined I would see them all until 2016 when Tommy inspired myself and many others–seeing all 19 Owls in one year (TOBY or Tommy's Owl Big Year).  Even though six of those owls were lifers for him that year, he was undaunted in his pursuit.  Then when he achieved his goal, I started to think it was possible for someone like me to eventually see all the Owls too.  I knew it would take me longer because of my life stage, but the goal was set: one day I was going to see all 19.  And so over the years, Tommy and I have embarked on many Owl adventures together.  He has helped me get my Western Screech, Elf, Barn, Spotted, Northern Pygmy, Whiskered Screech, Flammulated, and Ferruginous Pygmy-Owls.  So, thank you, Tommy, for all the help and the great memories along the way!  The Owl saga is finally complete.  Then again, there are only two Owls Tommy and I have never seen together: Northern Saw-whet and Short-eared…
Some Factoids
It took me seven years to see all the Owl species in the U.S.  All lifers were seen in Minnesota or Arizona.
I have been to Arizona eight times as a birder. I lifered on Owls on six of those trips.
This FEPO adventure ranks third place in all my birding adventures with the Greater Sage-Grouse story taking top honors followed by the Boreal Owl adventure last winter.
There are several species of Owls I have only seen once: Ferruginous Pygmy-Owl, Northern Pygmy-Owl, Northern Saw-whet Owl, Spotted Owl, and Flammulated Owl.
My favorite Owl is the Boreal Owl.  Second favorite is red-morph Eastern Screech-Owl.  Third is Northern Hawk Owl and fourth is the Great Gray Owl.
My most wanted Owl right now is a Northern Saw-whet Owl for Kandiyohi County.
The 19
Here is a photo collection of all the U.S. Owl species; they are in the order of when I lifered on them.  These photos are all mine, and some of the photos have never been shared on the blog before–I've had many birding outings that haven't been documented here yet.
#1 Great Horned Owl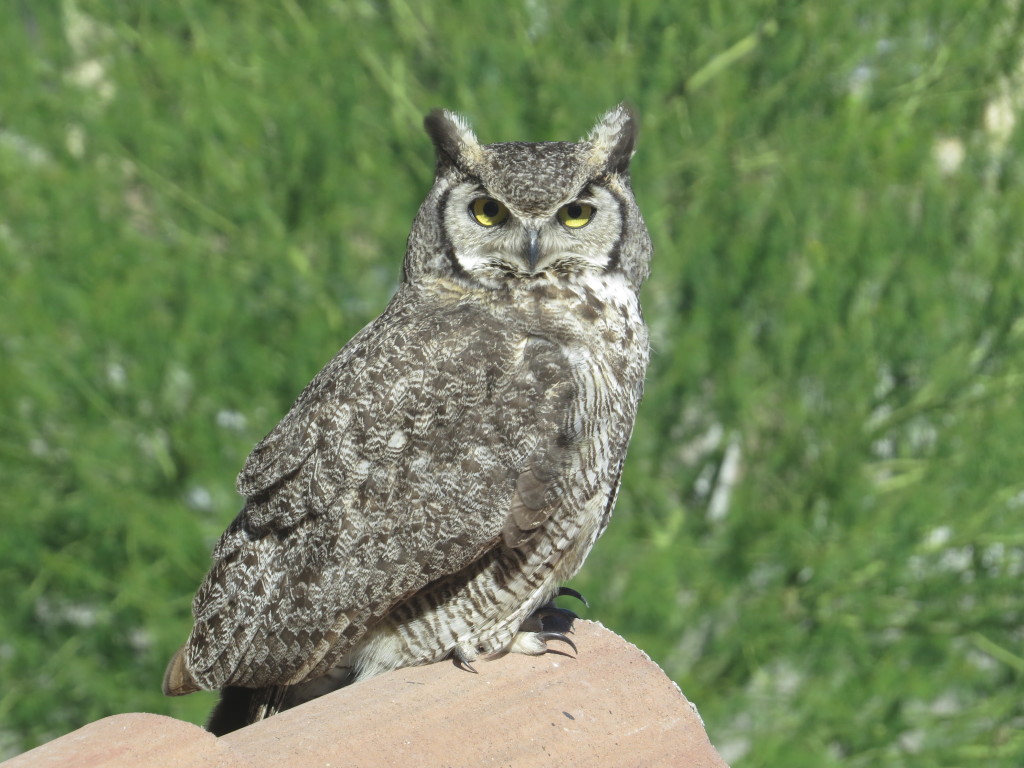 #2 Great Gray Owl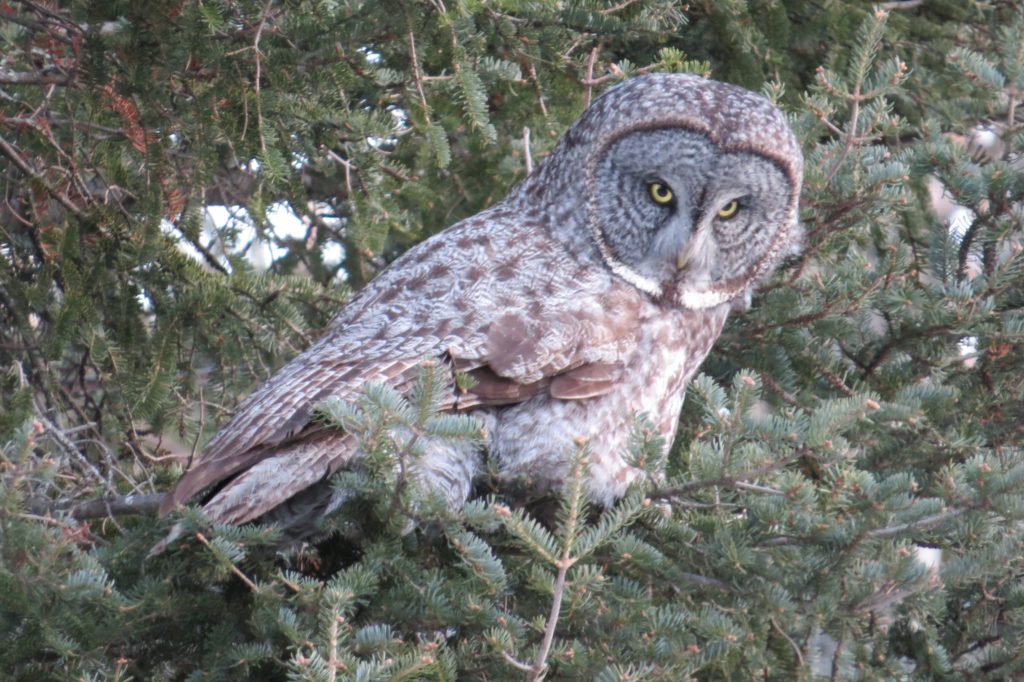 #3 Barred Owl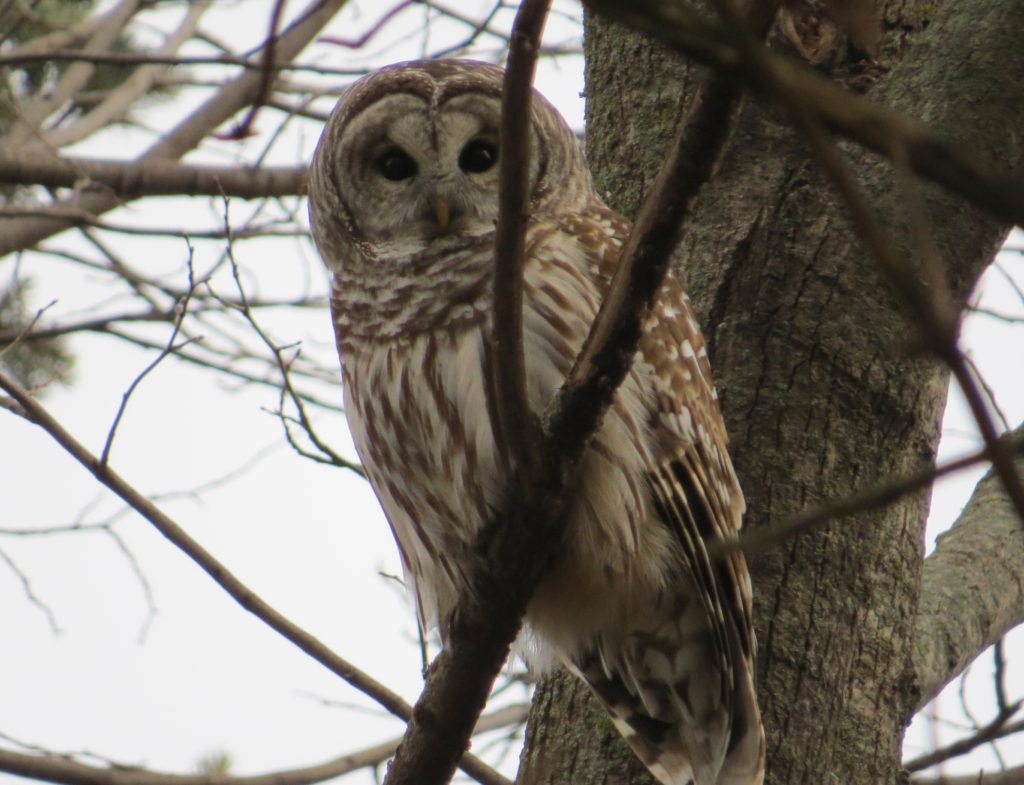 #4 Snowy Owl
#5 Northern Hawk Owl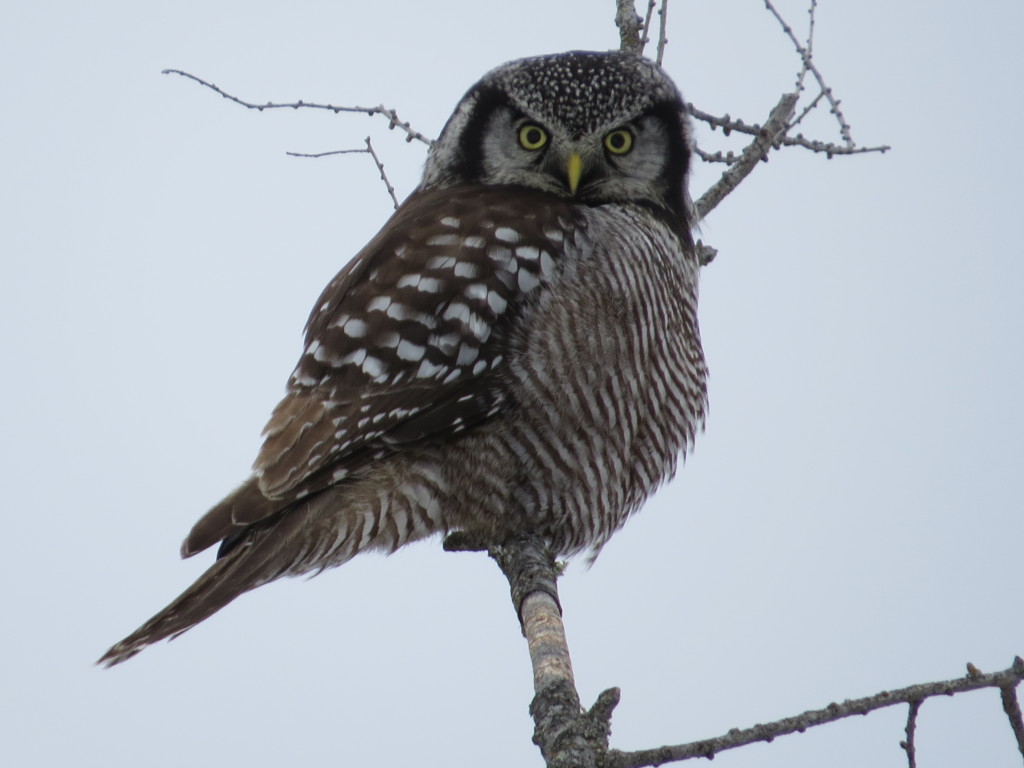 #6 Eastern Screech-Owl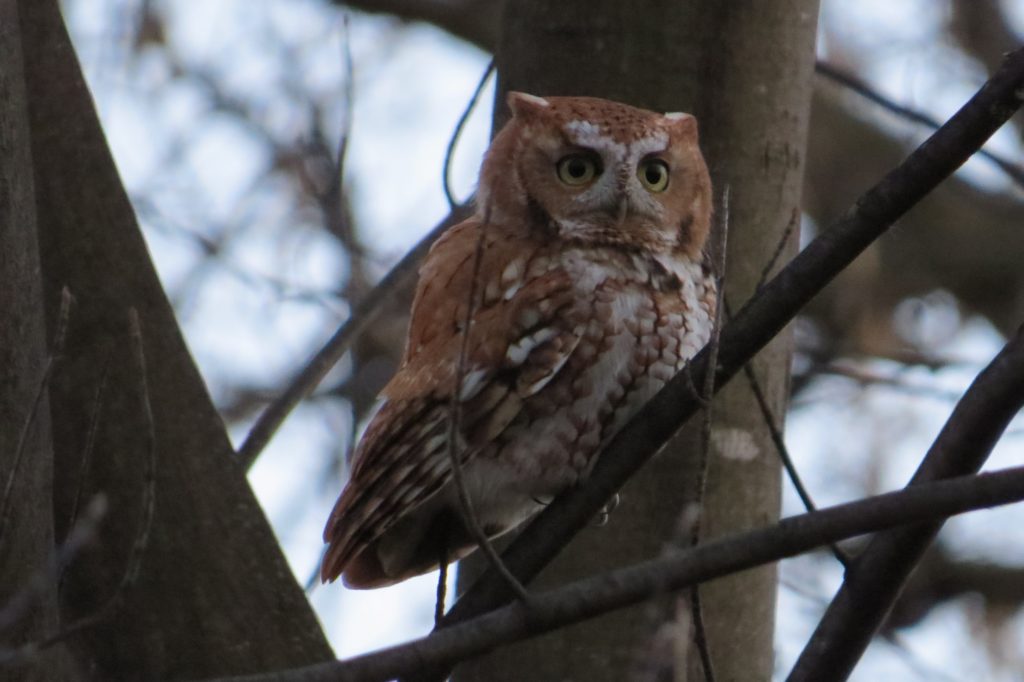 #7 Burrowing Owl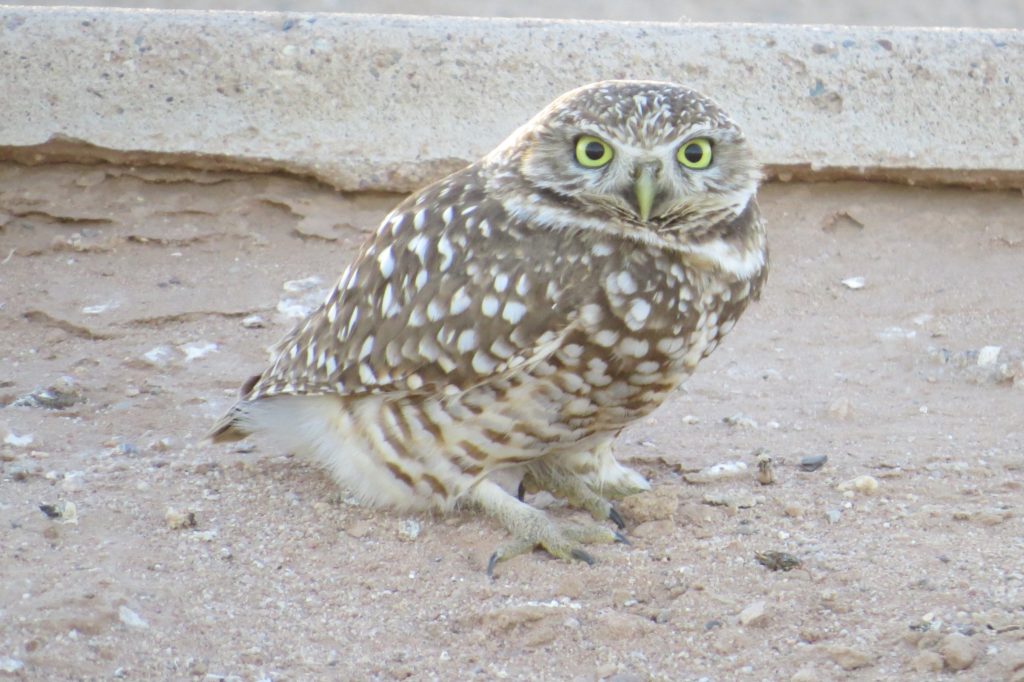 #8 Long-eared Owl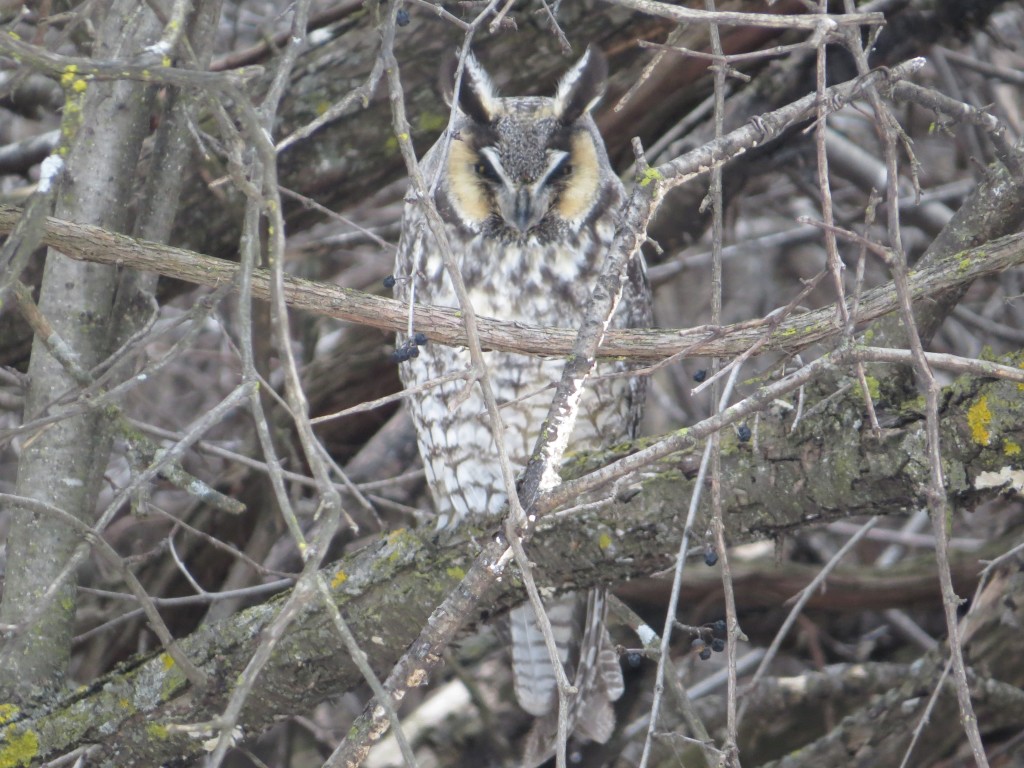 #9 Western Screech-Owl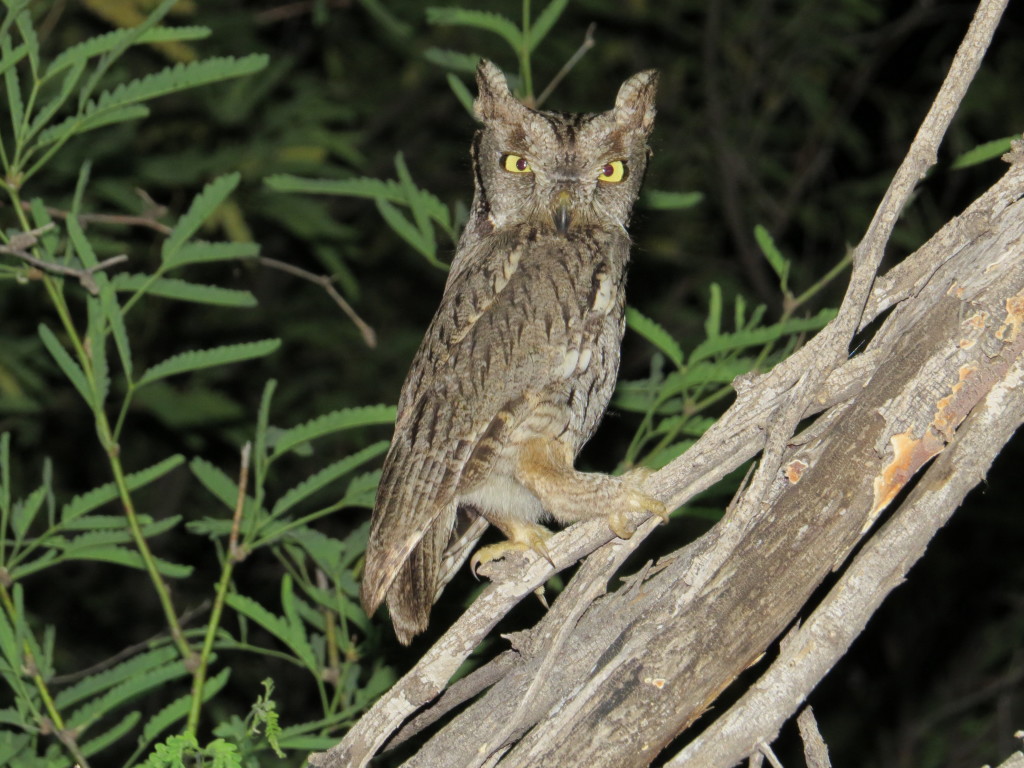 #10 Elf Owl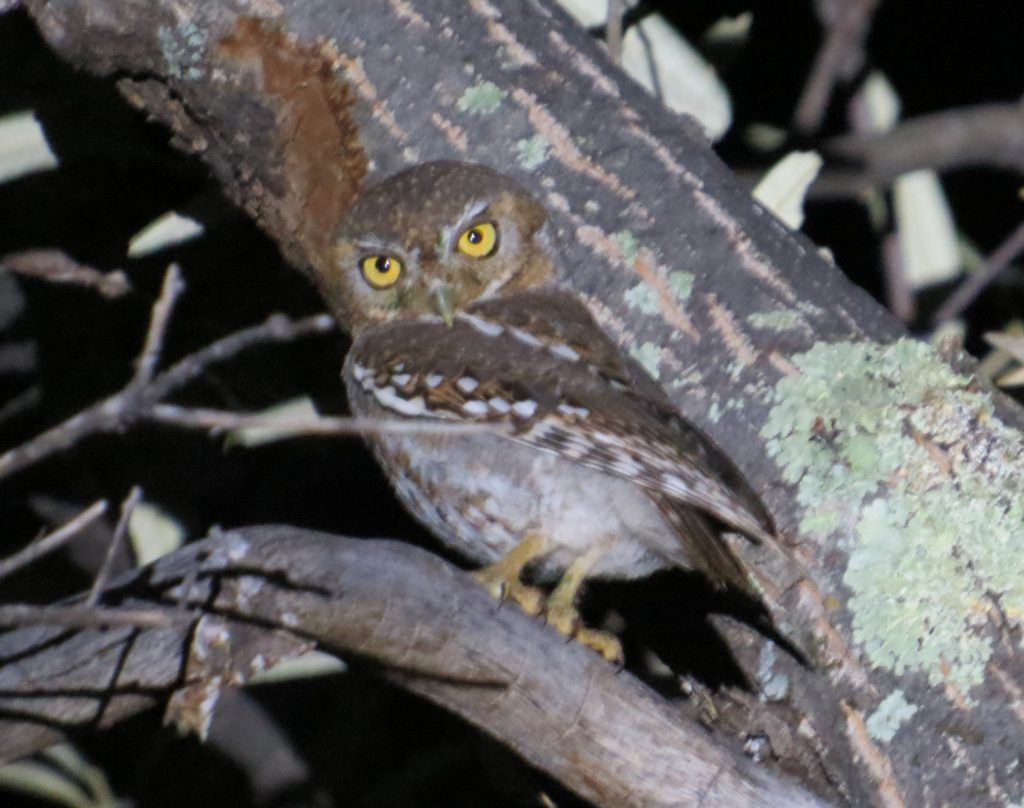 #11 Northern Pygmy-Owl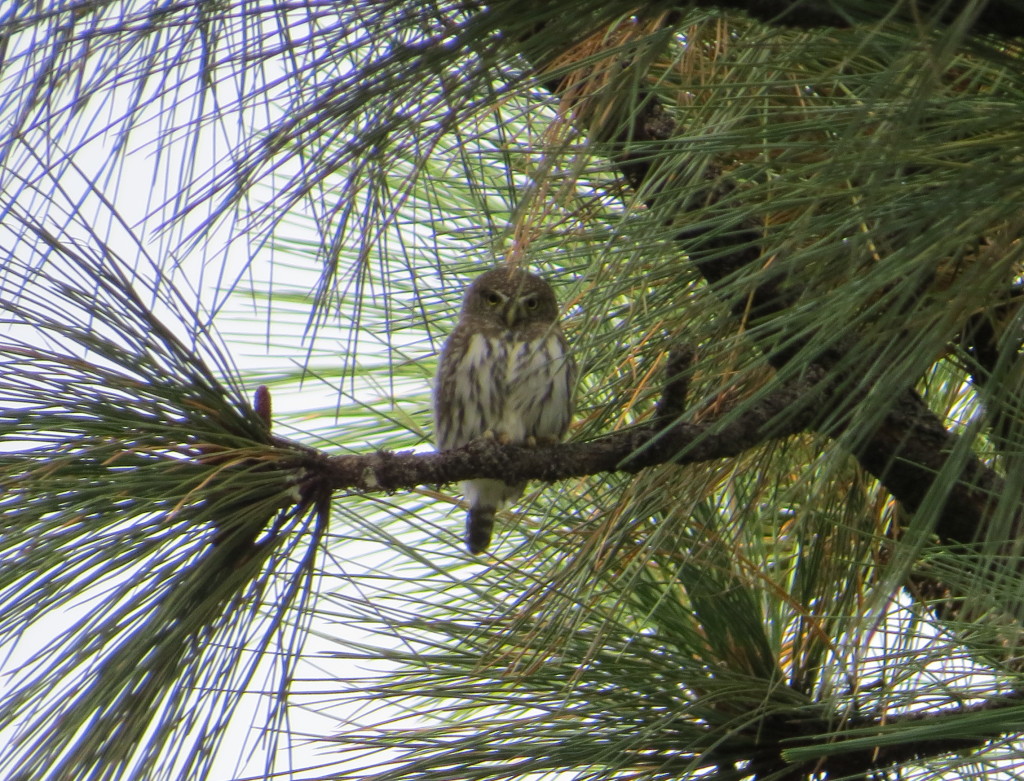 #12 Spotted Owl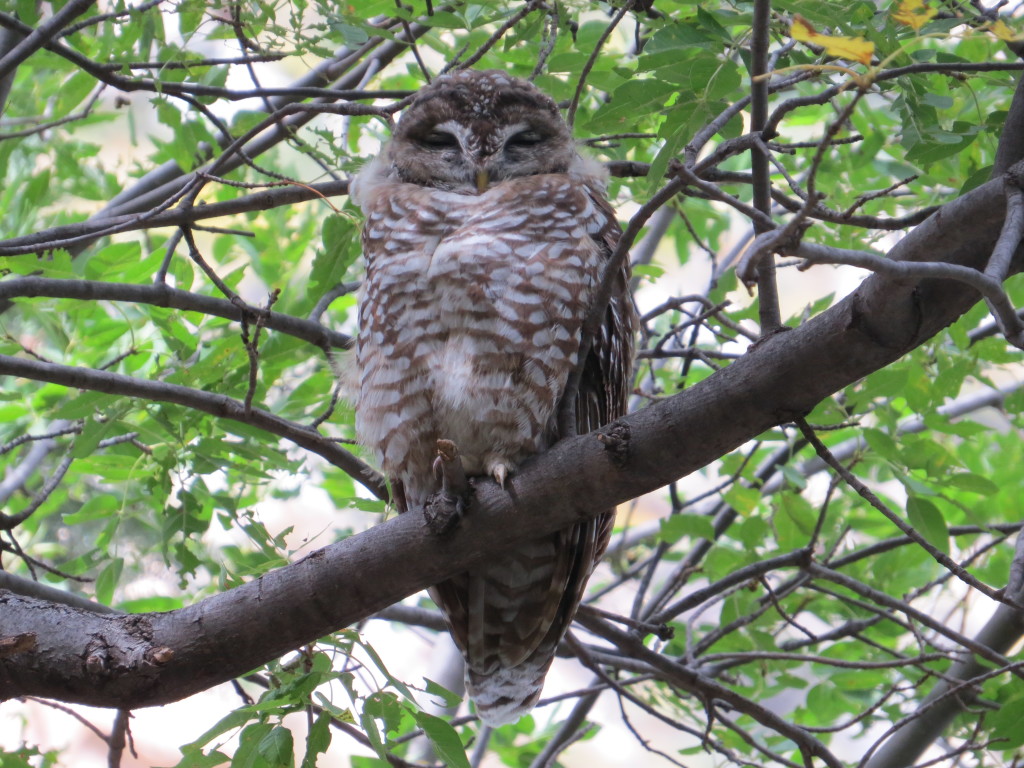 #13 Barn Owl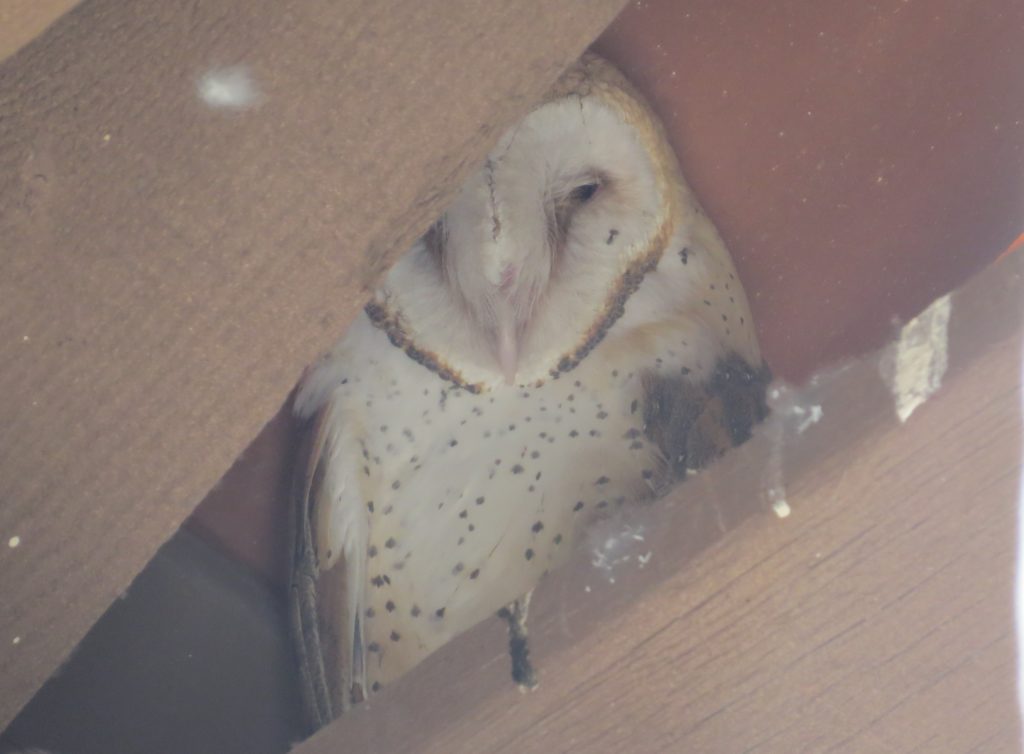 #14 Short-eared Owl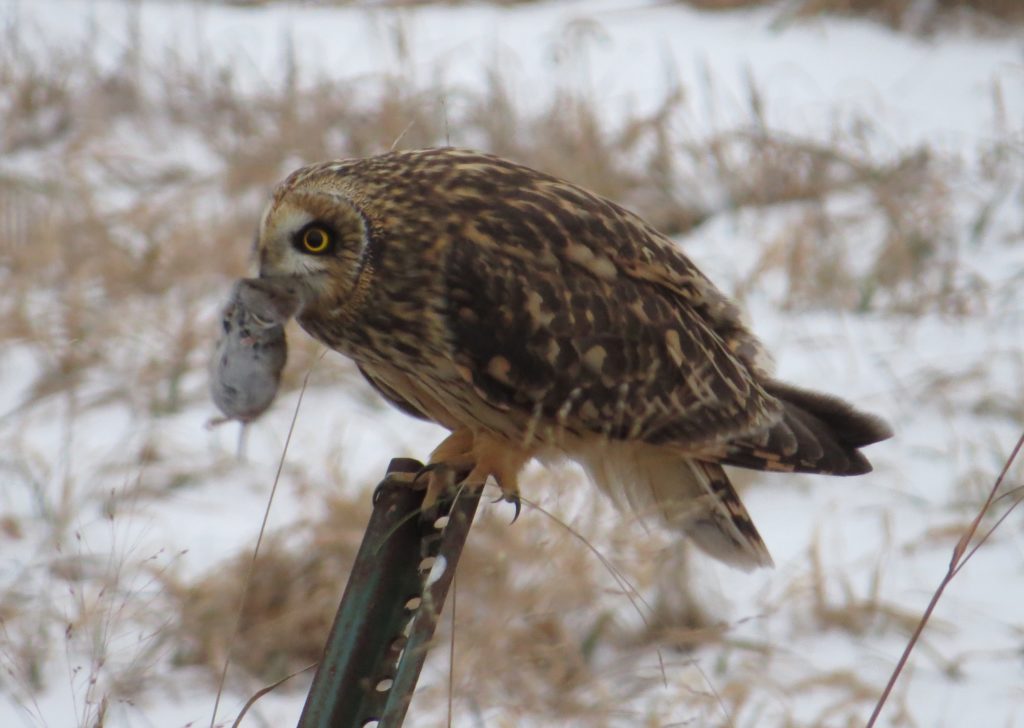 #15 Northern Saw-whet Owl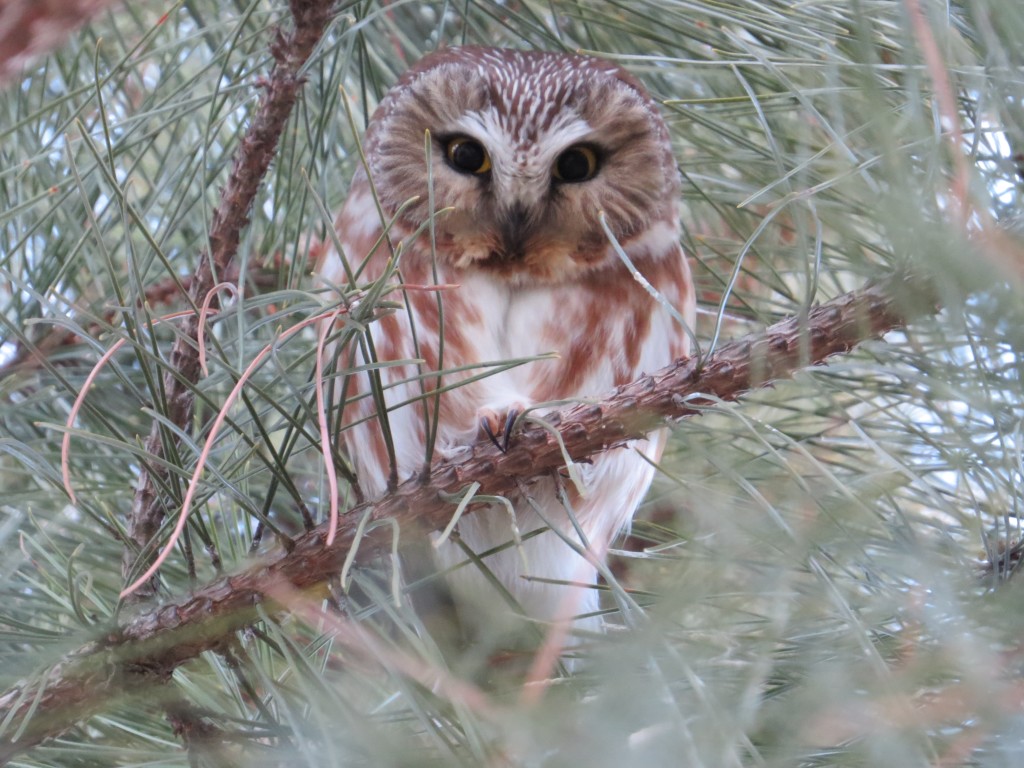 #16 in 2016  Whiskered Screech-Owl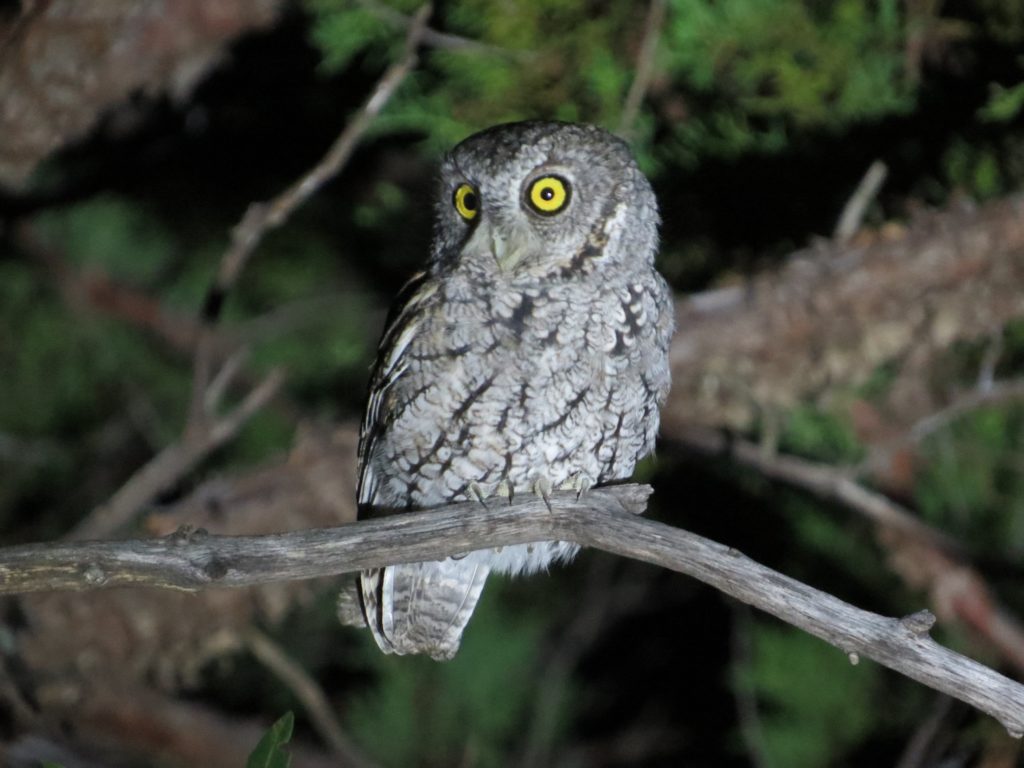 #17 in 2017  Flammulated Owl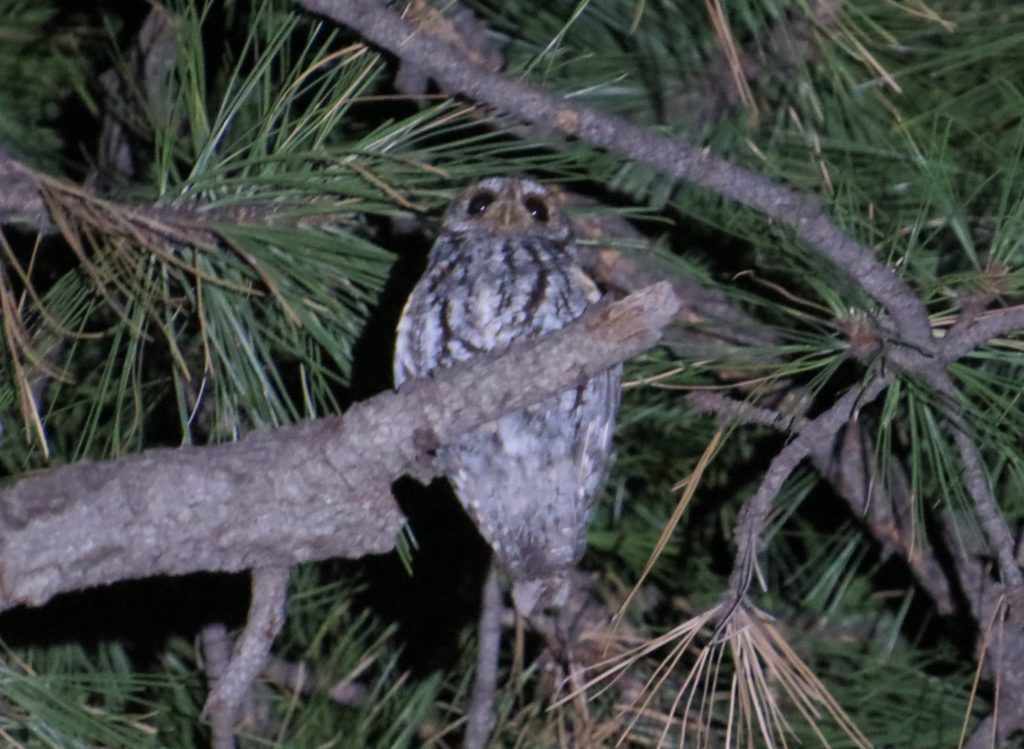 #18 in 2018  Boreal Owl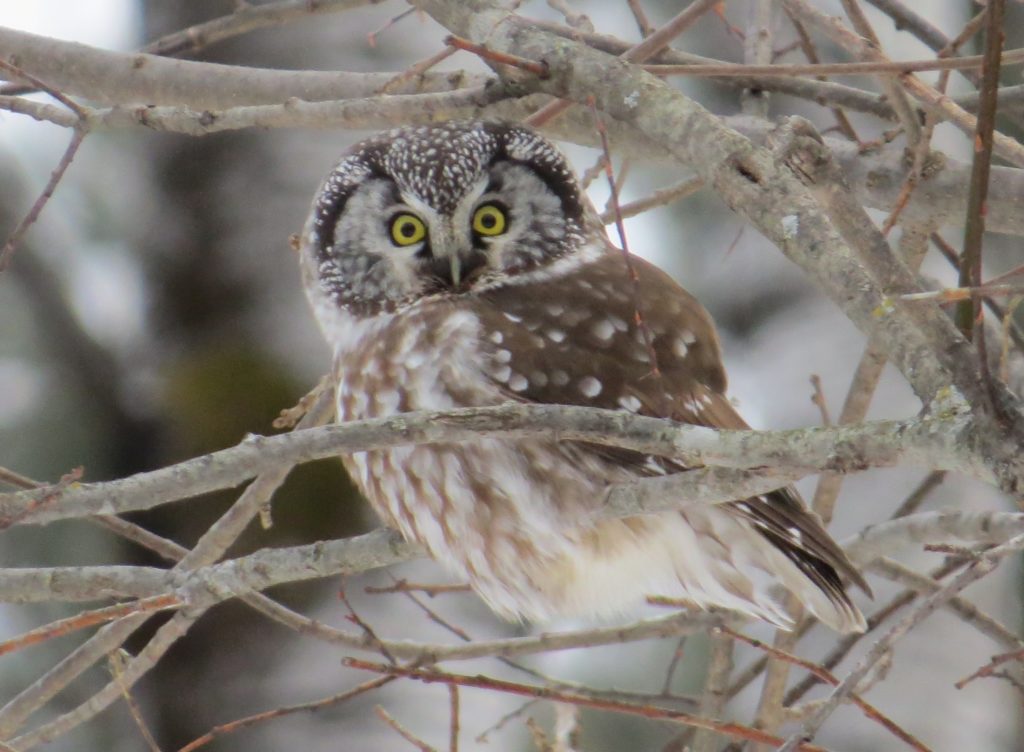 #19 in 2019  Ferruginous Pygmy-Owl