Even while I was experiencing the thrill of owling in Madera Canyon, a cloud hung over my head and dampened the birding mood a tad. That cloud was coming from back home in Minnesota.  Minnesota is good at making clouds.  Not long after I arrived in Arizona, news broke of a Red Phalarope, the second in as many weeks in Minnesota.  A bit of indecision on the first caused me to miss that one, but this second one I was completely helpless to do anything about being over a thousand miles away. Red Phalaropes don't come around too often; there's only been like 20 ever in the state. Besides the rarity of it, though, this thing decides to show up in the Cook sewage ponds and was discovered by my birding friend, Julie Grahn.  Cook is the town I graduated high school from. In fact, my father-in-law manages those ponds and even saw this bird…as did about 50 other birders.  Unbelievable.  A mega bird party was raging in the hometown and I was MIA.
The clouds kept billowing, though. Not long after the Red Phalarope was announced, news came of a Brant–A BRANT–in Two Harbors.  This was the first Brant that has shown up in the state since I became a birder.  Two Harbors and Cook are less than two hours apart. My email and FB were bombarded with ecstatic messages of people going to get the Brant and then simply hopping over to Cook to pick up the Phalarope too. Both birds were super mellow and cooperative for photos, something which didn't exactly part the clouds. Meanwhile in Arizona, I was like, 'Yay, a Brewer's Sparrow!" Don't get me wrong, I had a great time with great friends in Arizona but the megas couldn't have come at a worse time.
As days went by with both birds still being reported, I was holding out hope that these lifers would stick for when I got home.  We were to fly home on a Sunday, and I had Monday, October 24th off. Getting the birds would mean putting in 11 hours of just driving, not to mention time to search and hastily enjoy the birds.  Everything would have to go perfectly, and it would still be utterly exhausting.  It didn't sound fun. I didn't really want to chase. But I know myself.  I would have gone. Those birds were just too compelling. Even when the birds were still being seen on Saturday, I honestly prayed they would just leave. It would just make life so much easier.
Sunday came and we hustled to the airport. As we waited to board, I checked all my reporting outlets for the latest news. Silence. Well, I figured that while my phone was off and I was cruising 35,000 feet above the birding world, something would shake loose and there would be news when I landed. Again, nothing.  Finally, toward late in the afternoon, word was slowly seeping out that people had been looking unsuccessfully all day for both birds. It appeared the fun was officially over. I missed it completely.
In a sense I was relieved.  I didn't want to make that insane trip anyway. Tommy and Gordon both knew my angst while we were birding together in Arizona and expressed their condolences.  With a now freed up day off on that Monday, I sent Tommy a message that said something to the effect of me having to find my own rarity and create my own fun for the day.  Little did I know how prophetic my words would be.
Before we get to that, let's rewind to pre-Arizona.  I had been pouring my birding efforts into finding a Surf Scoter in Kandiyohi County which had no record of that species before.  At first glance it might seem like a waste of time to go after something so fervently when no one had ever found such a thing (not even in Ron Erpelding's 40+ years of birding the county), but probability was suggesting otherwise.  Let me explain. Surf Scoters pop up all the time in fall migration around the state.  Kandiyohi County has lakes galore.  So why couldn't we have one? That was the question that pushed me out the door during the Surf Scoter migration window to check lake after lake after lake day after day after day.  It was tiring, honestly.  Show up at a lakeshore, scan, repeat.  The result never changed. I was looking for a needle in a haystack; I was trying to find Waldo. It was discouraging to say the least.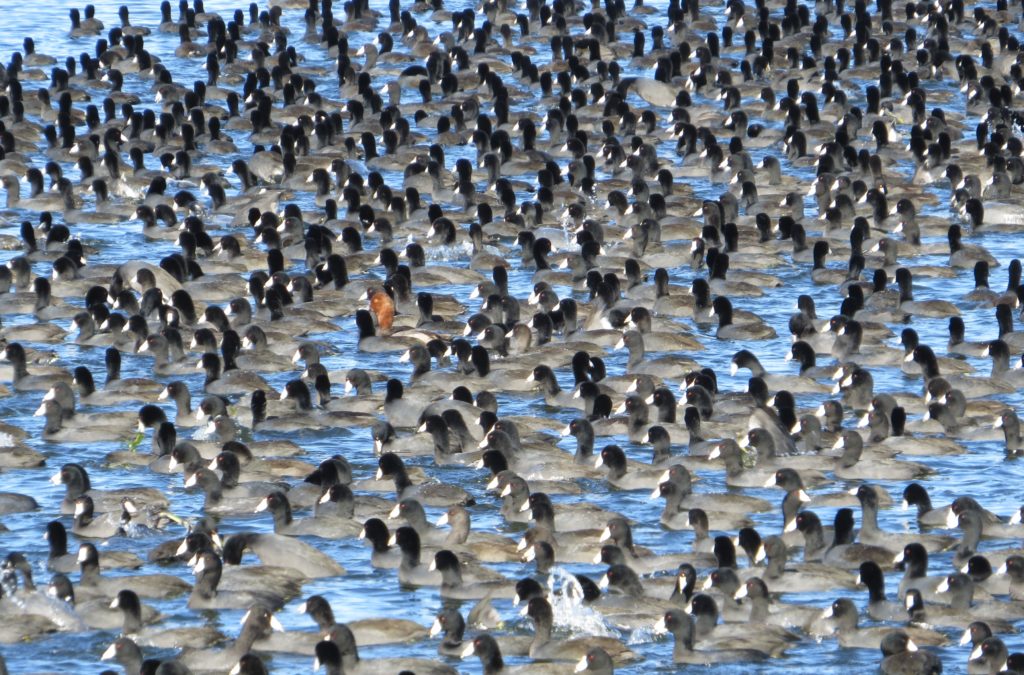 Back to that Monday off, I was doing my lake scanning thing and sinking into a birding funk when I was getting the same dismal results.  Except this time it was aggravated by thoughts of those two birds I missed. Anyway, I photographed a duck on Big Kandiyohi Lake that was a long distance off.  My blurry photo revealed a shape similar to a Surf Scoter.  I passed it on to Randy, and he thought it was good enough to warrant a trip out there himself to take a look.  So Randy and I met up at Big Kandi, and we used his high powered scope and found…nothing. Randy asked what we should do next.  I suggested that Lake Lillian was close by and worth a look.  Not feeling the greatest, Randy declined and sent his scope with me.
I continued to poke around Big Kandi and had only left myself about 20 minutes to check Lake Lillian before I had to leave to go pick up my kids from school.  I was going to burn that time at the Lake Lillian sewage ponds, but I saw something there as I drove up that I had never seen before–someone else walking around the ponds with dogs! That caused me to turn around immediately.  I now had about 15 minutes to check Lake Lillian by driving along the eastern shore. Hundreds of ducks were right close to the shore which is unusual.  So I would stop, scan, drive, stop, scan, and so on.  More of the same. More sighs. I got to the very northeast corner of the lake, just before it disappeared from sight and saw a handful of ducks. By this time I literally had a minute to look.  I was pushing it.  But holy moly, two dark, bulky ducks started paddling away from shore and I could instantly see with my naked eyes that they were Scoters!! But which ones? I already had White-winged Scoter for the county.  I couldn't get my binoculars up fast enough, fumbling them while I tried. But once they were up, the bins revealed what I had been searching for so hard, two Surf Scoters! What a moment that was. But, oh crap, kids! I snapped some quick, horrid doc shots for proof (my hands were shaking pretty good at this point) and tore out of there.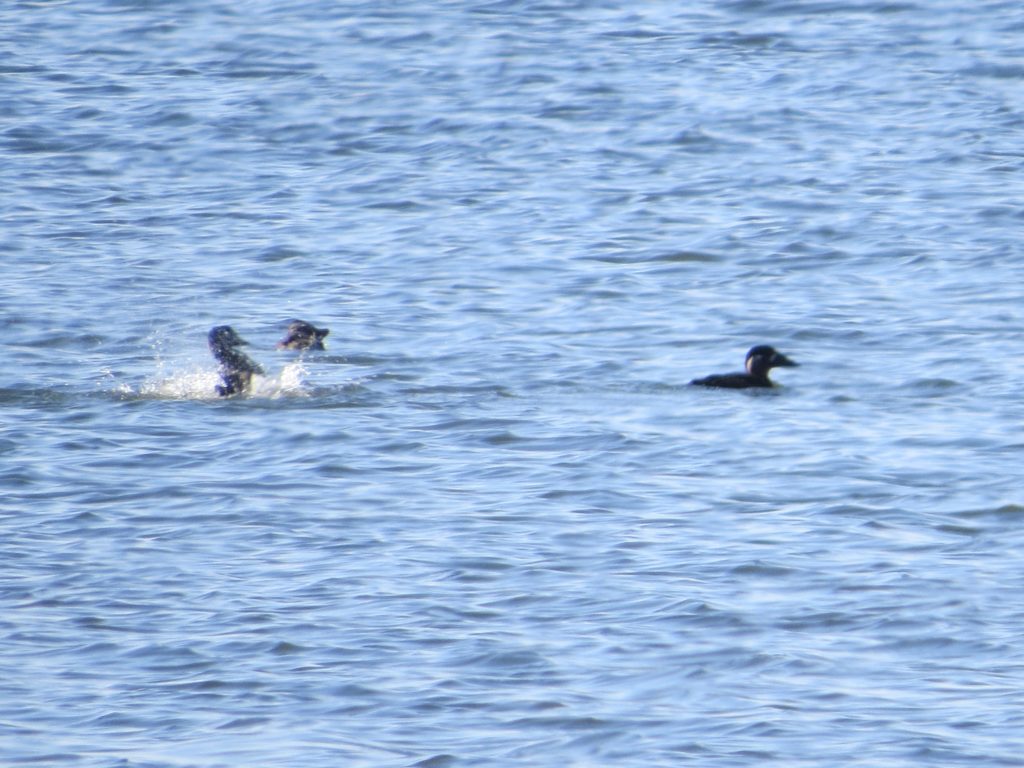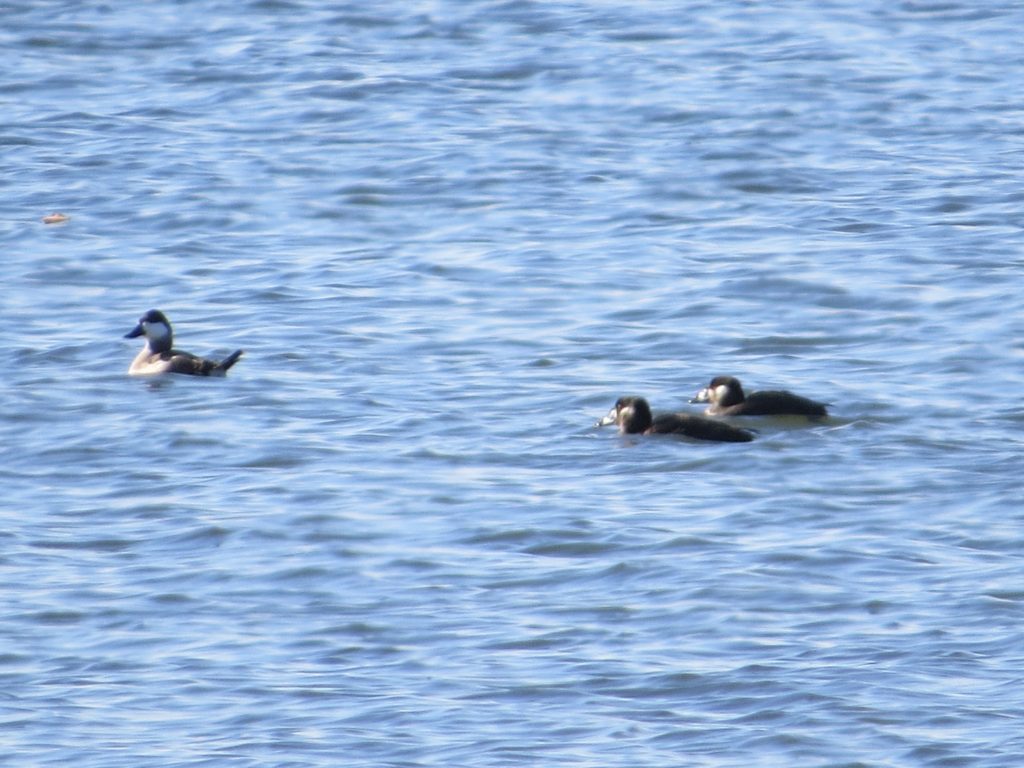 The phone calls to other birders began in earnest as I was making my way to the kids' school, officially well behind schedule.  Eyes were now trained to look for Kandiyohi County Sheriff squad cars instead of birds. Once Randy Frederickson realized I wasn't lying to him on the phone, the expletives came easy and a coherent plan for him getting down there did not.  Remember, I had his scope, and I had to get my kids.  There wasn't time to meet up to exchange the scope.  It was a mess, but a good mess. Steve Gardner, the 20-year Army vet, was able to act cool under the pressure and hatched a plan to pick up Randy and get down there quickly with Steve's scope.  Once I got the kids from school and coordinated a drop-off with Melissa, I raced back to Lake Lillian with Randy's scope.  I figured it was a moot point now, thinking the guys had the birds.  But they weren't finding them, and Ron Erpelding was also there looking with his scope.  Finally, after nearly three hours of searching, the three of them found the Scoters and added a very long awaited county bird.  For Steve it had the bonus of being a life bird.
Many others came for the Scoters as well and were successful.  I got down there a second time a few days later and was able to enjoy the pair in a more relaxed fashion. Scoters are bulky ducks that really stand out.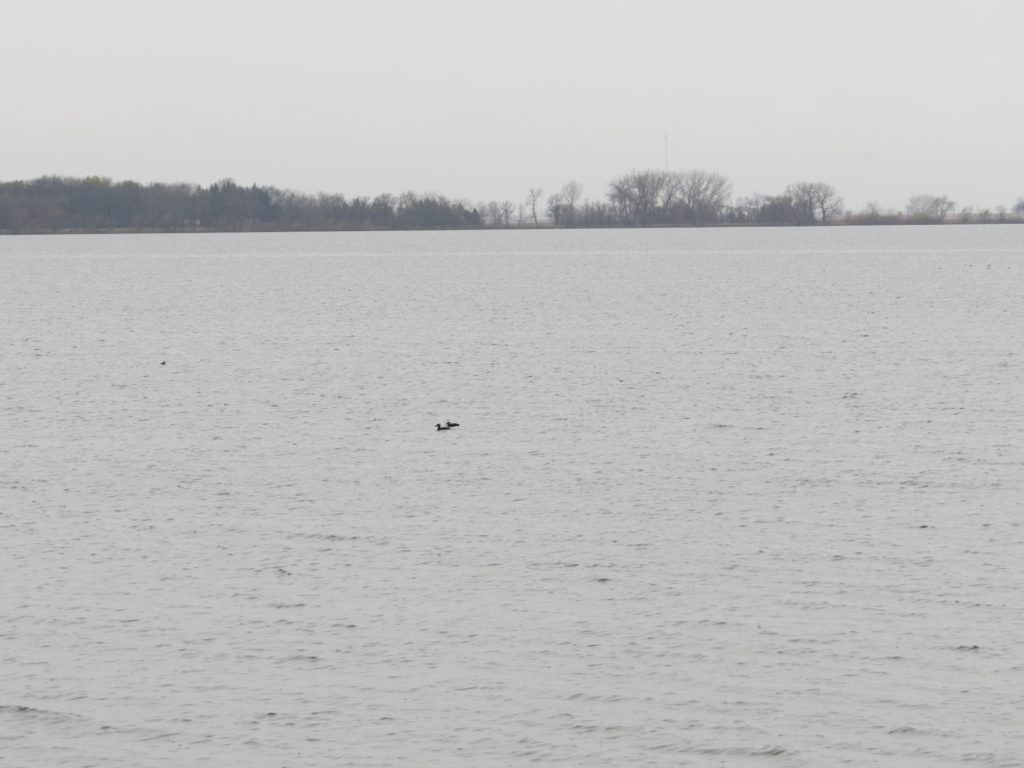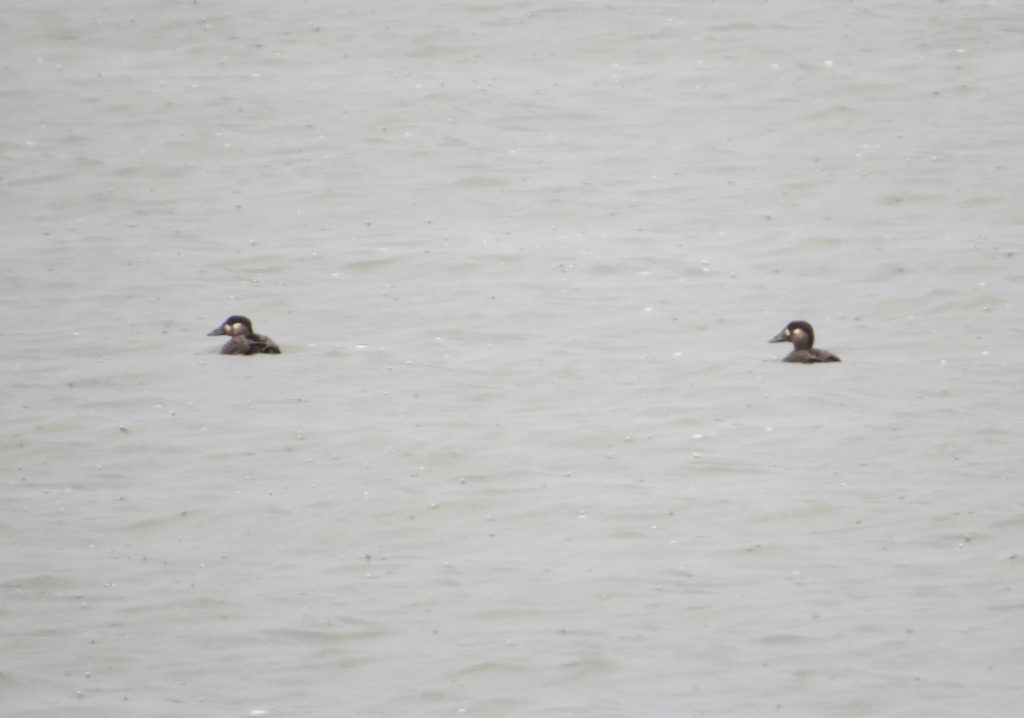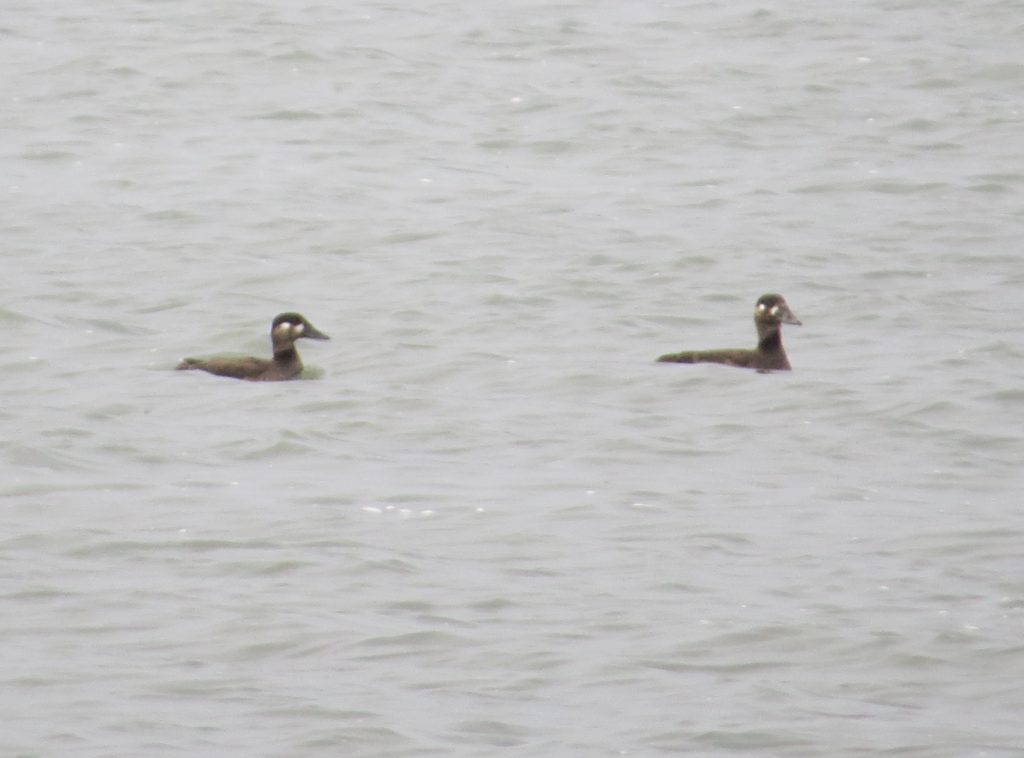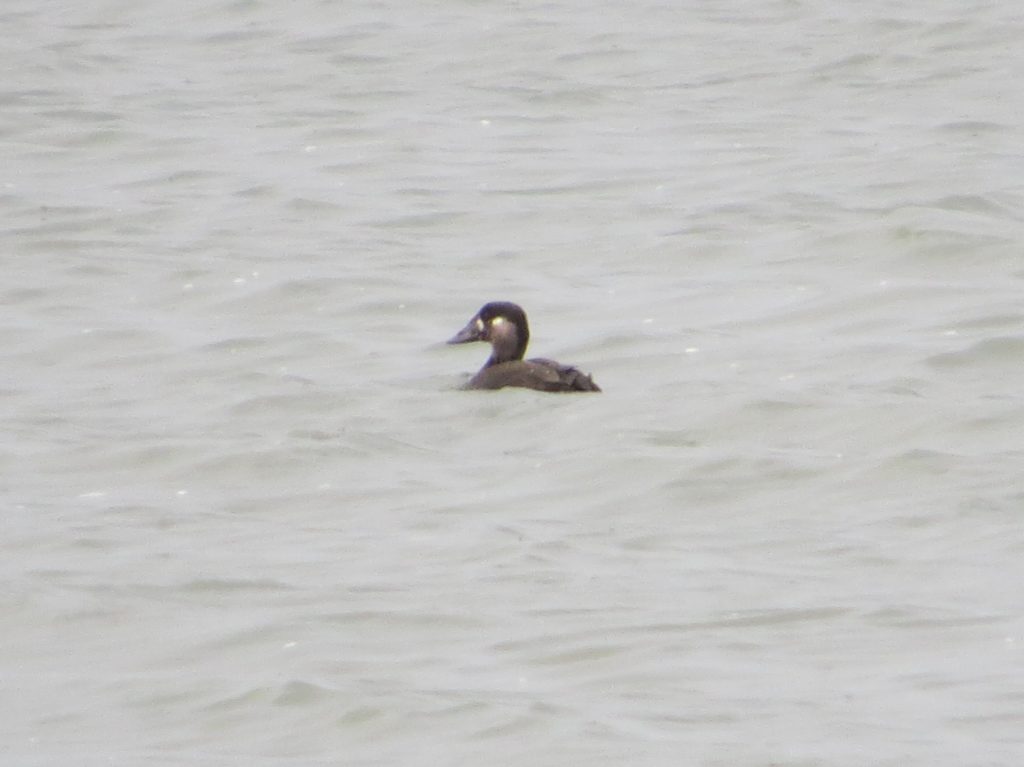 About a month later, Randy found a Surf Scoter on a different part of Lake Lillian.  Whether it is one of these two is anybody's guess, but this bird was much more cooperative hanging out just 50 feet off shore.  In fact, I just saw it this morning–same exact spot.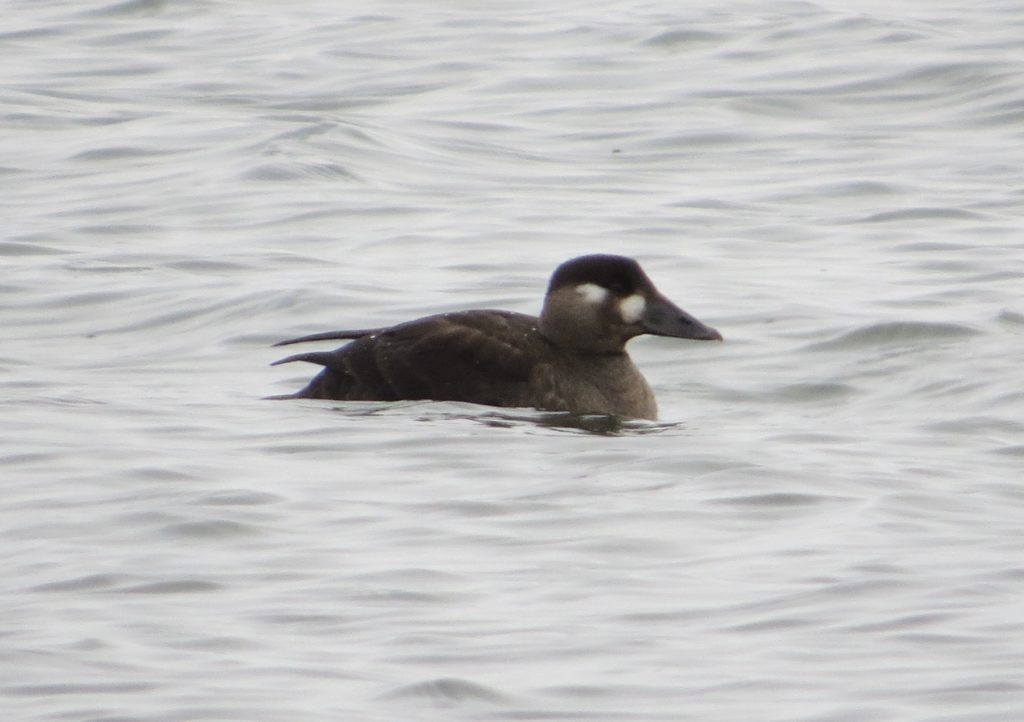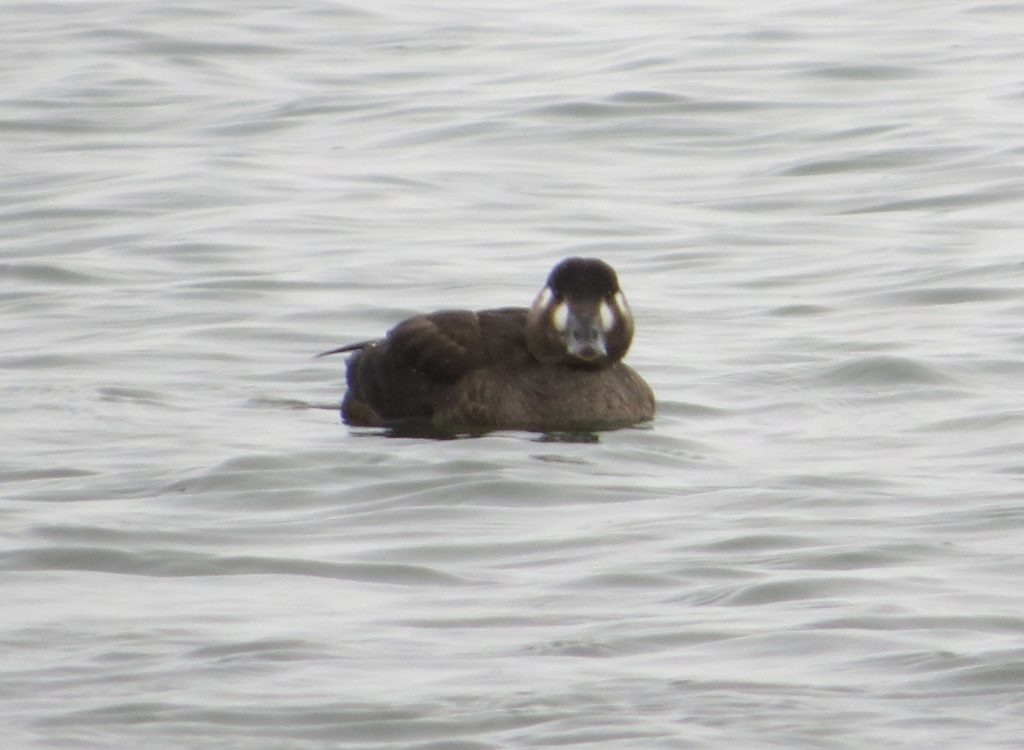 October 24th ended up being a day better than I could have imagined. Rare bird chases for things like the Red Phalarope or Brant are fun, but they are quickly forgotten.  It seems the most memorable chases are the most heart-wrenching misses.  While I have enjoyed and loathed many chases, nothing beats finding your own rarity. And finding a rarity when you've been searching for it all along beats one that is found by serendipity. But enough pontificating. Kandiyohi County has never had a Black Scoter–back to work I go.