With all the gift-buying, childrens' concerts, holiday parties, and over-indulgences of molasses Christmas cookies, there's actually a lot stirring these days.  All of this on top of the normal bustle of the work and home fronts leaves no time for birding.  The 9.5 hours of daylight doesn't help matters either.  But I won't complain because we are about to turn the solstice corner, and Santa brought me an early Christmas present. You may know Santa as old St. Nick, but I call him Mike McNab.  Today after work Mike found me another Snowy Owl just a few miles north of school and promptly called me.  I was still at work and in a hurry as usual, but there's always time to see a SNOW.
Good old St. Mike – he brought me my lifer this time last year, and he has found five Meeker County Snowies in the past year.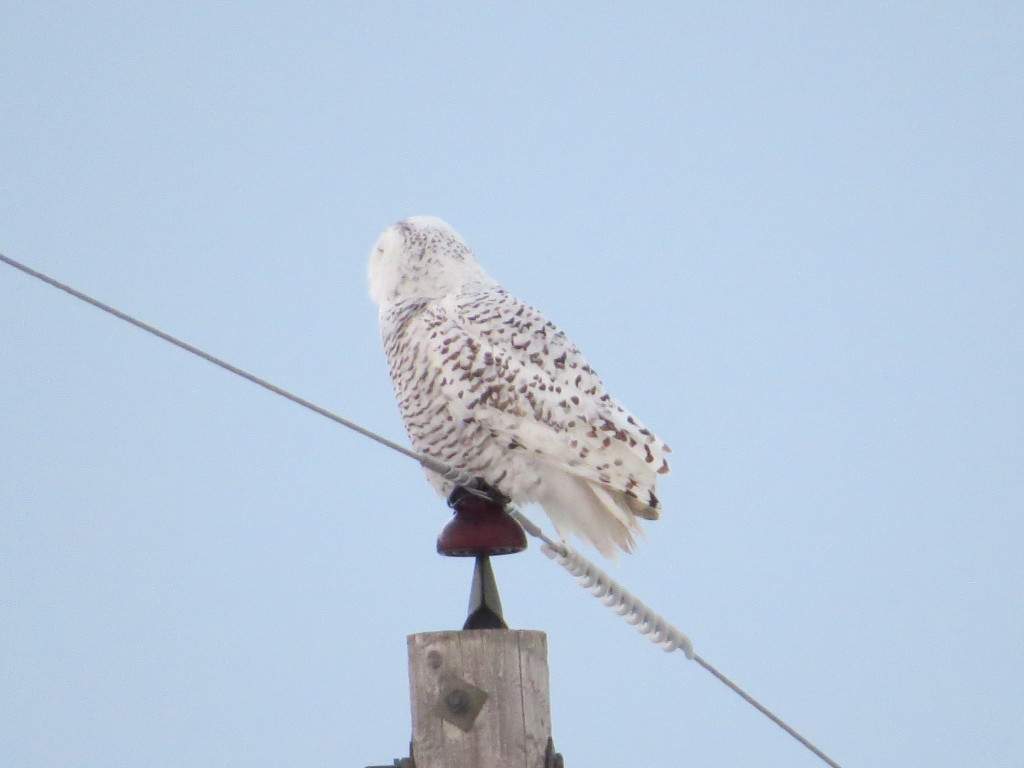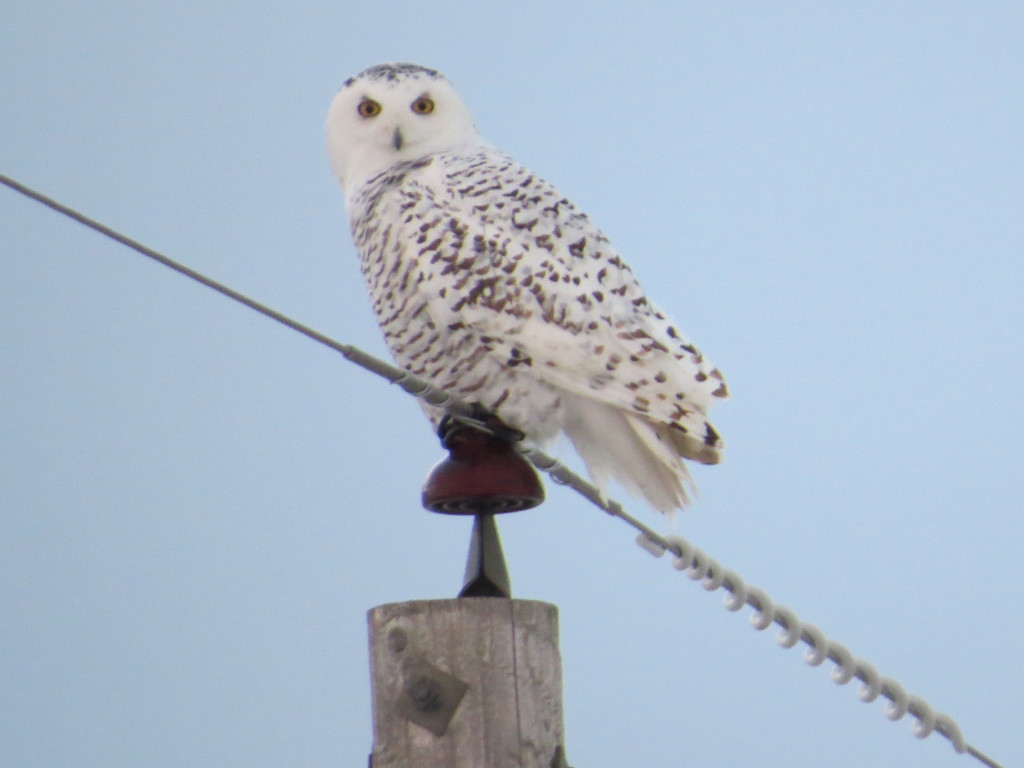 Despite a couple sightings this winter, Meeker has not yet proved to be the hotbed of Snowy activity like it was last year.  With over 100 Snowies being reported in the state so far, this year is shaping up to be as good or better than last year.  Other areas like Big Lake and Cambridge have stolen the Snowy spotlight this year with multiple owls (and multiple photogs).  Perhaps to the chagrin of local field mice, squirrels and farm cats alike, Meeker County is finally getting its snojo back.  'Tis the season to pile the dust and miles on the vehicle and watch the pole tops!