It's that time of the birding year when we are picking off targets one-by-one in a more focused approach.  One life bird that we knew we could get but just haven't yet is the Purple Martin.  I knew Randy had quite an elaborate Purple Martin house in his yard, so I asked him when we could stop by to check this bird off our list.  He told me anytime would work, but he said we should also check the Purple Martin house he had at the Willmar Pet Hospital because there are a lot more birds at that one.
Finding the Willmar Pet Hospital was more of a challenge than finding the Purple Martin. Once we found our destination, we immediately saw a male right outside one of the cavities of the house.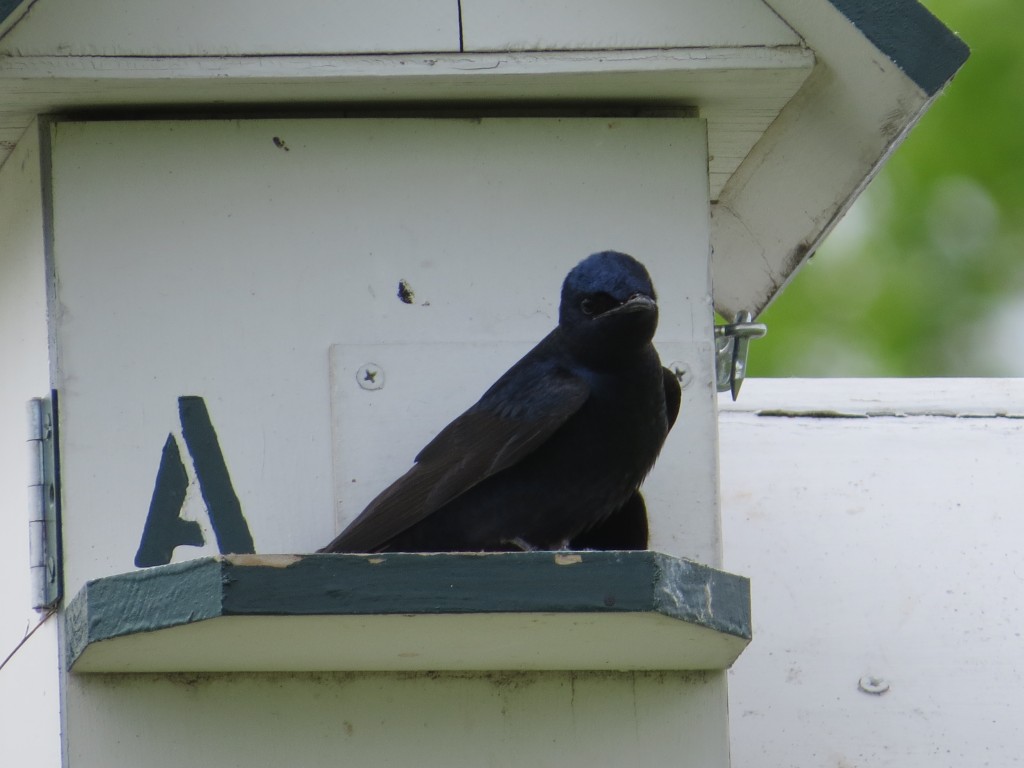 Randy is very scientific and keeps records of nesting activity, hence the labeled cavities. He reports his records to the Purple Martin Conservation Association. Apparently Purple Martins are on the decline and need these houses to thrive.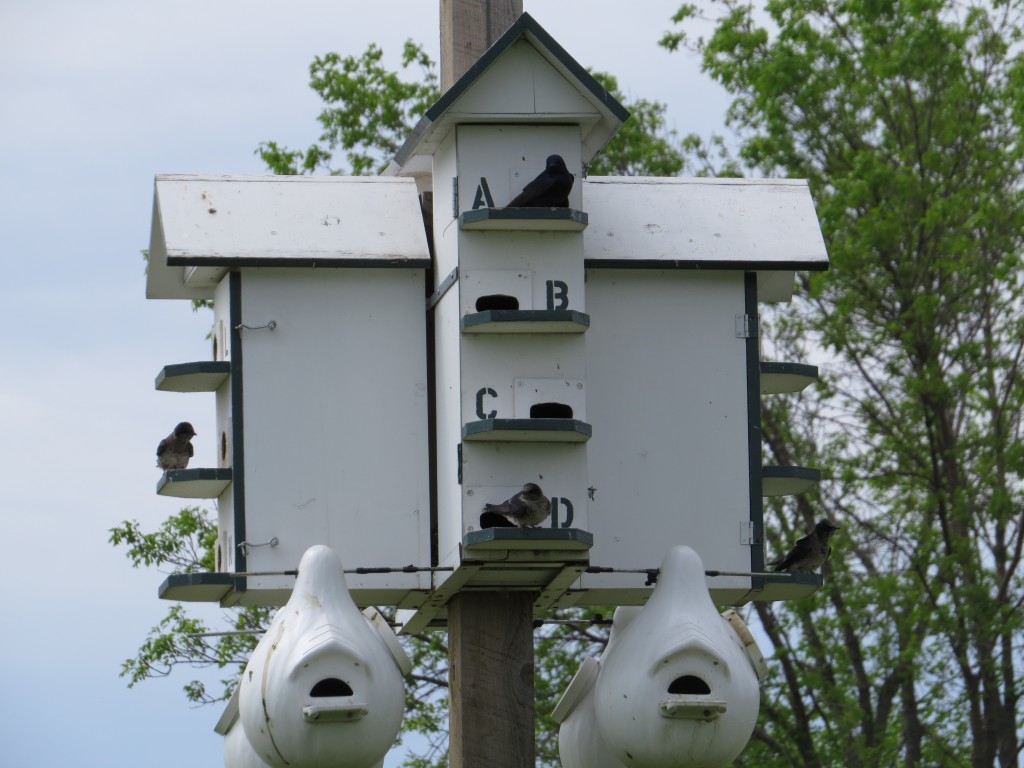 It was fun to watch these birds fly out and back in, calling the whole time.  This pair was nice enough to pose for me.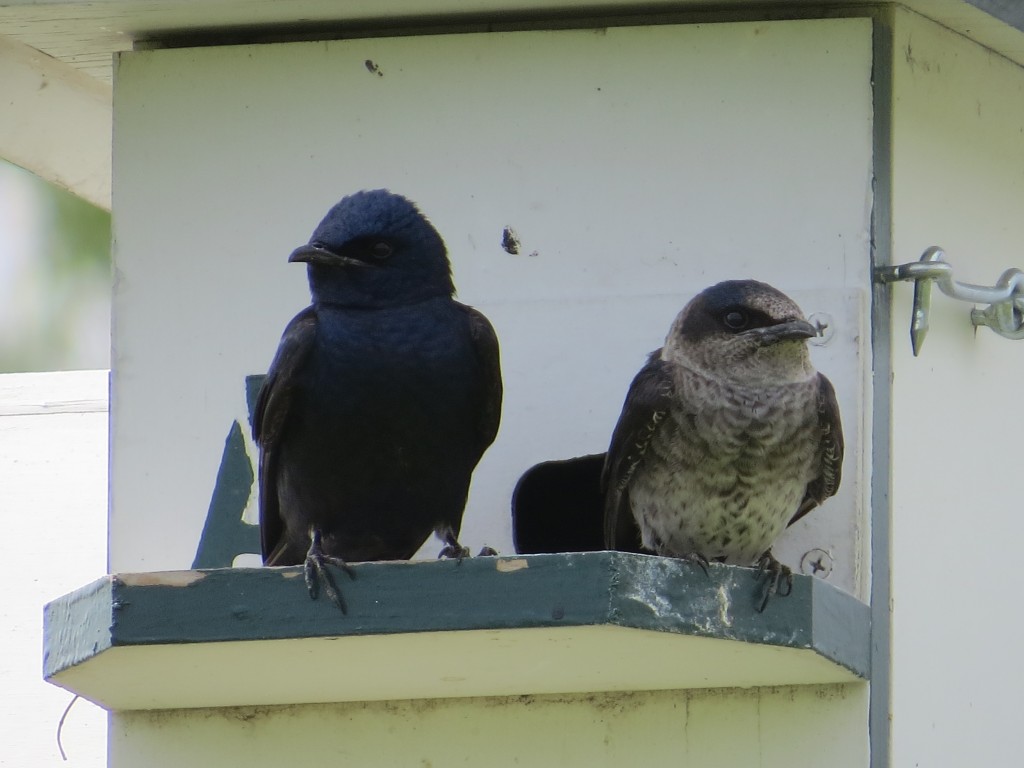 Evan still wanted to see Randy's Purple Martins in his yard even though we already got this life bird.  We had plenty of time, so I said we could do that.  As we pulled up, Randy was out in his driveway, so we visited a bit about birds.  He saw the kiddos in the back and said that he thought he was due for a nest check on the Purple Martin house.  How could we say no to that?
Randy has these houses on a winch, so he is able to lower them down the pole to check them, clean them, and rid them of pesky sparrows and starlings.  Pretty clever!  He does it right.  Most of the cavities had nesting activity but no eggs.  One cavity, however, had a nice clutch.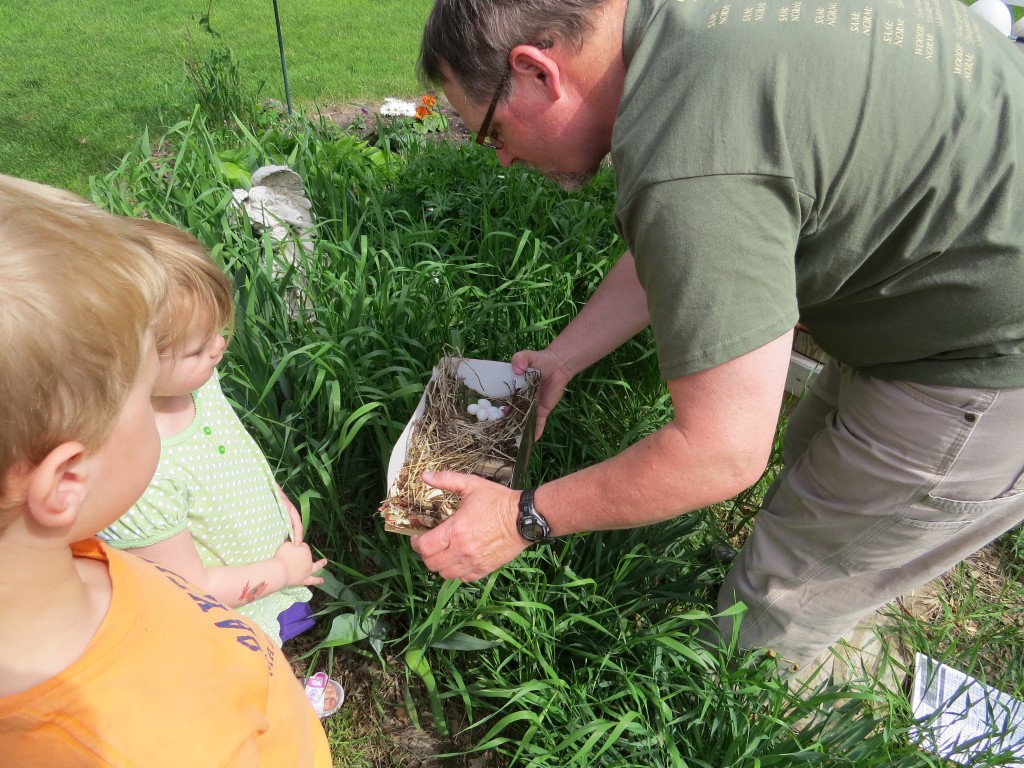 After Randy was done recording the nesting activity for each cavity, he let us poke around his wooded lot.  We came across his Wood Duck houses, so he decided to check up on these birds as well.  After seeing that one had a hen sitting inside, he let each kid take a peek.  This hen was sitting tight.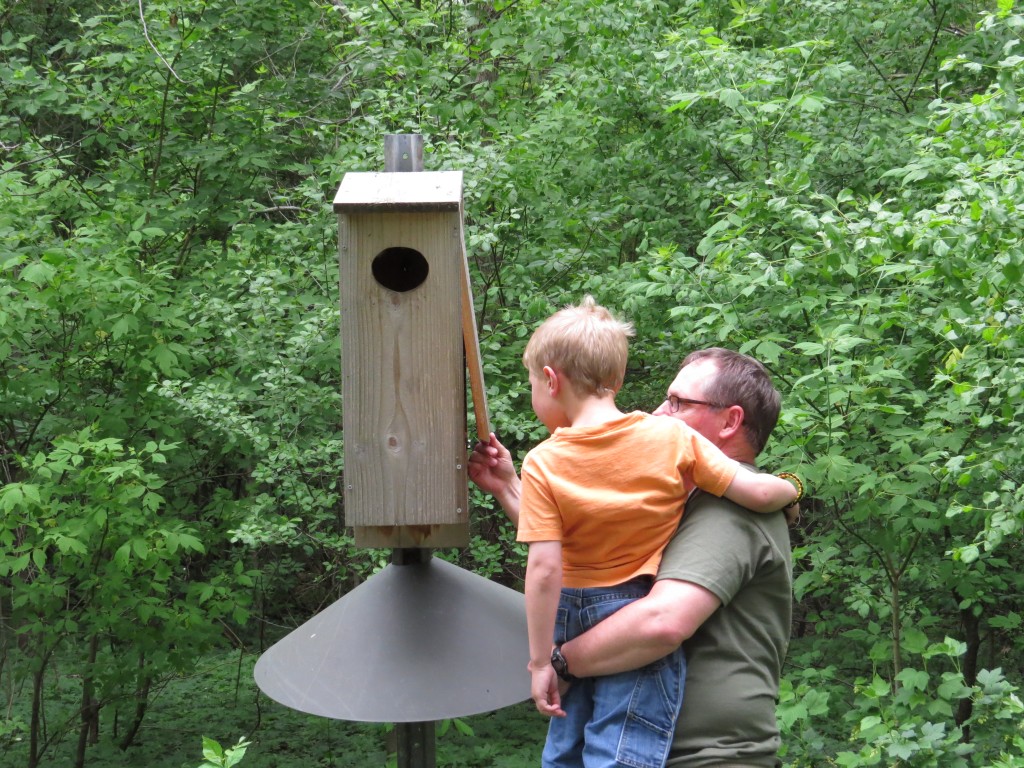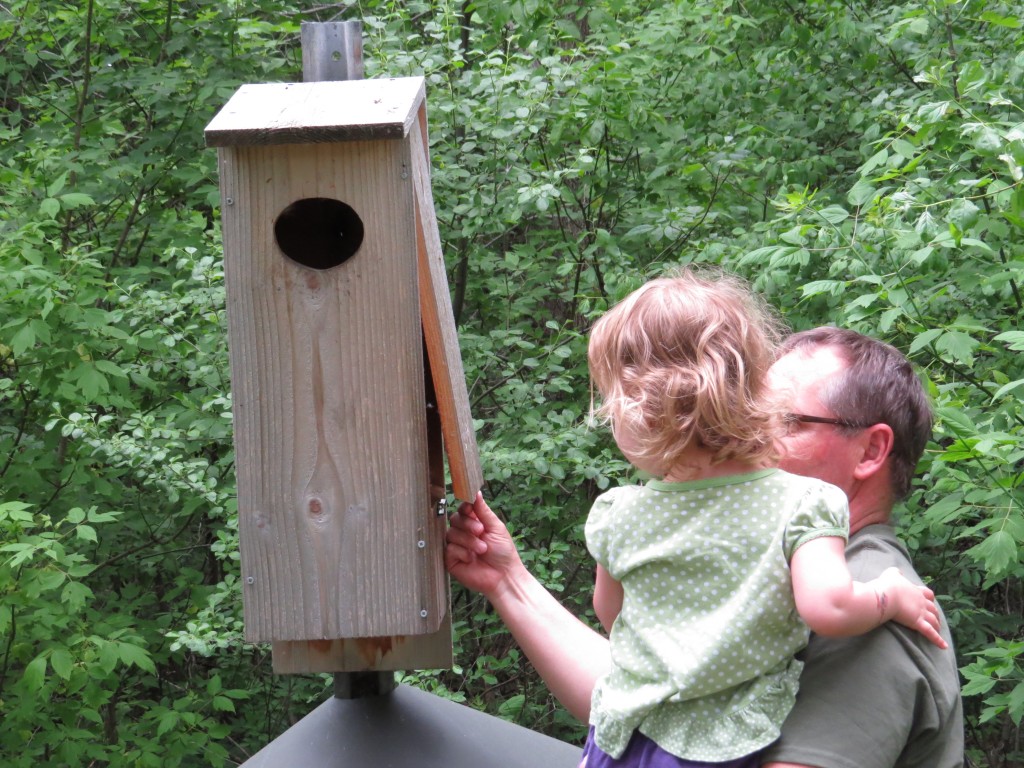 We checked another Wood Duck house that was also occupied.  This time I got to peek in with my camera.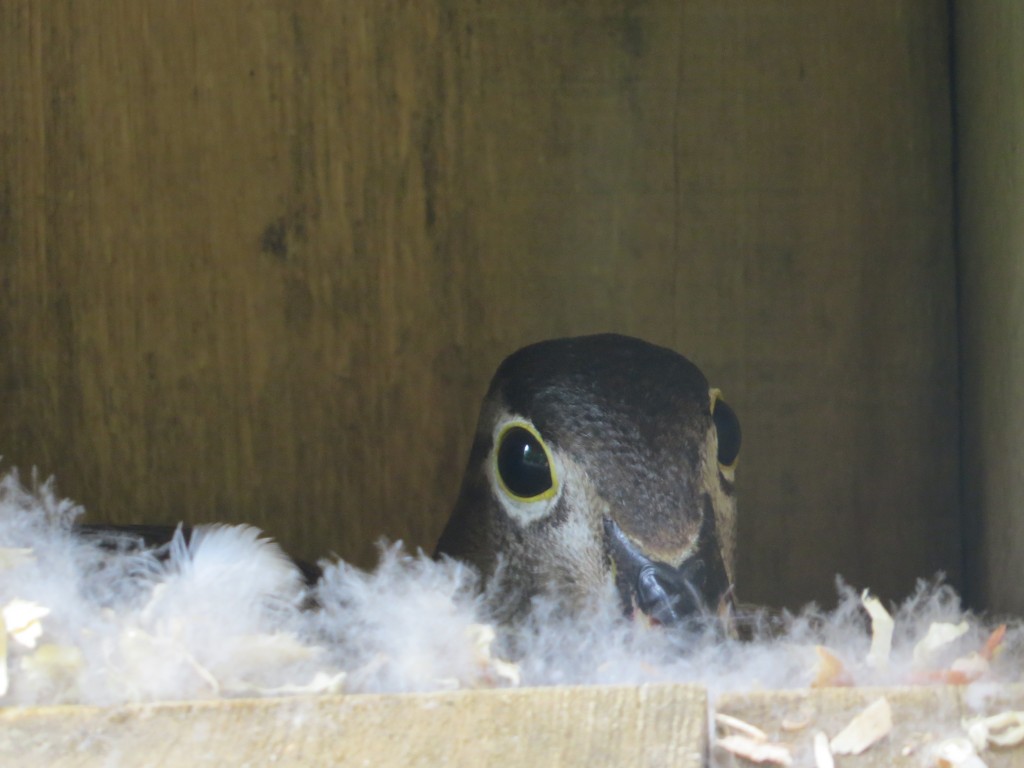 A little bit later we looked at the first bird again – whoops!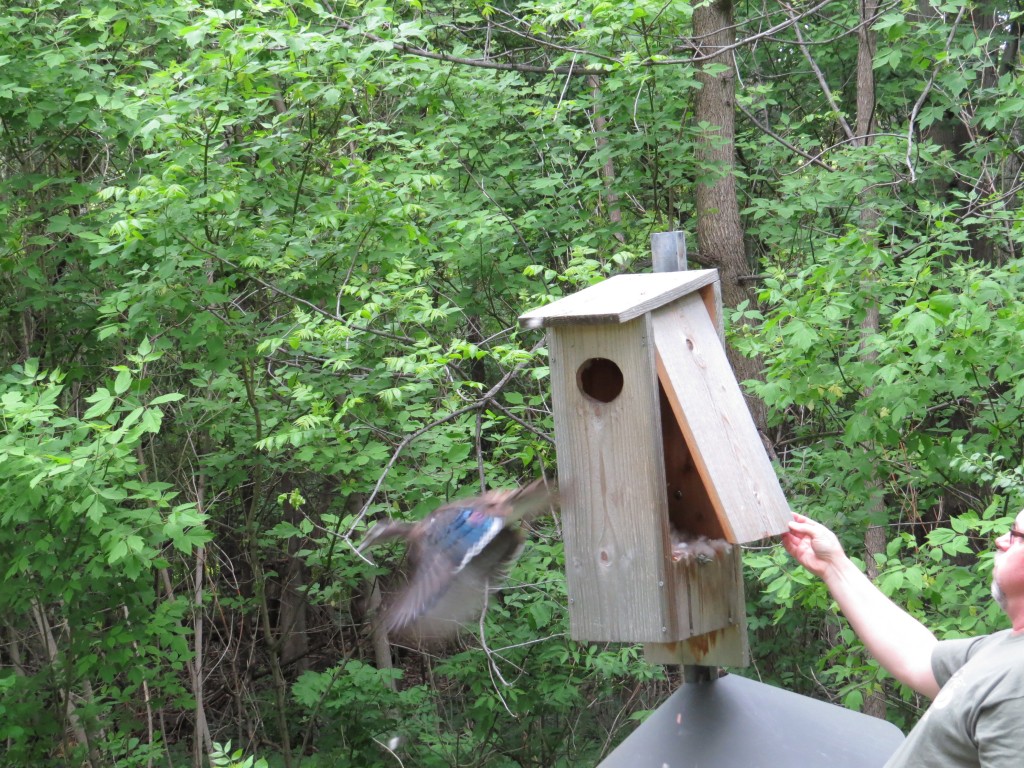 Randy took advantage of the hen's absence to show the kids an egg and let them feel its warmth.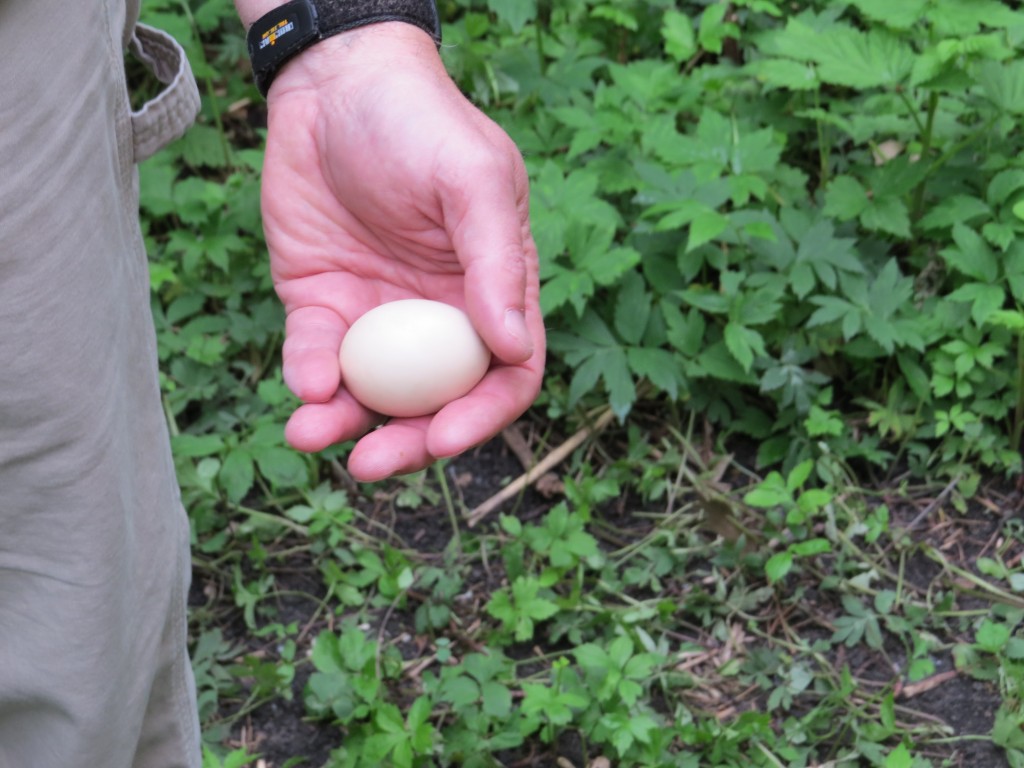 Getting another life bird today was a treat, but this was a pretty special science lesson these kids got on nesting birds.