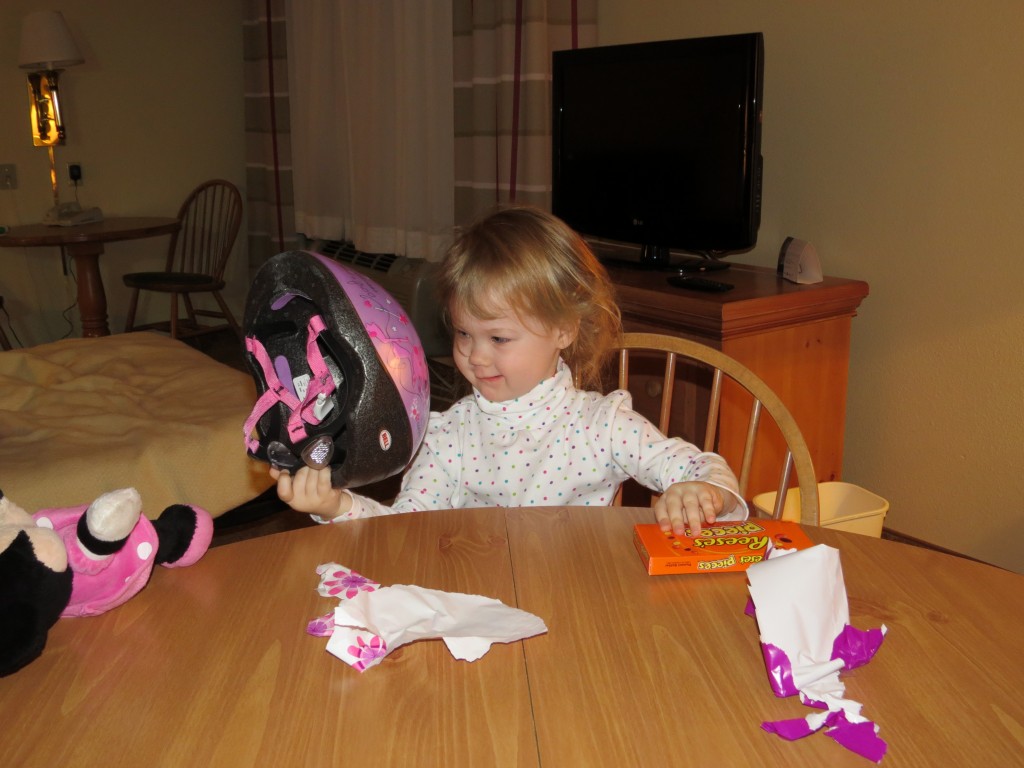 After another round in the pool Sunday night, we woke up on Monday morning to celebrate Marin's 3rd birthday.  It was presents, breakfast, and then – more swimming.  (I can still smell the chlorine on my skin). In case you are curious, the bike to go with that helmet was waiting in her bedroom when we got home.  The plan for the day was to get packed up and head over to Sammy's Pizza in Cloquet to meet my parents who were delivering our two labs to us after watching them all weekend.
Packing up went well and left us with about an hour to spare before our meeting time with my mom and dad.  So we went down to Canal Park again for one last, quick birding hurrah.  Just Mallards and Common Goldeneyes again.  This time, however, there were nearly a hundred goldeneyes with some coming quite close to us.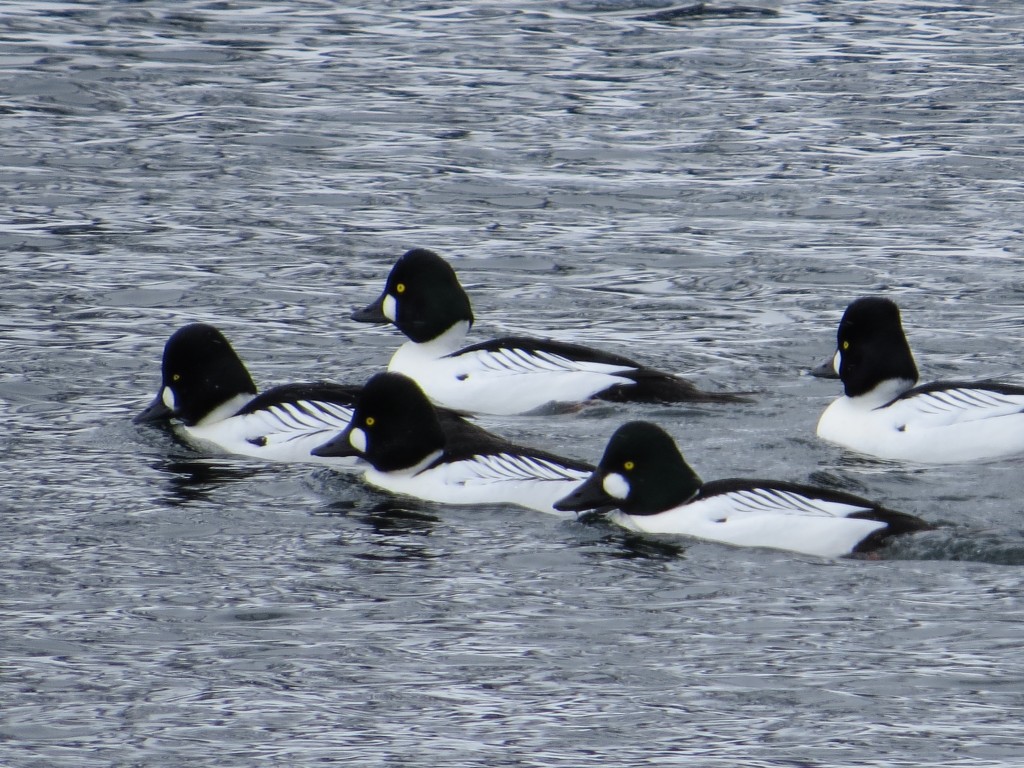 It was so much fun to watch dozens upon dozens of these Common Goldeneyes seemingly appear out of nowhere on this cloudy day as they flew through the lift bridge and landed in the canal.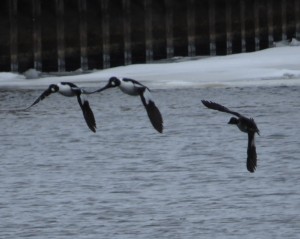 There were lots of Mallards.  This pair was looking for a handout.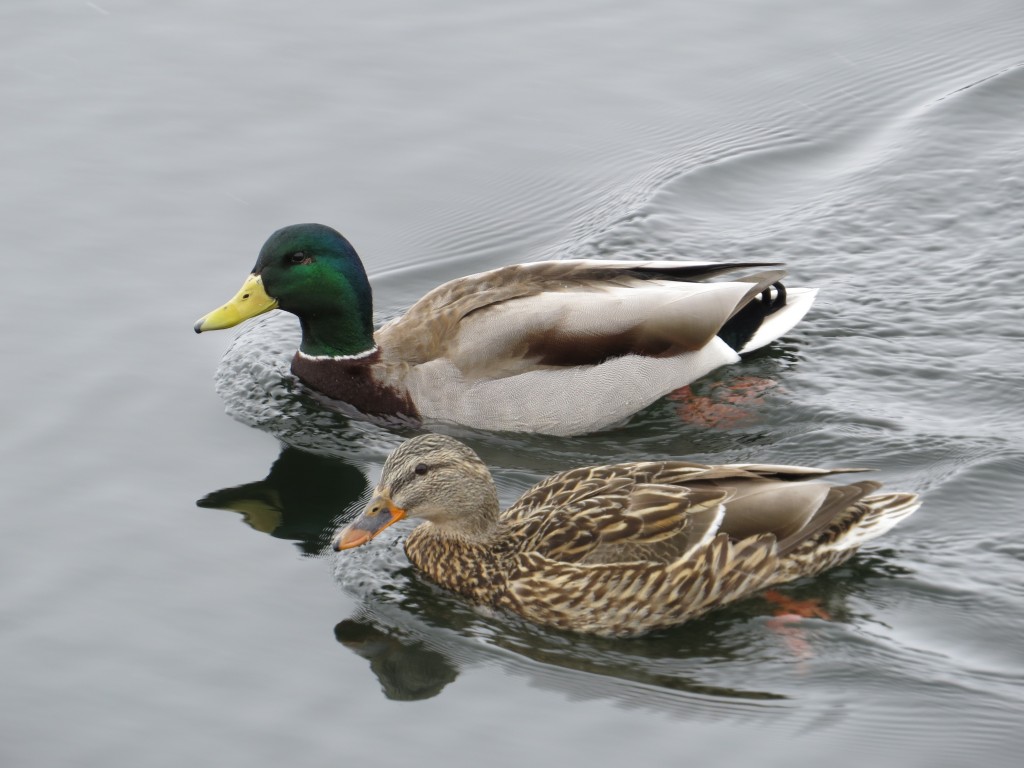 It was now time to go eat at my parents' favorite restaurant and have another little birthday celebration.  With our two kids' birthdays so close together, we seem to have birth month around here.  Parties with grandparents, parties at daycare, treats at school.  It's a perpetual celebration of birth.  I guess that's okay.  It is kind of a big deal.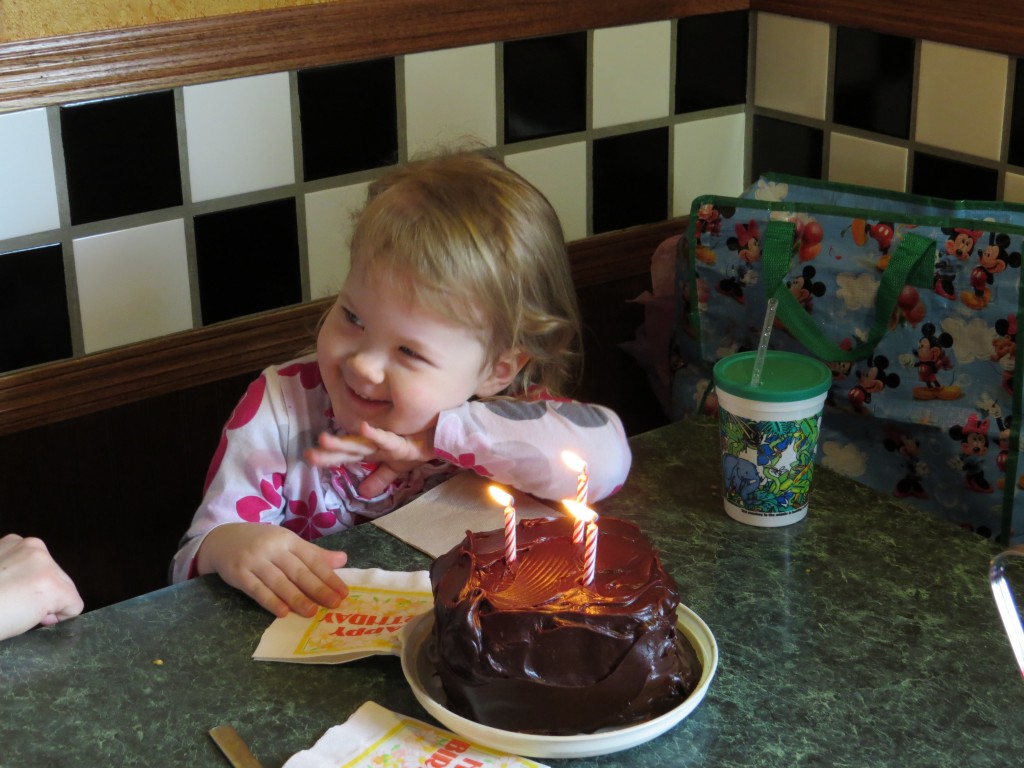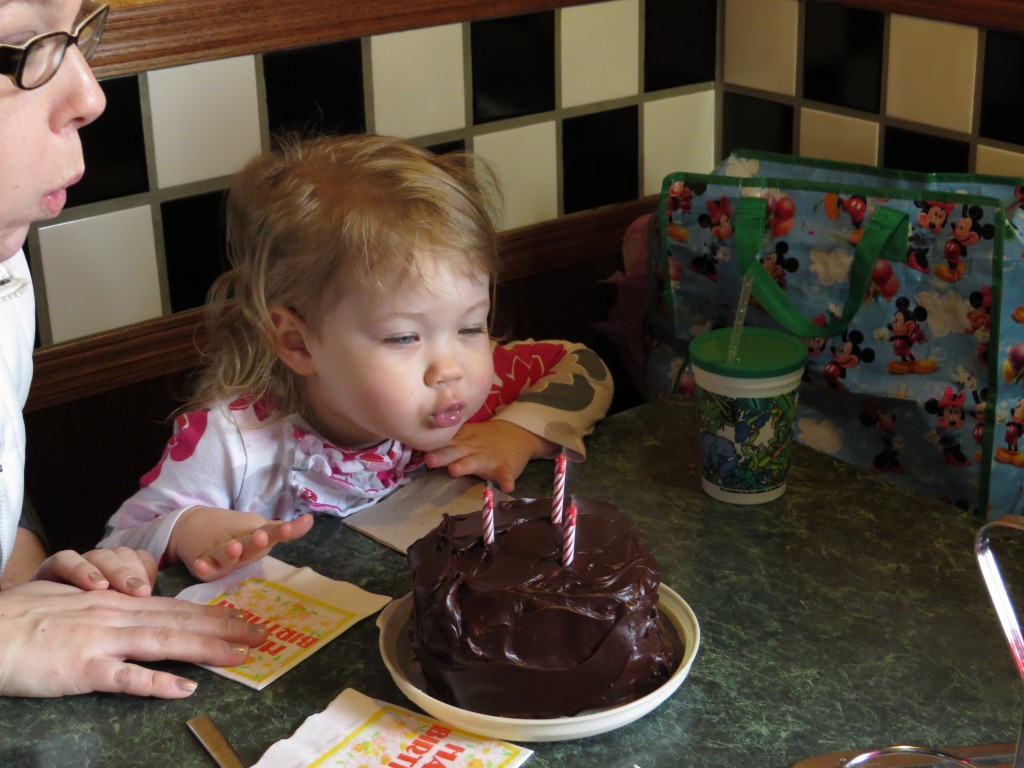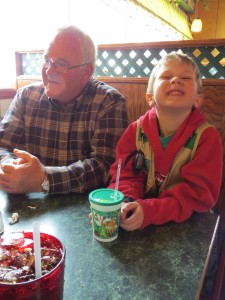 Finally we got back on the road.  It was a fun little trip.  We were skunked on owls, but not lifers, and there was still freeway birding to be done.  First we had to go back to Duluth to get a pillow we forgot.  I didn't mind – it meant more opportunities to see birds.
Just after Hinckley I spied a Northern Shrike – my nemesis bird for photography.  This time I got him, even though he was way out there. I'm still hoping for a better photo.  The Northern Shrike was a life bird for us this winter – I got my lifer in our own front yard.  Since then I have seen a total of six.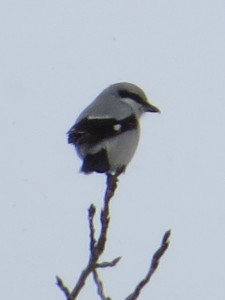 When I looked at this photo, I was nearly convinced I had the Loggerhead Shrike, a species that looks extremely similar.  The Northerns are here only in the winter, and the Loggerheads are here only in the summer.  It was quite unlikely I had a Loggerhead, so I sent the photo off to a bird expert my wife works with, and I also posted it on the MOU Facebook page.  Both sources placed their bets on it being a Northern Shrike, though neither said it was conclusive.  Something neat occurred with this posting to MOU.  A former college roommate of mine that I'd lost touch with saw my posting and reconnected with me via Facebook.  It turns out Malcolm is big into birds and has been for some time. I've said many times that sharing birds with others and connecting with people is what makes this a fun pastime.
The ride home was stop and go.  I saw something on top of a power pole and said, "What's that?"  Melissa replied flatly, "It's a bird."  Just a Red-tailed Hawk.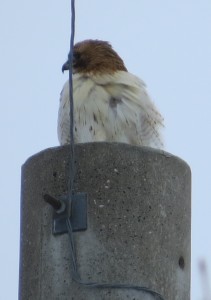 We had another stop and go moment checking out a pair of Red-taileds feeding in a field.  As a new birder I am unsure about my raptors, so I'm always stopping to check.  I'm learning, though, that these Red-tailed Hawks are everywhere.  After this stop I got back on the road only have to brake right away for a Snowy Owl!  Or not.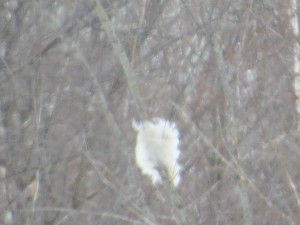 I have no idea what this was, but it wasn't a Snowy.  There were no more stops for birds on the way home – even I was getting sick of it.  The hunt for northern owls would have to be saved for another day, possibly next winter….