The day after our Falls Creek SNA adventure, visiting Arizona friend Tommy DeBardeleben went on an overnight solo trip to Grand Forks, North Dakota where he successfully got his target bird, the Short-eared Owl with Sandy Aubol's help.  Tommy is doing an Owl Big Year where he must see and photograph all 19 Owl species that can be found in the U.S. Short-eared Owl was Tommy's 18th Owl species on the year, leaving him with just the Boreal Owl not yet seen with the better part of the year remaining. Even at one shy, Tommy's quiet pursuit is quite remarkable and unique even in a year when everyone's attention is on the historic Big Year race going on right now in which Olaf Danielson and John Weigel will both likely smash Neil Hayward's record of 749.  Number chasing is nothing new and has lost some of its luster. On the other hand, Tommy's pursuit of quality sightings and focus on completion of a singular group of birds–difficult birds–is a refreshing take on an otherwise banal goal.  You can follow Tommy's Owl Big Year (TOBY) and his Minnesota trip reports on his blog.
Once Tommy got back, there was no rest for him as we geared up for another high octane adventure to Wisconsin.  Two endangered species were on the menu (figuratively speaking of course), but those will have to wait for another post because on our way east we made a stop in the Twin Cities to try to add a very rare Warbler to Tommy's life list.
Our destination was Carver Park Reserve, a sprawling park complex of prairie, woodland, and lake habitats enjoyed by hikers, bikers, campers, and birders alike.  Our target was not the Blue-winged Warbler, though that is a very good bird for the state and one that can be enjoyed in good numbers and with ease from paved biking trails at Carver Park Reserve.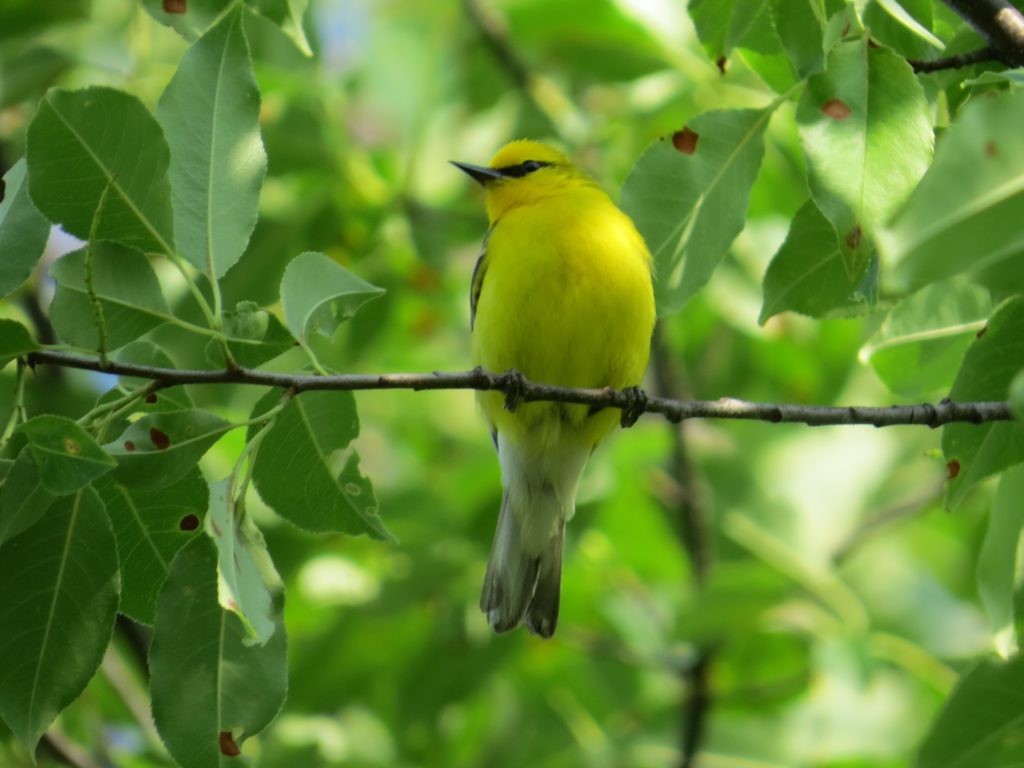 We were serenaded by the bee-buzzzzz of three different males. Nice birds, but still not what we were after.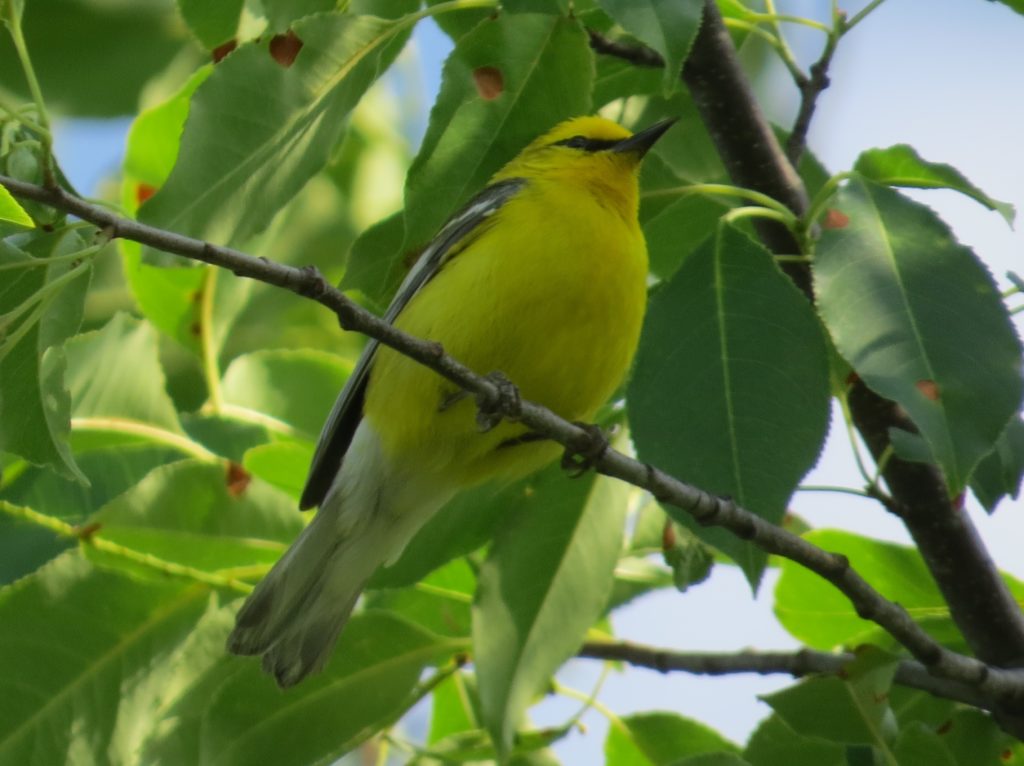 We were after one of the most coveted and beautiful Warblers there is–the Cerulean Warbler.  This is one of my all-time favorite birds.  This individual was only the fourth one I've ever seen; it's one of those birds that makes you feel like you are lifering all over again when you see it, it's that cool.  This bird is so rare, beautiful, and cooperative–no apologies on this photo dump.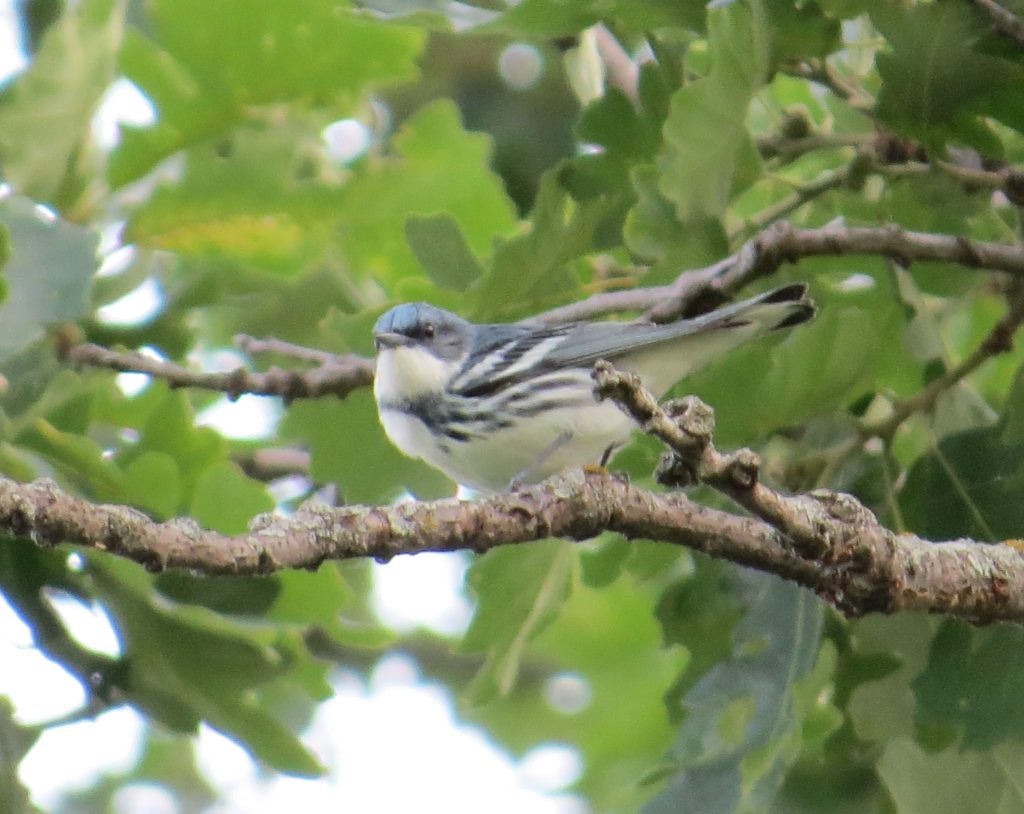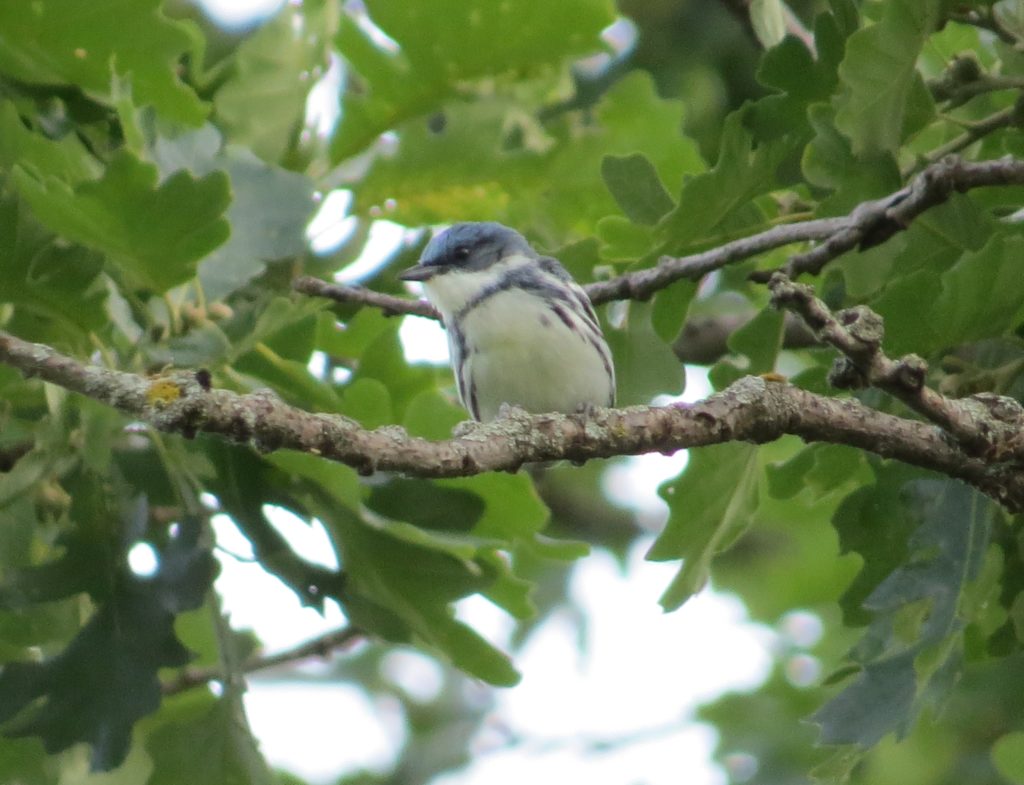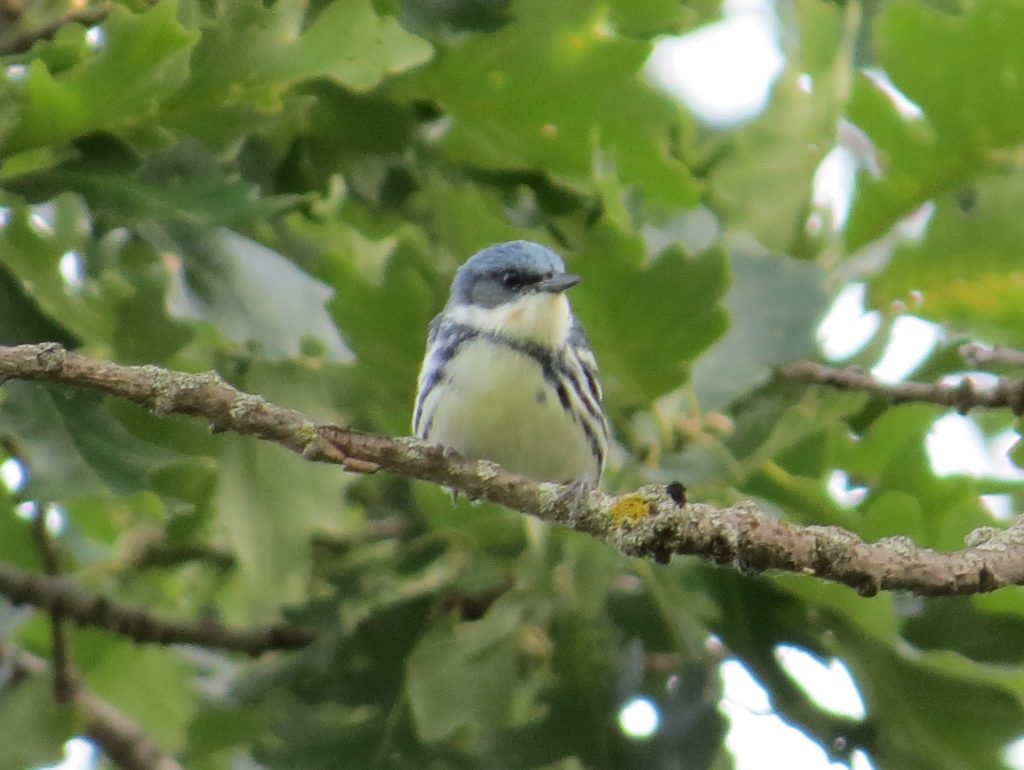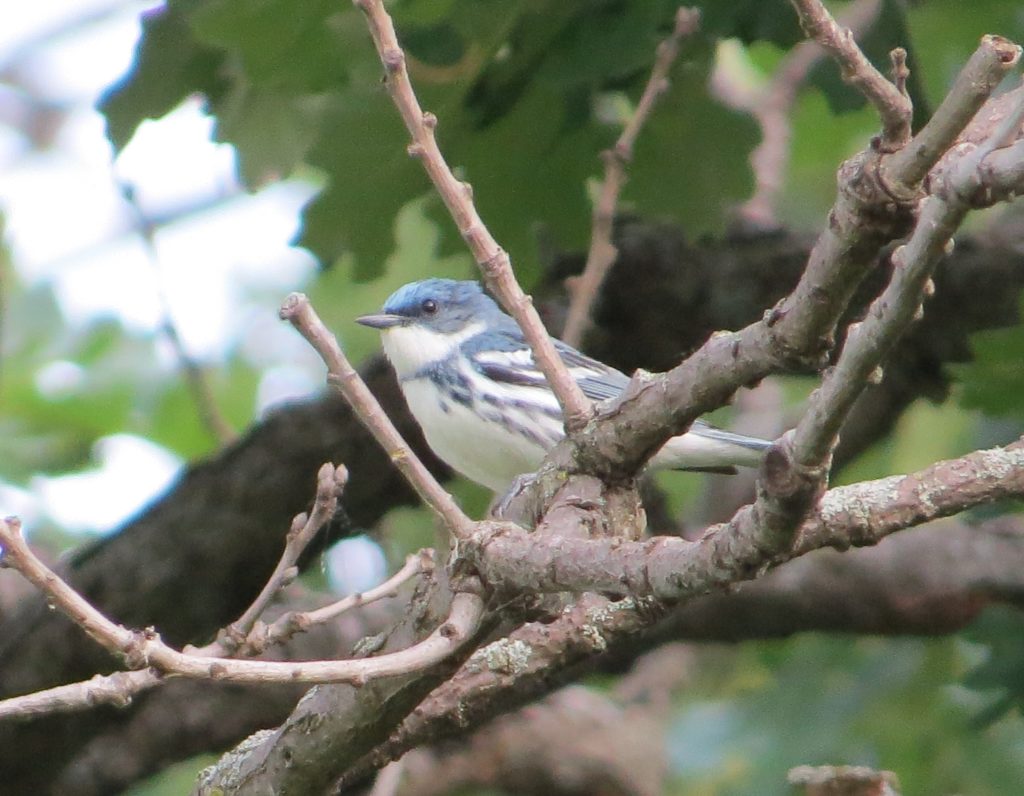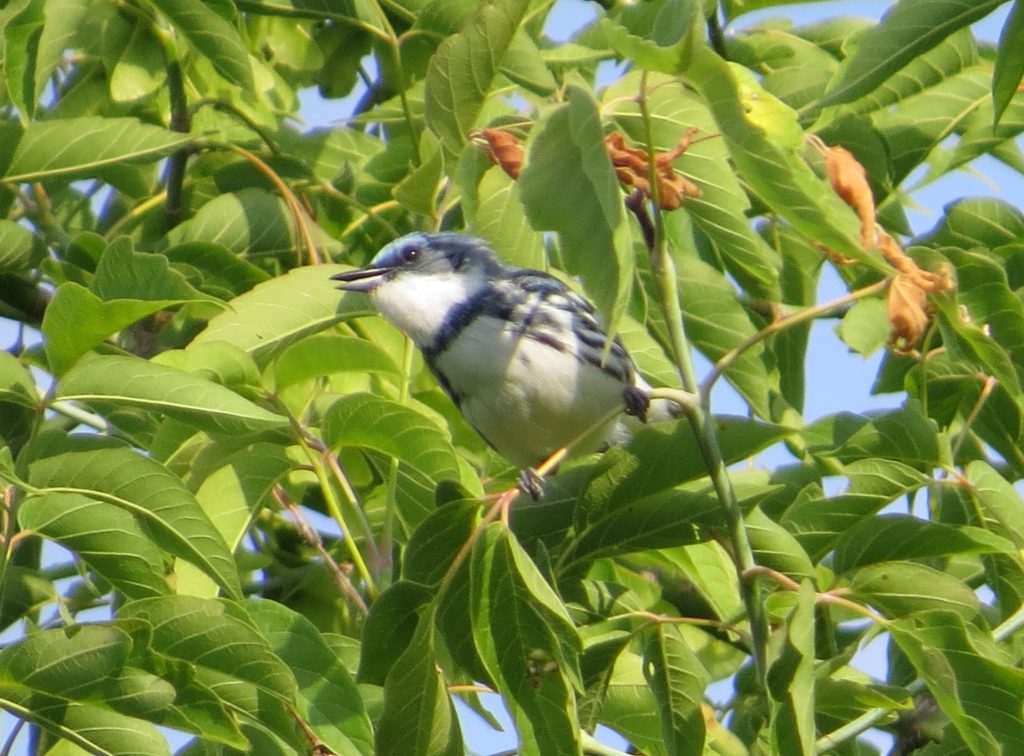 The Cerulean Warbler is in trouble because of habitat loss in its summer home in North America and its winter home in South America.  It prefers mature deciduous woods that offer a relatively open understory.  Much of their historical breeding grounds in the U.S. have been lost to farms, cities, and suburbs.  On their wintering grounds, much of the tropical forest has been converted to farms.  While Ceruleans will use shade-grown coffee plantations, they will not use the more popular and efficient sun-grown coffee plantations.  Seeing one of these birds is always a reminder of how fragile a species can be and how easily we can wipe a species off the map.  It's also a personal reminder that I really should be drinking bird-friendly, shade-grown coffee–it's the least I can do.  Seeing or even hearing a Cerulean is always a special treat.  Seeing one well like this and watching a friend lifer on it is even better.  And observing a Cerulean Warbler perched against a cerulean sky? Priceless.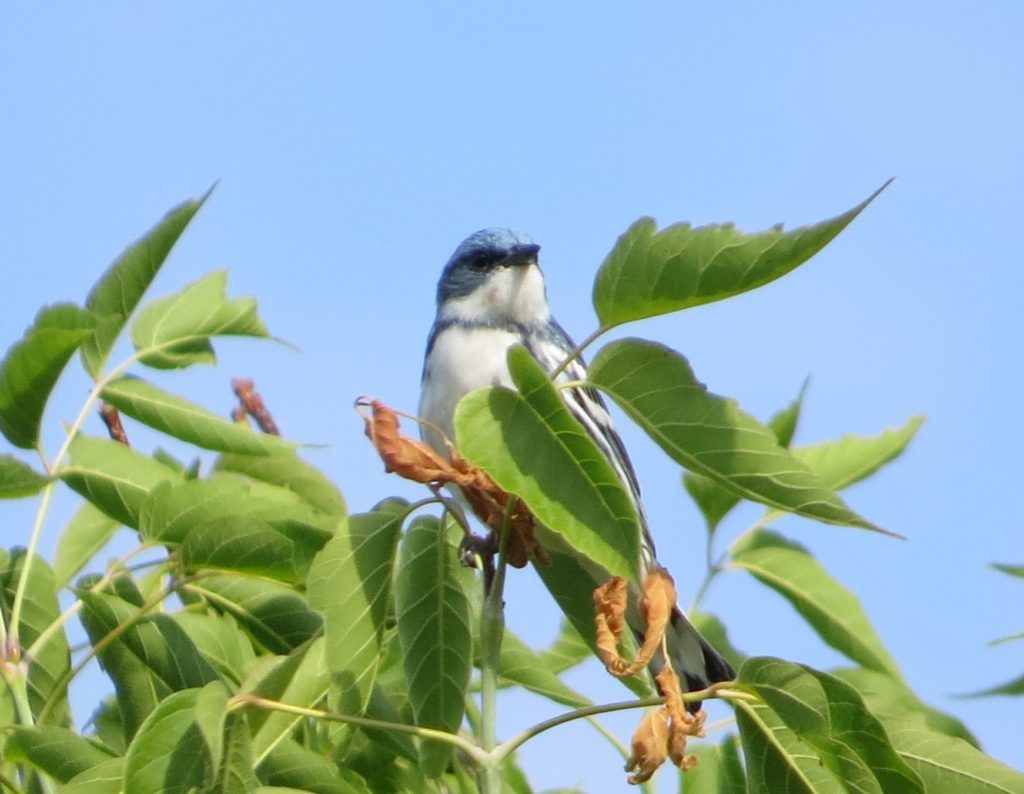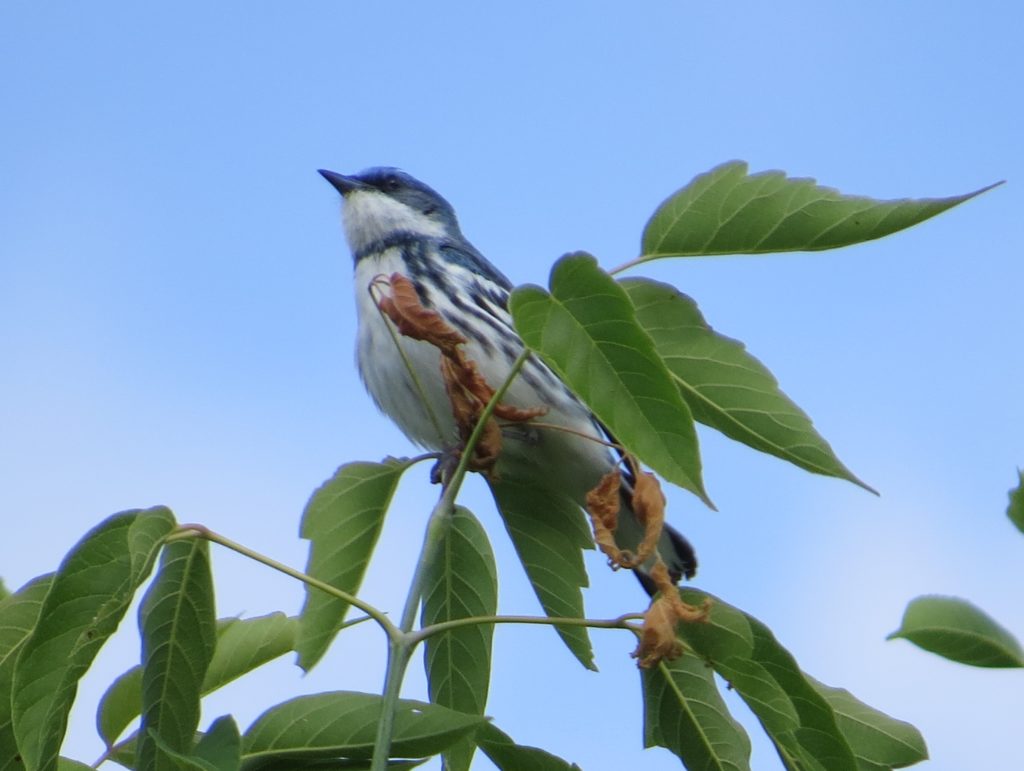 Coming up: a hefty, quick trip to Wisconsin for some unrivaled birds, CEWA notwithstanding.