…are better than a stupid Le Conte's Sparrow in the grass.
It has been my mission this summer to mop up on the embarrassing holes in my life list. The source of this embarrassment lies in the fact that these birds live here and can be found here regularly, as in every single year. Other than the fact that some of these birds are skulkers, I really have no decent excuse for why I have not been a diligent birder in this regard.  While I did manage to take care of business with several of these buggers on Tommy D's latest MN trip and on a failed rarity chase (blog posts to come), I tried to cross another one off the list a couple weeks ago when I was Up North over Memorial Day Weekend.
I was enticed to go after Le Conte's Sparrow when the Warbler Wednesday crew of the Sax-Zim Bog turned up multiple Le Conte's Sparrows in the sedge meadows along Stone Lake Road.  The crushing good looks and photos they posted were reason to hit up the Bog at dawn and preempted a search for Great Grays, a species which has been seen with surprising frequency this summer.
As I made my way to the Bog leaving the house around 5ish, I saw a good-looking blob in the middle of the road near my parents' house. That good-looking blob flew up to a branch with an equally good-looking blob giving me a double dose of Barred Owls.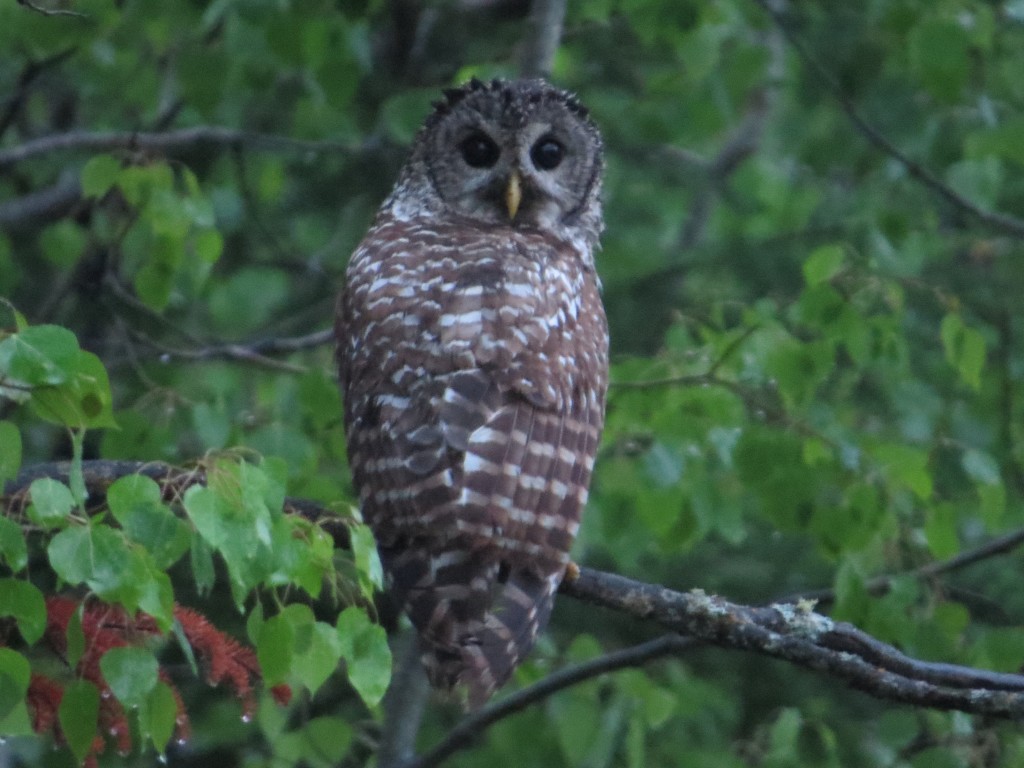 Unfortunately I did not pause long enough to enjoy these Owls as I was in a hurry to get down to the Le Conte's spot.  I wanted to get that out of the way and did not want birding to consume much time since we were visiting family.  So I grabbed a couple quick photos of one of the birds in the dim, drippy forest and moved on.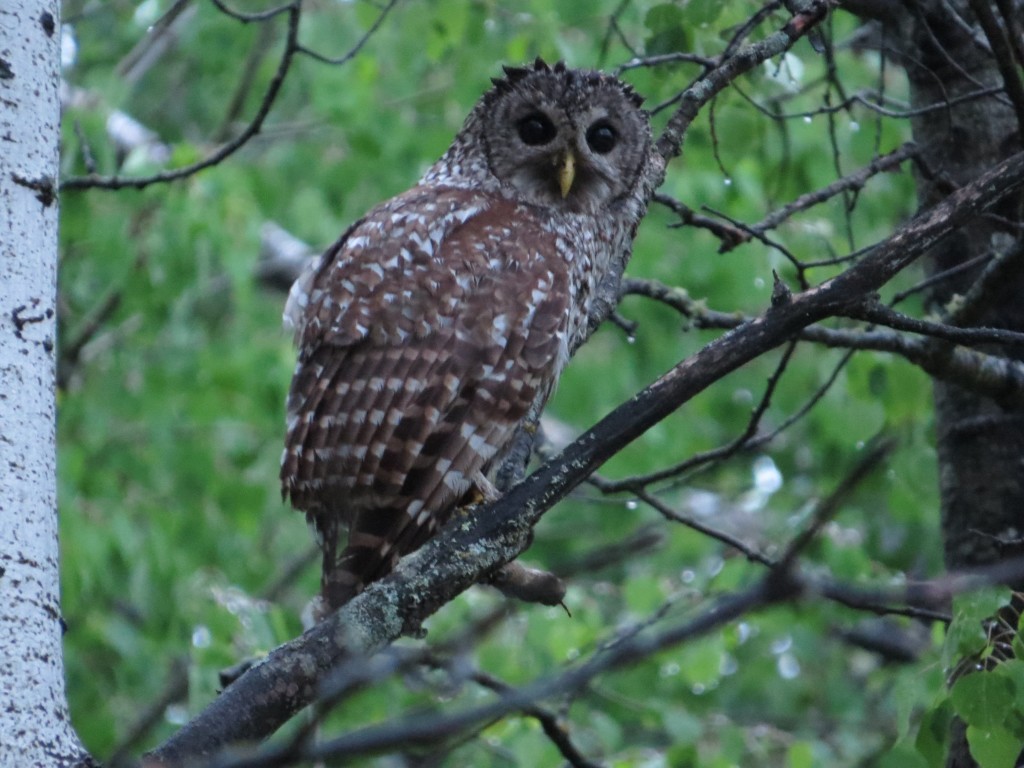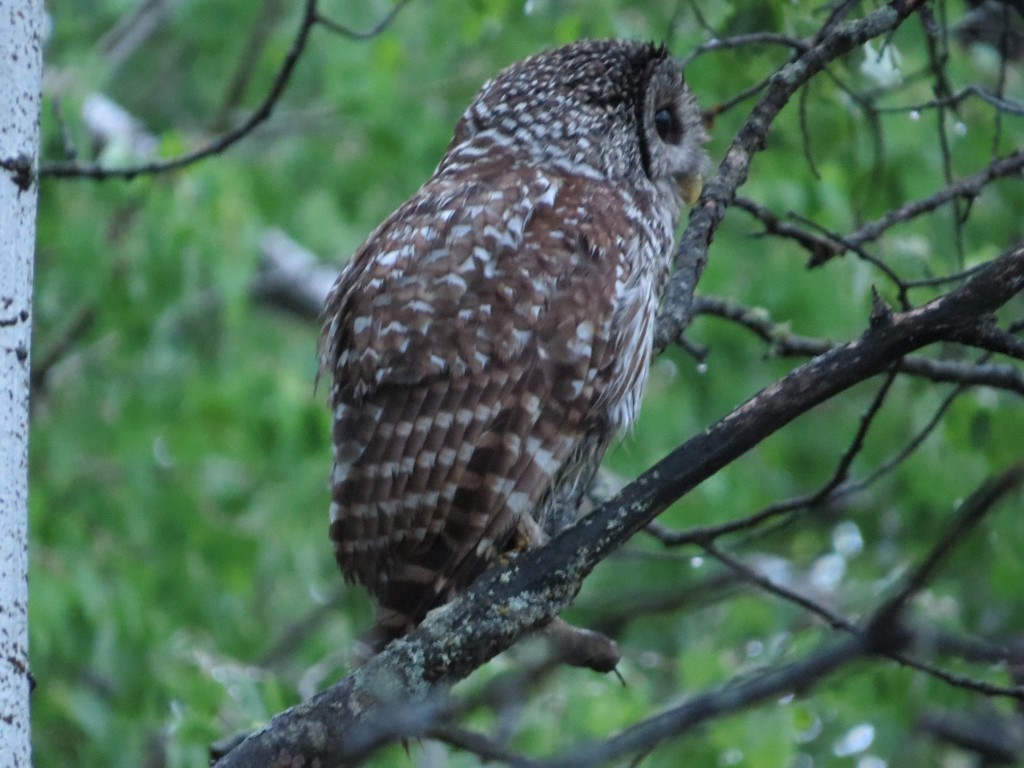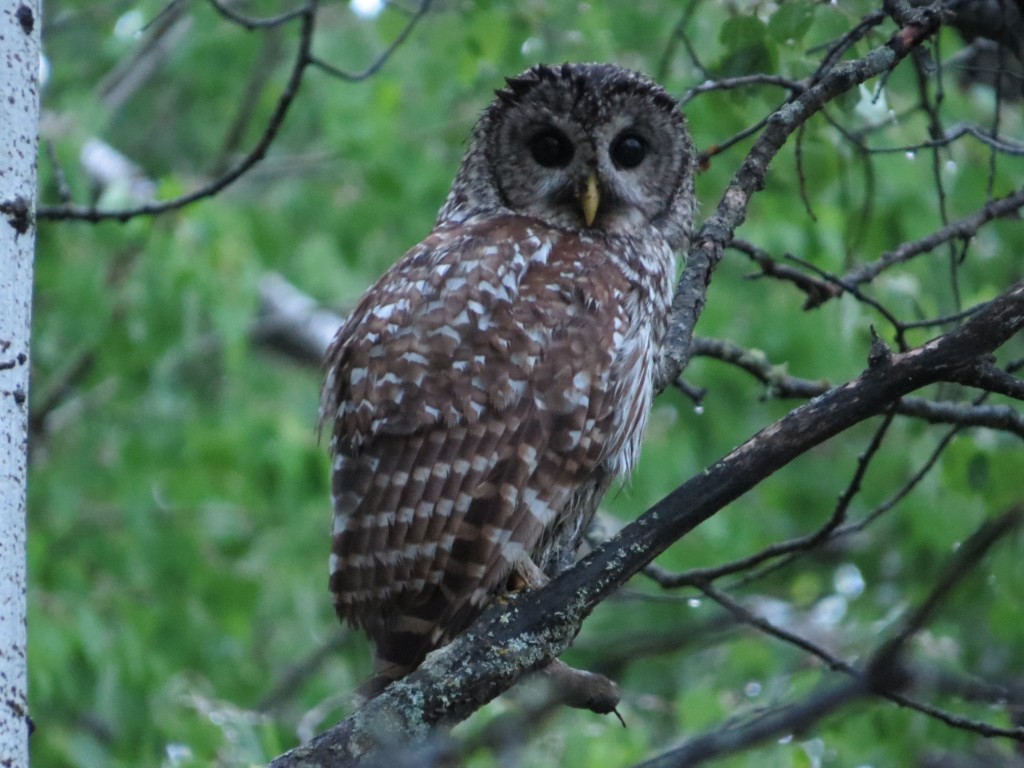 My hustle was all for naught. Despite a diligent Sparrow search where I walked up and down Stone Lake Road, I could not detect the bird.  Not even a Black-billed Cuckoo calling in the distance or an Alder Flycatcher offering me free beer made things better.  I should have hung out with the Barred Owls.  No beer, but they might have cooked for me.