On the day before Christmas Eve I stayed home to watch the kids who started their Christmas break one day before me.  But stay home we didn't.  We went on an epic loop road trip to the eastern border of the state to try for some really cool birds.  For the kids, this was an opportunity to watch more Star Wars in anticipation of finally seeing the new movie over the break.  For me, it was a chance to try for three major birding targets.
The first stop was for a Northern Saw-whet Owl which would have been an epic lifer.  Well, all I saw was the white-washed roost site and a couple of cute kids posing in front of Wisconsin.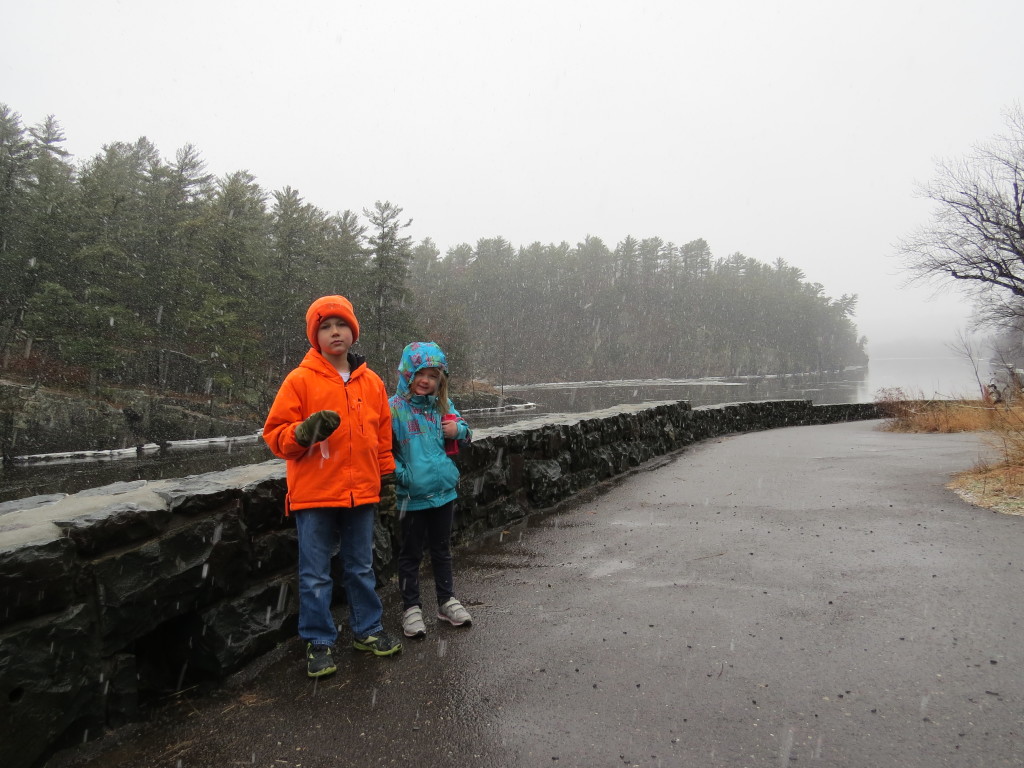 The next stop was for Milt Blomberg's Varied Thrush at Oakland Cemetery in Marine on St. Croix.  It was also a no show.  I did not spend more than a few minutes looking for this bird which would merely be a year bird; there was bigger game at stake.  We needed to get down to Afton State Park in time for the evening show of some Short-eared Owls.  This would be a much hoped-for lifer.  We made it by my target time of 4:00, but barely.  As you can see, the heavy snow in the first picture had transformed the eastern portion of the state into Hoth.  The kids were prepared.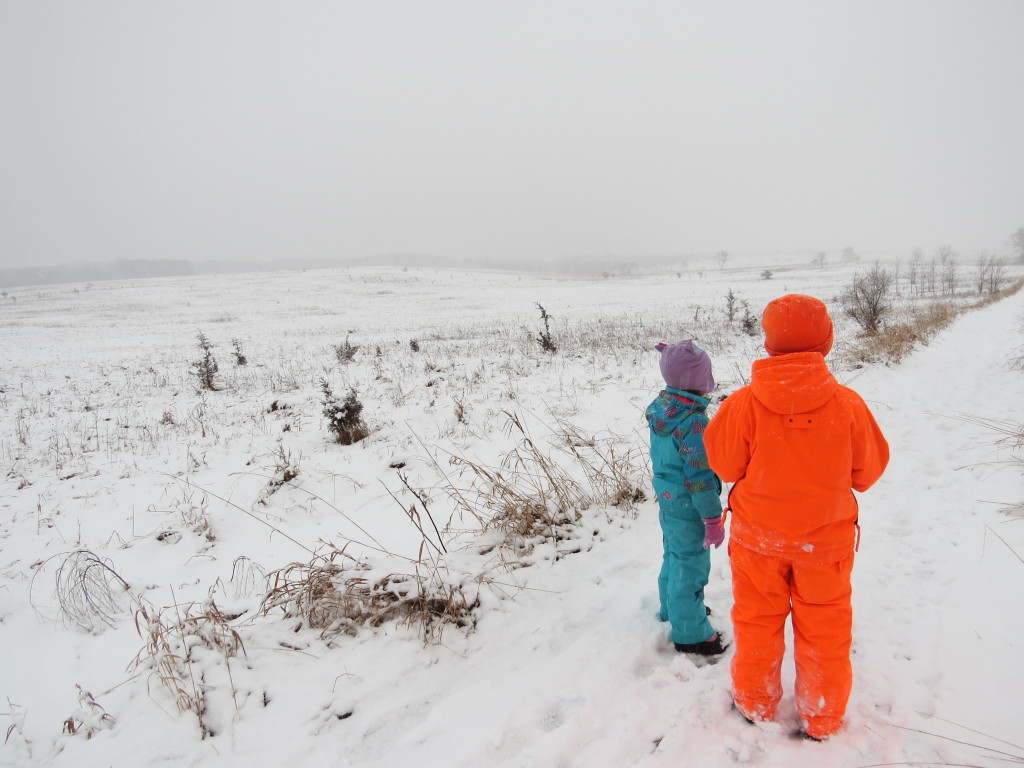 The kids and I walked around the border of this entire prairie area, hoping to spot a Short-eared Owl flying at any moment.  I should say that I was hoping to spot an Owl; they were happy to be out of the car and frolicking in the snow. Despair–for me–was sinking in as it looked like this would be strike three for the day's agenda.  But then on the walk back toward the car, a voice boomed from the other side of the prairie, "Hey! Short-eared Owl!" God? No, it was Pete Nichols, moderator of the MN Birding Facebook Group.  This was his turf, and he had come to check up on the Owls and give us an assist. Thanks, Pete!
Binocular views were great, but the low-light conditions and falling snow made photography impossible.  I am a birder before a photographer, so finally seeing Short-eared Owls in action in a snowstorm was awesome.  At one point I had two in my binocular vision.  Some day I am sure I will see a lovely bird perched in good light, but for now this was a pretty good place holder.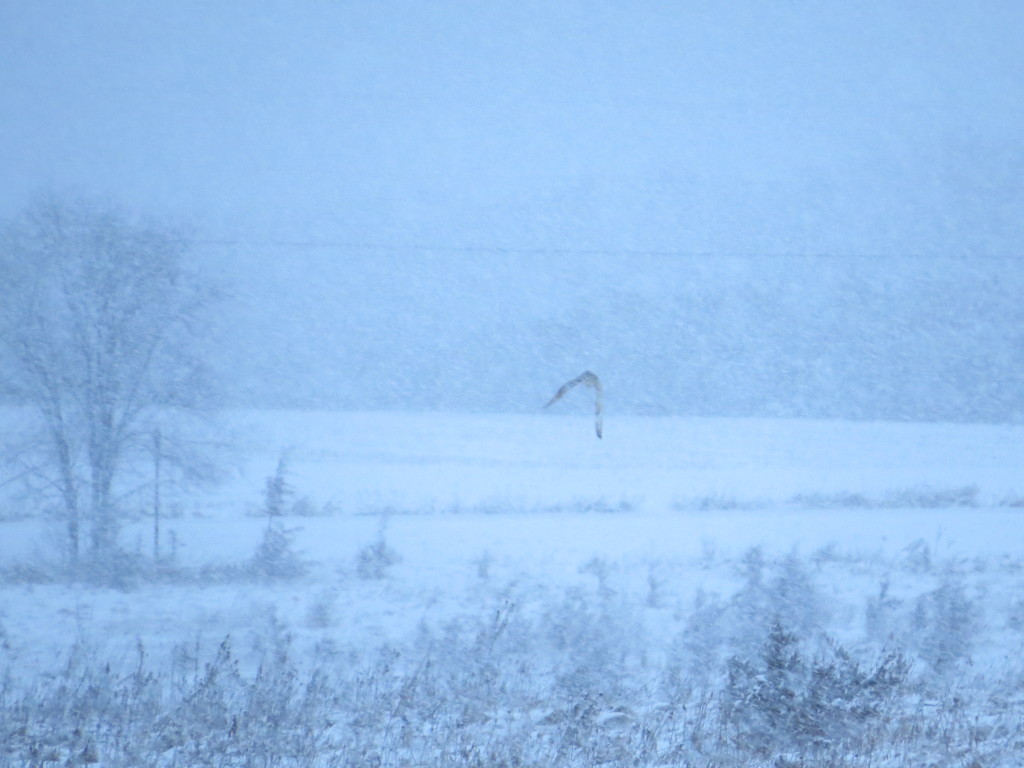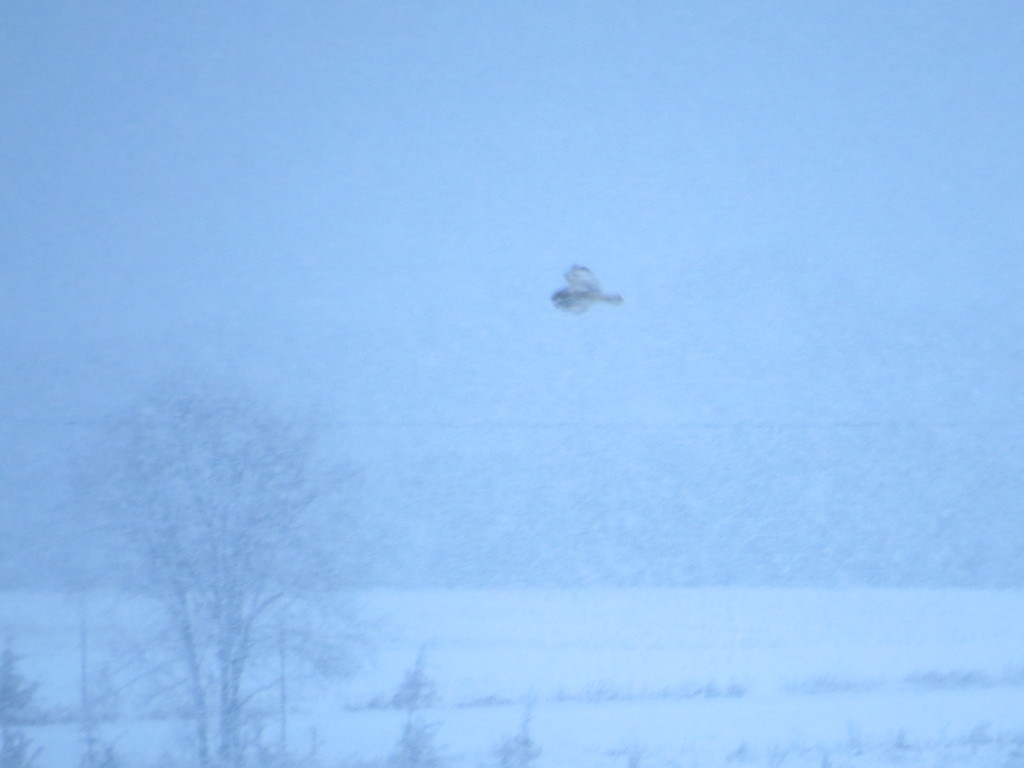 1 for 3 isn't bad especially when that one is an Owl lifer.  More important, though, was that I had a good day out of the house with the kids seeing a beautiful part of the state and exploring some great state parks together.  The lack of birds may have even been a good thing as it forced me to pay more attention to the kids, to photograph them.  After all, the Owls aren't changing and will always be there.