This has been, by far, the most dragged-out birding series.  My apologies.  It's time to finally put this AZ trip in the bag so we can talk about a couple recent MN adventures.  So here goes…
Since this was now my third trip to AZ as a birder and it being October, there really wasn't a lot of new stuff left for me in central AZ.  Despite the odds, I managed to make a short list of potential lifers for the Phoenix area, Brown Pelican and Rosy-faced Lovebird.  Not only were they lifers, but they would be easy lifers.  I even crafted a tidy little plan where I would swoop them up in record time on the way from the airport to my parents' house in Maricopa.  Getting a lifer on the board right away is like scoring the first run/goal/etc in a game–momentum is everything.  Well, as any experienced birder can tell you, there's no such thing as a gimme, especially if an airline interferes with your game plan.
The flight was supposed to arrive around 12:30 PM.  Due to mechanical problems, our flight was delayed FIVE HOURS so they could fly an empty plane up from PHX to pick up us mopey, crabby passengers.  I did the math over and over in my head, somehow hoping against the odds that we would beat the setting sun to salvage at least the Brown Pelican at Tempe Town Lake.  A faster than expected flight offered a glimmer of hope–the sun was still above the horizon when we touched down.  Despite that, everything seemed to move in slow motion, except the sun.  We tried, though, and met up with Gordon Karre at Tempe Town Lake in the twilight.  No Pelican silhouette. Nothing. Just pain.
As you know, we went on and had great success with other AZ birds, but these two species gnawed at me because they were supposed to be easy.  So on our last day of vacation, the fam and I took a quick trip to Tempe to right a wrong. The first stop was Kiwanis Park for the Rosy-faced Lovebird.  The Lovebird is native to Africa and was/is a pet bird in the U.S.  Starting in the 1980s, people started noticing feral flocks of released birds in the Phoenix area.  Now 25 years later, they are thriving with a population of 5,000+ and are an ABA countable bird.  To help us–finally–count this bird, Gordon met up with us once again.  He got us on the birds right away.  Not only did he find us the typical specimen like the one on the left, but he also managed to find us this cool, rare blue-morph on the right.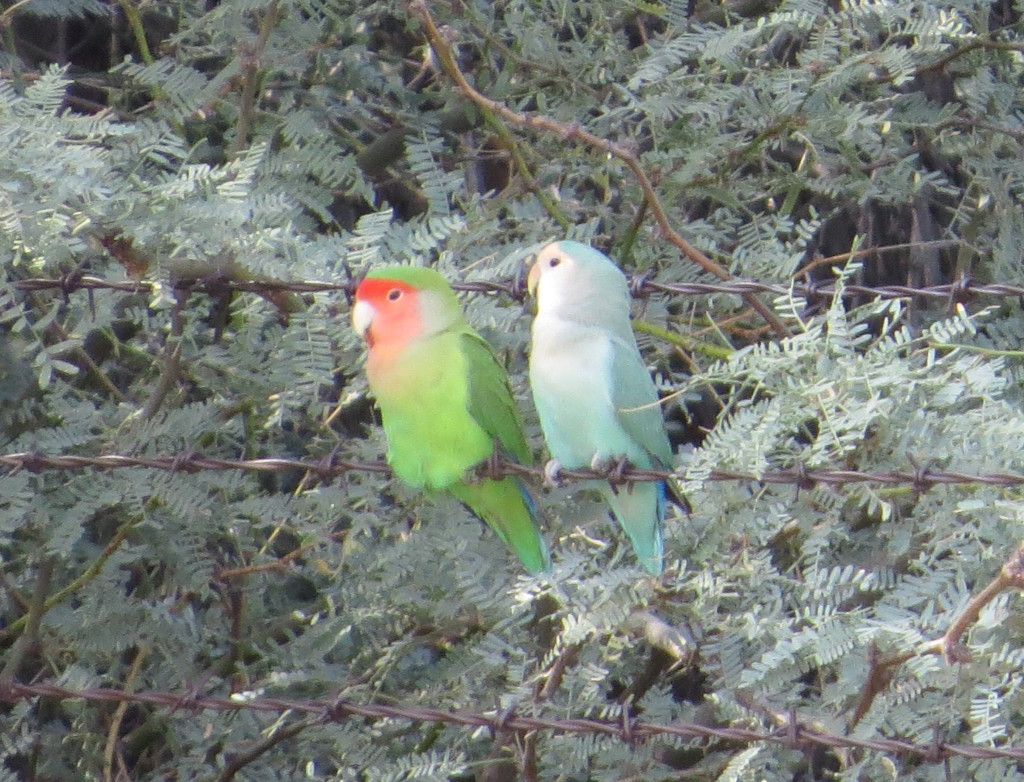 The Lovebirds have adapted well to the oases of the water-filled landscaping in the greater Phoenix area.  They especially like palms which have proven useful for nesting.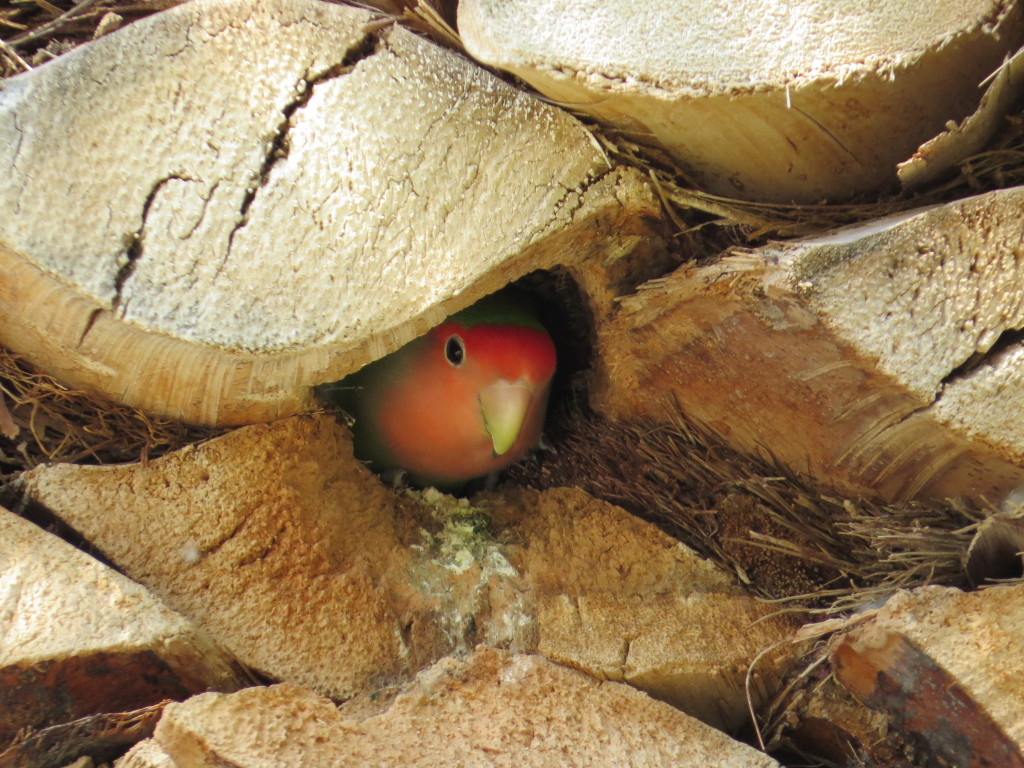 These birds are truly cute.  Melissa agrees.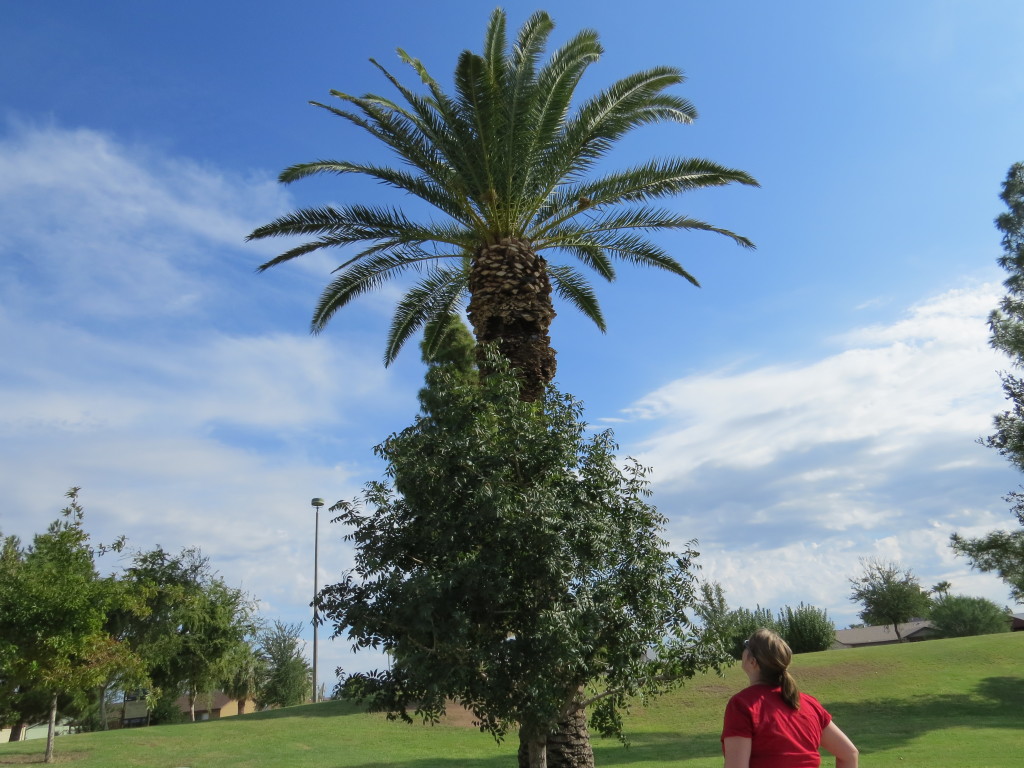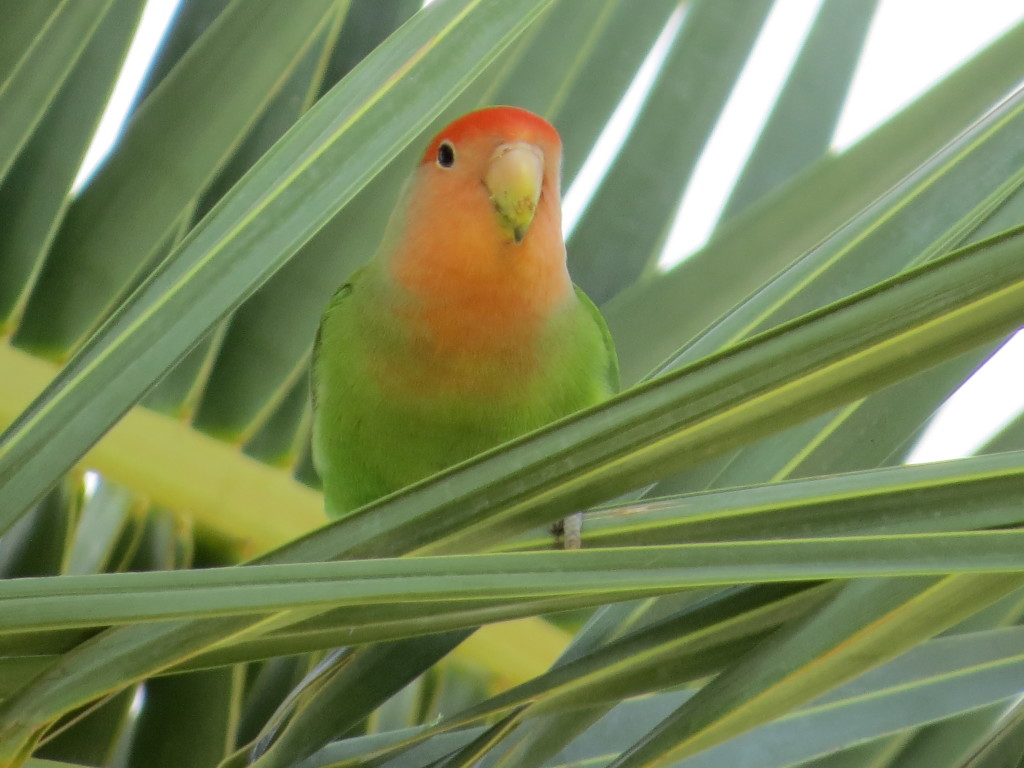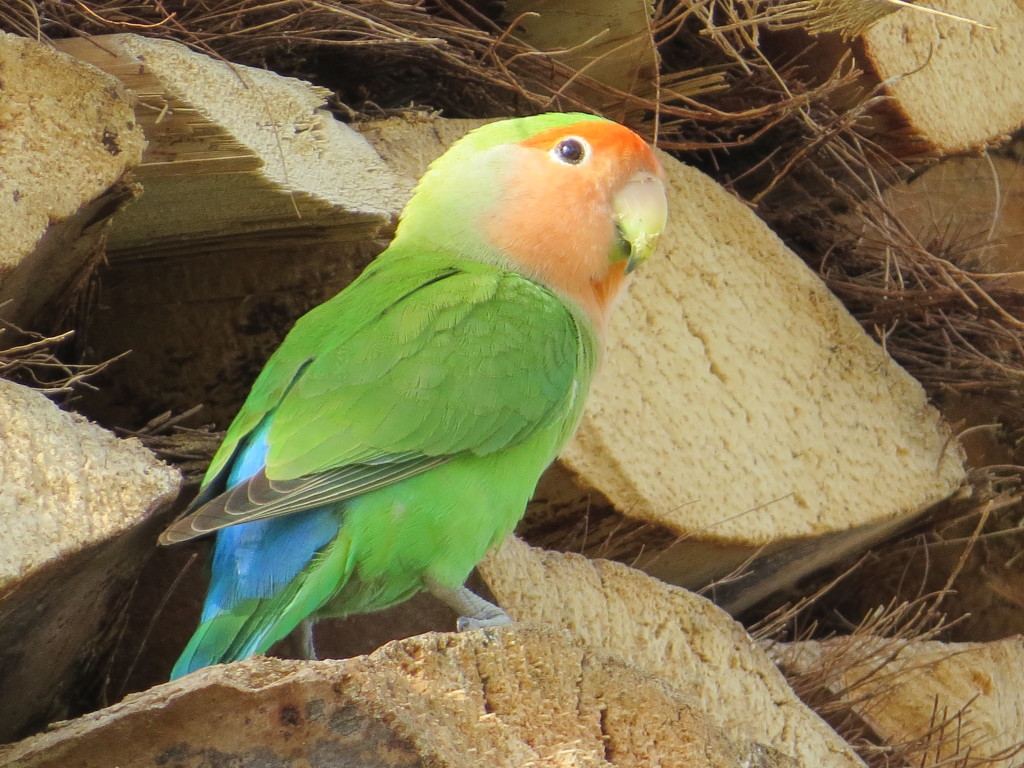 Here's an important public service announcement for those of you not acquainted with the Lovebird. It is safe to say that despite this being an "easy" bird, I don't think I would have found them without Gordon's help.  Here's why: my sense of this bird's scale was way off.  Since all you ever see on blogs are impressive close-ups of this crushable bird, I was looking for something that I thought was Pigeon-sized.  I guess I was wrong.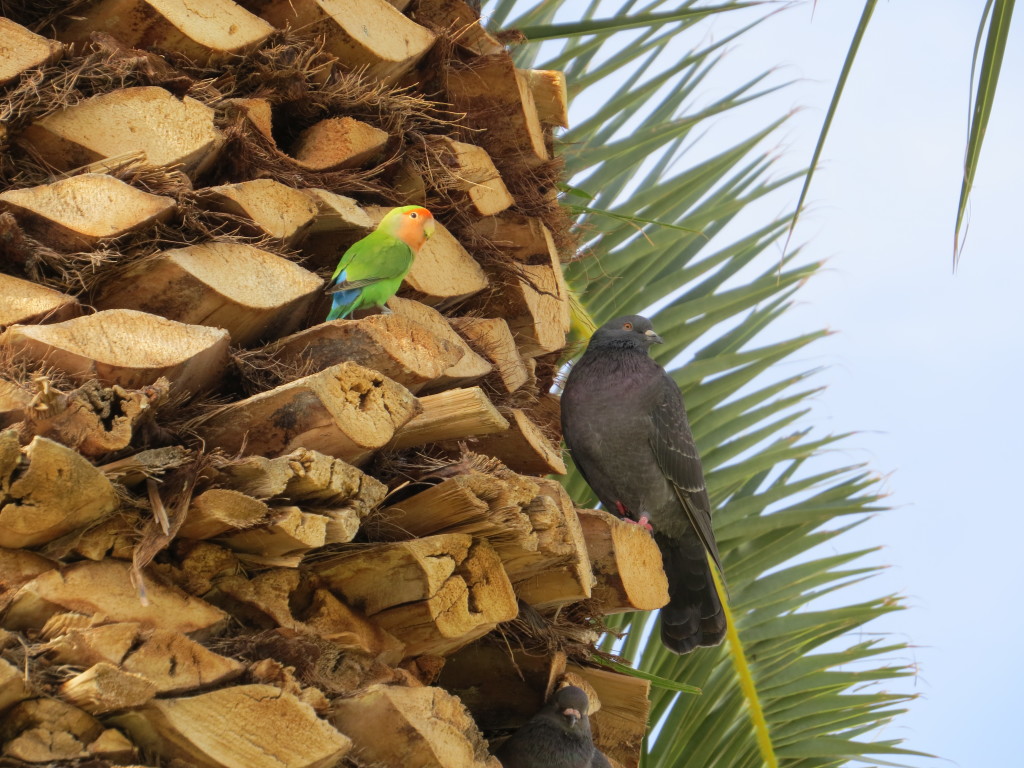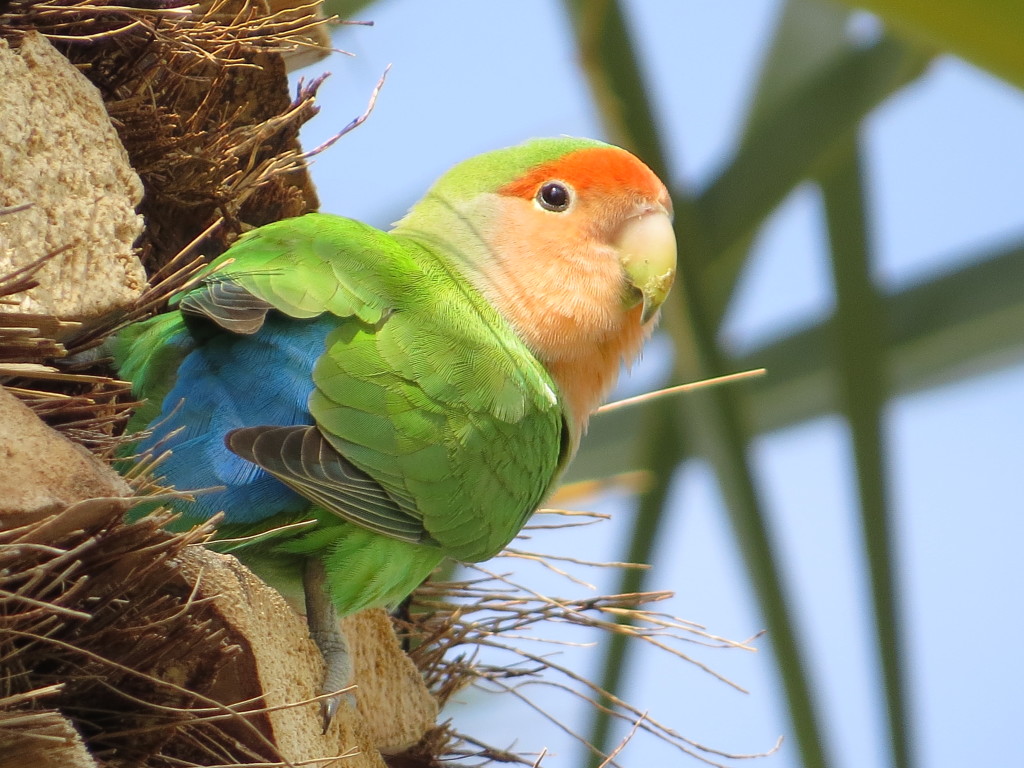 It's hard to stop taking pictures of such a cute bird, but that's mostly because Kiwanis didn't offer up much more than Neotropic Cormorants and Pigeons.  A pair of Gilded Flickers at our feet was a nice bonus.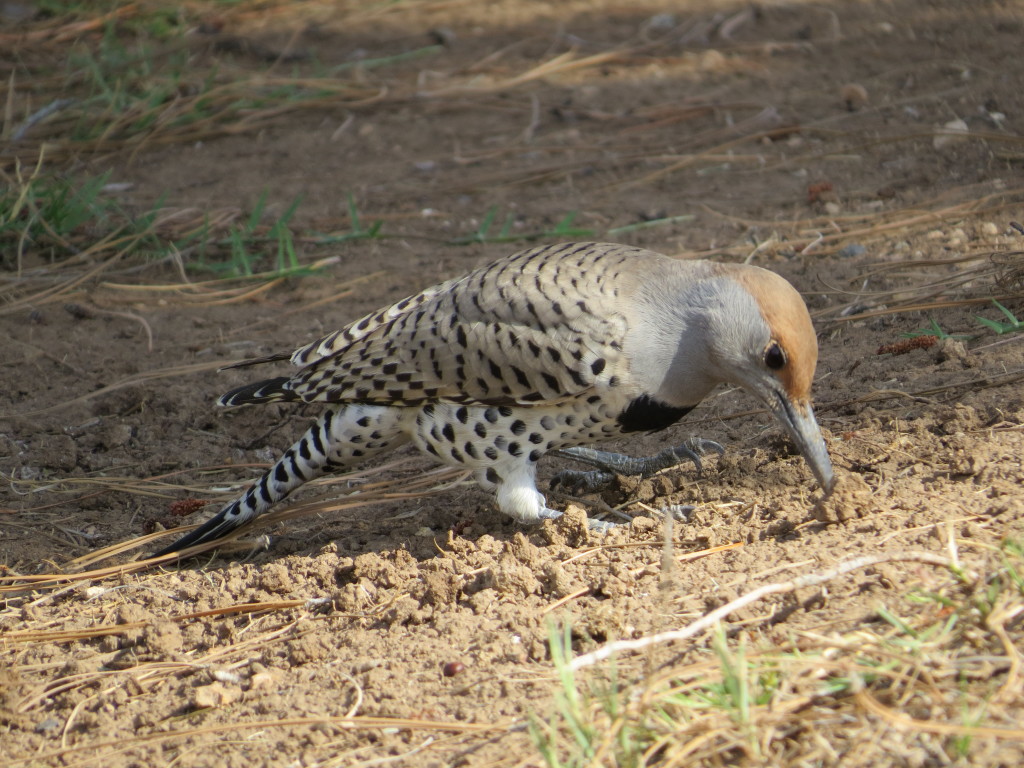 With the Lovebird lifer out of the way, we made the short trek up to Tempe Town Lake. The Brown Pelican was a bird I'd like to think I could have found on my own.  Gordon wasn't taking any chances.  He led the way and spotted it out in marsh section of Tempe Town Lake.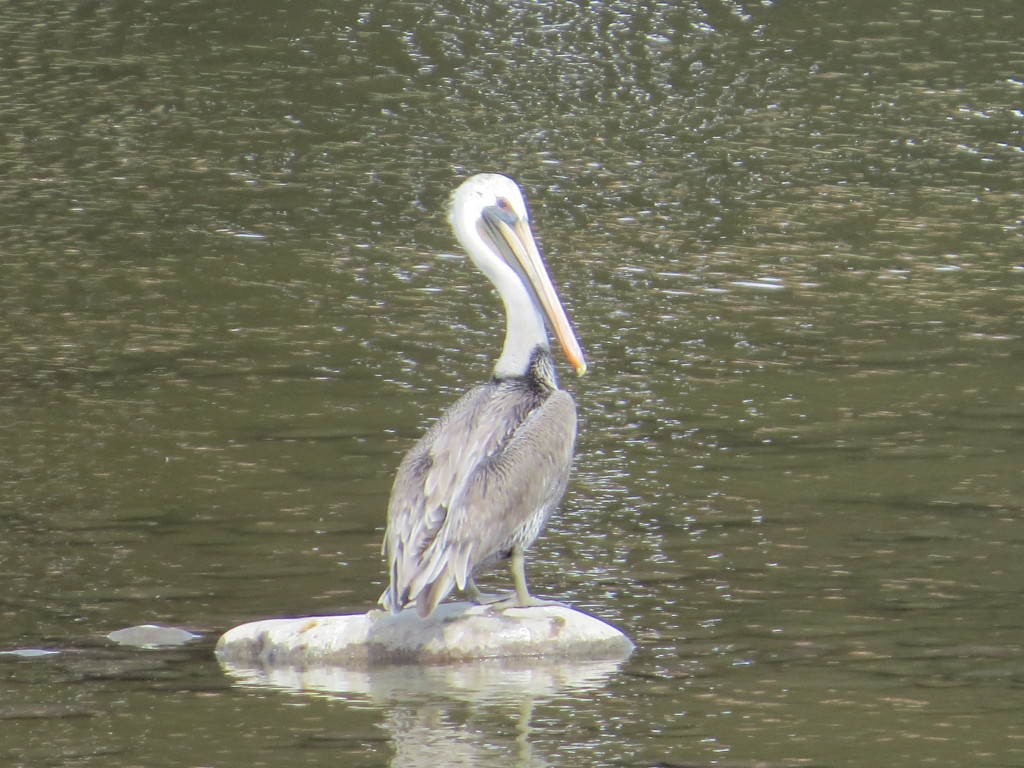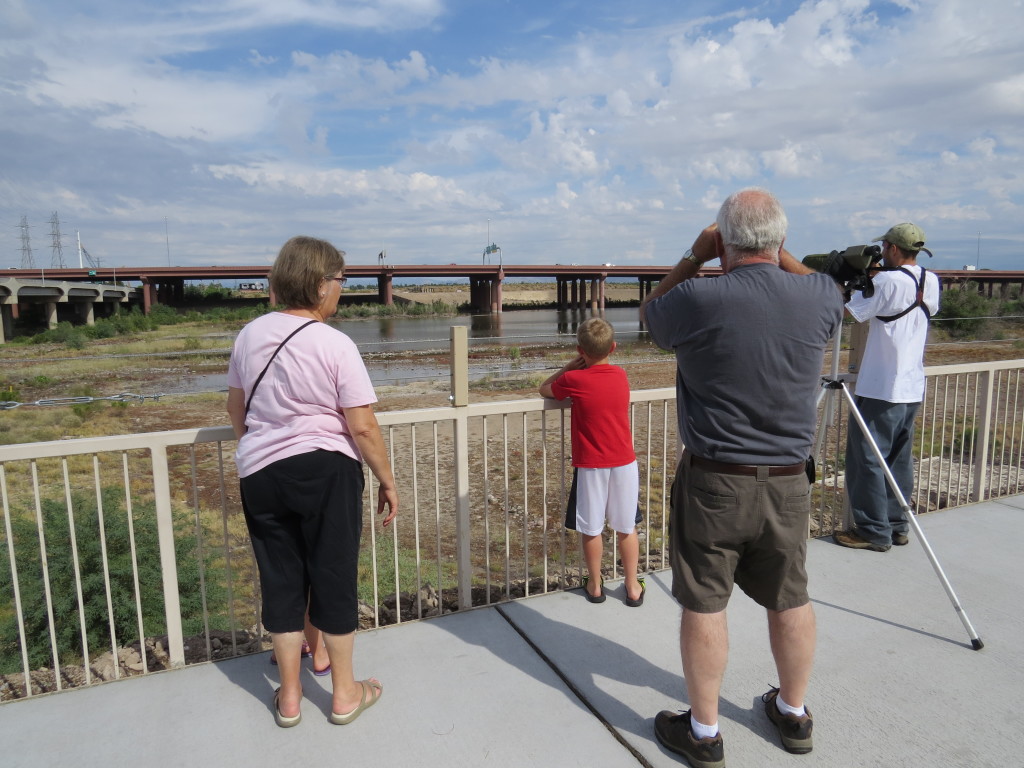 It's pretty cool, I think, to have nabbed this lifer in the middle of a land-locked state.  Even though this is a bird more befitting of a coastal state, a pair of them had been seen on the lake for several weeks. A much more common bird for central AZ, but still a year bird for me was the Snowy Egret.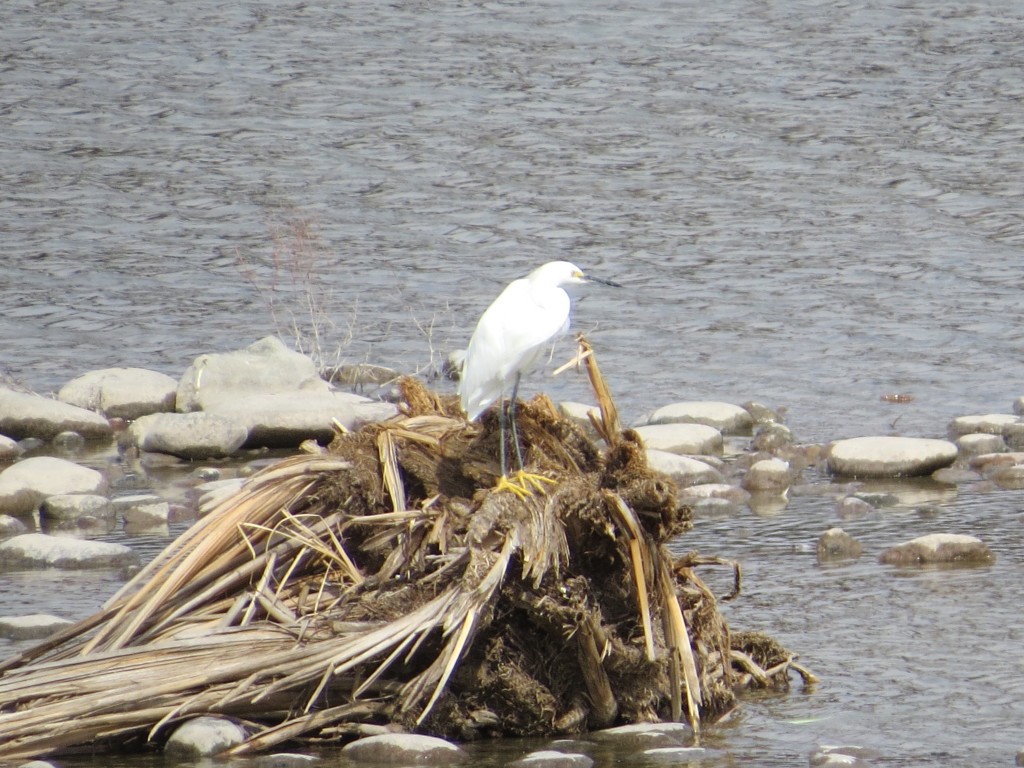 Once everyone got good looks at the Pelican, Gordon and I headed across the McClintock Bridge to see what we could see on the big water of Tempe Town Lake.  Almost immediately we spotted Brown Pelican #2 gliding in from the west.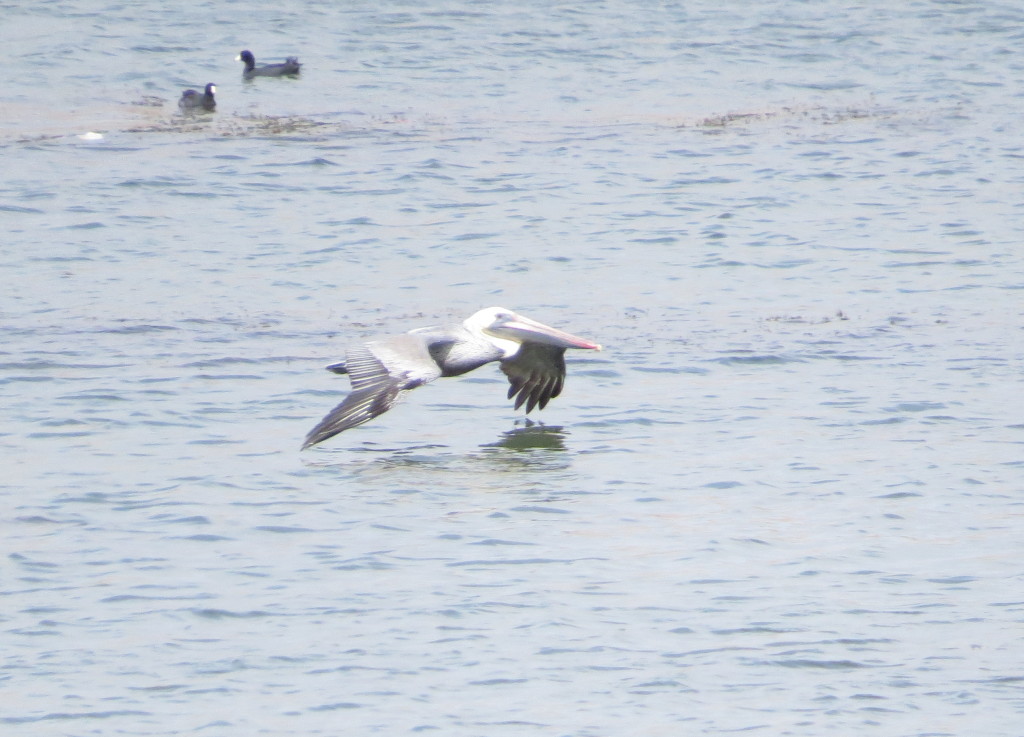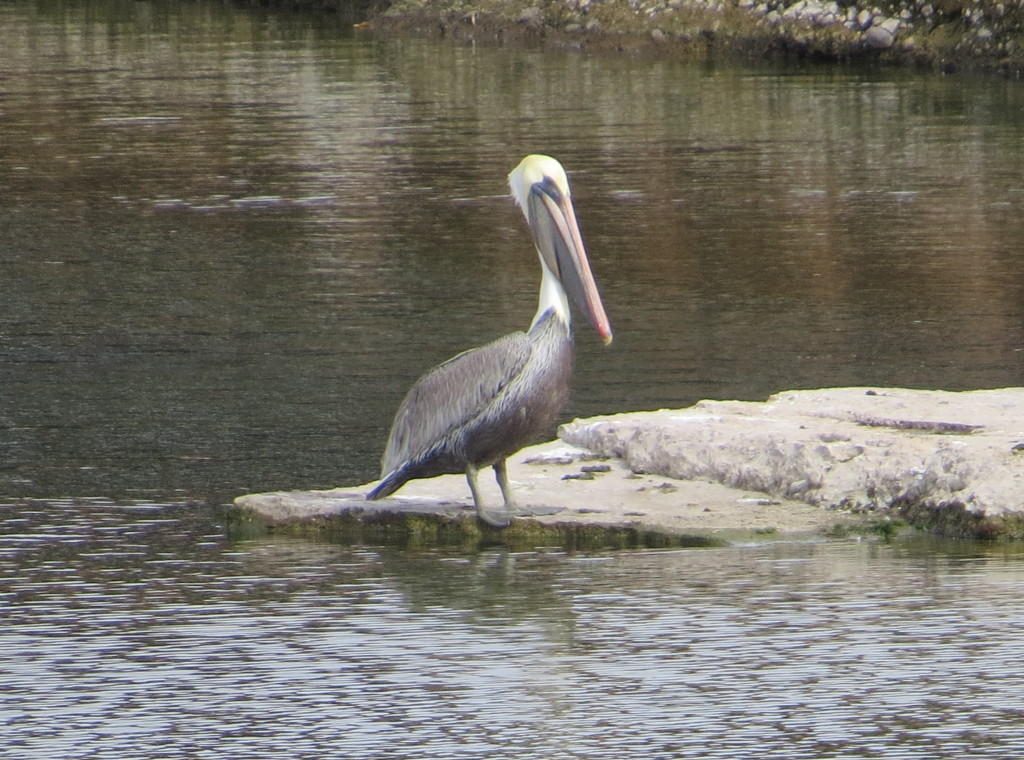 Finally the Pelican/Lovebird anxiety was no more.  After saying our goodbyes to Gordon, we had much of the day to do whatever, like check out the impressive collections of potted cacti and caged Macaws at Leaf&Feather in Maricopa.  I had no idea so many species of Macaws existed.  Might have to put Brazil on the bucket list.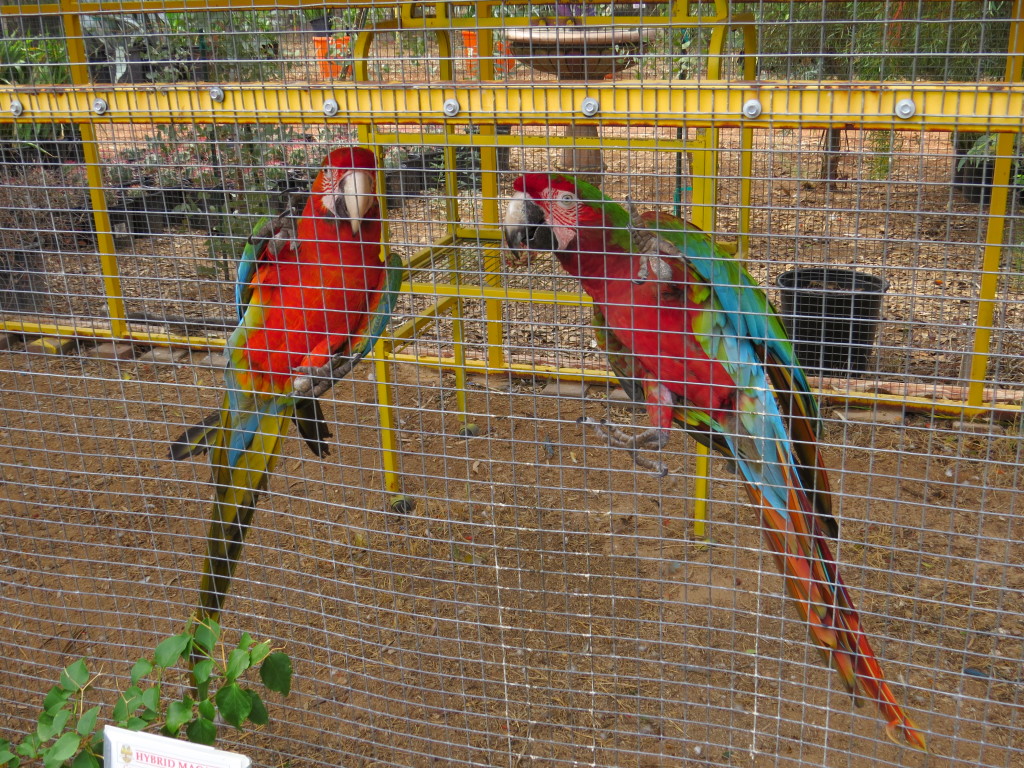 We also spent time playing in one of the most impressive rain storms I have seen, in Arizona no less.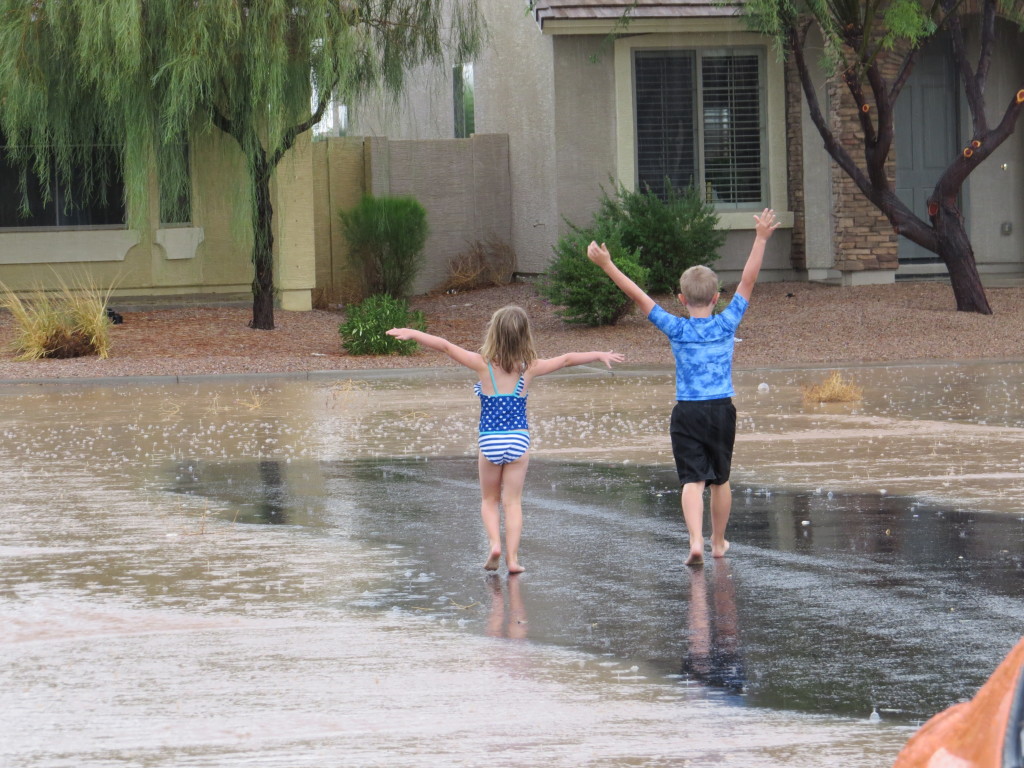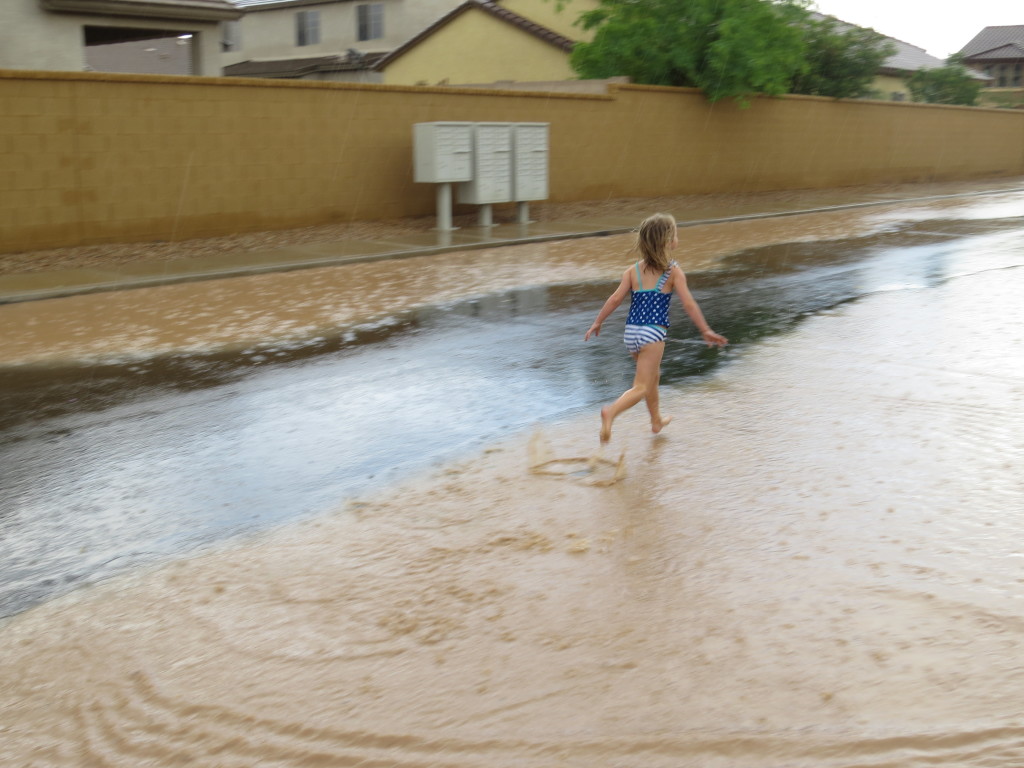 Some children were not as enthused about the deluge and were downright grumpy.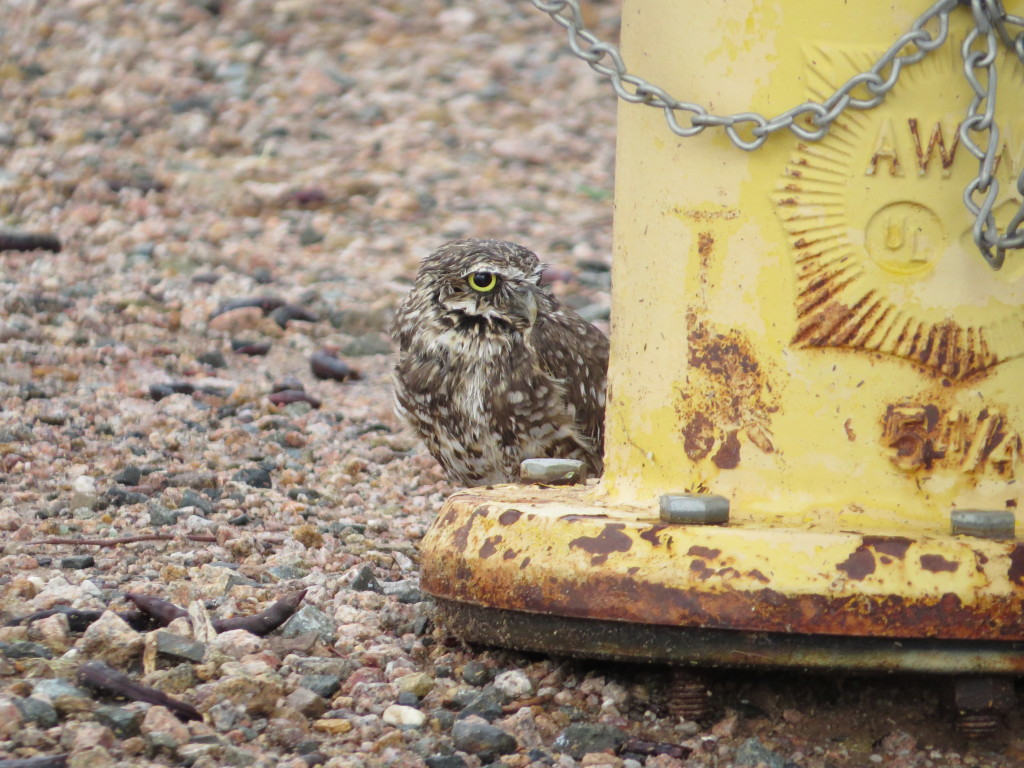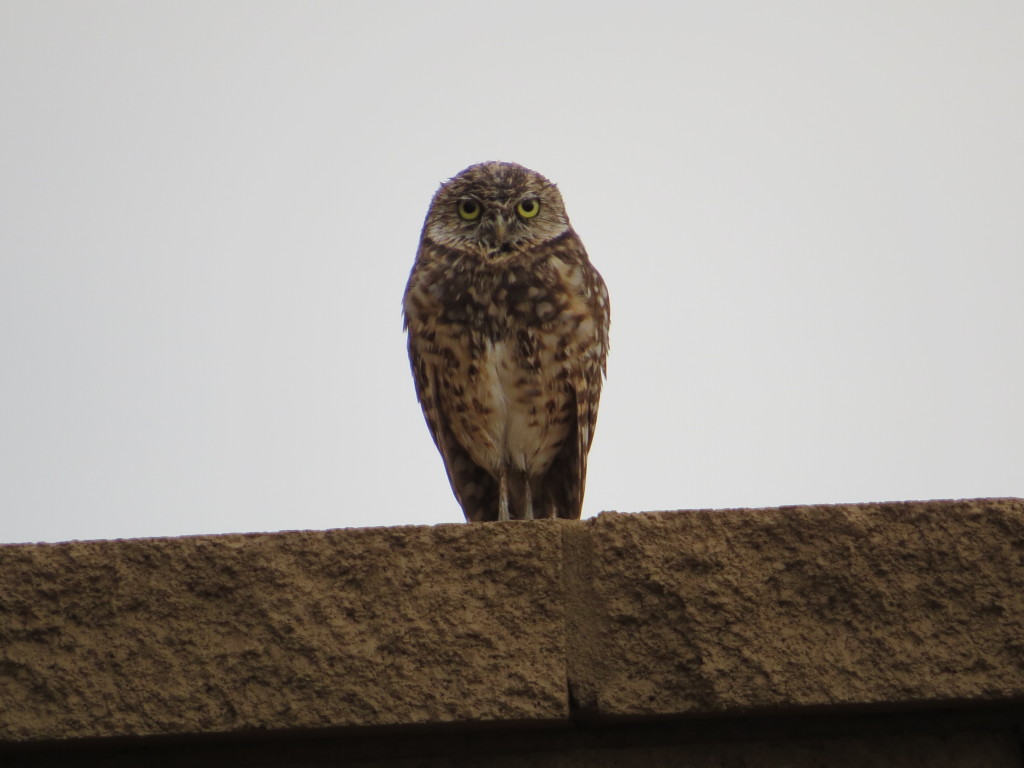 Another AZ trip is on record, full of many new birds and great memories.  It's time get back to MN though with some good winter owling.  Stick around, these posts will be coming out fast.