I know, I know, I'm really kicking the AZ posts further down the road.  Today is no exception.  The fact is that this November has been the best Vagrant Month I've ever seen.  The angst of wanting to take 2-3 hour car trips in every cardinal direction at the same time is a nightmare and a blessing.  'How can I grab it all?' is the question on which my mind has perseverated during these times that try birders' souls.
With Surf Scoter, Vermilion Flycatcher(!), and Long-tailed Duck locked down and with an accompanying proportional decrease in birder stress, there were just two other birds I wanted bad–a surprisingly reliable White-eyed Vireo just south of Minneapolis and a shockingly late, lingering Black-throated Blue Warbler in St. Cloud.  My schedule in recent weeks didn't allow for both.  The Warbler won because it was my favorite Warbler and it was close.  Yeah I saw one earlier in the year, and yeah I got a good picture, and yeah I already had it on my state list.  So what gives? It's a BLACK-THROATED BLUE WARBLER, that's what.  That's just plain fun no matter who you are. So, on Monday, November 9th, a.k.a. conference day at school, I carpe diemed by squeezing in a fast morning trip to St. Cloud before I had to report to work at 11. It didn't take but a couple minutes to locate Tabassam Shah's incredible find in Talahi Woods at Riverside Park. Who has ever heard of the same migrant Warbler being found and refound for weeks without a territorial song to guide birders to its presence?  What a gift to all of us birders in central MN!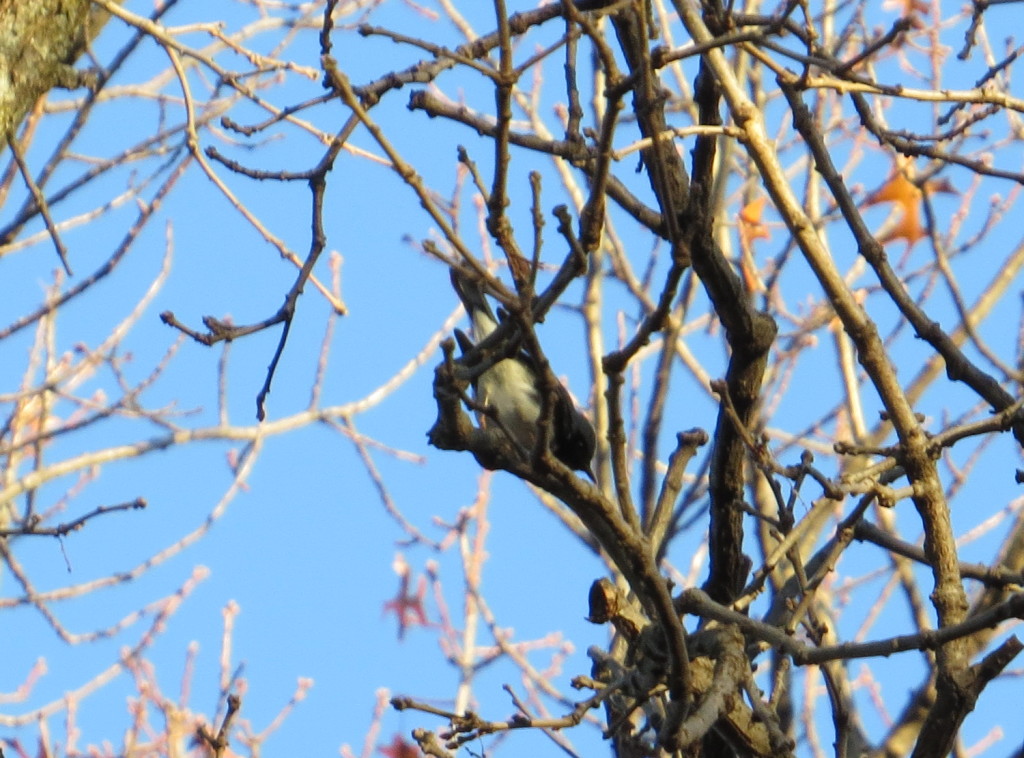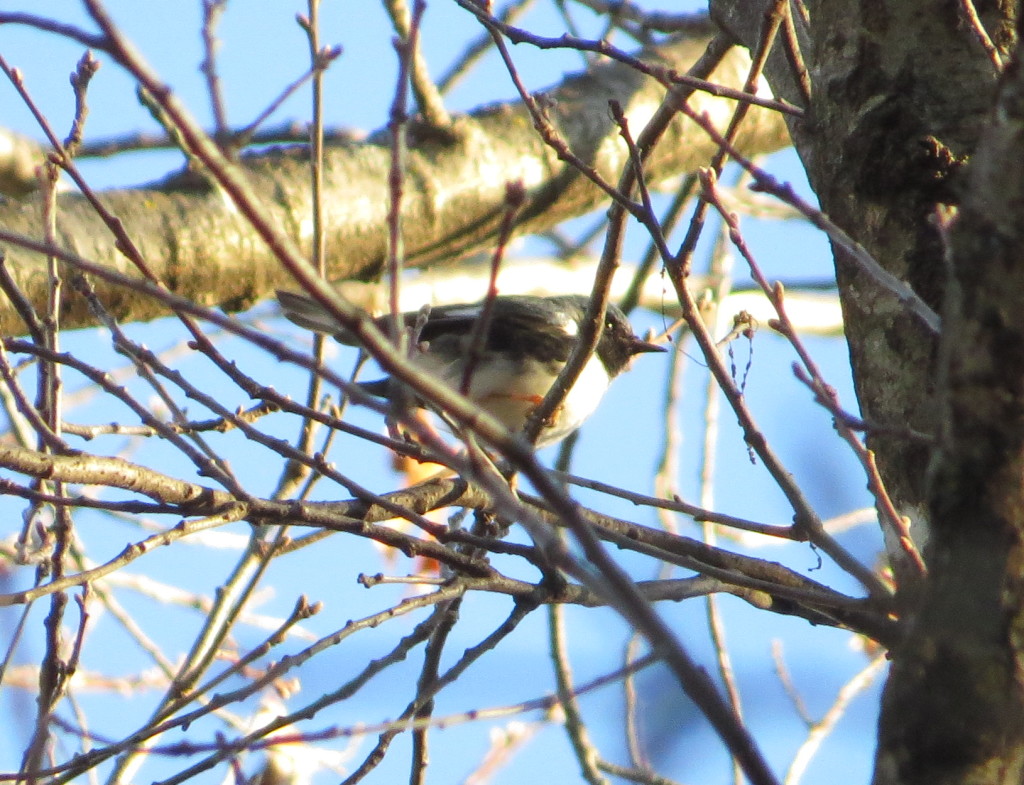 Getting some birding in on a beautiful 50-degree day in November on conference day–rejuvenating.  Getting a Black-throated Blue Warbler on such a day–exhilarating.
The rest of this post is more or less some good junk drawer items that just didn't have a home, like this window-strike American Woodcock I found in downtown Minneapolis while attending the National Council for Teachers of Mathematics conference last week. It's my first photo of this species, so you better believe it's going on my photographic life list on this blog.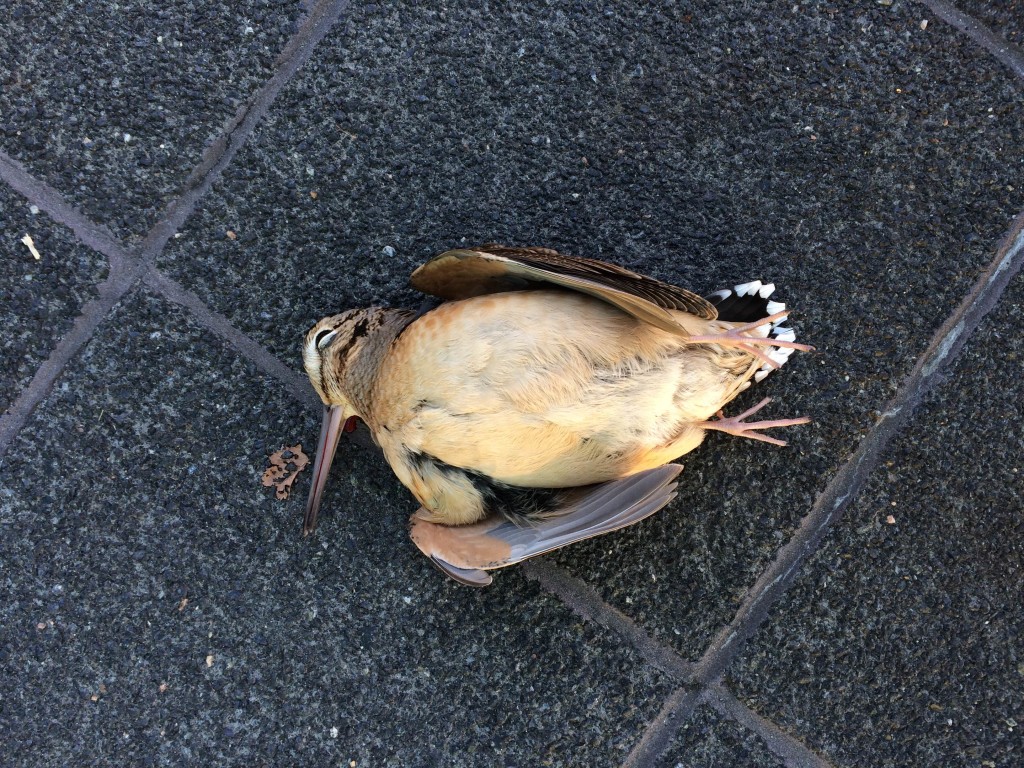 Finally, my quest to find sea ducks in the home county continues after having some success last year around this time.  So far, nothing of the sort has turned up.  I did, however, finally get a county Red-necked Grebe on one such outing.  I spent many hours last summer looking for one of these, and here I get one when I wasn't even trying.  I guess that's birding for you.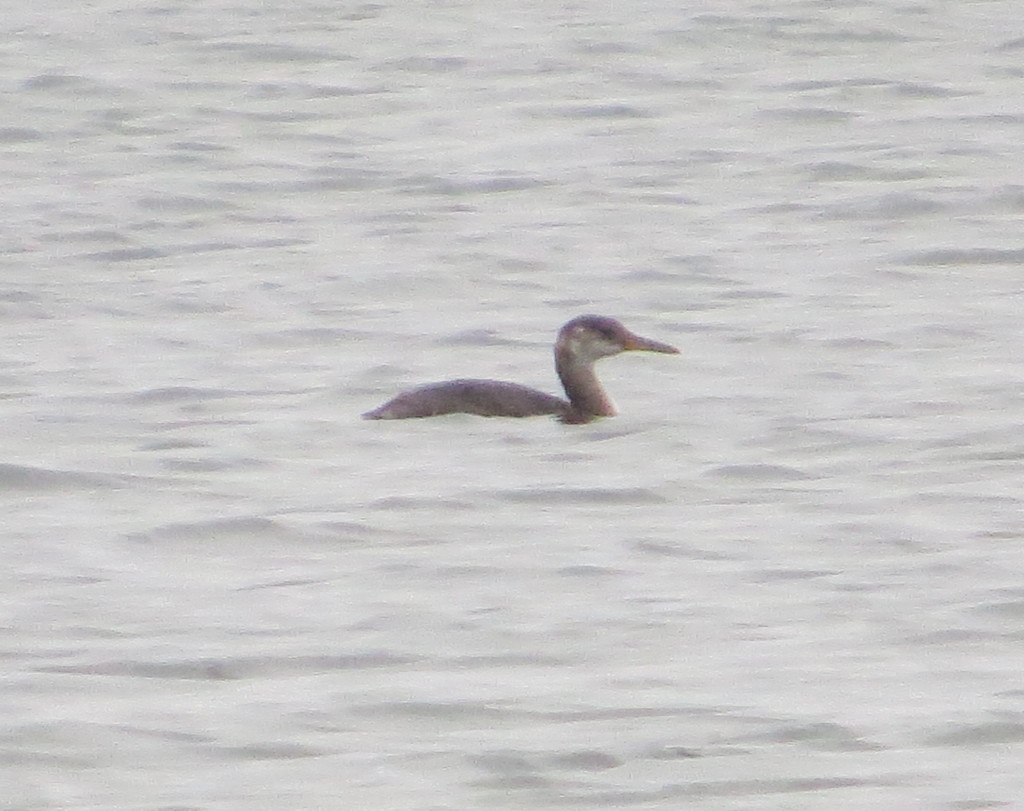 We shall see if AZ makes the next post, but it's looking doubtful as the vagrant party just won't stop. ABWCH will hopefully have a tidy little write-up from South Dakota after the weekend.  Keep your fingers crossed everybody.