While logical people might conclude that birding for ABWCH has slowed down due to school starting back up, the truth is that we've still been getting out regularly.  It's just been, well….pretty dead out there.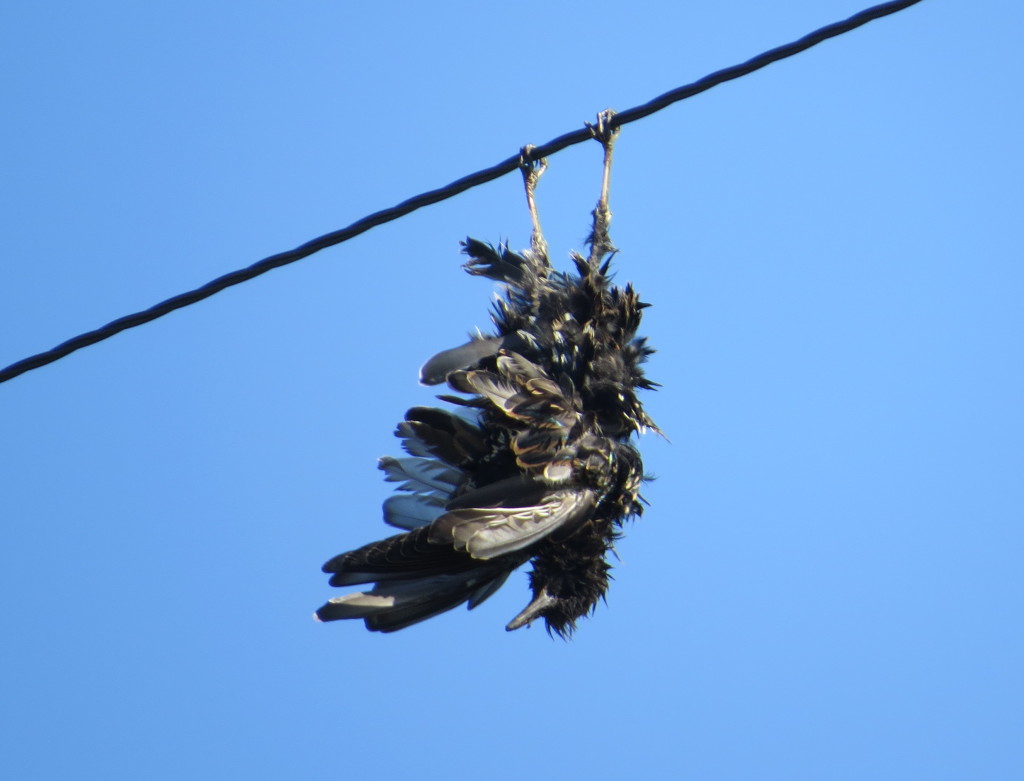 Though not as thought-provoking as the Starling's situation, one might also wonder why we've continued to go out birding despite being busy with school, despite the lack of birds.  The answer is simple and not intriguing: a number.  Considering my profession, I am, ironically, not a numbers person when it comes to birds–I don't readily have my year totals, know what my 200th or 300th species were, or even know exactly how many birds are on my life list.  However, with all my out-of-state travel this past year I was poised to do something kind of cool, something I don't know that I'll get to do again–see 300 species in a single year.  When I saw mid-summer that I was in the 280s I was motivated to chip away at it.  That may not seem like a great deficit to make up, but we were heading into the slow part of the year with not many chances for new birds.  The long-story short is that, by brute force and a bit of luck, I fought my way to 299, where I sat for weeks.
I wanted #300 to be a special bird that I was aching to see again anyway, the Red-headed Woodpecker.  Despite seeing dozens last year, I have had zero luck with them this year. And it hurts.  Bad.  Anyhow, the kids were dragged along with me on yet another fruitless RHWO search last weekend out in Swift County (Mom was at a Twins game).  While we were out, though, MN birding heavy-weight Doug Kieser posted to the listserv that there was a single American Golden-Plover and a single Black-bellied Plover at the Bird Island sewage ponds.  Either would fill the 300 slot (thanks for nothing, RHWO) and finally end that saga, so the kids and I charted a new course to Renville County.  It would, of course, mean watching more movies in the car, staying out past bedtime, and eating a to-go pizza in the van sans napkins, plates, etc.  That's just how we roll when Mom's gone.
We got down to Bird Island with precious minutes left.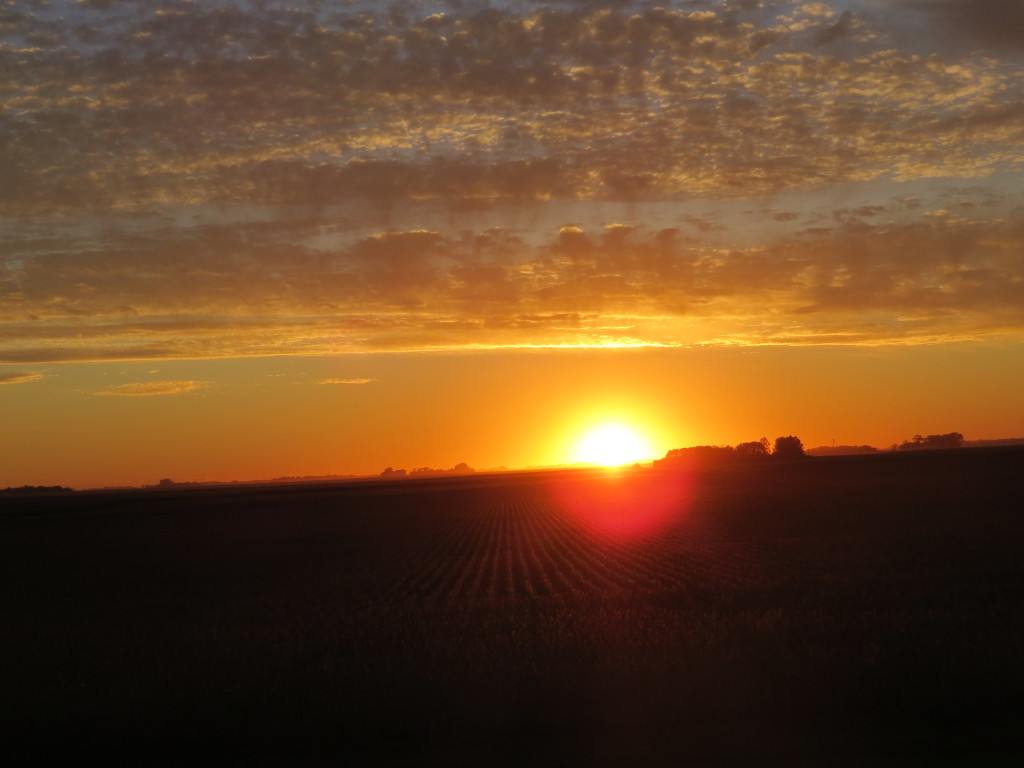 Using my better judgment and recalling my run-in with the law at the Pennock sewage ponds last year, I decided to not let my kids watch their movie in the suspicious-looking, parked mini-van while I hiked around the ponds. So they took a little hike with me.  In no time we found a couple big Plovers on the grassy dikes between the rectangular ponds. From what I could tell, both were American Golden-Plovers.  Finally, 300 birds in a year could be crossed off the bucket-list (unless I get the crazy hair my brain to do 400 sometime).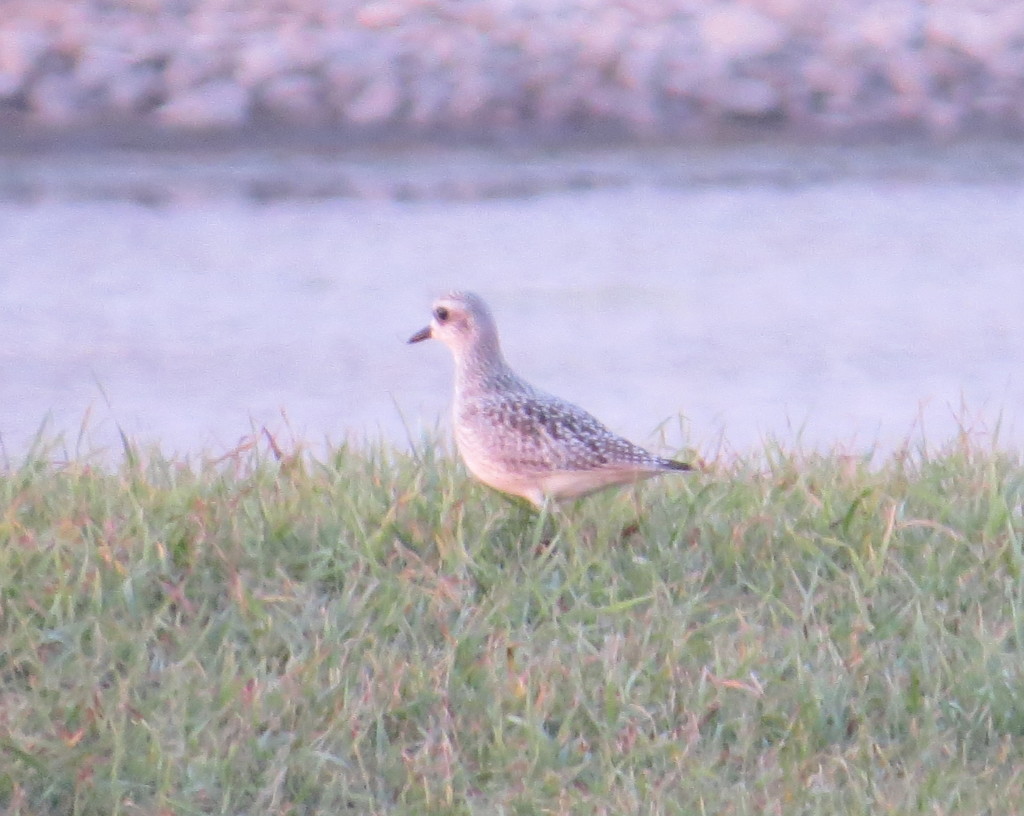 Even though it was not a new bird for the year, it was fun to see a Buff-breasted Sandpiper (in the background) associating with the two American Golden-Plovers.  The kids had more fun checking out snake holes.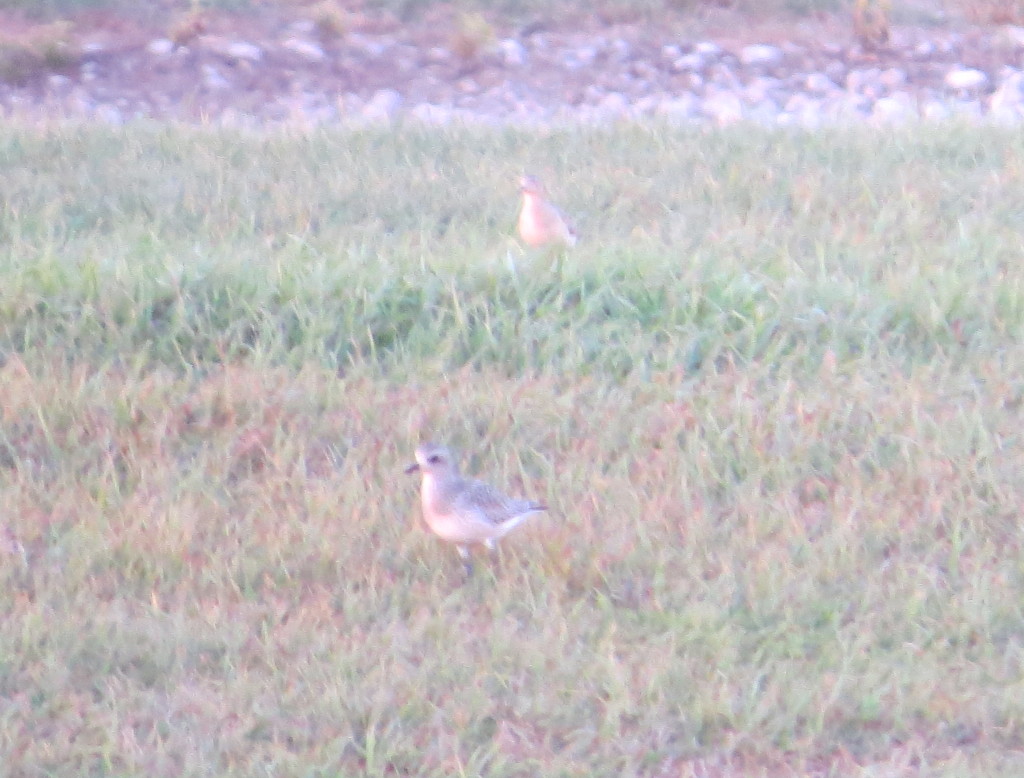 With the rapidly diminishing light, photos were getting harder to take and kids were getting colder. So we left the Plovers and snake holes and headed back to the van, occasionally looking behind us: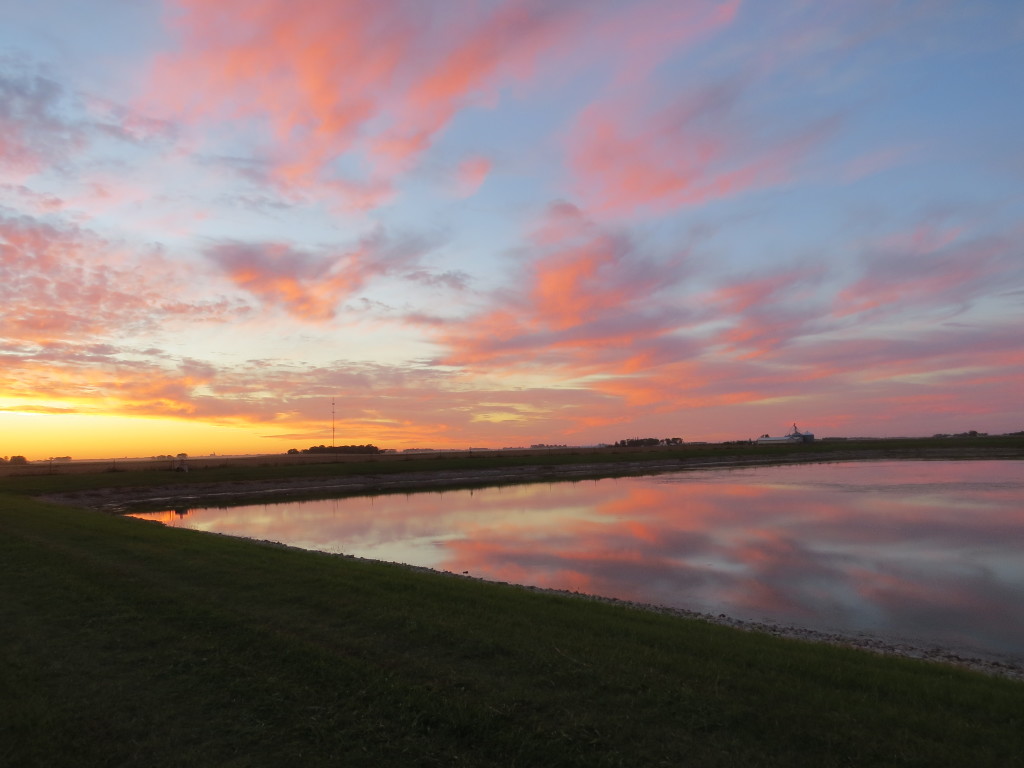 Time moves way too fast.  But it is that quality of time that causes us to take note of the significance of certain things: 300 birds in a year, a sunset at the end of a day, or a rare, non-posed moment of affection between a brother and a sister.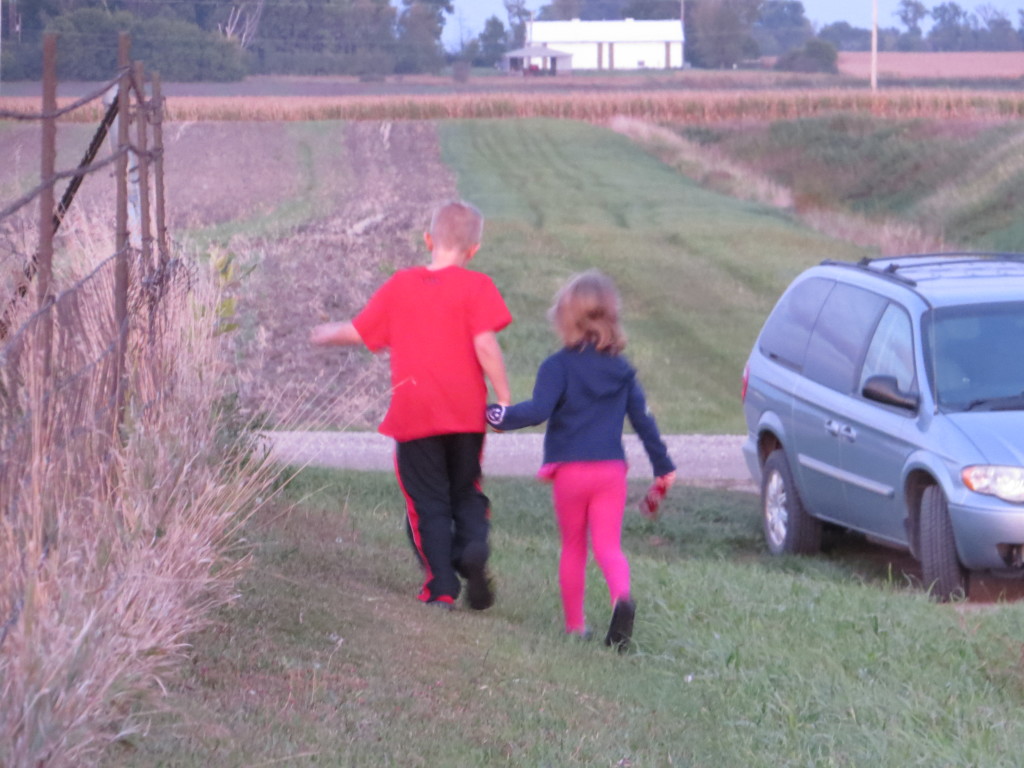 So what will the rest of this year hold?  Who knows, but the adventures will continue–with or without napkins, with or without birds, and with or without two kids getting along.