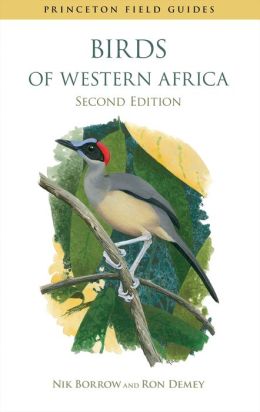 All birds, at least in the mind of a birder, are not created equal.  There are birds we never get tired of seeing, often because of their rarity or beauty or both.  Yet others we outright scorn and dub as "junk birds" because of how exceedingly common and drab they are. Then there are those gorgeous, out-of-reach birds we only dare to dream of seeing before our birding days are done, like the Garganey.  I already had that particular dream come true, but on February 20th I witnessed something far greater.  Admittedly this post has little connection to birding beyond the title and this intro, but one thing I've never explicitly told you readers is that one of my primary purposes in writing blog posts or writing the annual humorous Christmas letter is to capture and preserve snippets of my family's history.  Pictures of the kids, quotes of things they say, and stories of the things we do together are often included for our own remembrance as much as they are for entertainment/readership value. It is in that vein that I'm blogging today–because I want us to look back on a monumental day in our lives and remember–remember the pain and the joy.  So read on if you like or stop; it does not matter to me.  I will say, though, that most birders I know like being surprised by really cool phenomena, whether or not feathers are involved.
5:30 AM, Friday, February 20th
When my alarm went off announcing the beginning of another work day, I quickly woke and checked my phone for any birding updates that may have trickled in during the night. After all, a Gyrfalcon and Harlequin Ducks had been in play and as of the previous evening, I was contemplating a fast trip north after work.  What I saw on my phone, though, horrified me–a missed call from my mom at 4:50 AM. Immediately I thought something must have happened with Dad. With quicker heartbeats, Melissa and I nervously listened to the voicemail. My mom was indeed distraught and sobbing, but it was not about my dad. Mom told us how our brother-in-law, Bayo (pronounced "Bio"), who is a missionary in Nigeria, had been very sick recently and that he had been taken to the hospital where doctors concluded he either had cerebral malaria or meningitis. I didn't know much about those diseases, but I knew enough to know that most people don't come back from their rapid, deteriorating effects. Melissa and I said a quick prayer, but in my mind Bayo was already dead.  Adrenaline, fear, sadness, and morning grogginess were creating a toxic mix in my mind.  Selfish thoughts and fears of having to travel to a country that is often plagued with religious violence and terrorism were my instant companions.  I had to clear my head before I called mom back.  I showered, let the dogs out, and got in the first sips of coffee. Then I called my mom in Arizona, but there wasn't much to say on either end, just mutual sadness.
I sent out a request on Facebook for our small group members to pray. Then with heavy hearts Melissa and I continued with our day of getting kids to school and going to work. Distracted and distraught, we kept waiting for updates. At 7:40 mom emailed that it was bacterial meningitis (something we later found out was incorrect information). I busied myself at work with any menial task I could find before students arrived–cleaning whiteboards, straightening desks, etc. My first hour students were taking a test, so I just sat at my desk numb, checking for updates.  After what felt like an eternity, the hour was over and I was now in my prep hour. At the urging of my mom, I called my sister, Mary Beth. In all my years of knowing her, Mary Beth has been an unshakable rock, a stoic eldest sibling who has endured countless losses to AIDS and other tragedies. Now as I listened to her, I was shaken to hear her utterly broken and scared: "His eyes are open but he doesn't see me! He doesn't see me!" It was at this point that I lost it too–something that was still somewhat abstract from half-way around the world suddenly became very real in hearing my sister's voice. Only long after the fact did I learn just how horrifying the details of his rapid demise were. Mary Beth witnessed his neck snap back 90 degrees as he went into convulsions and foamed at the mouth. His eyes bugged out and his chest heaved rapidly to try to get breath, like a 'wild, drowning man' she later recalled. My conversation with Mary Beth that morning was very short, but several times she pleaded, "Just pray, okay?"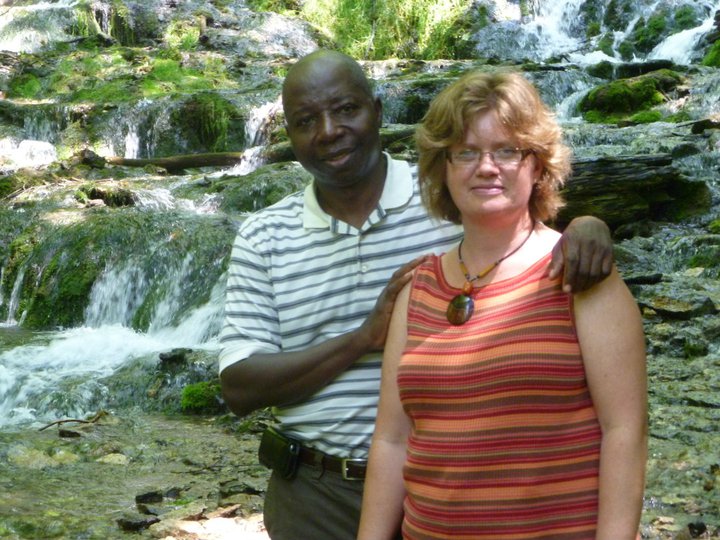 I felt it was over for Bayo. I didn't think praying would do any good. Yet because she asked me, I prayed–angrily and full of doubt. At this point I wasn't concerned with what would happen to their ministry, and I knew Mary Beth would eventually be okay; I was mostly upset that my nephews and niece were about to lose their dad. Never mind my own feelings of loss. But along with hundreds of people from every corner of the globe who knew about Bayo's ordeal through social media, I prayed.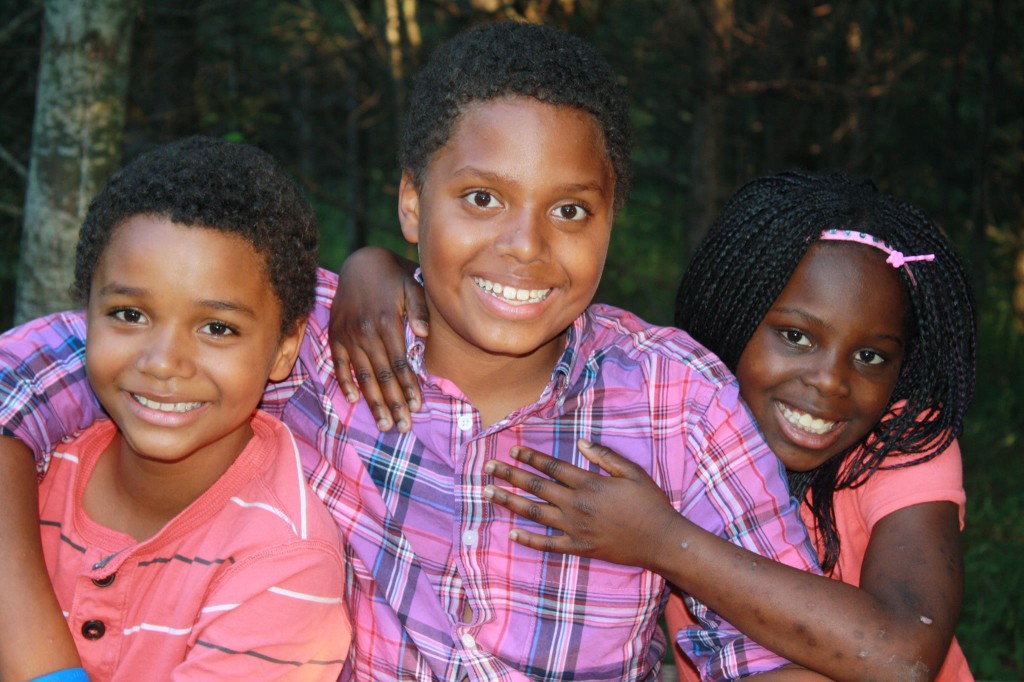 The rest of the morning was a blur.  I'm sure I wasn't much more than an overpaid babysitter in the classroom.  I wasn't thinking of a recovery–far from it.  I was trying to remember where my safety deposit box key was so I could retrieve my passport. I was trying to figure out how I could possibly make a trip work.  My mind was a mess.  One minute I felt like dumping this silly birding and blogging hobby completely; the next I was debating how acceptable or not it would be to look at birds if I did end up in Africa.
It was strange to not be able to talk with Melissa who was at the other end of the building, also keeping up the charade of teaching on this day.  We exchanged short, sad emails, but that was it.  We did see each other during the morning's Snow Week activity, but not a word was uttered about it even though we both knew what thought prevailed on each other's minds.
At 12:15 I got a text update from mom: "He has viral encephalitis. He needs a miracle." Dear God, it really is over, I thought.
Mary Beth later said the doctors believed that was the right diagnosis but that they didn't have the medicine for that disease, possibly in all of Nigeria. She recalled one doctor saying, "We have cast our bread upon the water. We have given him an anti-viral medication, an anti-bacterial medication, and even an anti-fungal medication." In other words, they had done all they could do.
It was now a waiting game. I went through my afternoon in a continued fog, struggling to get through my day as I waited for that final update. Around 2:00 I called my mom, and she informed me that they were working to get Bayo medically-evacuated to South Africa or Kenya. Wait, what was going on? Wasn't it hopeless just a couple hours ago? I heard nothing further, so I called mom again around 4:00 on my way home from work. She told me that she and my dad had now made the decision to travel to Nigeria. Still there wasn't much news about Bayo. That final update wasn't coming.
Around 5:30 I texted my sister giving her our support. We now had our family of four together and had decided to eat at our favorite pizza place.  Like our hearts, the kitchen at home was also a mess from Pinewood Derby construction the previous night.  Needless to say, we didn't feel like cooking.  As is often the case, this non-chain restaurant was extremely quiet as most customers opt for delivery and carry-out.  While we ate, my sister responded to my text: "Thanks. Keep praying! He's still in a rough spot."
Little did we know at the time just how symbolic the quiet restaurant and gentle snowfall outside really were (I even remarked about the snowfall being peaceful-something it rarely is on the wind-swept prairie and something I never say).  On our way home I got another text from Mary Beth that Bayo's breathing, pulse, and temp were stabilizing! His temp had dropped from 104 to 98.6! The doctor was shocked.
Unlike the confusion and chaos of the beginning of the day, the night was now calm and quiet and was going out with a whimper. The negative updates and negative outlooks had disappeared; hope was winning!  Bayo continued to stabilize, and by the next day he was alert and talking, and his personality was coming through! His kids got to see him, and he recognized all of them. There appeared to be no brain damage or loss of cognitive function, later proved by a completely normal EEG. Bayo was eventually still evacuated to Nairobi, Kenya where he continued to improve greatly each day while the doctors tried to determine the cause of his ailment and monitor his rapid, seemingly complete recovery. Bayo is alive! I still can hardly believe it. We witnessed a miracle, and Mary Beth (and all of us) attribute it to the power of prayer.
So, I don't know if or when I'll ever see African birds, and I couldn't be happier. Meanwhile, though, I'll be studying.  The good folks at Princeton University Press are sending out a review copy of A Guide to the Birds of Western Africa.  Stay tuned for that as well as some great birding that's happened since my last post.