It's getting crazy around here.  We seem to be in the midst of an epic winter SNOWstorm that is dumping excessive amounts of SNOW right here in Kandiyohi County.  In addition to the two Snowies I found last week, I saw a recent eBird report of one near Raymond and two days ago I had a student report that he saw a Snowy Owl by Bushmills ethanol plant just west of Atwater.  So this morning I went exploring to see if I could find the Atwater Snowy; I was unsuccessful looking for the Raymond bird yesterday.  Not having any luck at Atwater, I decided to go check up on Wilbur in Willmar.  Goold ol' Wilbur was found in his usual area just south of Willmar.  This morning he was catching the last rays of sunshine before the day turned gloomy.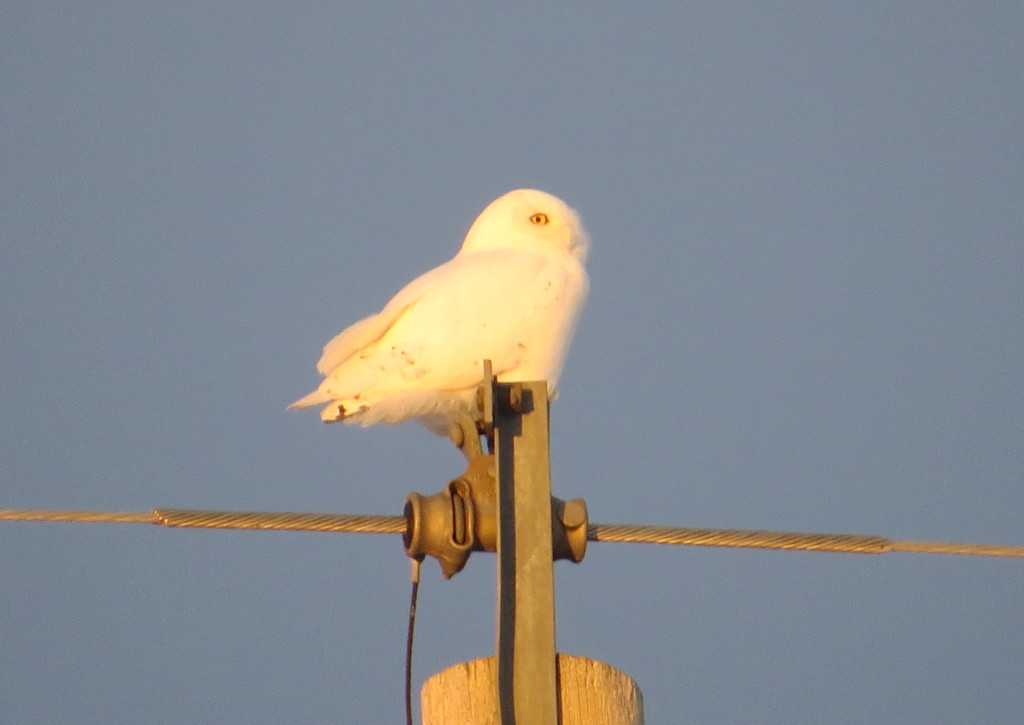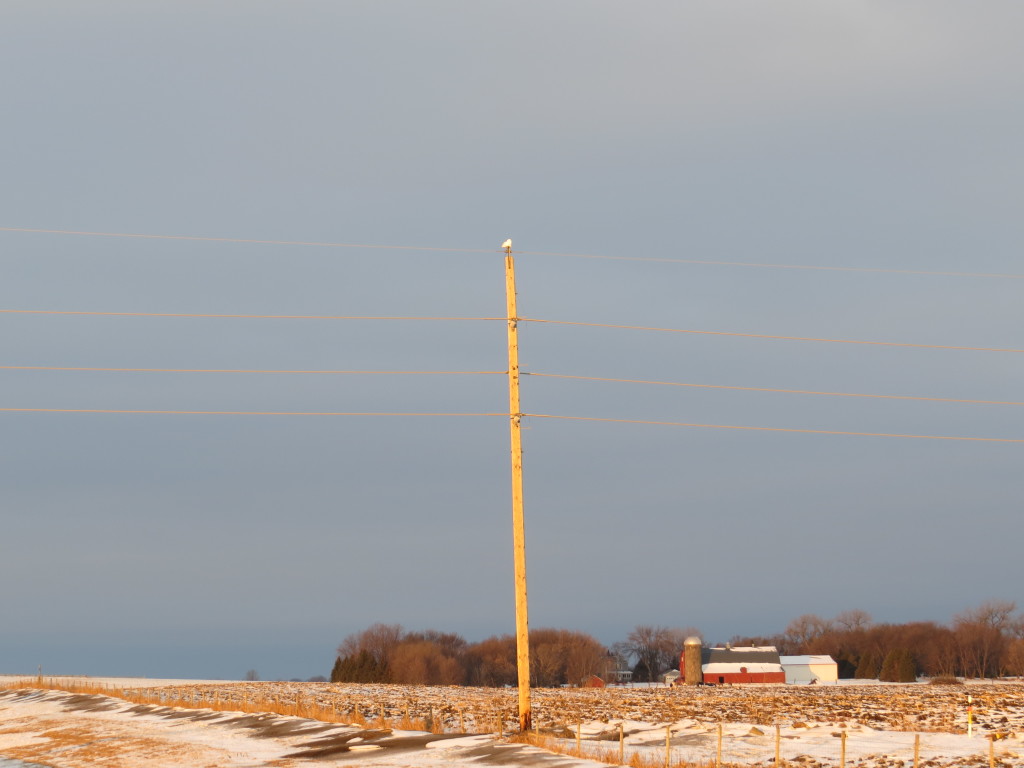 Not long after seeing this owl I was pleased to finally see some Horned Larks as they've been noticeably absent all winter.  Additionally I had the good luck of seeing a Rough-legged Hawk, a rare treat for Kandiyohi County.
After this short birding foray, it was time to head home for getting back to the business of Saturday, which was cooking breakfast and then doing absolutely nothing at all.  We did, however, have a dinner scheduled with friends for the evening, but as we were getting set to walk out the door, Marin's preschool teacher texted Melissa that she just saw a Snowy Owl at Bushmills in Atwater!  It was only a ten-minute drive, so we zipped over there and saw the glowing white form from afar as it contrasted dramatically with the darkening clouds in the twilight. To my amazement, it was yet another adult male Snowy Owl.  That makes for three distinct male Snowies in the Willmar/Atwater area this past week.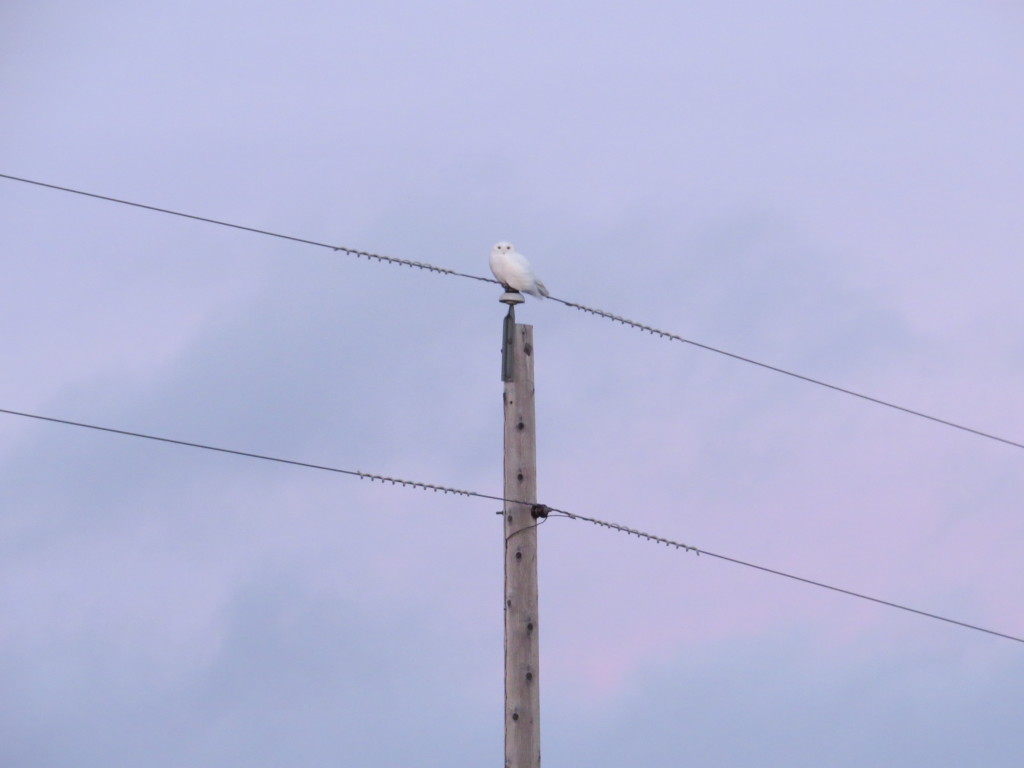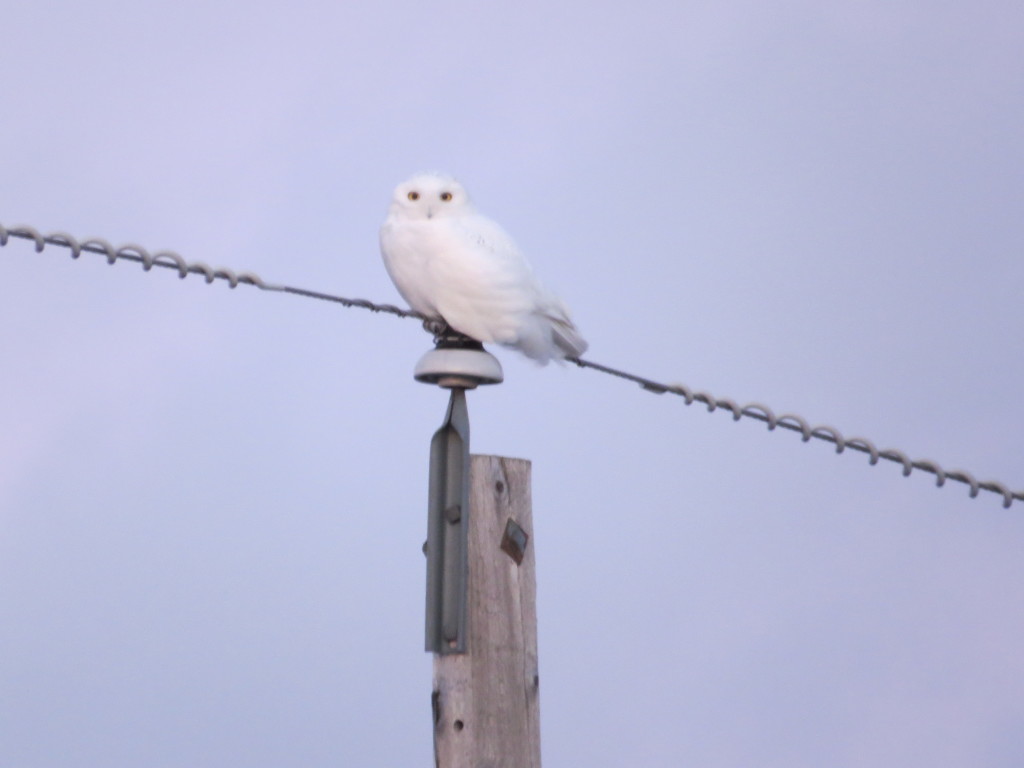 This was by far the whitest Snowy I had ever seen.
I'm a sucker for a Snowy Owl photo with a barn in the background.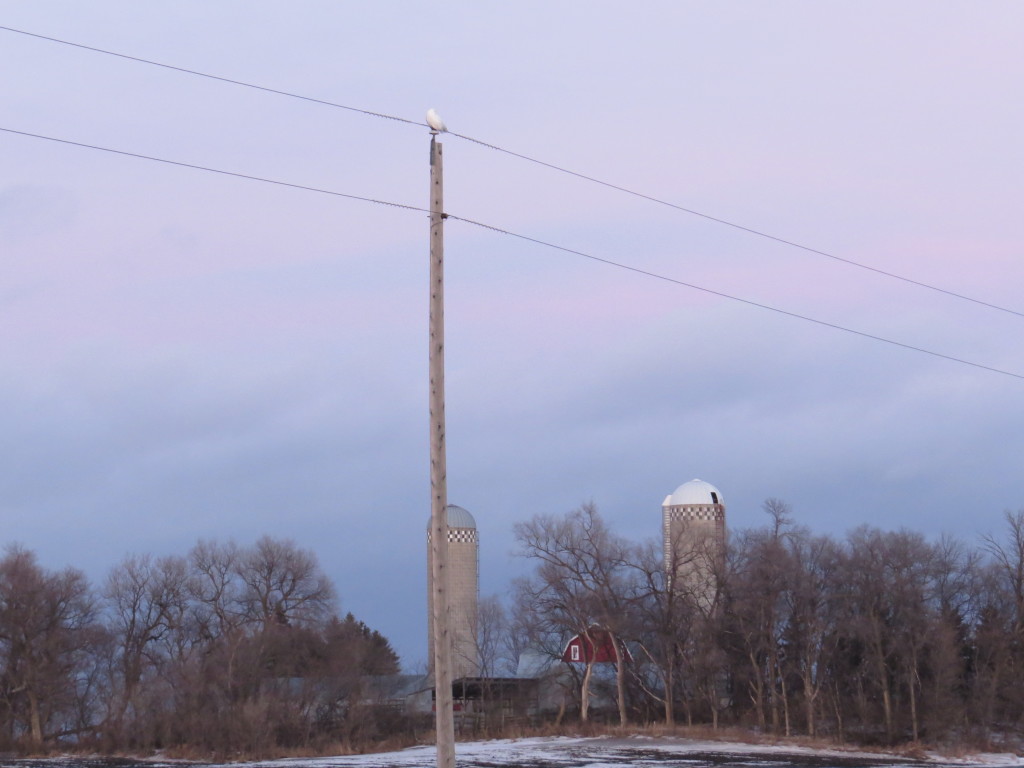 It's unclear just how much SNOW has been dumped by this storm.  All these recent owls begs the question of just how many are out there right in our very own county?  It might be time to get the search party organized…