Last Monday's blizzard didn't get its fill of bullying as it stayed on into Tuesday.  School was canceled for the second day in a row.  While kids rejoice with such news, we adults face the reality of the miserable work of digging out from the storm.  One upside is that a blizzard brings on a frenzy of birding activity in the yard.  Natural food sources get covered up, and many birds head to the easy pickings of a feeder.  The activity was so hot that all of us found ourselves looking out the window at one point or another to see the feathered fray outside.  Here are the highlights:
A FOF (first-of-fall) American Tree Sparrow showed up.  It is such a good-looking sparrow and a great bird to have in the yard.
Blue Jays continued to delight even if they were having bad hair days.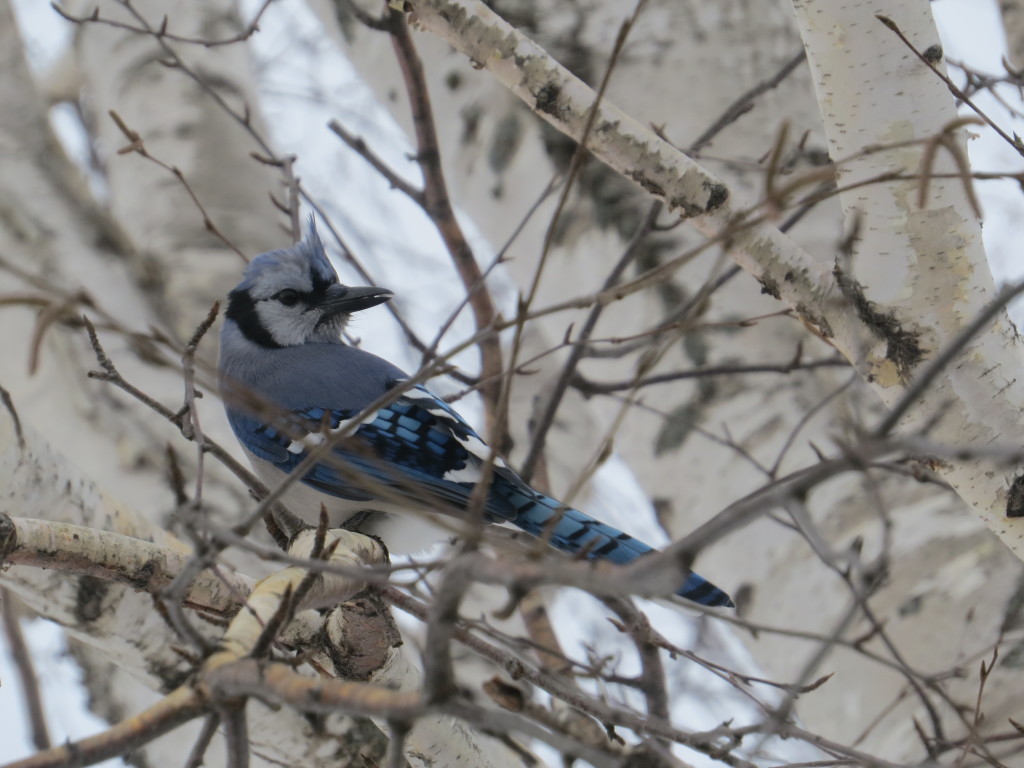 Previously a shy bird for the October Birds post, the Hairy Woodpecker decided to show up along with a couple others! We had a record-high count of three in the yard.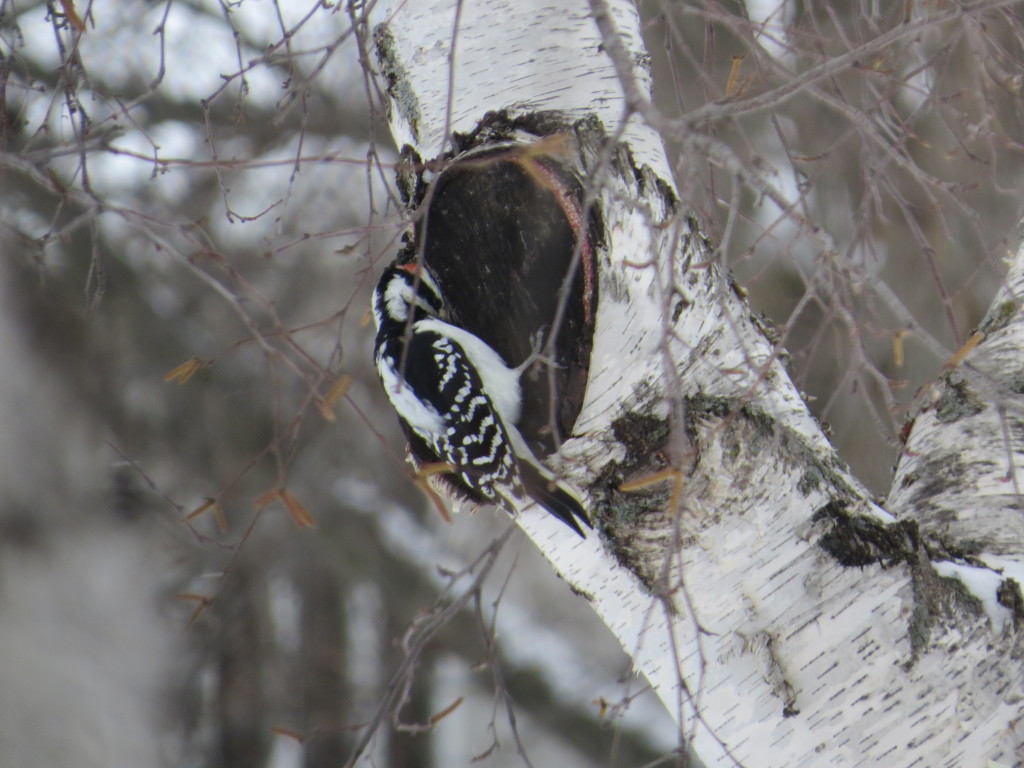 This next bird has long been a family favorite, and on this day our normal pair of Eurasian Collared-Doves doubled!  It was another record-high count for the yard.  ECDOs are quite uncommon and seldom seen in most of Minnesota, so we are quite fortunate to have them in our yard.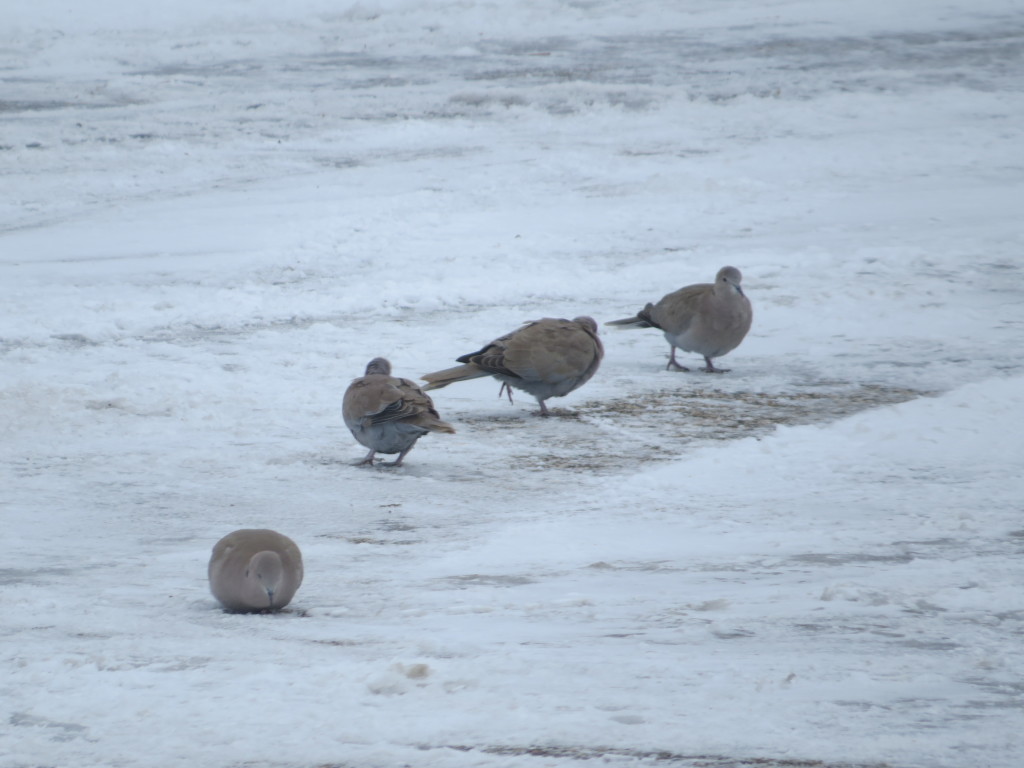 This next bird isn't exactly a highlight nor very rare, but it is rare to see a European Starling in the yard. Normally I don't photograph this bird, but it showed up during the photo shoot, so what the heck.  And actually, it's kind of cool-looking.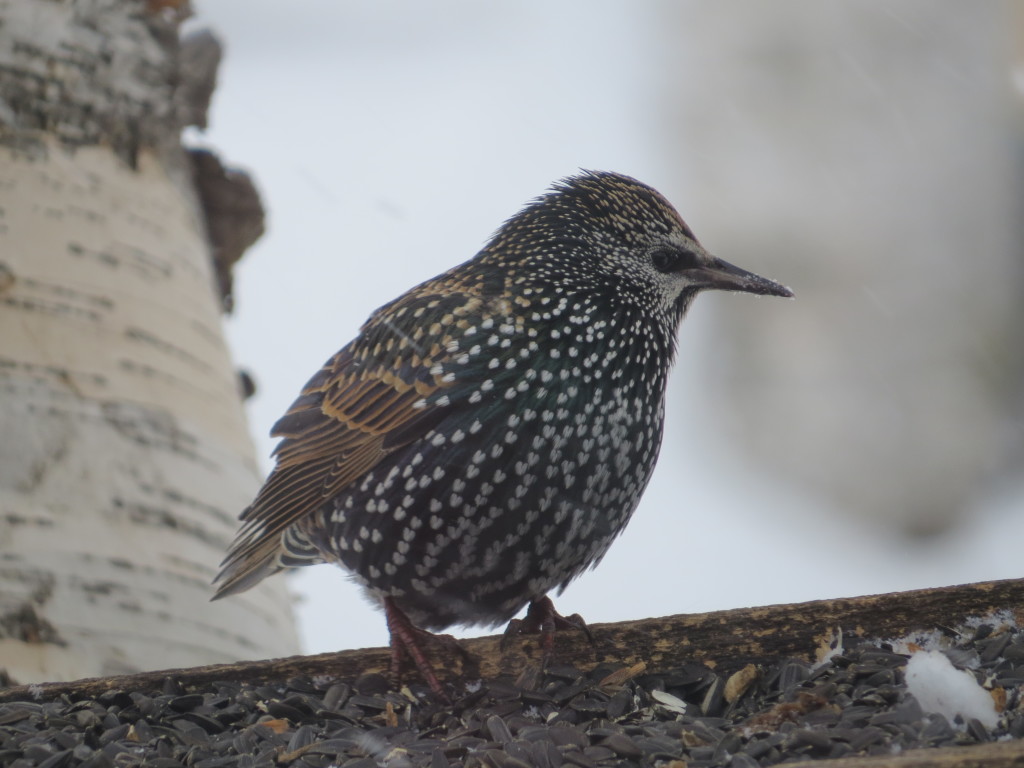 Another bird that missed last month's photo shoot and that never gets old to see is the Northern Cardinal.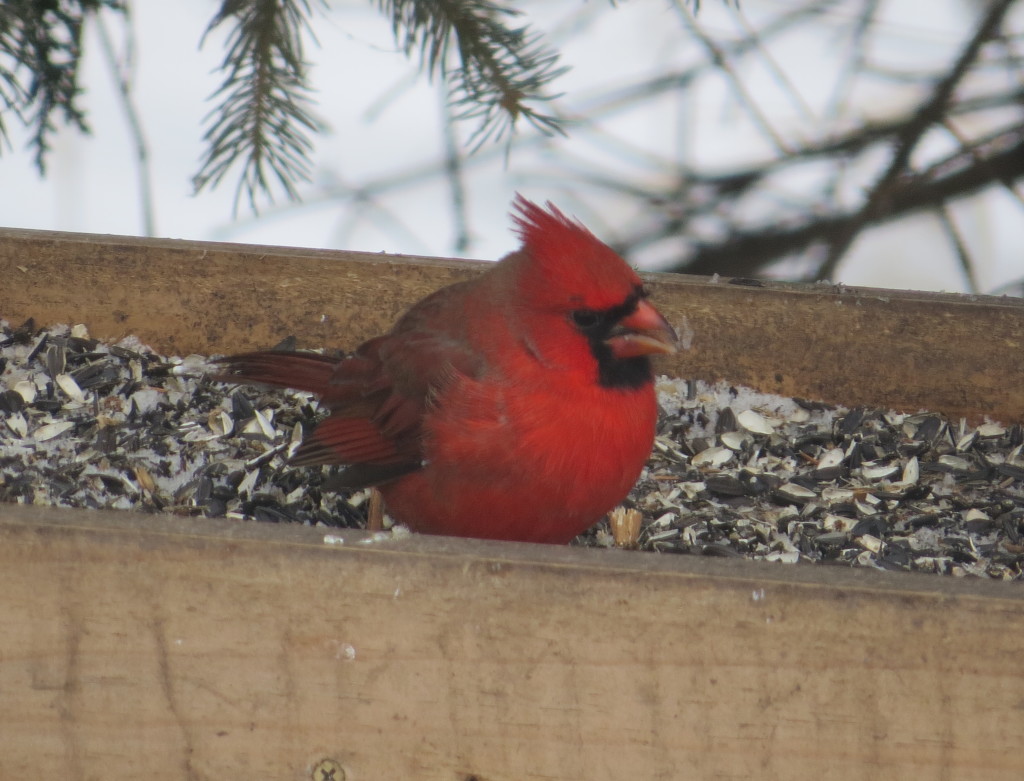 The male, though, was just not very photogenic, always sitting in seed trash or posing with food in its beak.  Typically overshadowed by her mate, the female stole the show on this day proudly displaying her beauty with subtle hints of red.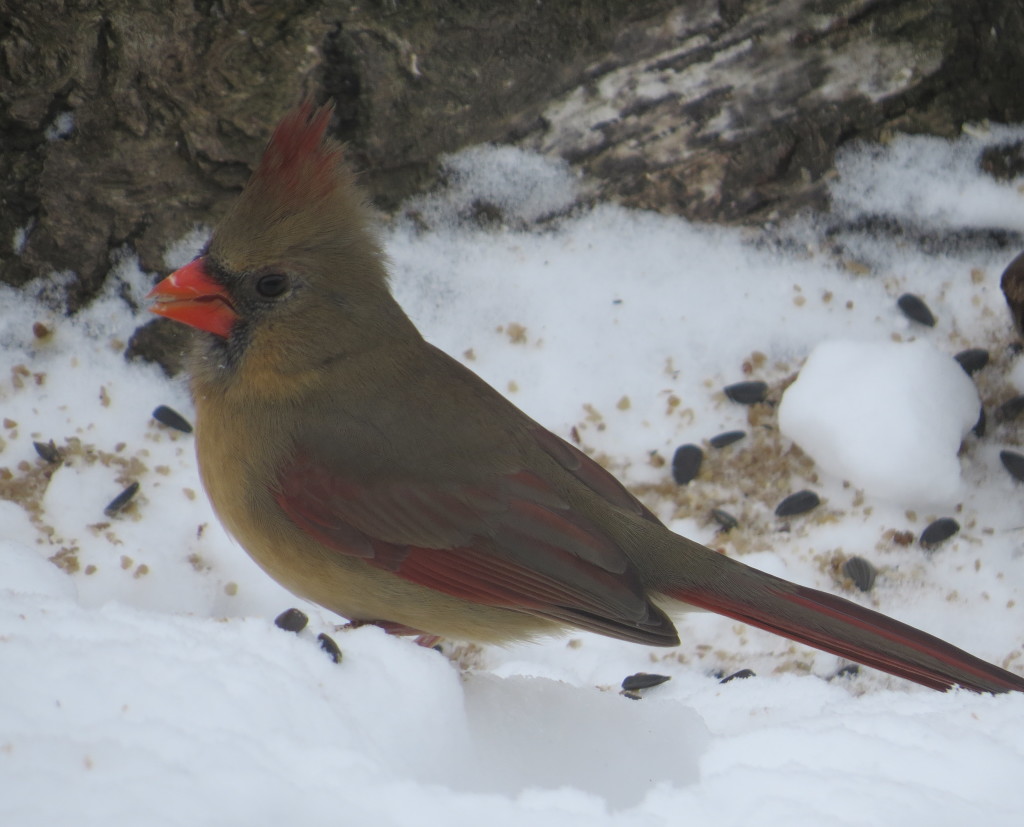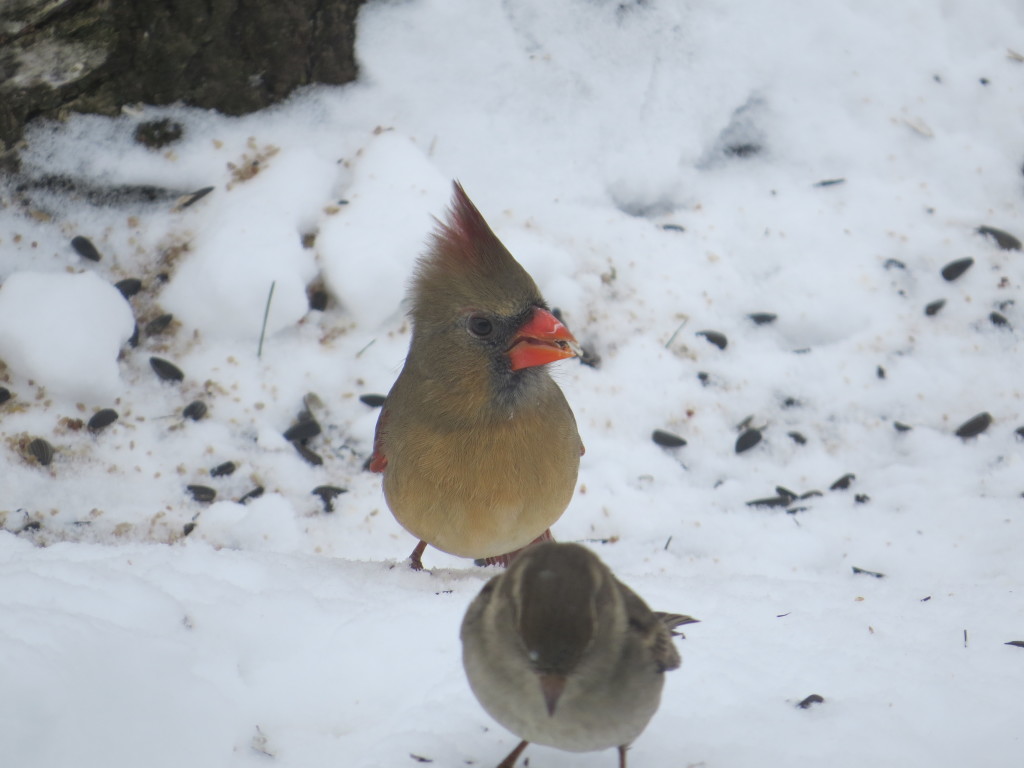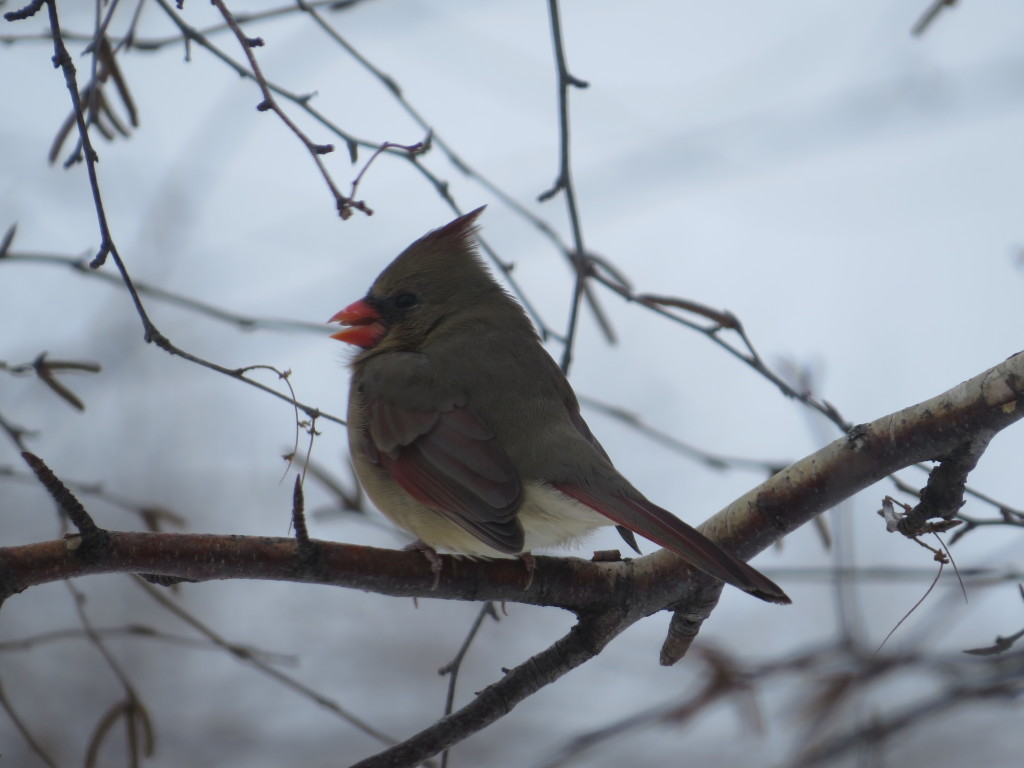 Clearly this female has had enough of being sidelined by photographers and male Cardinals alike.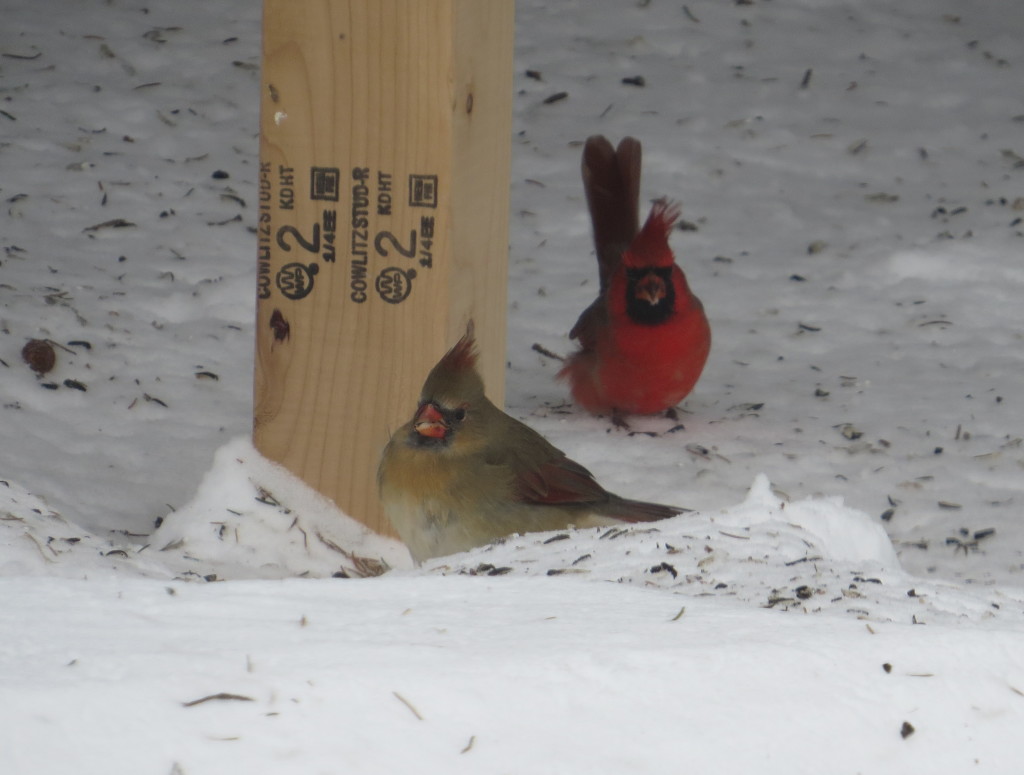 What could be better than a pair of Northern Cardinals in the yard? How about TWO pair! This was another record high-count brought on by the storm.  Woohoo!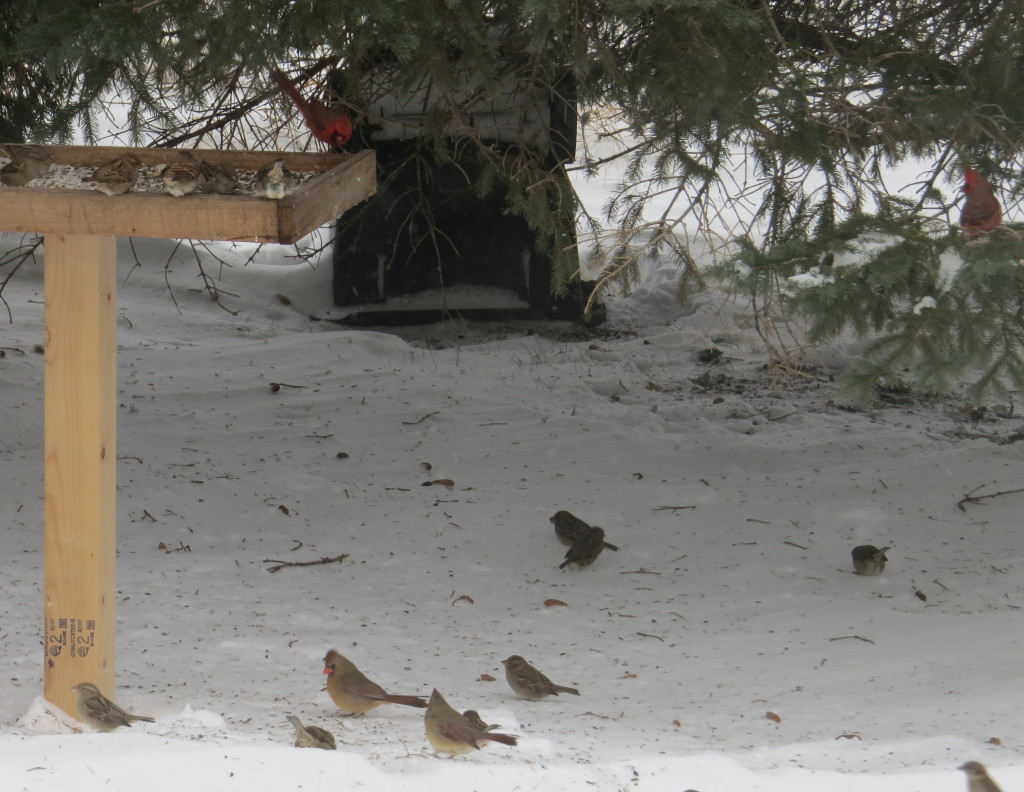 The males did NOT share feeder space.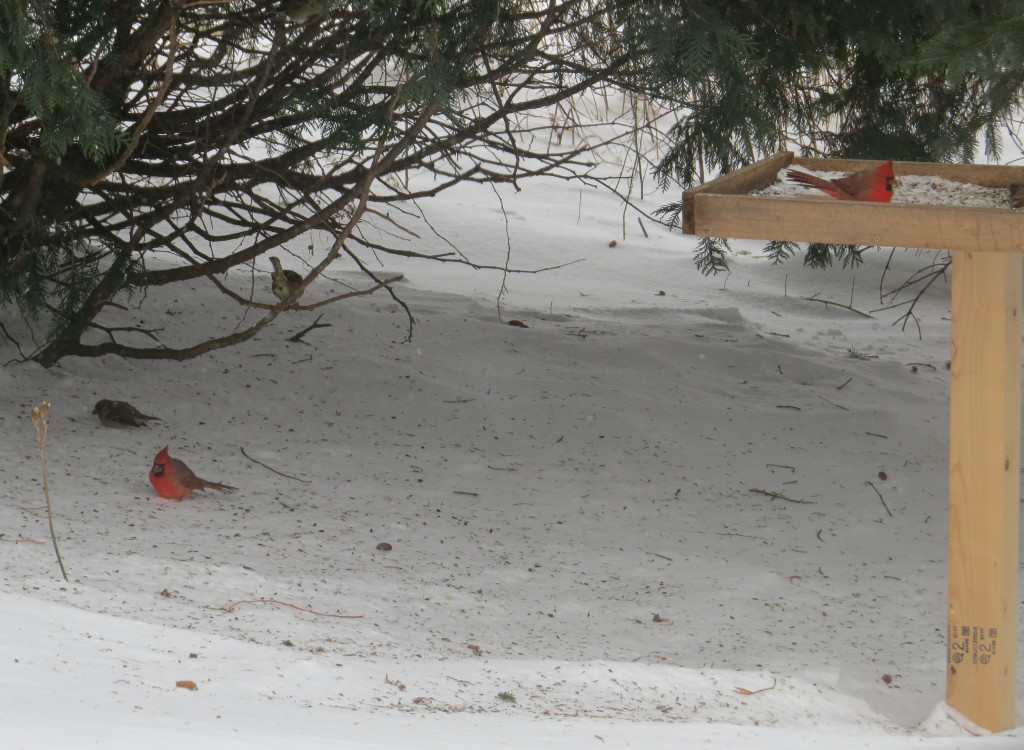 Not pictured in any of my posts are the hordes of House Sparrows that we feed.  I would guess over 50.  I actually don't mind them because I consider them bait for something bigger, better.  I was in my bedroom folding laundry and not paying attention to the incessant noise of all the sparrows and other birds at the feeders when I heard a huge WOOOOSH as all these birds flushed simultaneously and a loud, collective "CHEEP!" which I'm pretty sure is bird-speak for "Oh S#$%!" I knew a predator had finally come in to nab a meal.  I raced to the window, thinking I'd see my Northern Shrike return.  To my amazement, a huge raptor swooped in and landed in front of our living room window.  It was a Cooper's Hawk! I hollered for Evan to come see it, but he was in the basement and didn't hear me.  I got out to the living room and saw this guy perched just 6 feet from the window.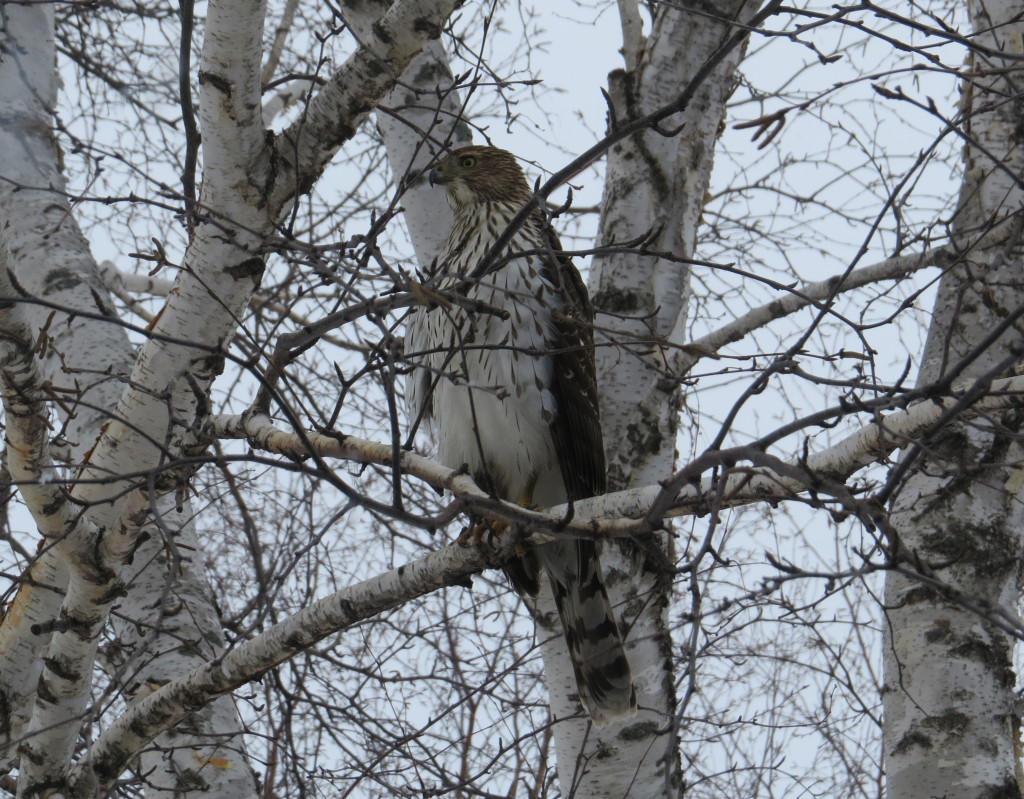 I left this next photo uncropped so you could see just how close it was – you can see the soffit of my house in the upper right of the photo.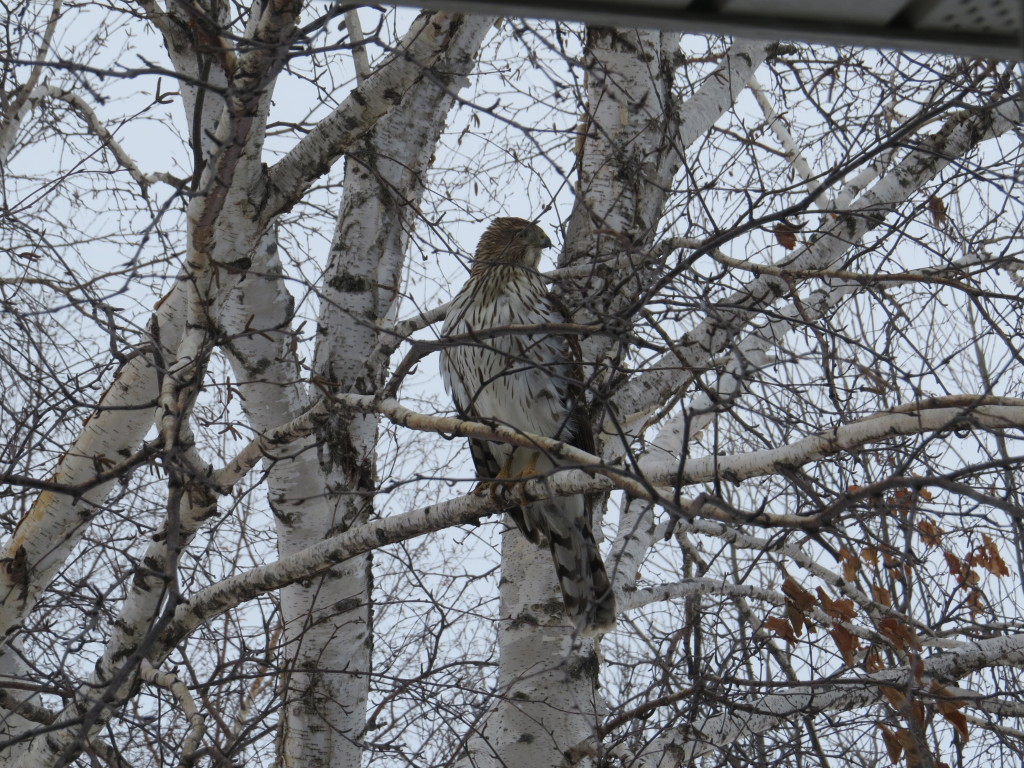 This was a cool sighting.  Too bad it didn't grab a sparrow or two before it tried to fly into my living room and then leave.
Another highlight bird that showed up a week after this stormy day was a Fox Sparrow who was very late but still very much the life of the yard party.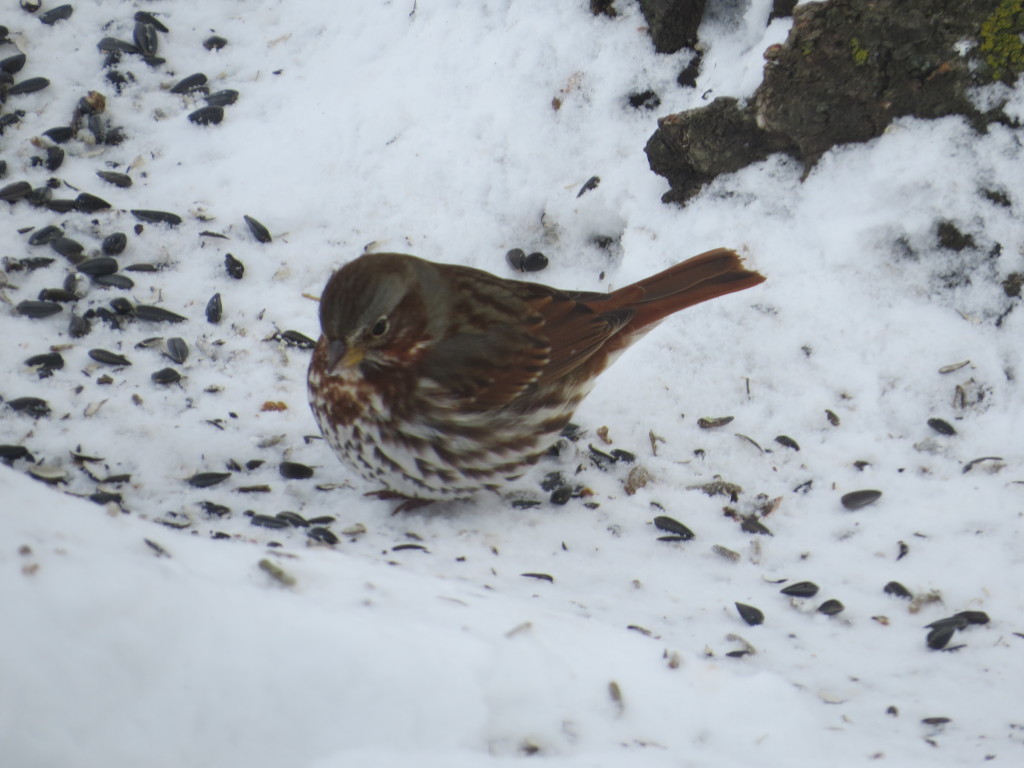 Storms are fun if you're a birder.  It turns out that the day that brought us the Varied Thrush also delivered a duck gift to Minnesota on Lake Superior.  This news would start a week-long internal storm of sorts for this birder.