Late at night on June 12th I got a text from Randy asking if I wanted to go hunt for Cerulean Warblers in the county the next morning.  Most definitely the answer was yes. A Cerulean is not a life bird for Evan or me; in fact I had seen one just a couple days prior at Murphy-Hanrehan Park Reserve in Savage.  However, they are one of the coolest warblers out there because A) they are blue warblers that are beautiful and B) they are quite scarce and hard to find.  I was eager to tag along with someone who's been birding the county for 25 years and check his old haunts and hiding places.
We didn't have any luck at our first stop, and honestly I wasn't expecting to find a Cerulean this day – that's how tough they are. Randy mentioned stopping by Sibley State Park to check some old spots, and then I mentioned to him that I had seen an eBird report of a Cerulean Warbler at Sibley a couple weeks ago on my Birding Across America website.  But there was no specific information on its location.  It would be like looking for a needle in a haystack.  Actually that would be easier than looking for a Cerulean in Sibley.  Anyhow, Randy was encouraged by this news.
Randy first stopped at the park office to buy a vehicle pass, and he had the presence of mind to ask if they had received any reports of a Cerulean Warbler.  As a matter of fact, they had!  And they knew where to point us! A short, slow drive later with the windows down revealed the unmistakble rapid buzzy song of our target bird! And what a bird it is.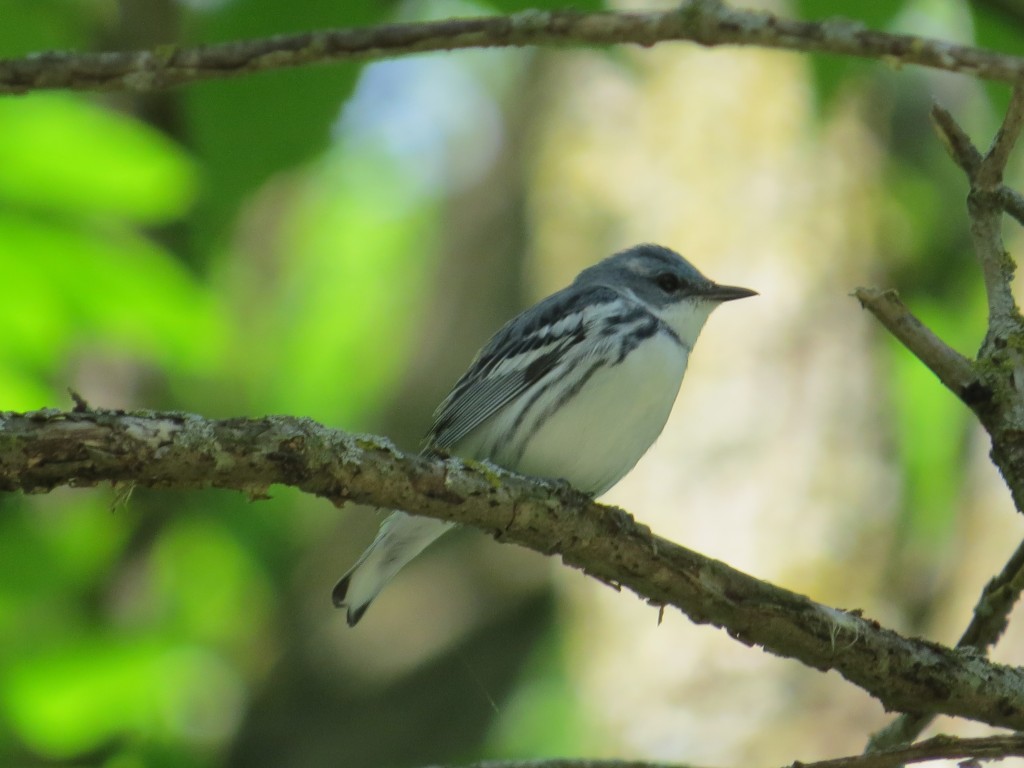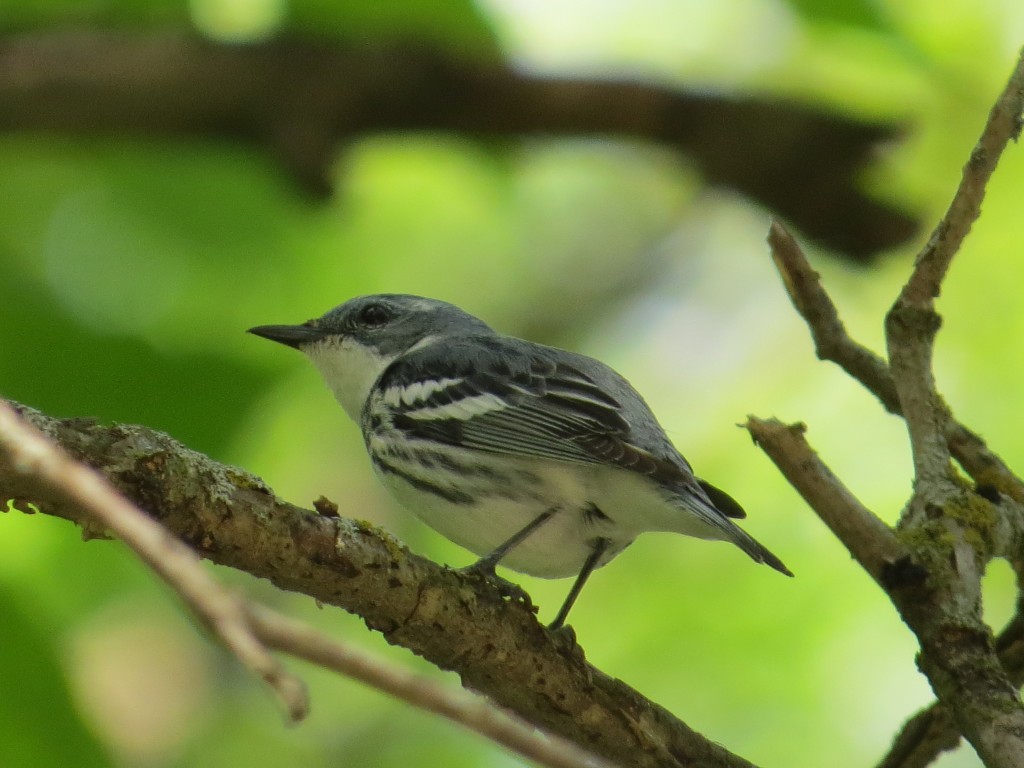 It was so much fun to watch this male sing on territory.  Refinding a warbler during migration is a crapshoot, but a warbler on territory in the summer is pretty much a guarantee.  I knew that we would be able to stop out and see it again and that Steve could finally get his lifer.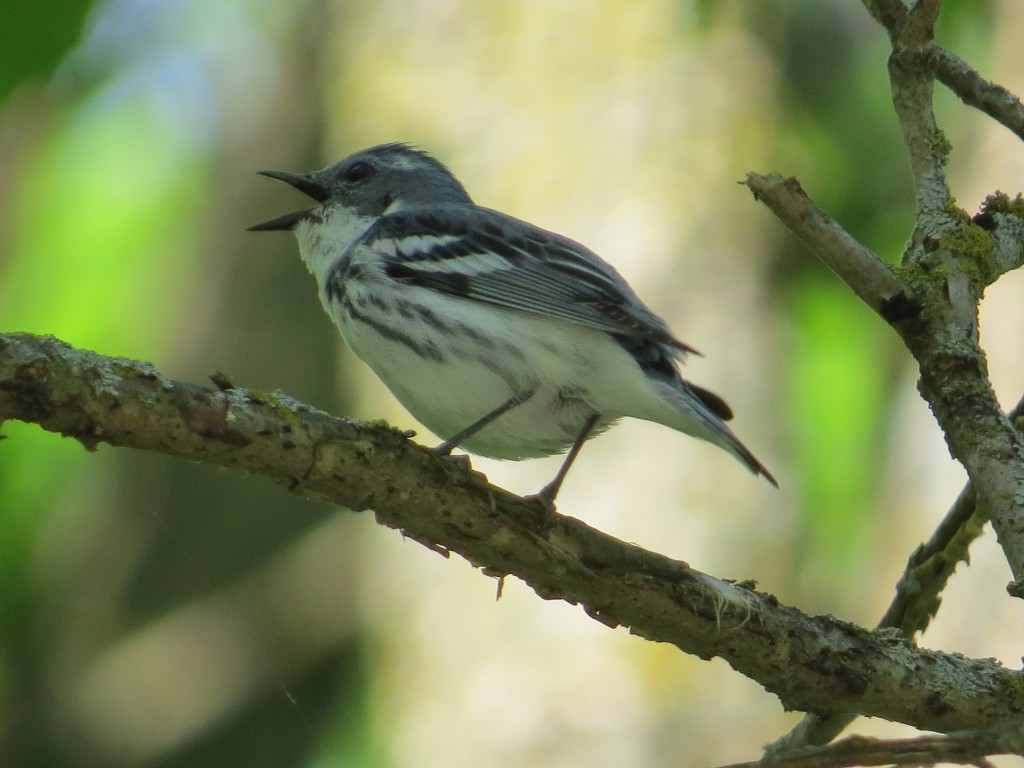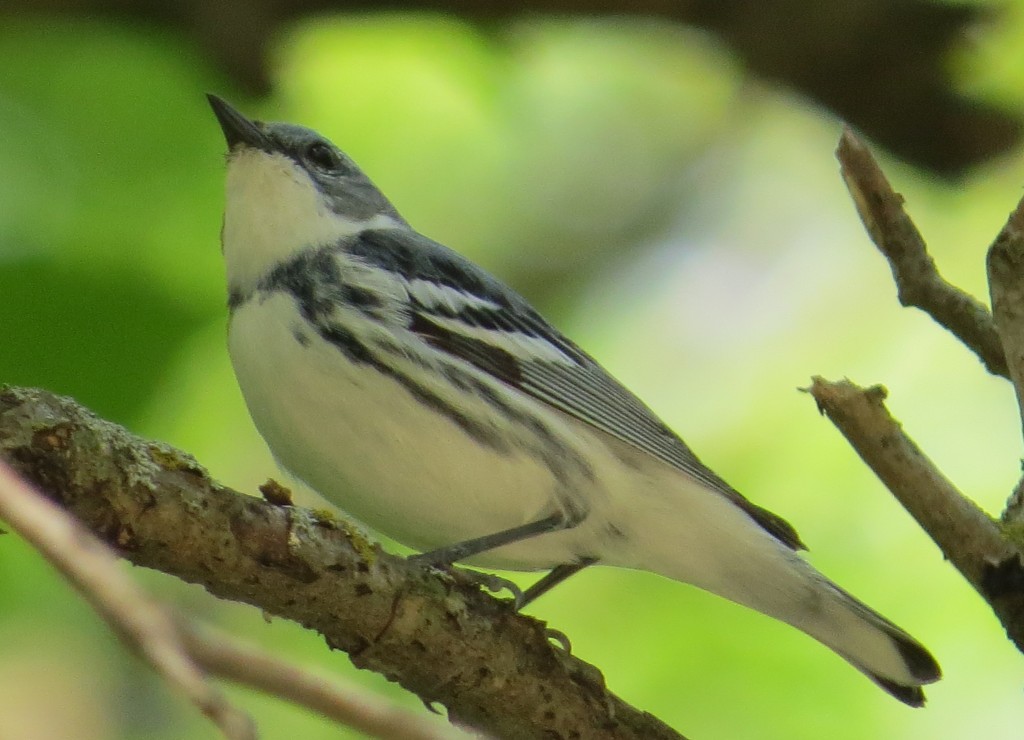 The very next day was Father's Day and we went out for a drive in the northwestern part of the county just to do some sightseeing.  Since Sibley was in the vicinity, we stopped out at the park so Evan could see the bird.  Again, not a lifer for him, just a cool bird. It turns out Steve was there too trying to get his first look at this bird.  I'm not sure how many more Ceruleans I'll see in my lifetime as this declining species is losing habitat in both it's summer and winter homes, so I'll be sure to appreciate this one and check up on it next time we're at Sibley for swimming or camping.