Birding has slowed down a lot, and life has been busy.  Needless to say, we don't get out much.  We have had some fun yard activity recently, though.  I was thrilled to see the male Oregon Junco drop by our feeder this past week.  Excuse the bad photo as it was taken through a dirty window near dark.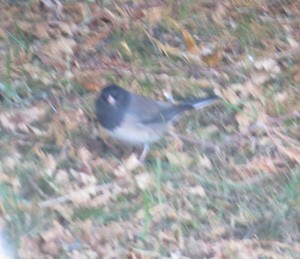 We had this western stray show up last February which I reported on eBird.org, a world-wide database of bird sightings.  With my new sighting of the Oregon, I decided I'd look up Oregon Junco sightings for Minnesota on eBird.  There were not many for our state in the history of eBird.  I noticed, though, that my sighting was not showing up on the distribution map.  Any rare bird is automatically flagged in the system to be reviewed by an expert before being added to the map.  I hadn't checked on the status of my sighting since I entered it in February.  I was annoyed that it still wasn't showing up.  I hadn't even gotten a rejection notice from eBird.  So I emailed them.  eBird apologized for the mistake, reviewed my sighting with photo documentation, and subsequently approved it.  They also encouraged me to submit my October sightings as well.  So I did, and now our yard is one of the few documented locations of the Oregon Junco in Minnesota.
This evening I had another sighting of an Oregon Junco, but this time it was the female! I have submitted this to eBird and am currently waiting on their review.  Here is a picture of her.  Notice the gray hood and the tan sides and brown body. The male has a black hood with a richer chestnut color all over.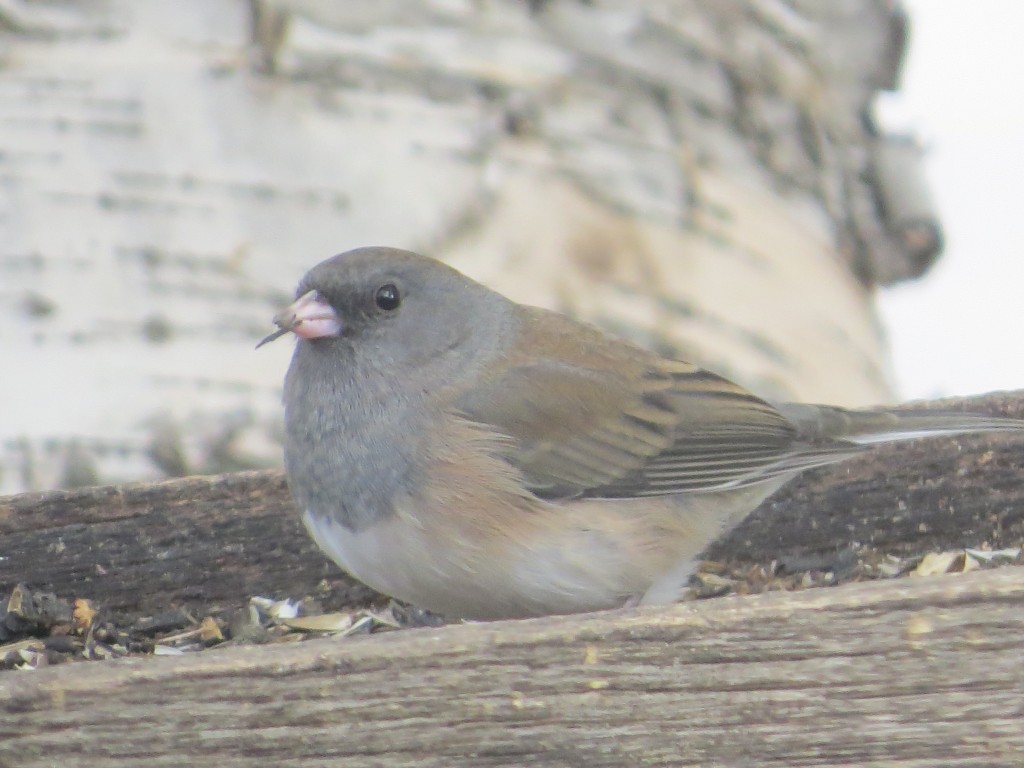 Here are some better photos of the male Oregon Junco from last winter.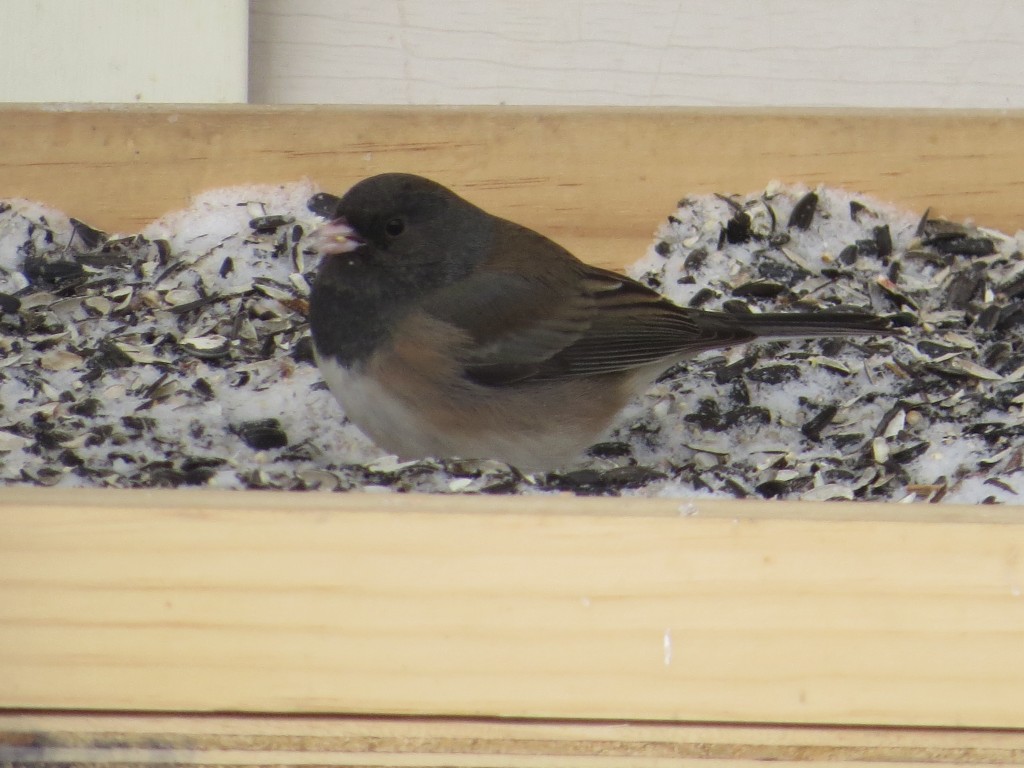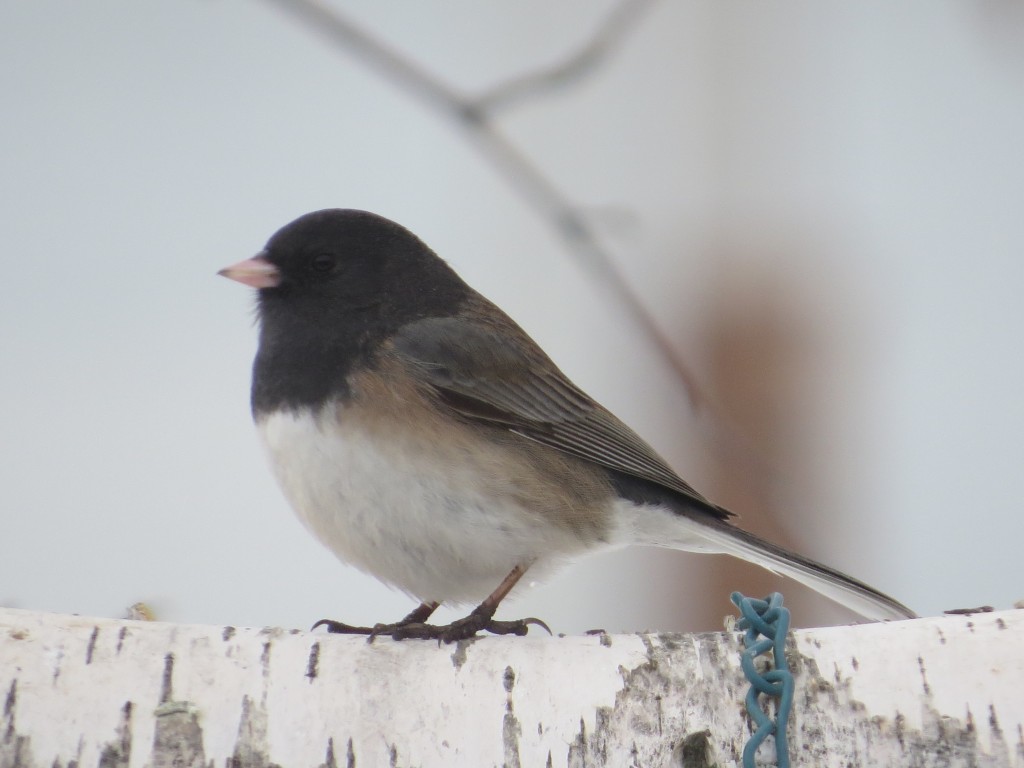 The other day as I was watching for more opportunities to photograph and document this cool visitor, I spied a different-looking bird on our feeder.  I recognized it instantly as being the female Purple Finch!  A new yard bird!  The white-eyebrow is the distinguishing field mark that sets it apart from the nearly identical female House Finch. Evan was right with me when I saw it, and he quickly got excited at this "new" bird.  We got our lifer last May when we went to Brainerd chasing the Painted Bunting.  Even so, it was still really cool to have one come to the yard. Hopefully we get a male next time.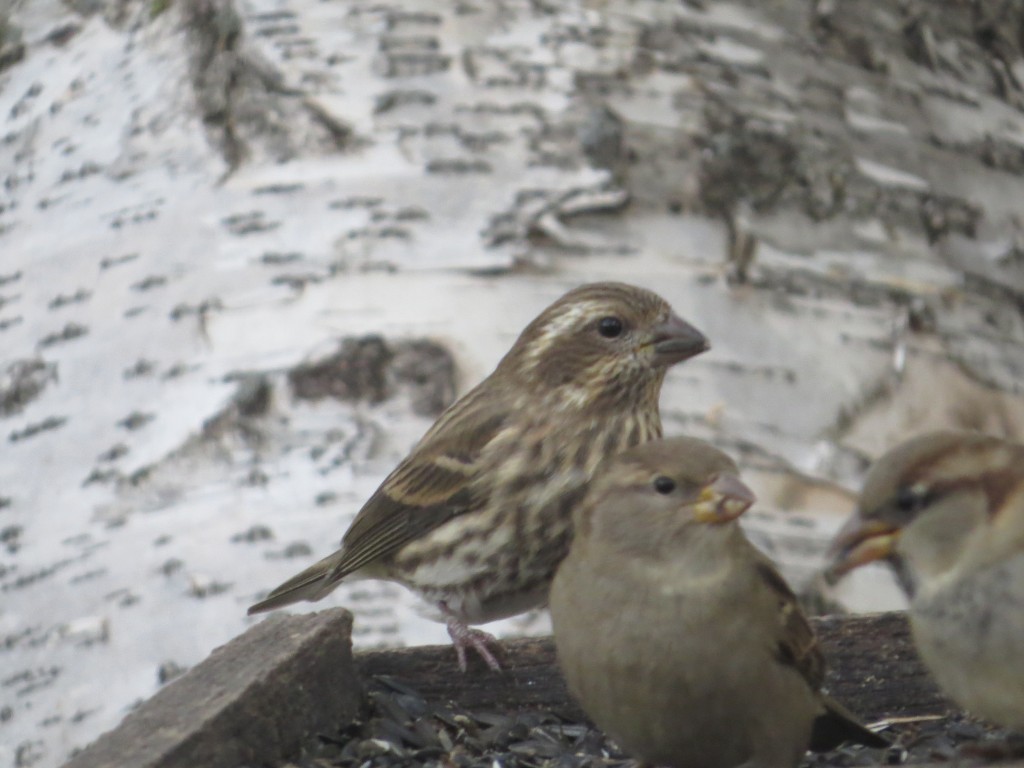 How about you?  Are your feeders full of seeds and ready for the winter birds?  You just never know what kind of cool birds will show up.