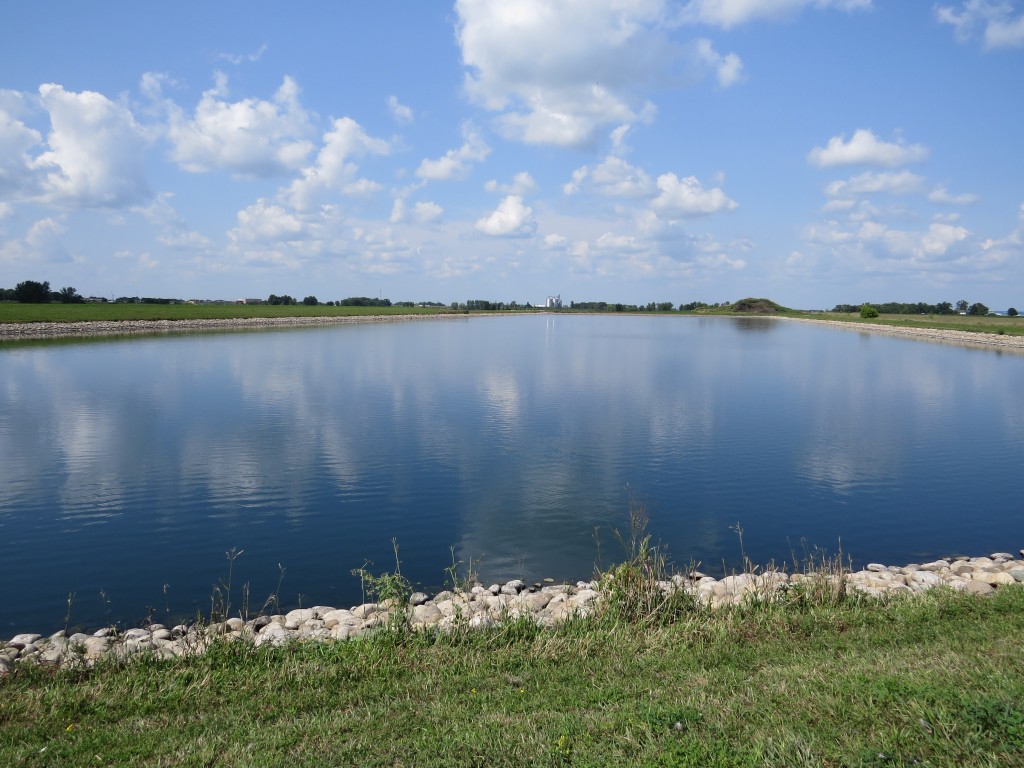 Today was one of those days where the kids were driving us crazy, and we had to do something.  Plugging into our individual technologies all day was not an option.  So we decided to take a little day trip down to Lyon County's Garvin Park.  Evan and I discovered this park when we chased the Cerulean Warbler in July.  On the way to Garvin is the town of Cottonwood which has surrounding marshes, lakes, and poop ponds that are known for its shorebirds.  The Cottonwood wastewater treatment ponds were also the location of a reported Western Kingbird – one that I've had my eye on for some time.
Driving around the poop ponds was a lot of fun.  Unlike other wastewater treatment facilities I've visited, the gate for this one was open.  Most have "No Trespassing" signs and have their perimeters secured with a fence.  This place was very inviting.  There were several of these large, perfectly rectangular ponds.  We were able to drive around them on the dikes that separated them.  Here's a shot of Evan riding and checking out the rocks below – the perfect hiding spot for many of these shorebirds.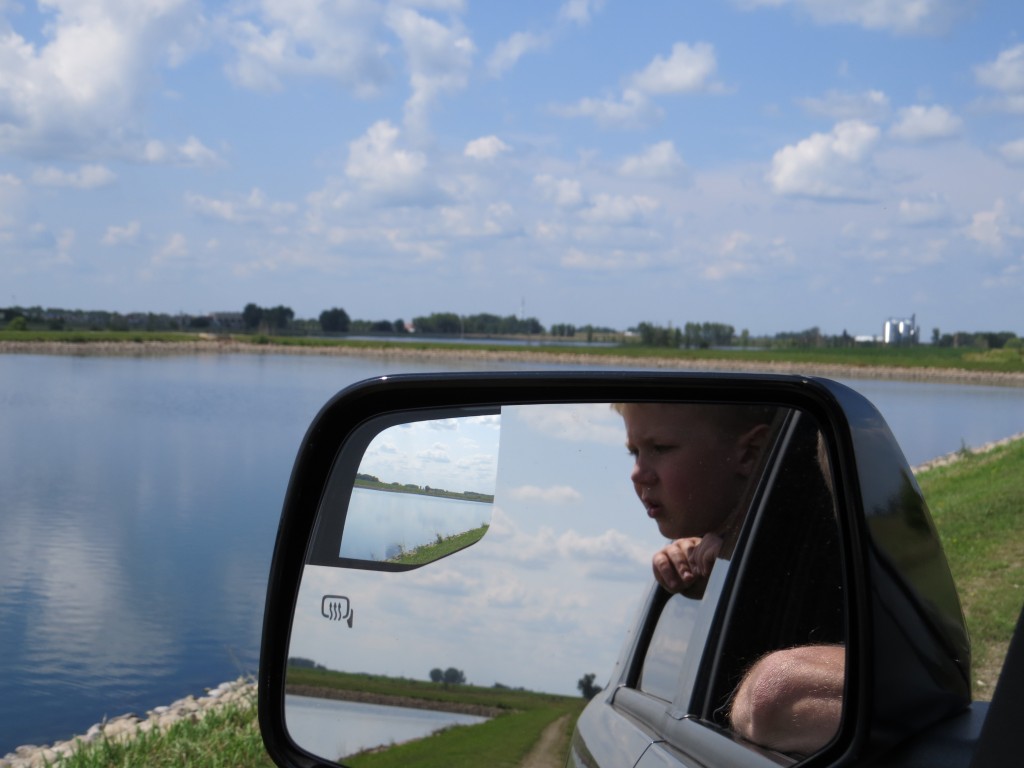 These tiny birds hide in plain sight as many are seen only when we flush them with the vehicle.  Here is a Least Sandpiper.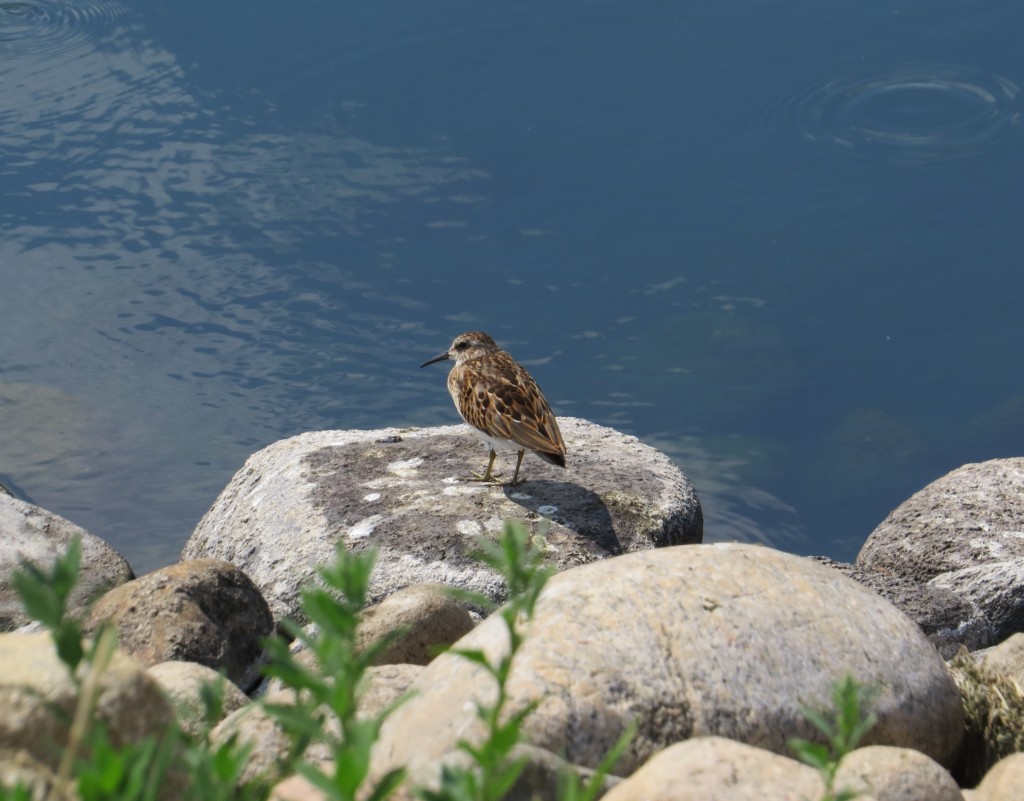 This next one was a new bird for us – the Semipalmated Sandpiper.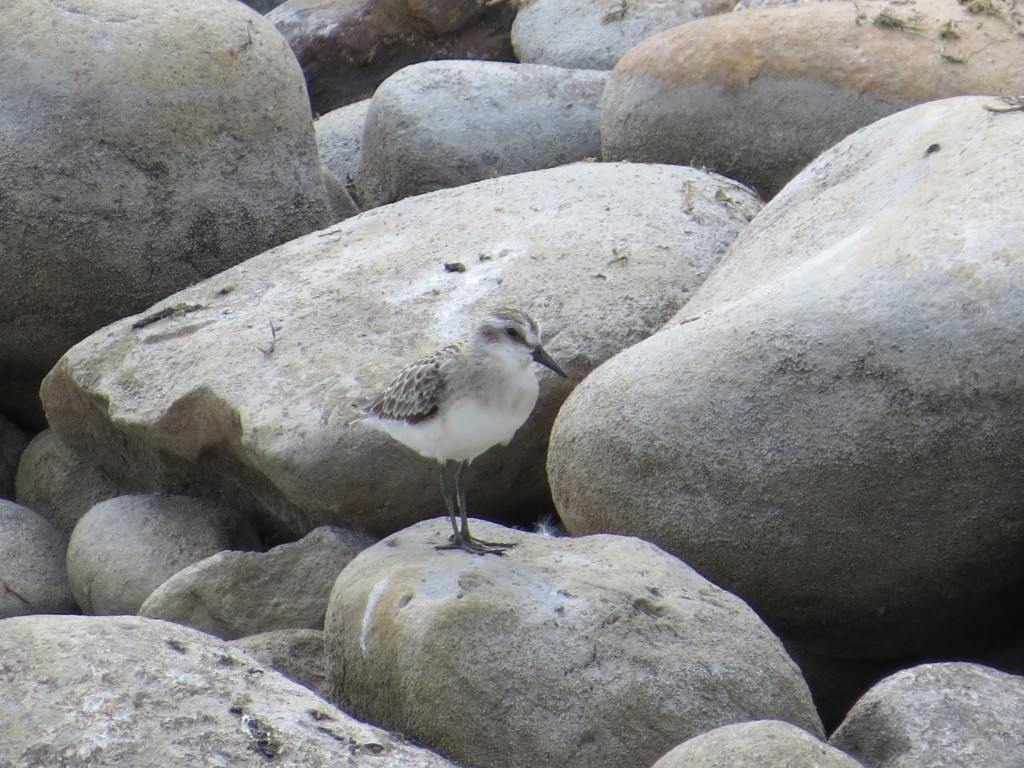 I really like this next shot because it captures three species: (top to bottom) Killdeer, Pectoral Sandpiper, Spotted Sandpiper.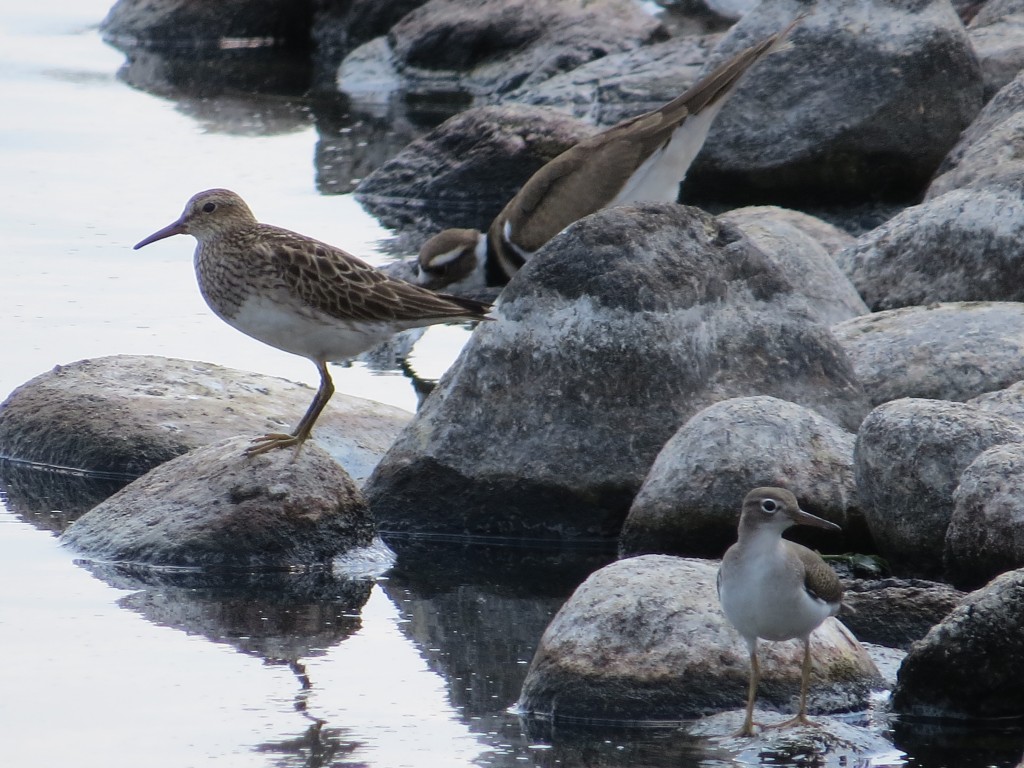 Here is another shot of the Semipalmated Sandpiper.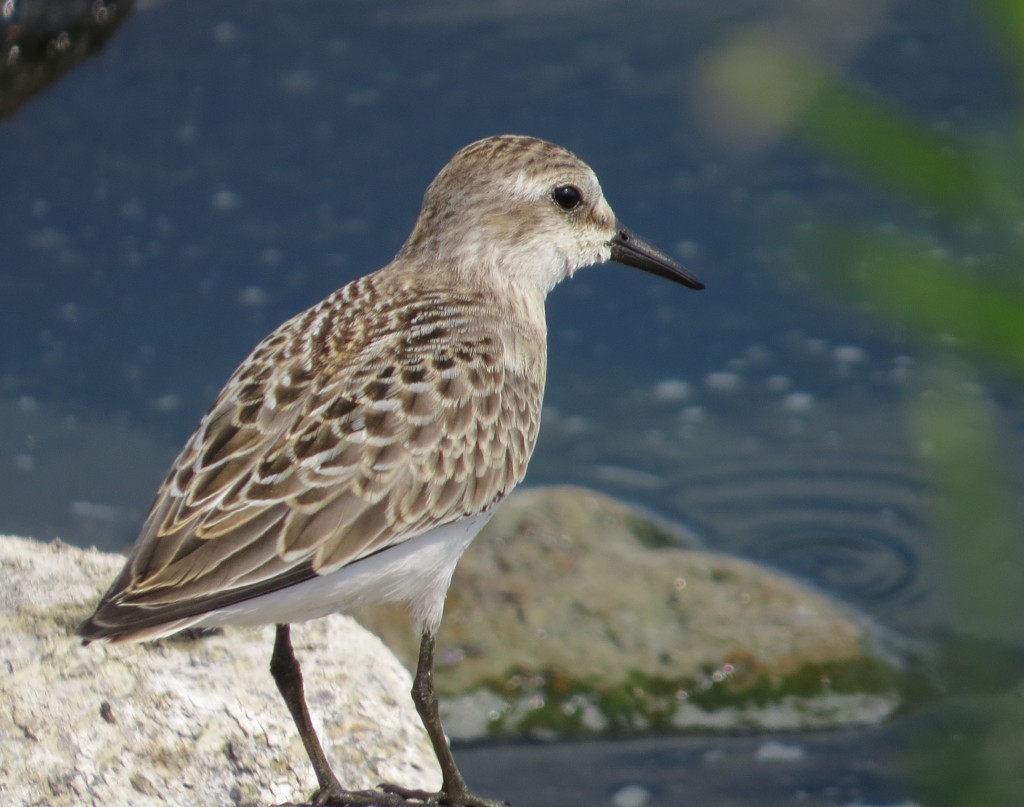 And another of a Least Sandpiper.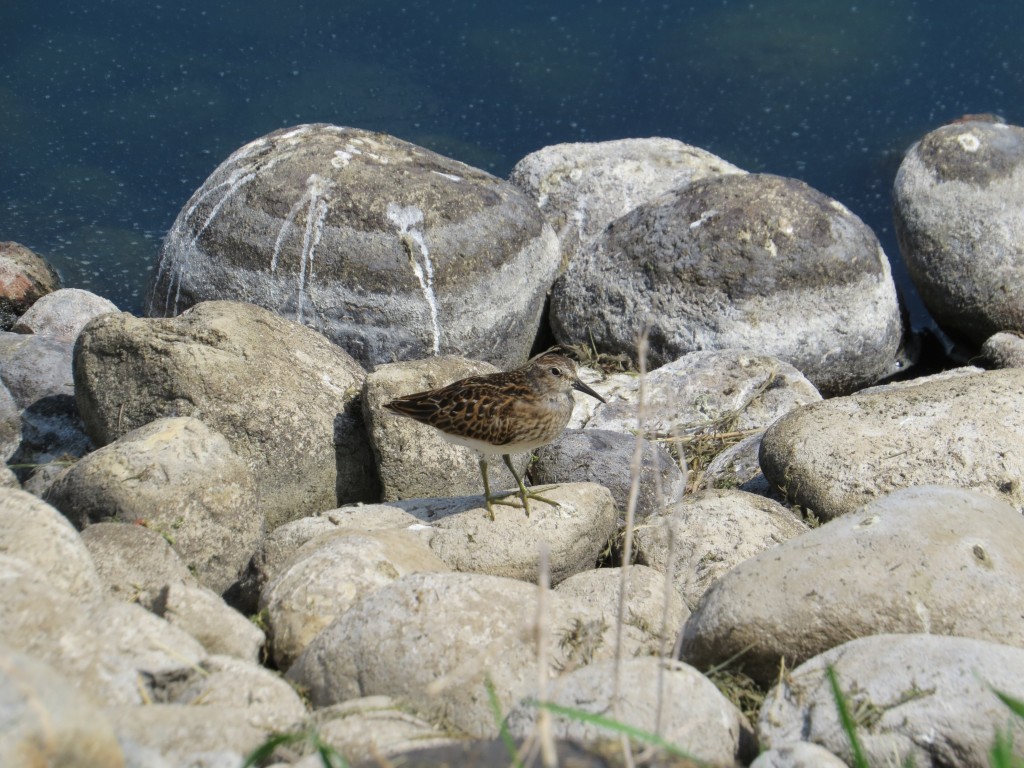 I really enjoyed the beauty of the water at the poop ponds.  The blues and greens were amazing, and it didn't stink!  Well, that is until we drove by one of the ponds which was very nasty.  We struck out on the Western Kingbird, but we did get another lifer when we stopped by a different marsh – the Solitary Sandpiper.  He was all by himself.  Go figure.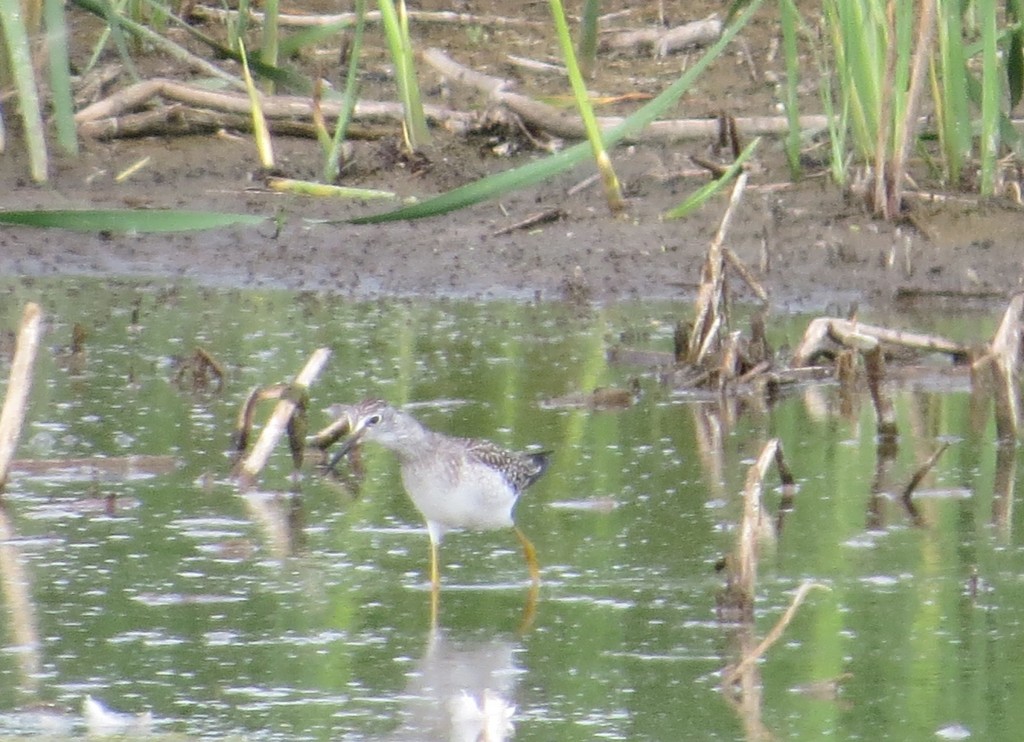 We finally went down to Garvin where the kids could enjoy this: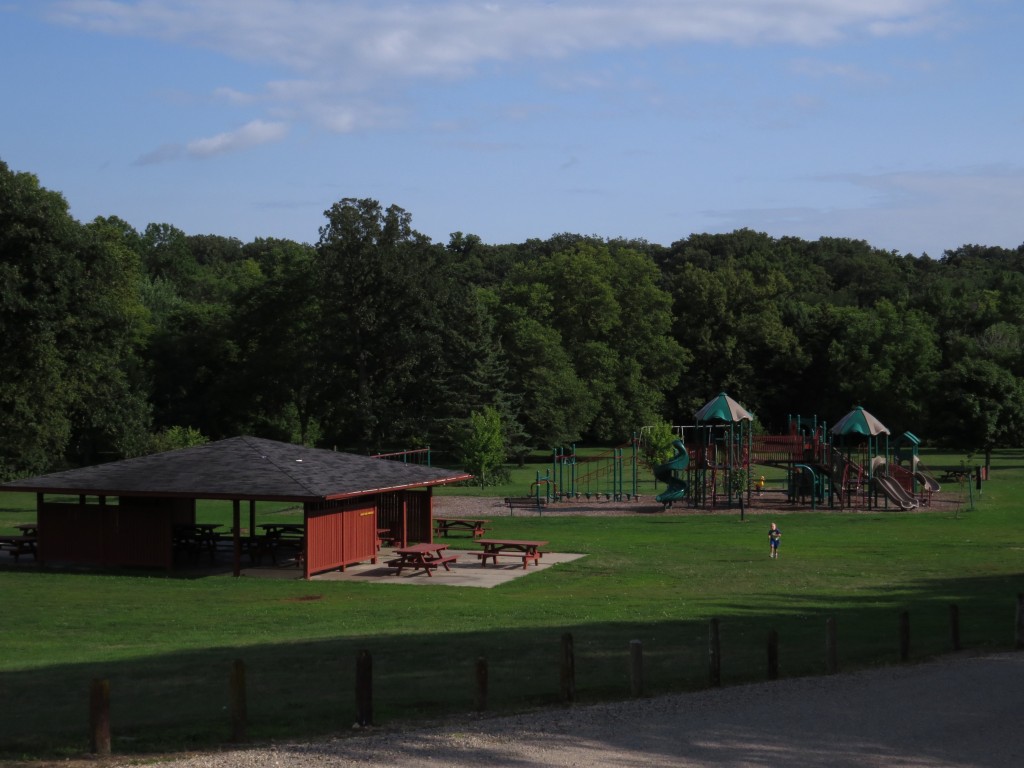 The kids had a great time playing on the equipment and running around, and we all enjoyed grilling out and eating a picnic supper at a quiet park.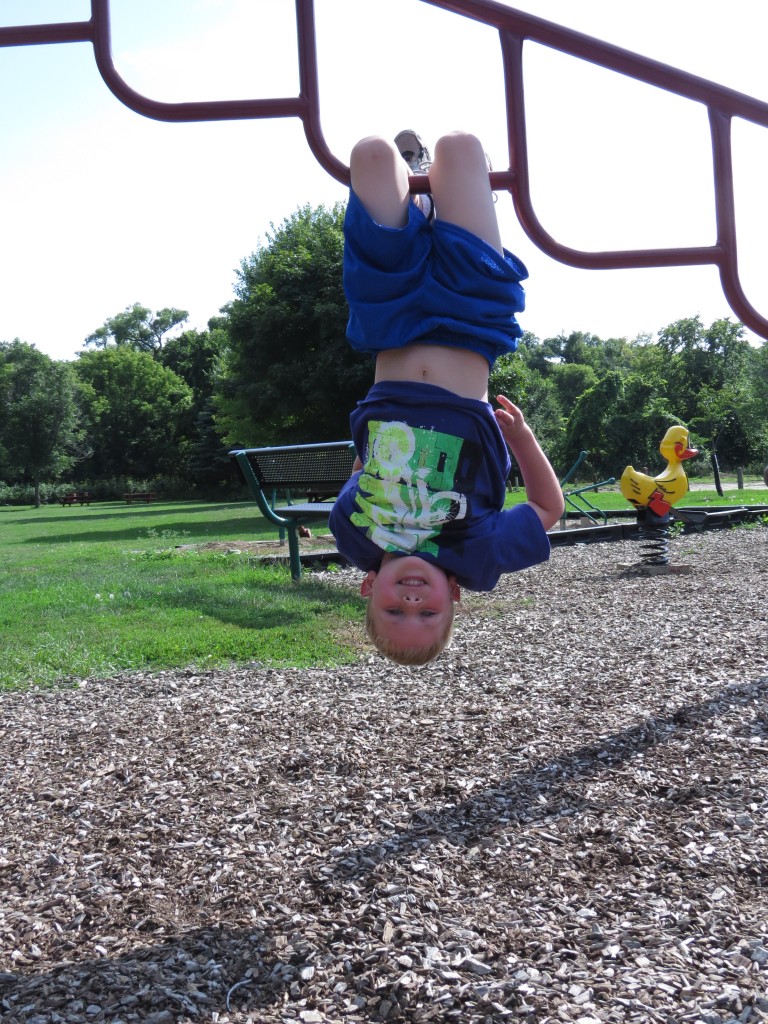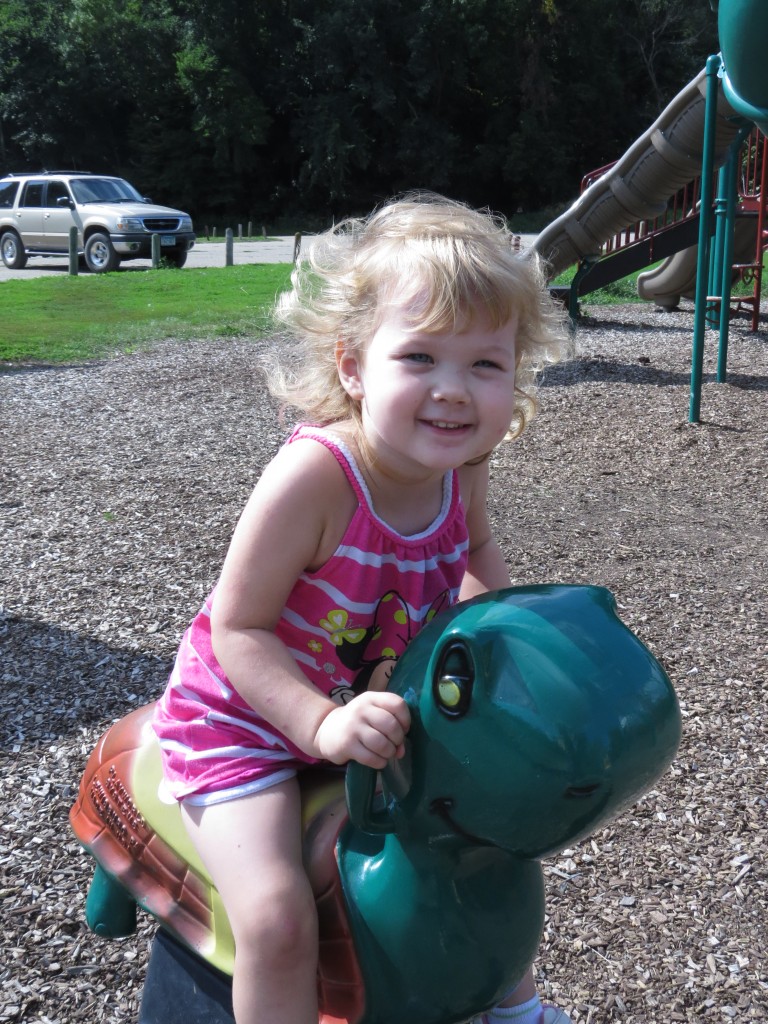 We left and stopped by Cottonwood one last time to look for the Western Kingbirds.  Right when we got there I spotted two larger birds on a wire.  As I was reaching for the binoculars, one flew away and Evan calmly said that it looked like a Blue Grosbeak!  I got the binoculars on the second one before it was gone and confirmed his sighting by viewing the female of the pair!    I had seen a report that a pair was seen down here last week, so it wasn't a complete surprise. It is still a very, very good bird to see in Minnesota.  We saw the Blue Grosbeak in June, but it was no less thrilling to see tonight.