Until tonight, Evan and I had not been out birding since the night he got his 200th life bird last week.  We've been busy around here doing projects, going to the county fair, and celebrating our anniversary.  I could see that Evan was logging a lot of hours in front of the TV, so I decided we needed to get back out into nature tonight.
There's always an excitment about heading out birding.  You never know what surprise awaits you.  I've heard people liken this sport to one big Easter egg hunt.  It is continual hope and adventure all rolled into one.  Tonight was no different as we were eager to get to the Atwater poop ponds for some potential migrating shorebirds.
The scene was very similar to last week: Canada Geese, Mallards, Franklin's Gulls, and Killdeer. But this time there was no Red-necked Phalarope.  Apparently our discovery of that bird last week was pretty unique as only a few have been reported across the state so far this year. I did get excited tonight when I thought I found a pair of new shorebirds. After studying the field guide, though, it turns out they were Spotted Sandpipers, a bird we already had.  That white wedge on the shoulder of the bird was the key field mark that solidified the ID.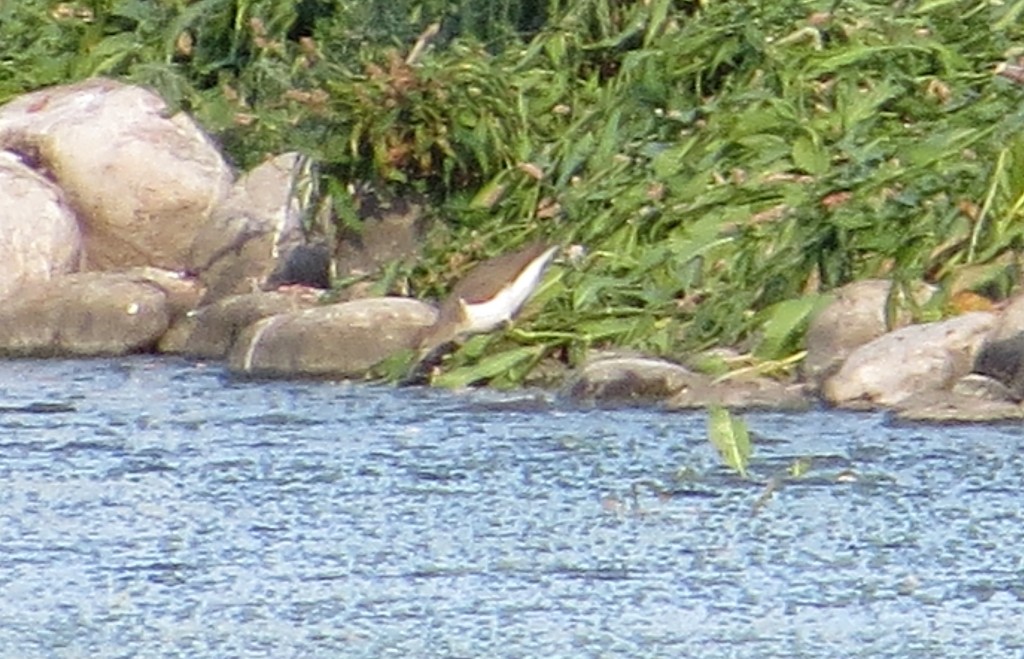 But where are the spots? This bird, like many shorebirds, looks different in the fall than the spring (Ornithologically speaking, fall starts the first of August).  Here is a picture of when we saw the Spotted Sandpiper in early June.  Here its name makes sense.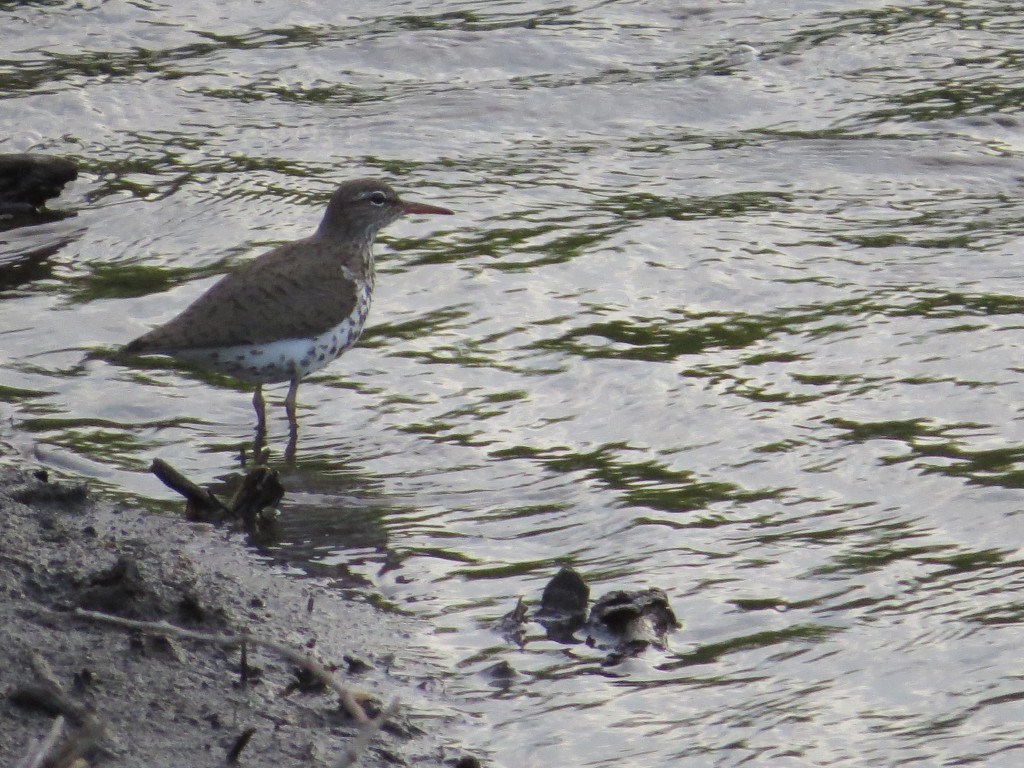 Not a new life bird, but we added to our birding knowledge tonight.  Shorebirds are tough to identify as it is, and then you have to consider that many look different during the fall than the spring.  There's always so much to learn! It was also good for Evan to see this bird tonight because he took great liberty in counting the one in the picture above for his life list even though he didn't actually see it.  He claimed it counted since he was along on the outing.
On our way home we stopped by another spot for shorebirds.  It wasn't a hotbed of activity.  We did find these Siamese Least Sandpipers, though.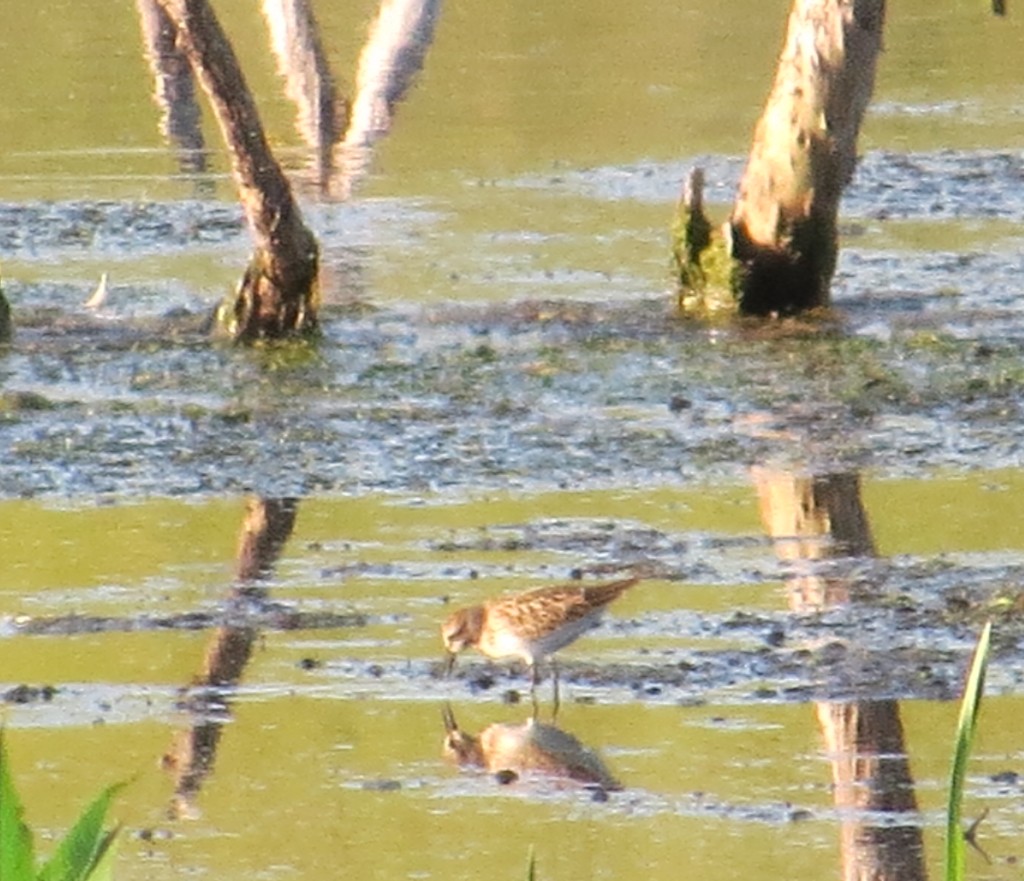 Nothing new tonight.  That's okay.  It felt good to get out on a beautiful night.