The fun thing about birding is that birders are never not birding.  A birder is very in tune with the sights and sounds around him and can easily find a target bird to go after and a place to go birding anywhere he goes.  That was the case this weekend as we traveled to the Twin Cities to spend some time with my sister on her last day in the country before she and her family flew home to Nigeria.  We stayed at a hotel in Brooklyn Park, which was near a reported location of the Western Kingbird in Ramsey.  So, naturally we drove by the spot to see if we could find it.  Birding on the busy, divided U.S. Highway 10 was scary.  I think I pulled over once to look at a bird, but that was enough. We may have seen it, but we'll never know.  We'll have to find that bird in a safer location.
Being in the northwest metro also put us near the Sherburne National Wildlife Refuge.  I've seen many reports from here, so we decided to drive the Wildlife Tour Loop.  I was hoping for an Eastern Towhee and maybe even a Henslow's Sparrow.  It was a beautiful drive in this completely undeveloped land, but we didn't see any new birds.
We continued our travels home, and I held out hope for a Western Kingbird on Hwy. 10 in a couple different spots where they'd been reported.  We still didn't find any.  So much for good incidental birding on this trip.  But then I remembered all the poop ponds and flooded ditchs by Paynesville – we might still have a shot at something!  I pulled off the highway and got out to look at one of the ponds that looked ripe for shorebirds with its exposed mudflats.  I scanned the landscape for anything different.  It didn't take long to pick out some small brown shorebirds that looked promising.  I didn't know what they were, so I took lots of pictures to help with the ID when we got home.  I was right that this was a new one for us – the Pectoral Sandpiper!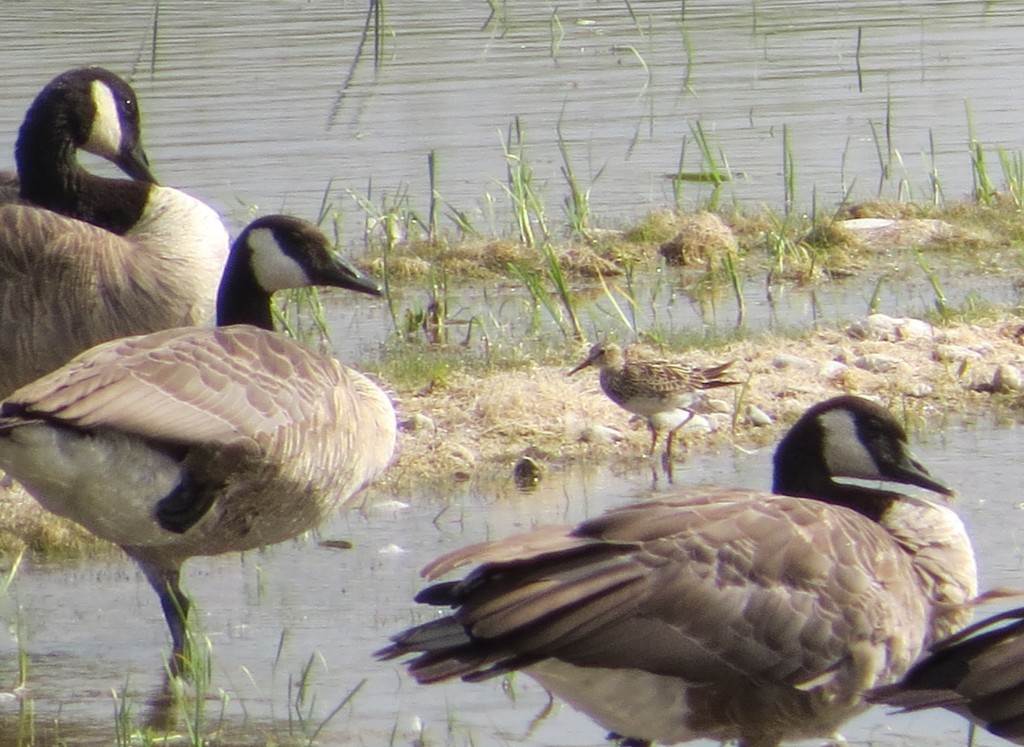 There were about ten of them scurrying about with a couple Killdeer mixed in.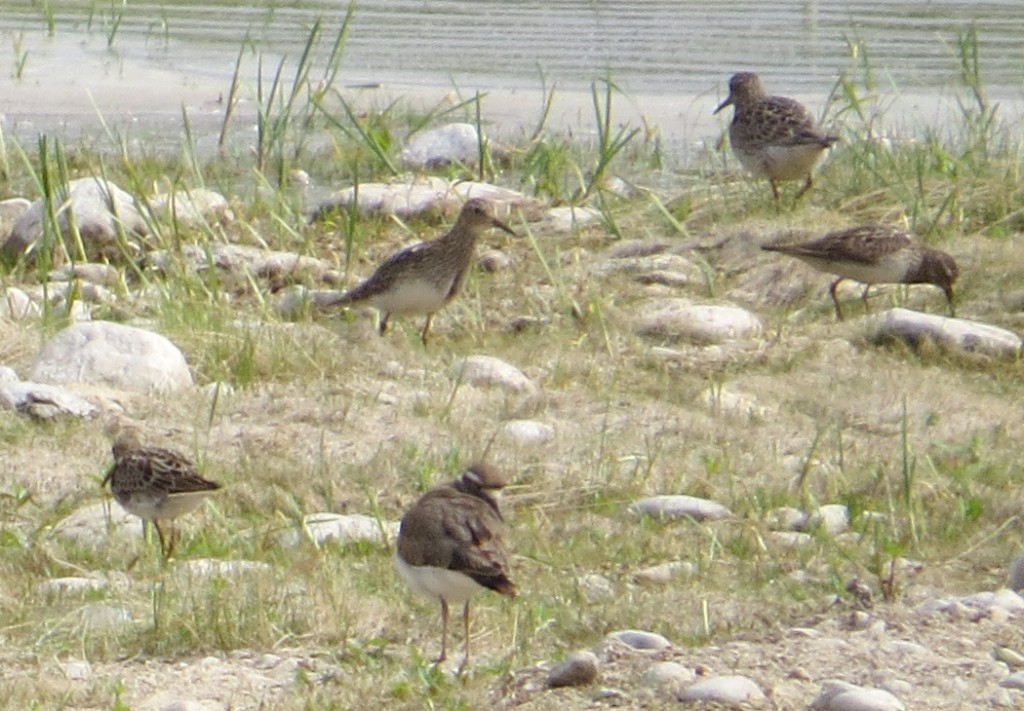 Two birds are all that stand in the way to the monumental 200 for Evan. Keep watching to see what they are and who's going to win the Kaufman field guide!