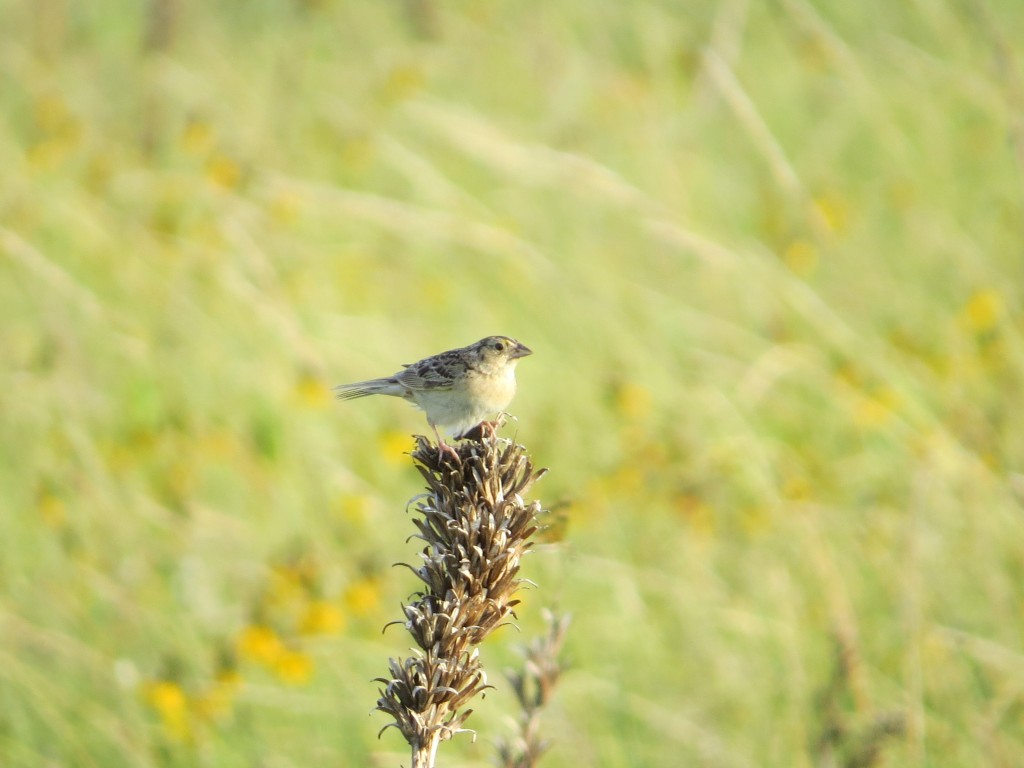 Having a young family often means that birding takes a back seat to other things or gets rushed when it does happen.  This is a busy time of life.  Thankfully I've got good birder friends who can lead me right to a good bird with minimal effort.  Tonight we took advantage of another tip from Joel and got a lifer in a matter of minutes.  Joel has taken the time to create a cool Google map pinpointing locations where he's seen target species of ours.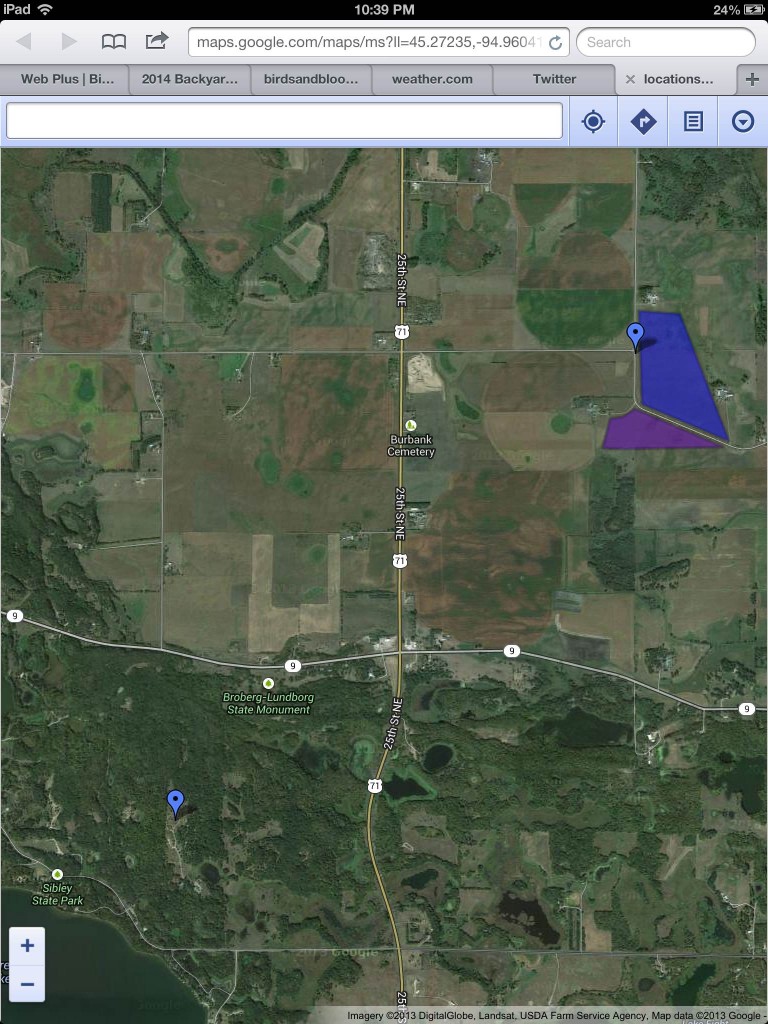 Today I took advantage of Joel's map.  It was a terribly hot day, and our family just spent the day hanging around inside the house.  The heat was part of the reason.  The other part was because Marin has been sick.  Despite having a fever for a second day, she was mostly herself and insisted she was well enough to go swimming at Sibley State Park – something we had talked about doing on this hot day if she was well.  We decided that it wouldn't hurt her to cool off in the lake for a little bit, so at 7:00 this evening we headed to the lake.
It turns out that just a couple miles north of Sibley State Park is a field that Joel mapped as having numerous Grasshopper Sparrows.  This was a bird we needed.  I never felt like making a special trip for this LBB, but tonight we were going out there anyway.  So before we got to Lake Andrew for a swim, we went to this location indicated by the blue and purple sections on the map above.  Because I trusted Joel that there were lots of these birds and because I had a couple kids who were antsy to swim, I was birding at 40 mph, sending a dust cloud high into the sky.  Even still, we found our target with no problem. Just as Joel said it would be, this bird was "teed up" on a flower singing away.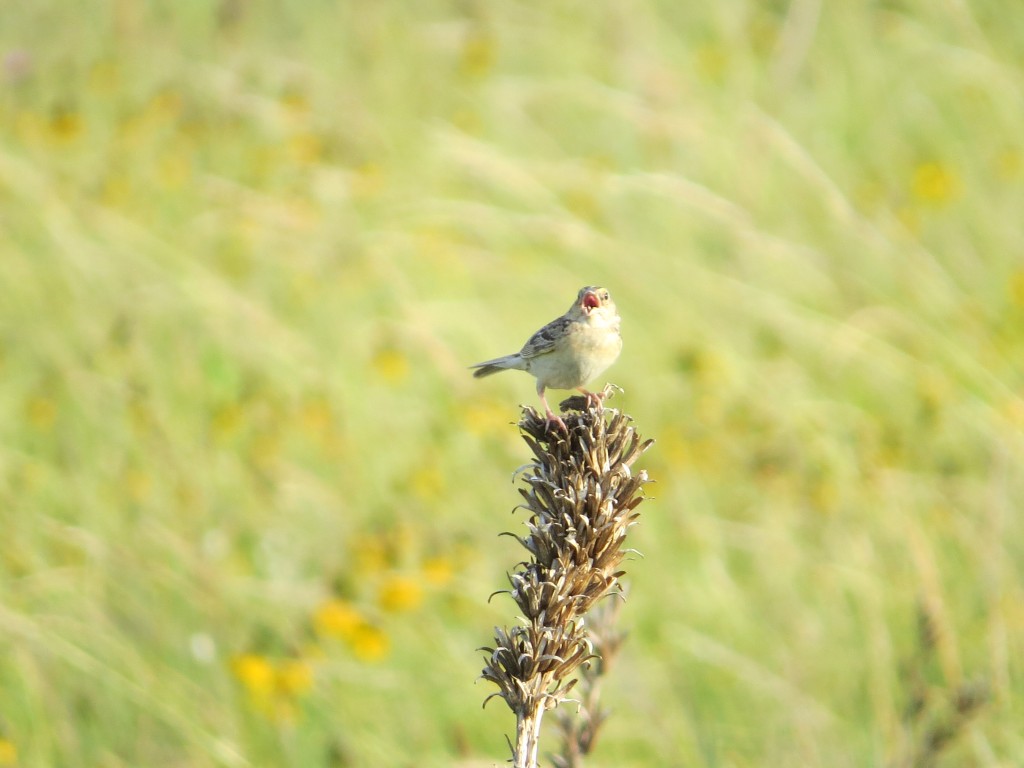 With lifer #192 for Evan and #201 for me, it was time to go swimming.  It was nice that this bird worked itself into our schedule.  Thanks for the help, Joel.  #200 for Evan will be here before we know it.  Don't miss your chance to guess the date it will happen and win an awesome field guide. Click here for more details.