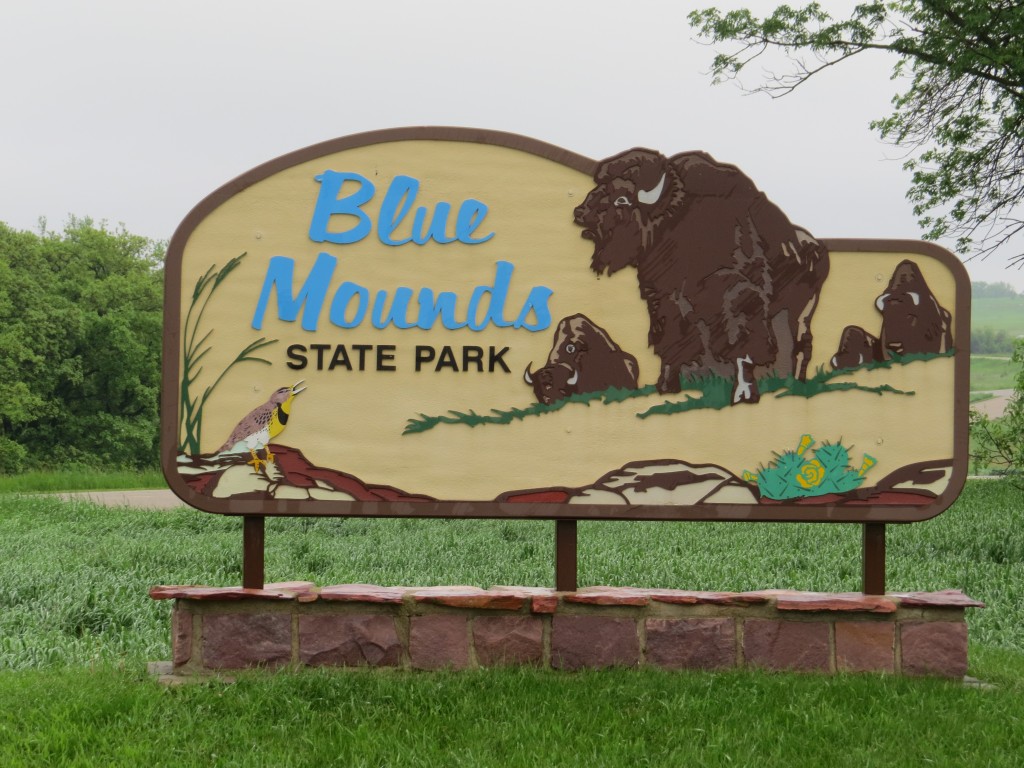 After a long winter and a cold spring, we had been itching to get out camping.  With a prolonged school year from snow days and with other planned family events, June was filling up fast.  We decided we had to get out this past weekend or it would be July before we were pulling our pop-up down the road. Our first destination of the summer was Blue Mounds State Park located in the very southwestern county of Minnesota only about a fifteen minute drive from both South Dakota and Iowa.  Blue Mounds is a very unique park.  This huge mounded prairie whose elevation is much higher than the surrounding landscape is dotted with rocky outcroppings, prickly-pear cacti, and the resident bison herd.  This large mound ends abruptly on one side with a narrow oak woods and a sheer rocky cliff.  It is hard to believe that this is still Minnesota.
While we eager to enjoy the unique beauty of this place, we were headed there for a very specific reason: the Blue Grosbeak. This bird isn't just another plain bird to add to the life list – with its deep blue plumage and rusty wing patch, it is a beautiful bird, a prize to be found.  The Blue Grosbeak is mostly a southern bird, but it is a rare regular resident to Blue Mounds State Park.  While the bird has shown up in other Minnesota counties, Blue Mounds is the most reliable place to find one.  Minnesota birders know this and travel there for that one reason.  This fact is an advertised highlight of the park.  It is so much so that the park's gift shop has key chains, magnets, and mugs adorned with the Blue Grosbeak's image.
The forecast for Saturday and Sunday was bleak – a good chance of rain both days. But, there was always a chance that forecast would be wrong or that there would be a break in the rain to get out and do some birding.  Friday was a beautiful sunny day, but we couldn't hit the road until late in the afternoon because Melissa and Evan had their last day of school to finish.  Besides that, my vehicle was getting detailed that day and wouldn't be done until 4:00 – there was a lot of dirt and grime to clean up after a winter and spring of bombing down gravel roads searching for birds.
By 4:30 or so, we were finally on the road.  I was anxious to get there before dark to get some birding in because I knew the next day or two could be bad.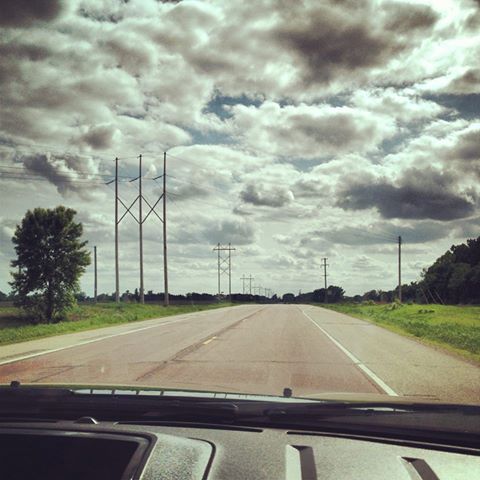 While en route, Evan was busy checking out birds on the National Audubon Society bird app on his iPod.  I had him play the Blue Grosbeak's song about a dozen times so we'd be familiar with it.  I'm learning that birding by ear is critical to finding target birds when all the trees are leafed out.  This is tough for me as I've discovered I'm not an auditory learner. Evan is much better at it than me. A lot of the birds songs blur together for me, especially when Evan played the songs of several different species we needed.  Hopefully, though, this repeat play of the Blue Grosbeak's song would help it stick in our minds in case we heard it.
It was a fairly long trip to that corner of the state.  We finally made it into the park by around 7:30.  Then we had to get the camper popped up and set up camp.  By the time that was done we only had about a half hour of daylight to find some birds.  There would be no hiking tonight; we'd have to settle for driving the park's only short road.  It didn't take long to realize that this park was a great destination for birds and birders.  We had a beautiful male Orchard Oriole fly across the road and into the shrubs off to the side. Then I heard a familiar bird sound that belonged to a bird Evan needed for his life list – the buzz of the Common Nighthawk.  They were everywhere.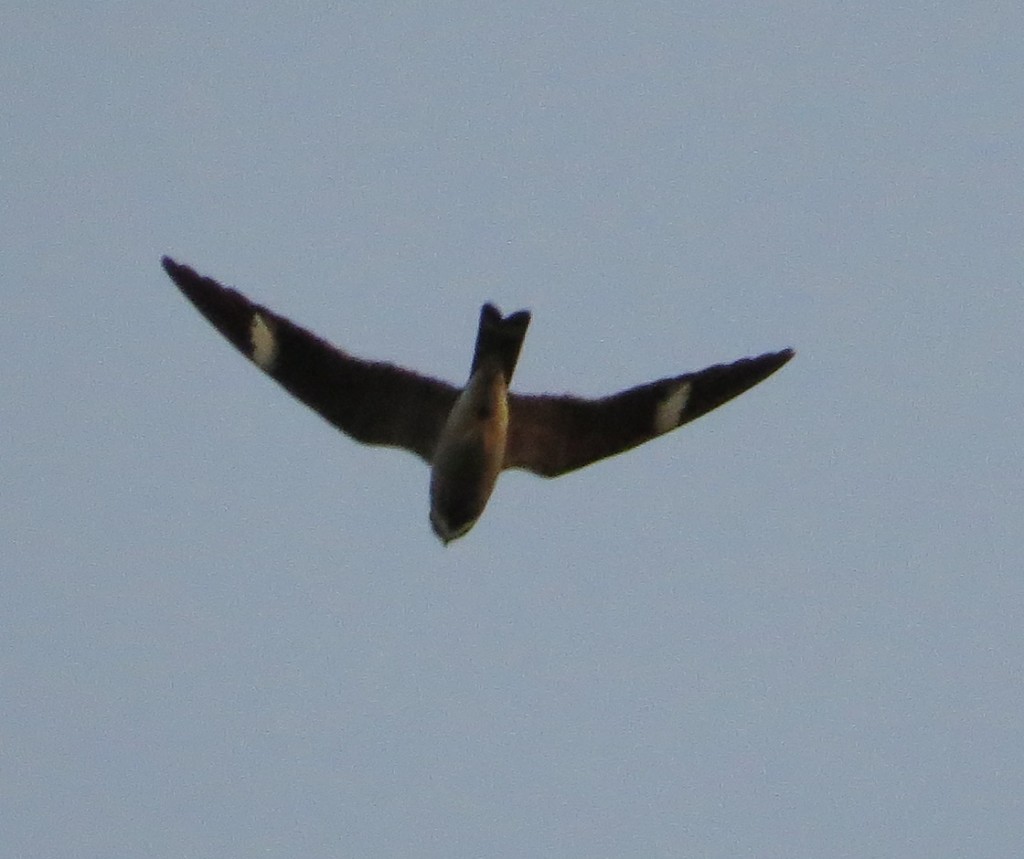 We drove by one of the lakes on the park and found Cedar Waxwings, Eastern Kingbirds, Baltimore Orioles, and an unidentified Cuckoo.  We need both the Black-billed Cuckoo and Yellow-billed Cuckoo for our life lists, but we weren't able to determine which this one was.
We stopped by the swimming beach to throw rocks and look for birds.  This has been a common pairing of activities this spring/summer.  There was a small flock of fast moving birds skimming back-and-forth over the water's surface.  It was the Black Tern, a life bird for both of us.  Excuse the photo – it was near dark, and these birds were cruising!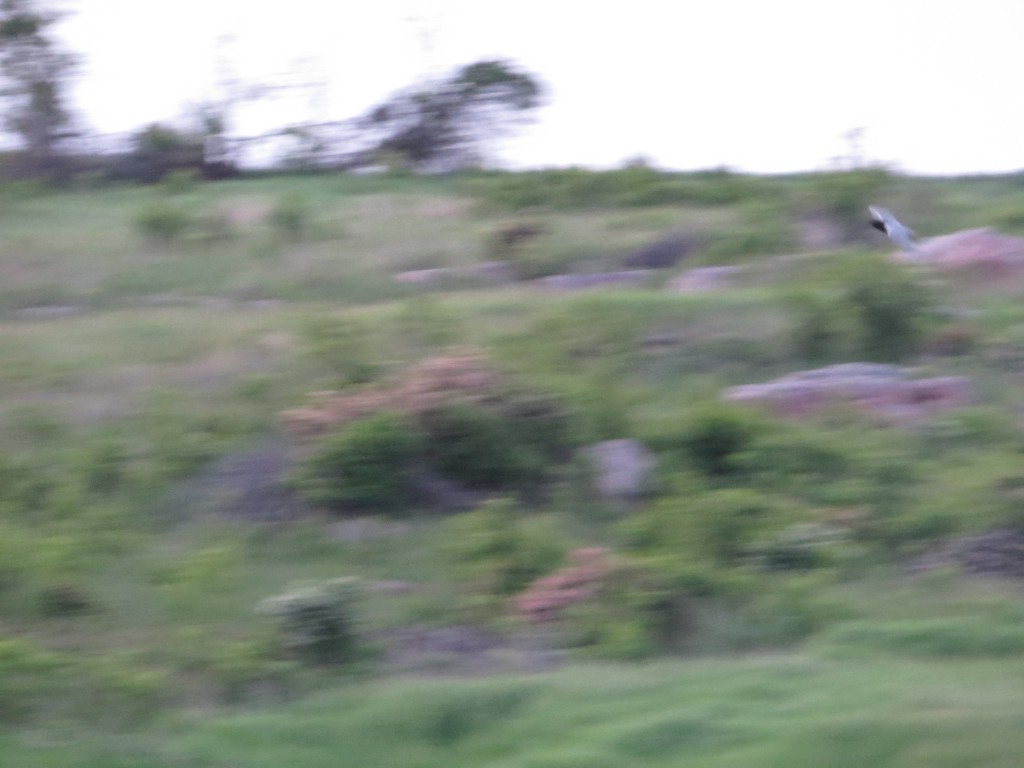 Two life birds for Evan was nothing to sneeze at, but neither was our primary target.
We were pinning our hopes on getting out early the next morning to hunt for the Blue Grosbeak since the rain wasn't supposed to start until 9:00 or so.  In the meantime, though, we enjoyed a nice campfire on a gorgeous night.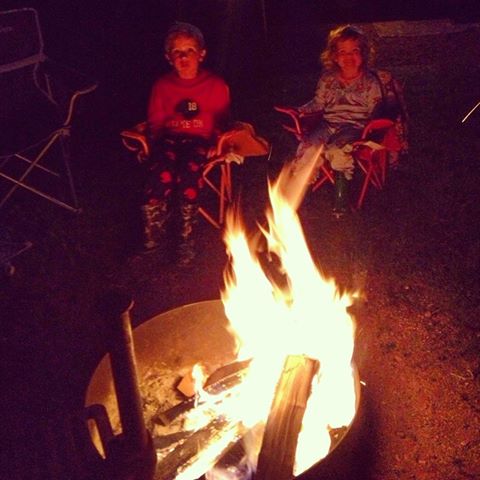 Read Day 2 of Blue Mounds State Park – The Search for a Blue Grosbeak by clicking this link.
Read Day 3, Last Day, of Blue Mounds State Park – The Search for a Blue Grosbeak by clicking this link.