Today was a beautiful day in west central Minnesota.  It was 75°, partly cloudy, and there was a refreshing breeze.  I started my day by going to a meeting at work.  I couldn't resist taking pictures of some Tree Swallows in a yard next to the school.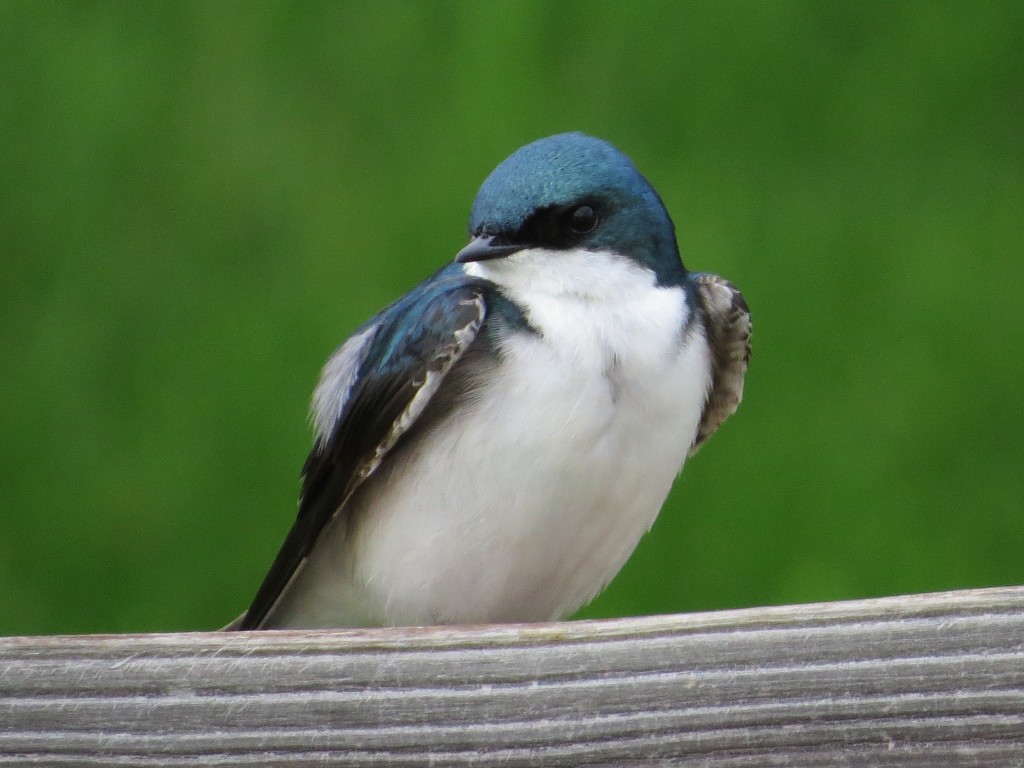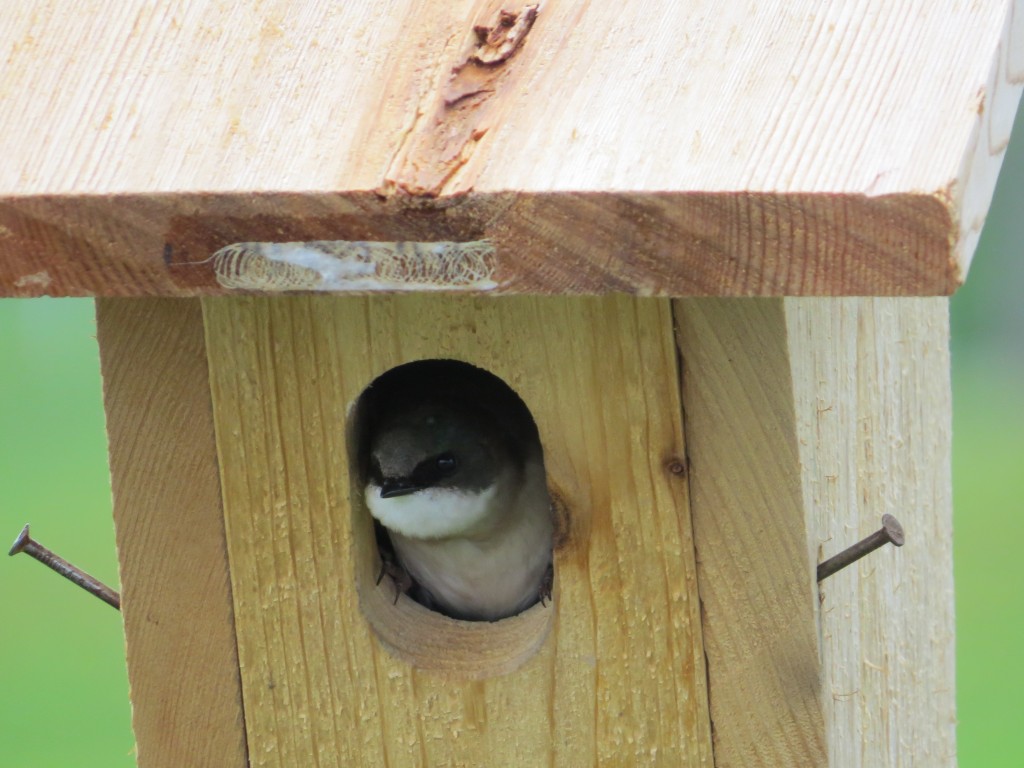 On my way home I stopped by a federal Waterfowl Production Area to do some life bird scouting for Evan.  I got my Bank Swallow lifer there last night, so I wanted to see if it was around again for Evan so we could look for it in the evening.  What was supposed to be a 5-minute stop turned into a hour-long photo shoot.  I don't know if it was the beautiful day, the fact that I'm done with school, or that I had a really good meeting at work, but everything just looked bright and vivid today. Disclaimer: None of the birds in this post are life birds, so Evan didn't miss out.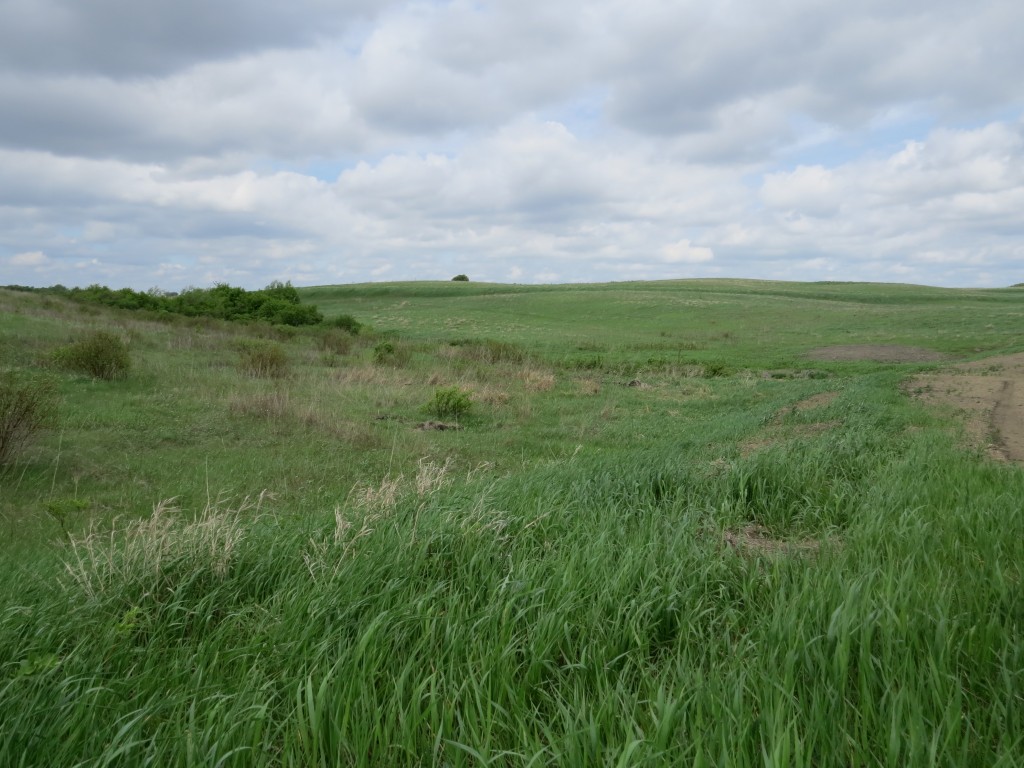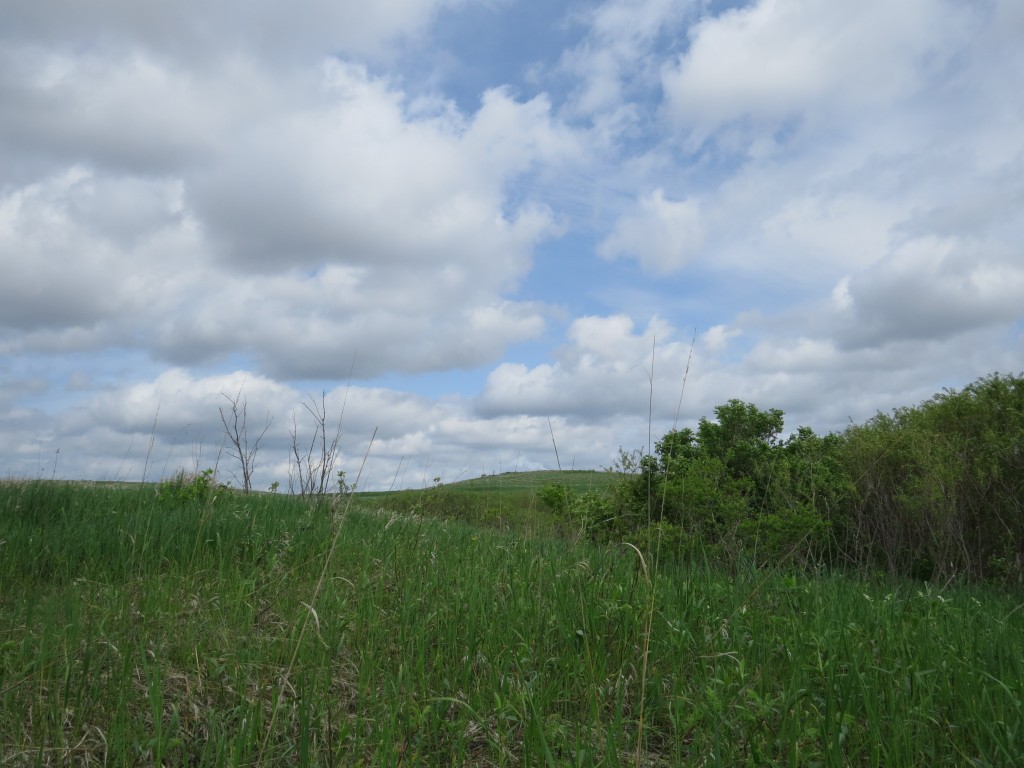 These next two warblers are special birds to me.  They are the first two birds I found on my first ever birding outing on my Dad's property last year.  The first is the Common Yellowthroat.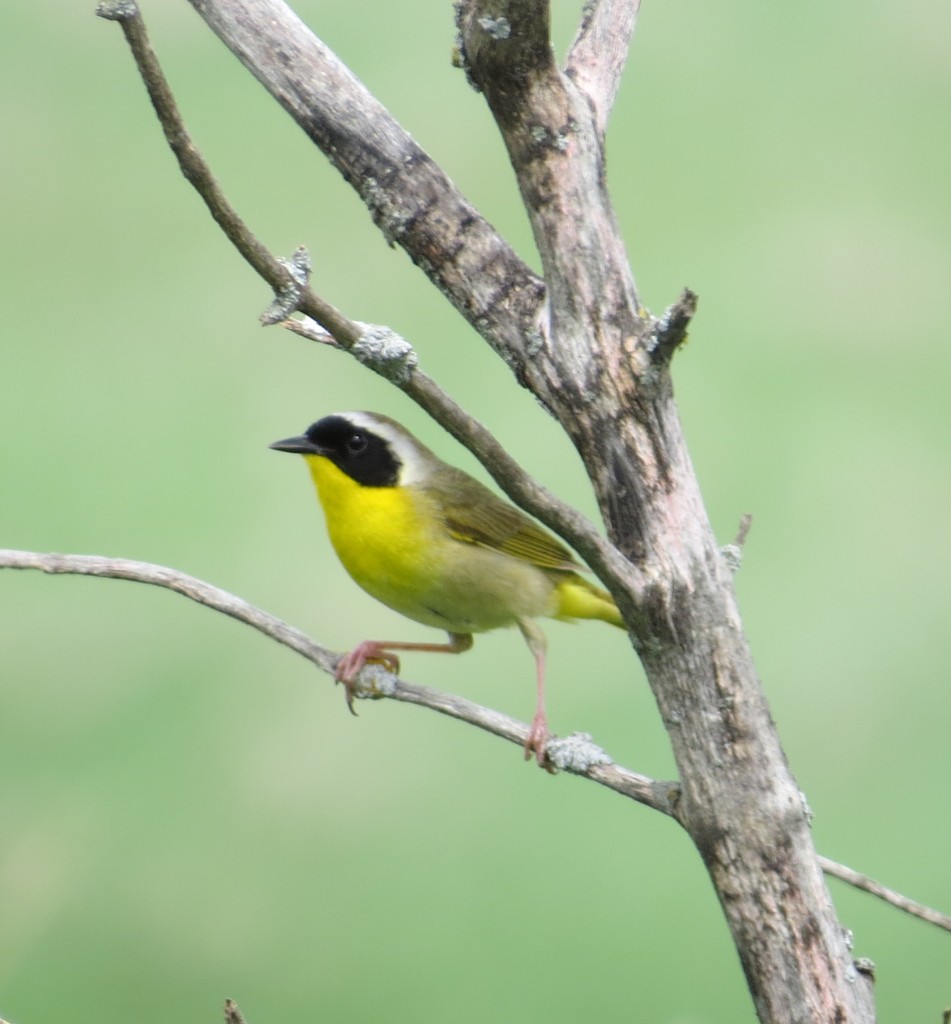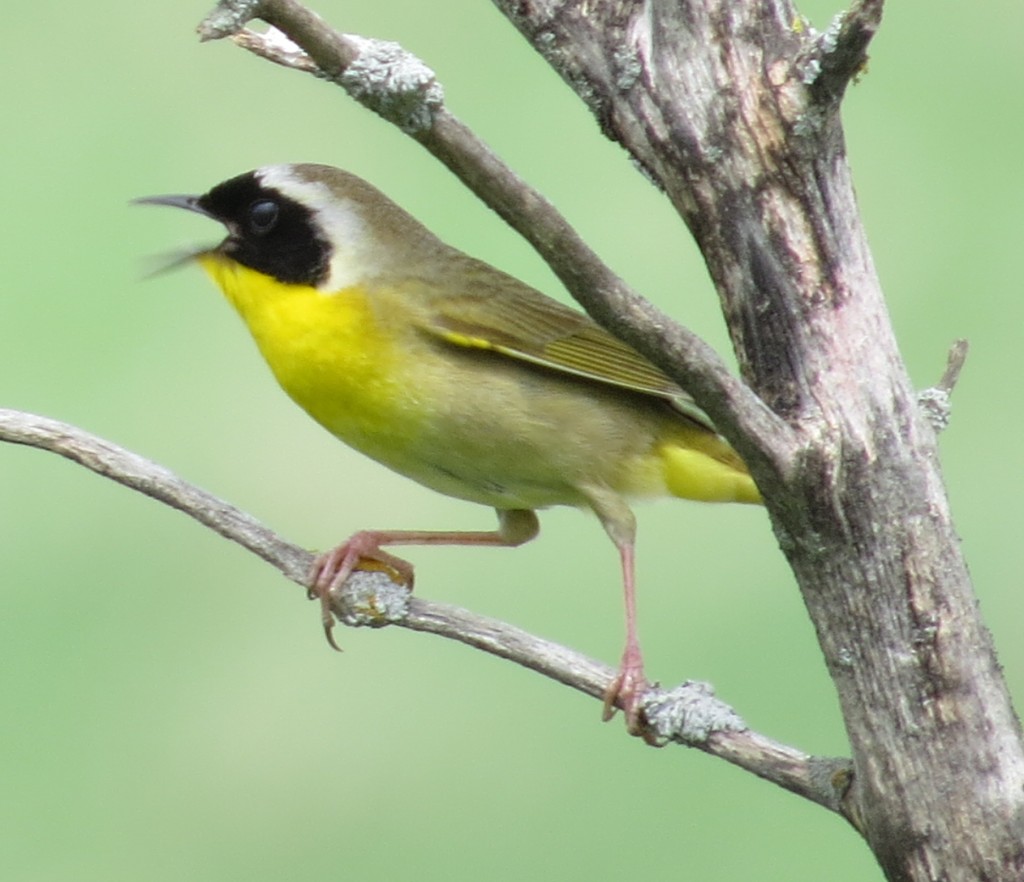 Yellow Warbler
American Goldfinch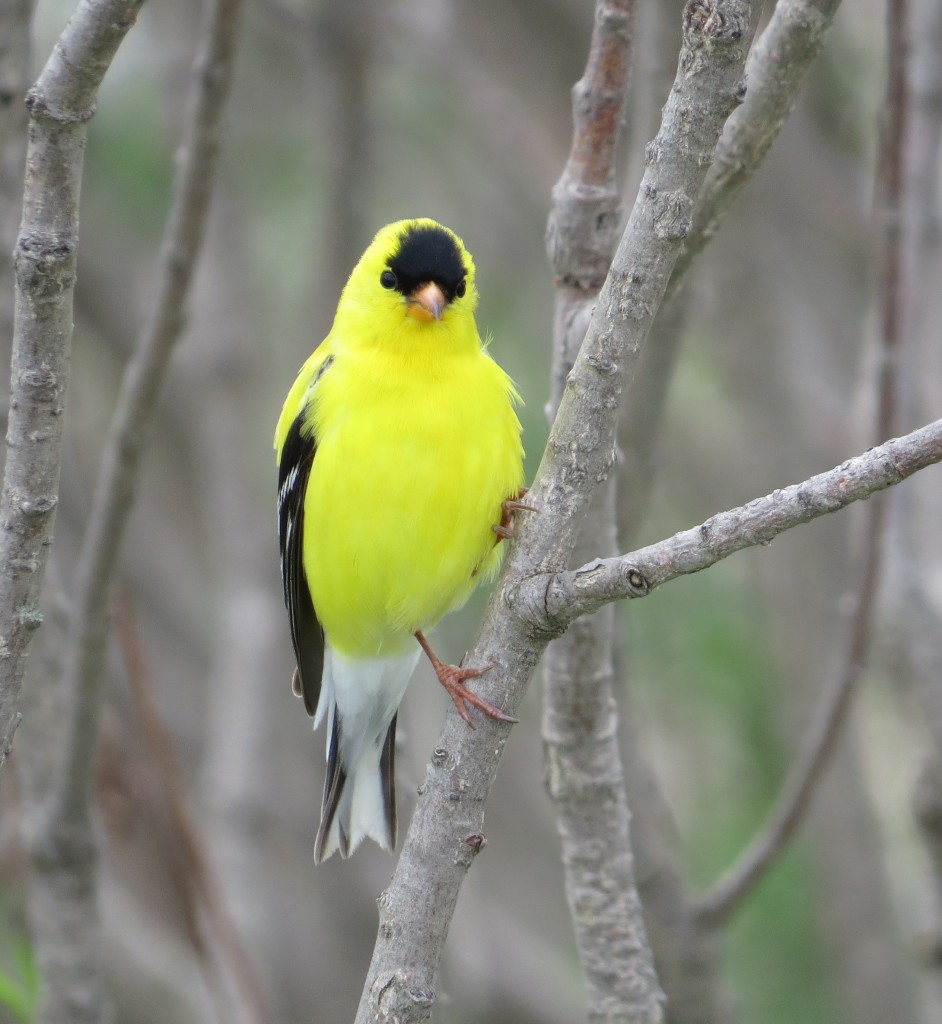 Eastern Kingbird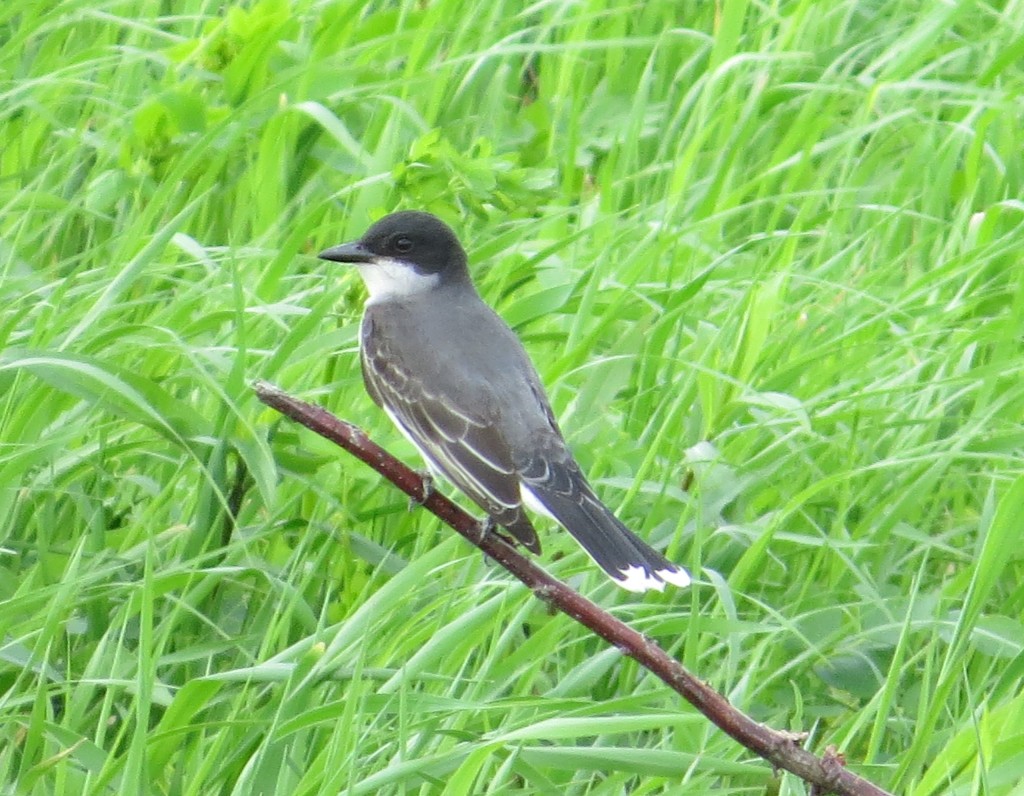 Red-winged Blackbird
Sandhill Cranes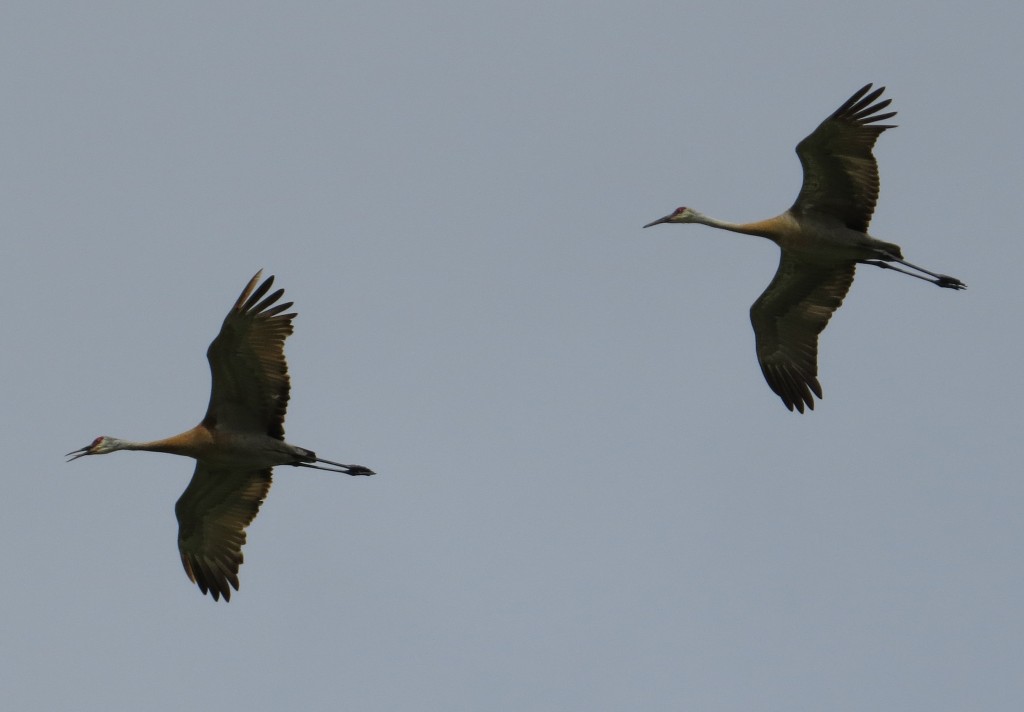 If you enjoy wildlife or just looking at the pictures above, I'd encourage you to buy a federal duck stamp.  The money from those stamps goes toward acquiring land like this for wildlife. As you can see, you don't have to be a duck hunter to reap the benefits.  It is an investment in conservation and money well-spent.
After this photo shoot on the prairie, I picked up Marin from daycare to go on a Daddy-daughter date.  We bought some chocolate shakes, and when I asked her what park she wanted to go to, she said, "The birding one!"  So we went to Robbins Island. Birding was not on the agenda.  I promise.  We played and played at the playgrounds there.  It was an absolutely perfect day with amazing weather, lovely scenery, and a great kid.  
As we drove out of the park, a tree by the road was crawling with tons of birds.  It was a roving flock of dozens of Cedar Waxwings with a few Eastern Kingbirds mixed in.  They kept appearing out of nowhere and landing in this oak tree by us only to fly off somewhere else moments later.  Each one that left was replaced by another until 5 minutes later we didn't see any birds at all.  We were in the right place at the right time, and I had my camera with me.  I've heard about waxwings moving in and out of places in huge flocks in a short amount of time, but this was the first time I'd ever experienced it.  I got many photo-ops of these gorgeous birds.