Even when the blog is silent, the birding goes on and the life birds trickle in.  This past week we've had the opportunity to explore Willmar's Bergquist Wildlife Area twice and have found birding success each time.  This wooded park, hardly bigger than a football field, borders a lake and contains a small pond.  It is a lovely sanctuary for birds (and other wildlife) in the midst of the city.  We took a quick walk there on Mother's Day.  Here are the highlights:
Spotting the Swainson's Thrush – a life bird.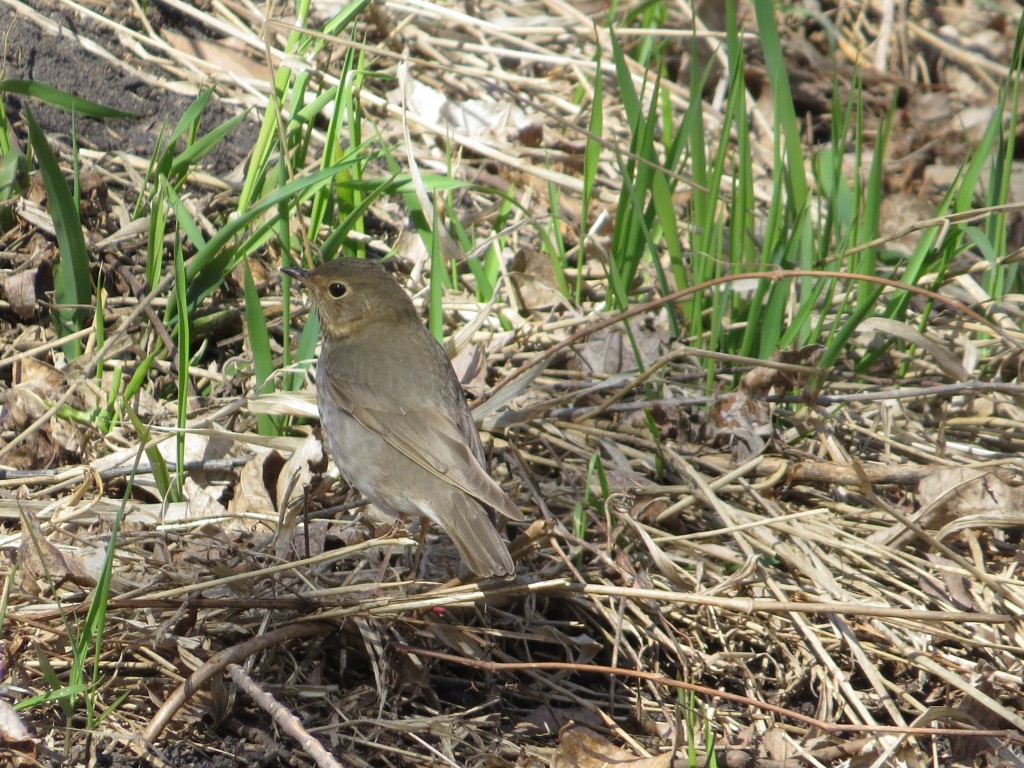 Seeing the Yellow-rumped Warbler again (one of several) – a common colorful bird that moves constantly.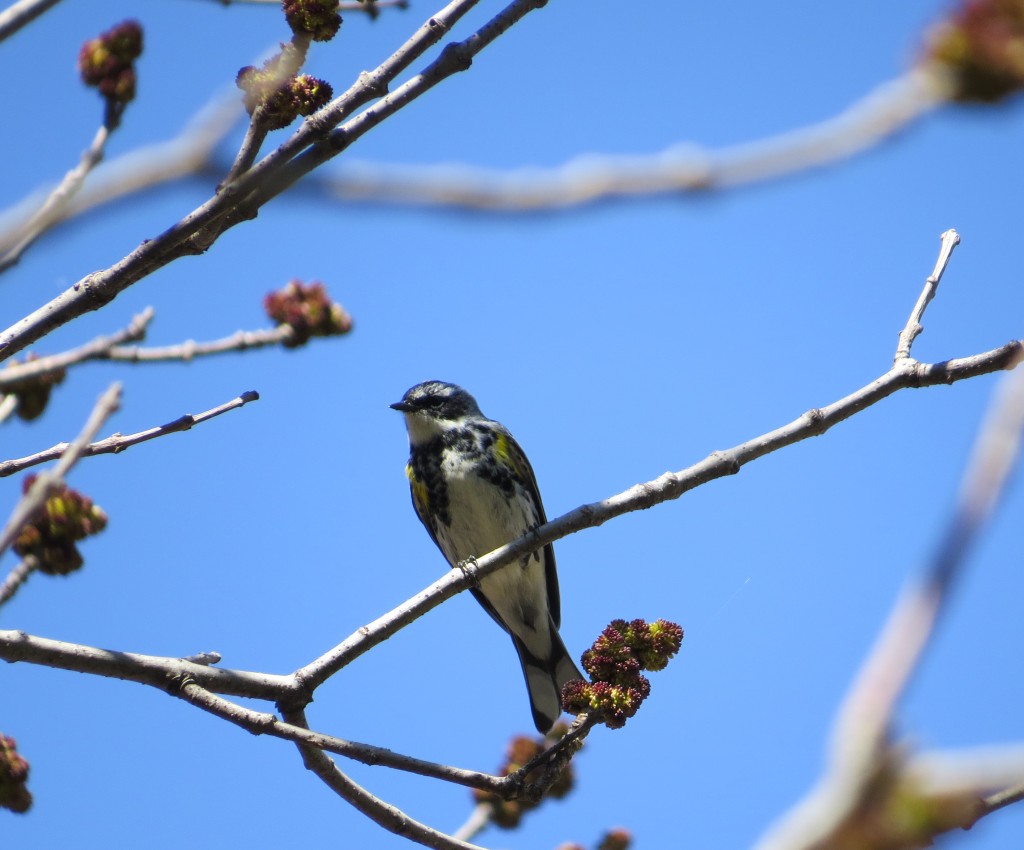 Watching turtles bask in the sun – big brother is always looking out for his sister.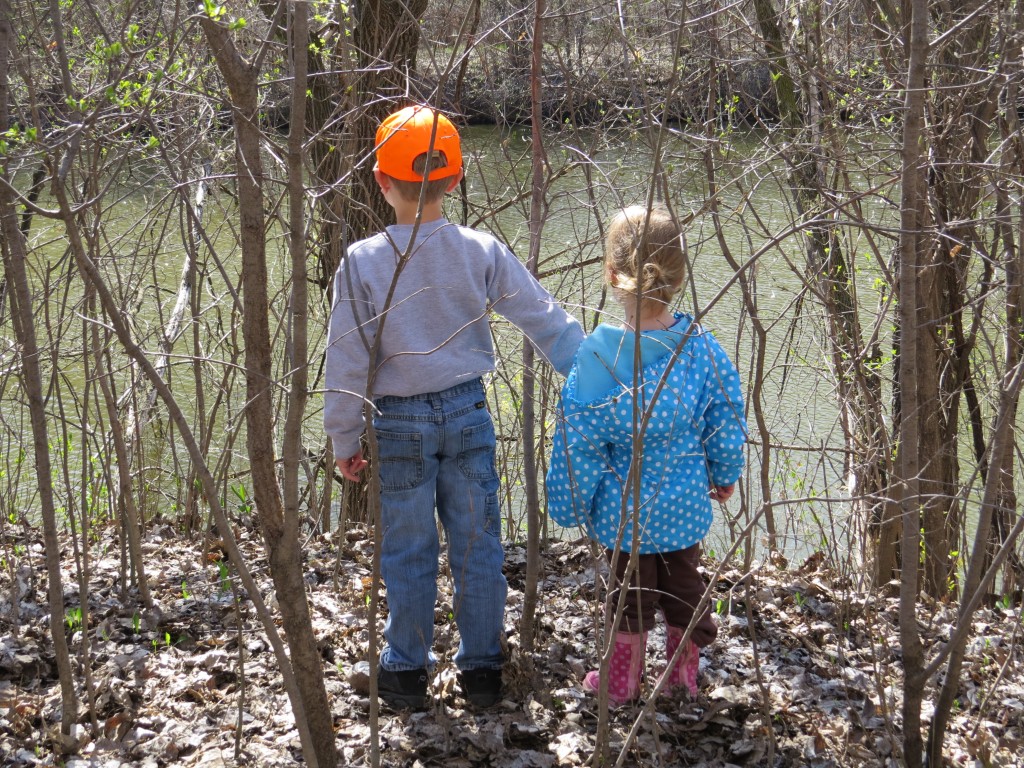 Spending time with Mom who puts up with our birding hobby addiction.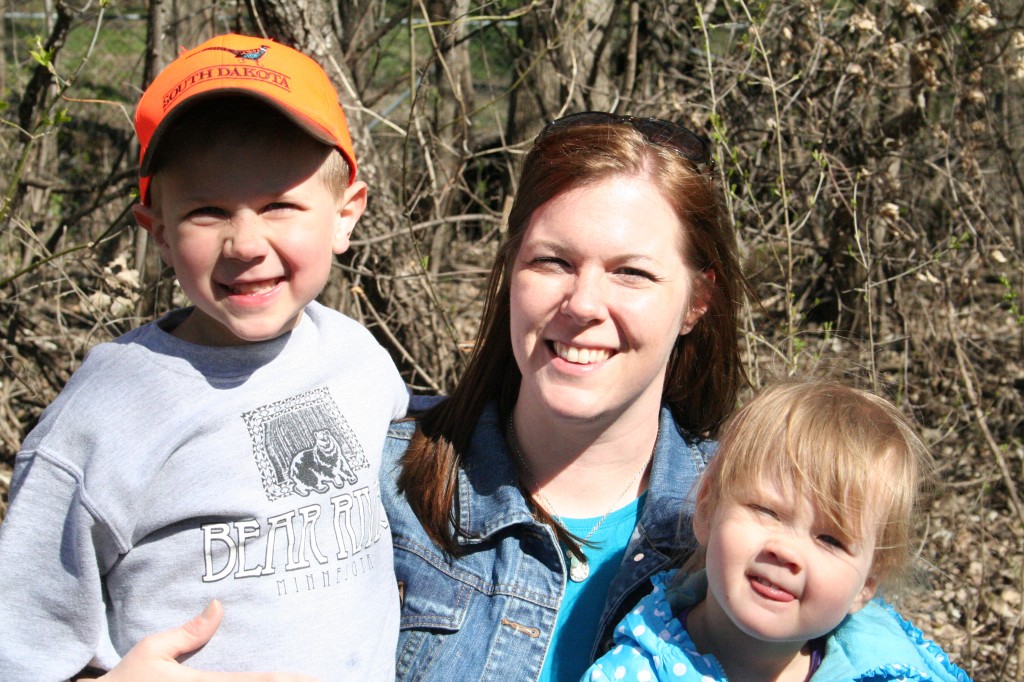 Tonight after school, Evan and I went through Bergquist again because we got the daily update from Steve who hikes it during his lunch.  Several birds on Steve's list were potential life birds for us.  We found two life-birds tonight.  One was the Blue-gray Gnatcatcher.  This time Evan saw it with his own eyes, and I finally got a good look.  Now we could officially count it.  Sorry, but I couldn't get a photo of that quick little bugger.  I did capture this lifer – the Black and White Warbler.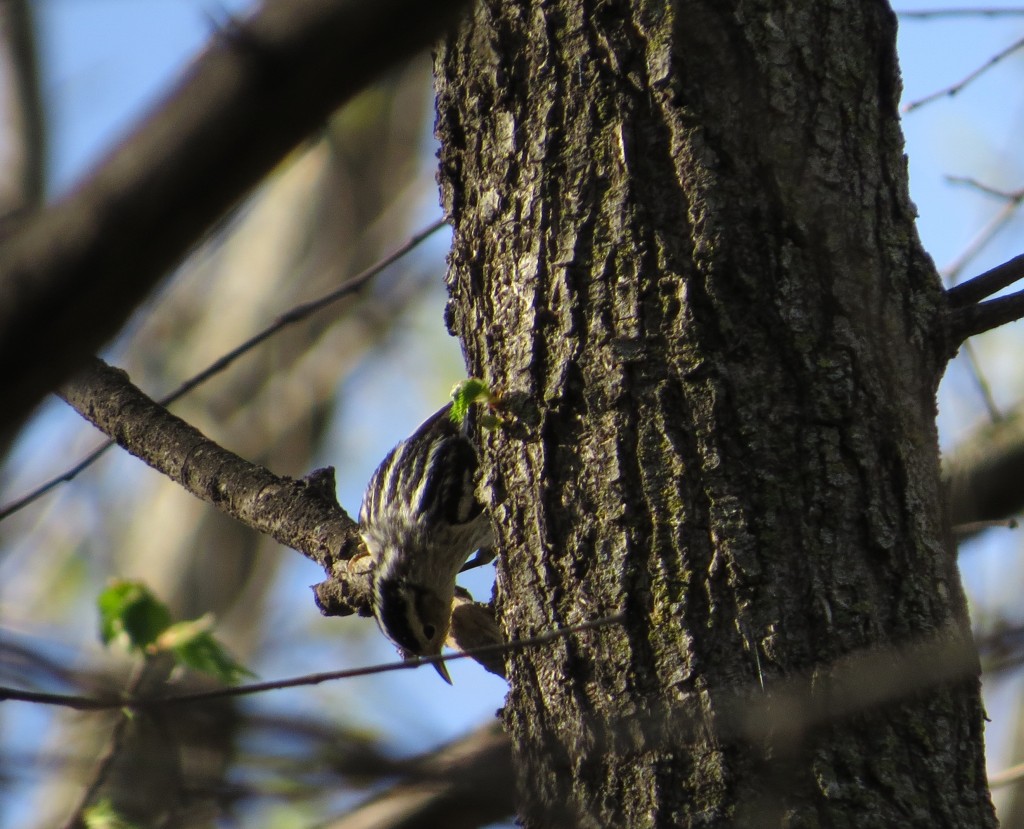 It was fun to watch warblers in the treetops again.  They bring so much life and color to the woods, but they are so difficult to photograph because of their size, constant movement, and propensity for being in the tops of trees.  Watching through the binoculars is a lot more fun and relaxing than watching through the camera while trying to get a shot.  Here is an attempt at photographing a male Yellow Warbler.  I think he was in the center of my frame but moved just as I took the picture.  We'll see more of these at my parents' house this summer and hopefully get a better picture then.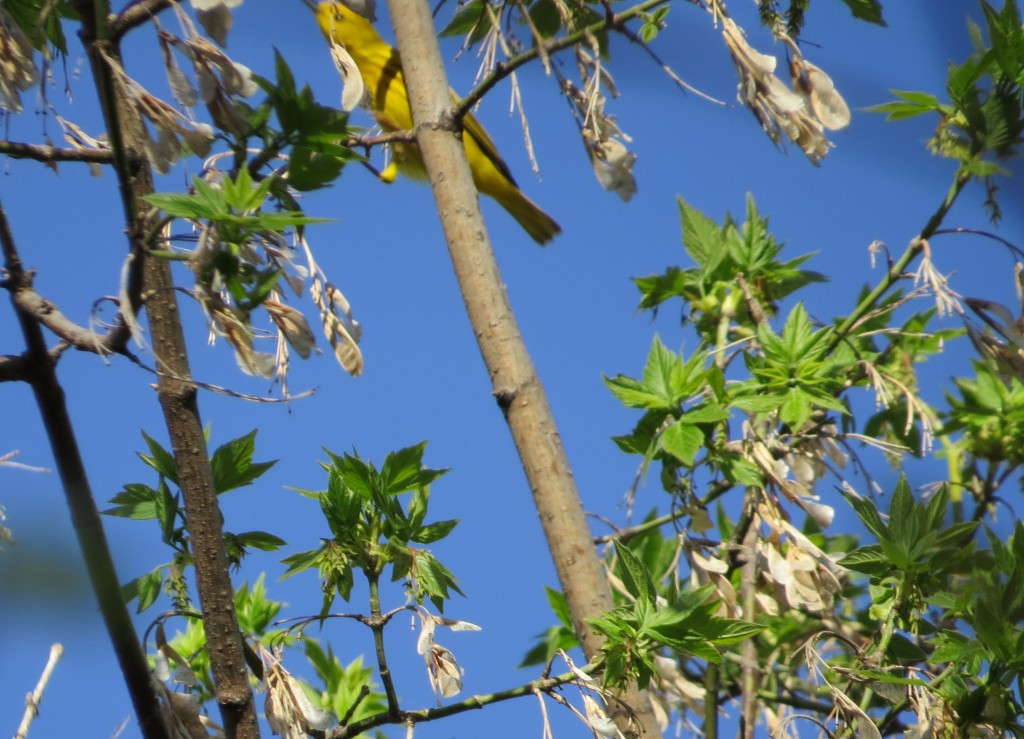 The yard birds have also been fun to watch.  We've had Baltimore Orioles coming to eat our oranges and grape jelly for four days now.  We keep hoping an Orchard Oriole will drop by soon. On Mother's Day we were visited by a life bird for me – the Brown Thrasher.  Evan got his when he went to his Uncle Larry's a couple weeks ago with my parents.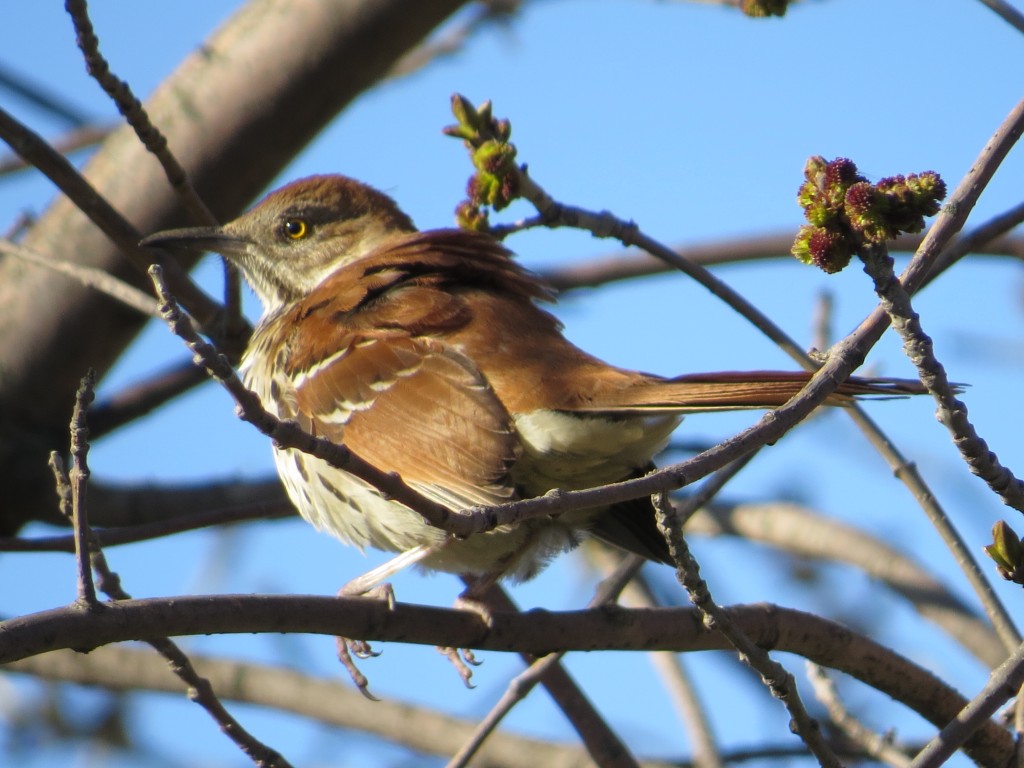 I also got a chance this week to photograph a bird we've seen sporadically and have nick-named Poop-head, our second leucistic Common Grackle to visit us this spring.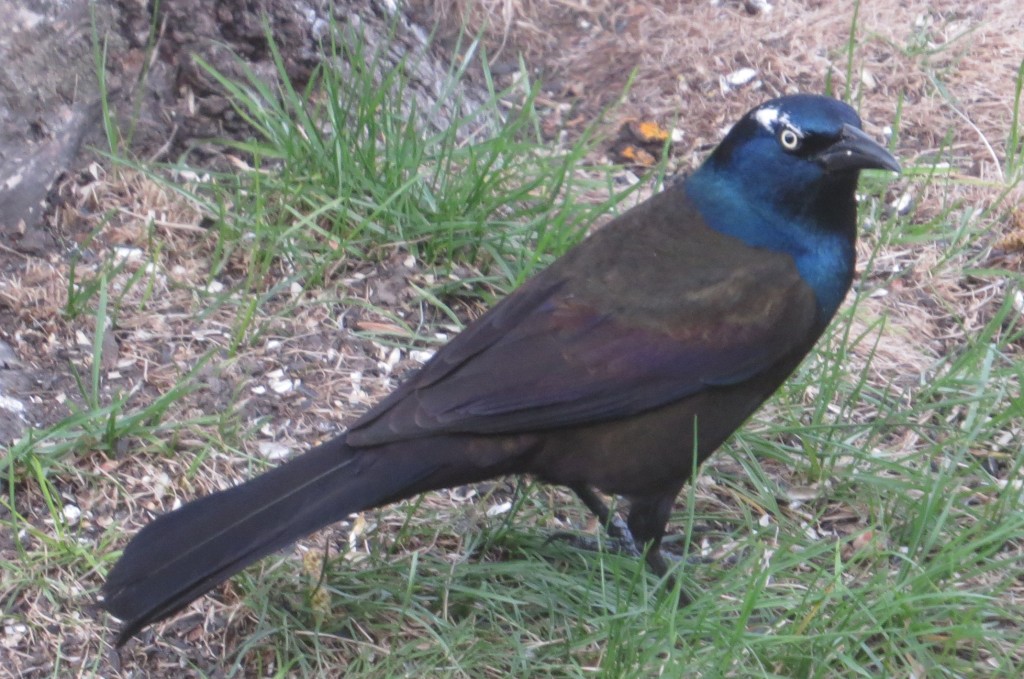 With migration underway, the local birding can be pretty exciting.  We have dozens and dozens of birds to see that are back in the state already.  We'll be looking up.