I came home tonight to observe a strange sight: 10 Pine Siskins on the bird feeder.  It was so odd to not have a single one all winter but have them now during migration.  By all rights these birds should be gone to the far north by now.  They must be birds from further south moving their way north.  Since it was a life bird just yesterday, I was still intrigued with them and observed them for awhile.  As I watched these birds, a chunky sparrow with a dark head came running out of our front cedar bush.  It was new, and I didn't have to look it up because I had been waiting to see it any day.  It was the Harris's Sparrow!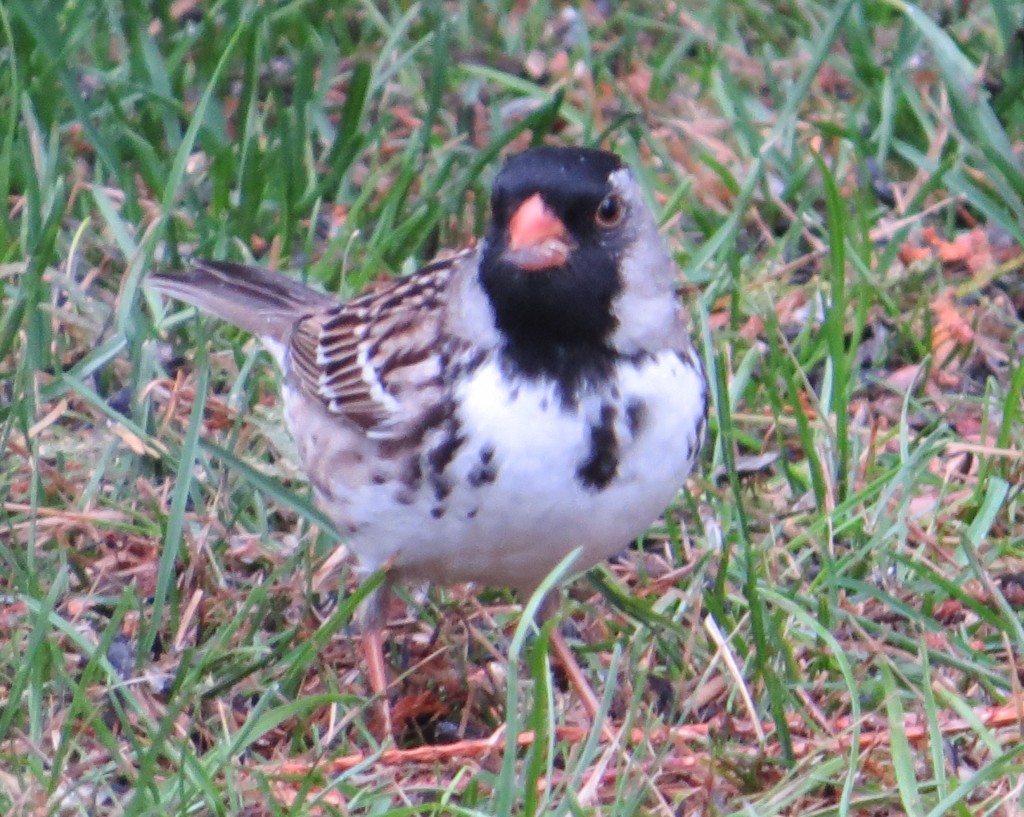 It was nice to finally get this target bird.  Now the challenge and hope was that Evan would see it.  I called Melissa and told her to be on the lookout when they pulled in the driveway.  She said she didn't even want to tell him in case it wasn't there.
Soon enough Melissa and the kiddos got home, and the Harris's Sparrow was nowhere to be seen.  Evan asked me about birds I had seen, and I talked about the Pine Siskins. I held back on the new sparrow because I wanted him to not fret about seeing it.  I was confident it would be back.  I didn't have to wait long before I spotted it again and called him over.  I pointed to it, and he exclaimed, "Whoaaa…"  Without telling him the bird, I asked him what it was.  He quickly replied, "The Harris's Sparrow!"  We do our homework around here.
It turns out that we had a few of these around tonight.  Here are some shots from the backyard feeder.  It's such a cool looking sparrow.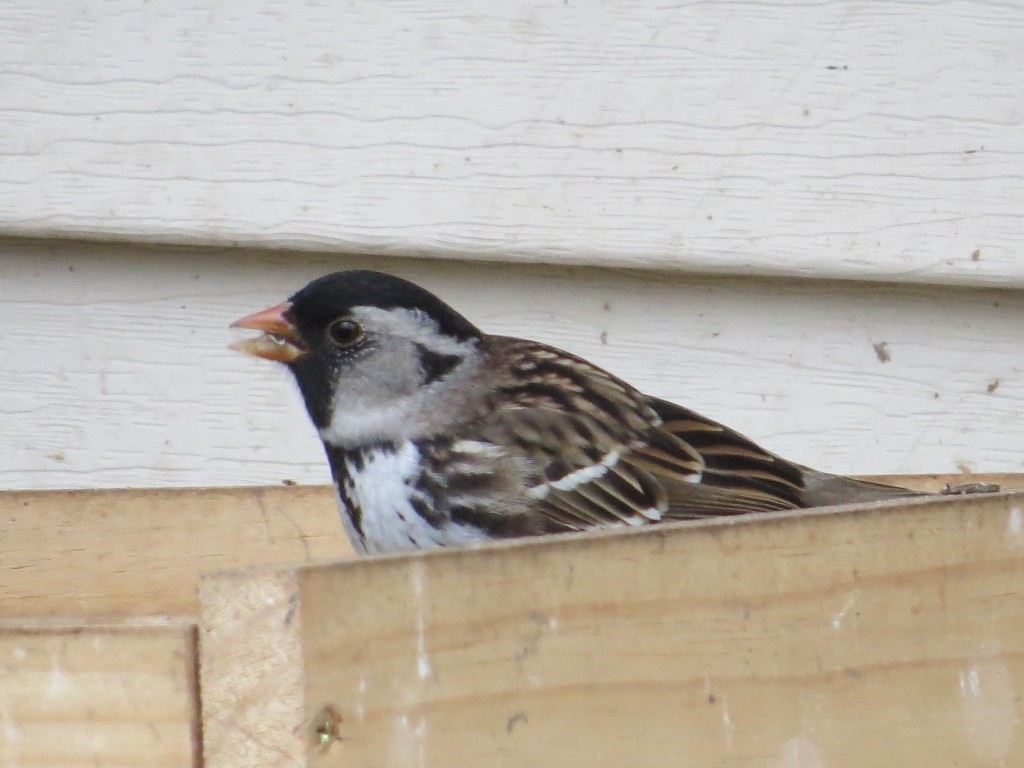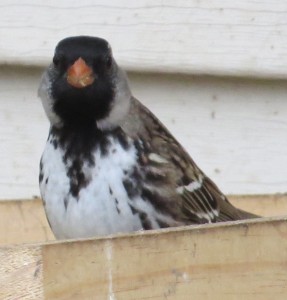 We continue to have White-crowned Sparrows and White-throated Sparrows.  Here is another picture of the White-crowned.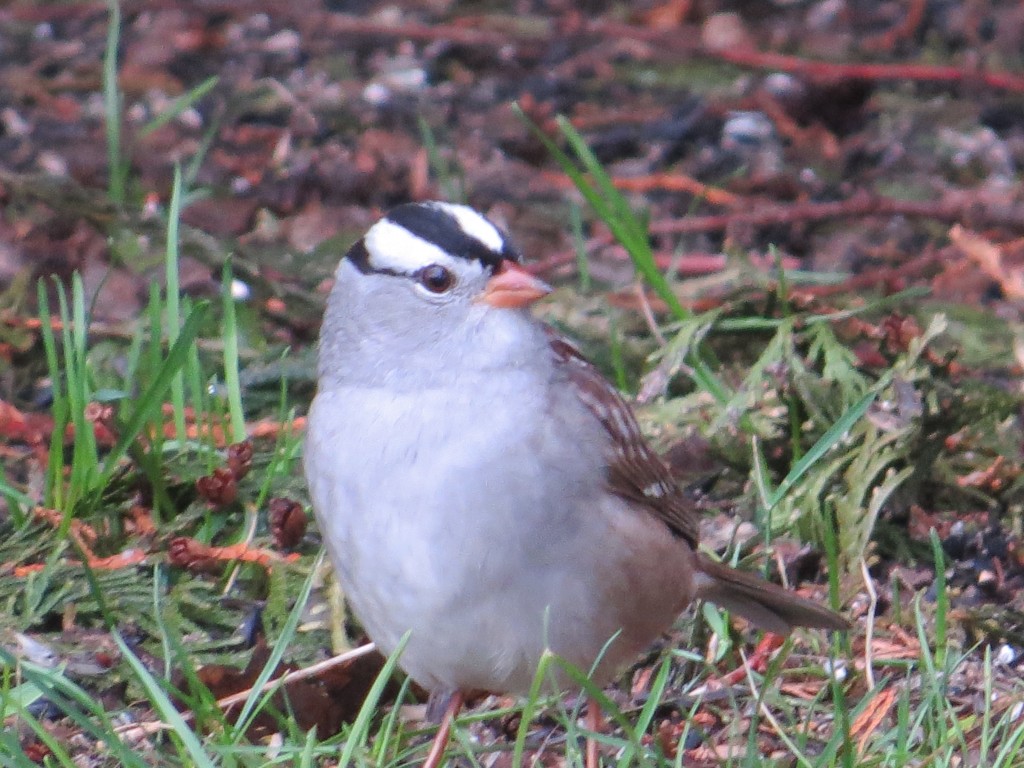 Someone from the metro described today's wave of new birds as a floodgate that had been opened.  We're not getting as much as our metro neighbors, but we had some fun visitors tonight.  In addition to the Pine Siskins and all the sparrow species, a Yellow-rumped Warbler landed in the yard but disappeared before I could get a picture.  It is my new nemesis bird.  The best visitor, though, besides the life-bird sparrow, was our FOY male Rose-breasted Grosbeak.  For the non-birder, FOY stands for First Of Year. This one even held Melissa's attention tonight.