Yesterday Evan declined my offer to take him to a marsh in western Minnesota to look for the White-faced Ibis, American Avocet, and Western Grebe.  He was too busy having fun playing outside with the neighbor girl.  Weekend play time is precious for a kid, especially since we are finally enjoying some nice weather.  A one-and-a-half hour trip each way to a marsh would certainly chew into that time.
Later on while Marin napped and Melissa made supper, the rest of us (Evan, Grandma, Grandpa, and me) took a short drive to do a little birding close to home.  We ended up going to the pond at my school.  Almost immediately upon arrival we saw a small gull-like bird dashing about.  Just as I was about to ask what it was, Evan shouted out, "A tern!"  The little bugger was right.  His studying paid off again.  We watched about three of these flying non-stop in the windy conditions.  I knew there were several different terns, so I took many pictures to get as many clues as possible for identification.  I think it would have been easier to photograph a flying golf ball.  We got to hear the tern as well.  With our collection of blurry photos and the sounds we heard, we determined we had the Forster's Tern!  This was a life bird for at least Evan and me.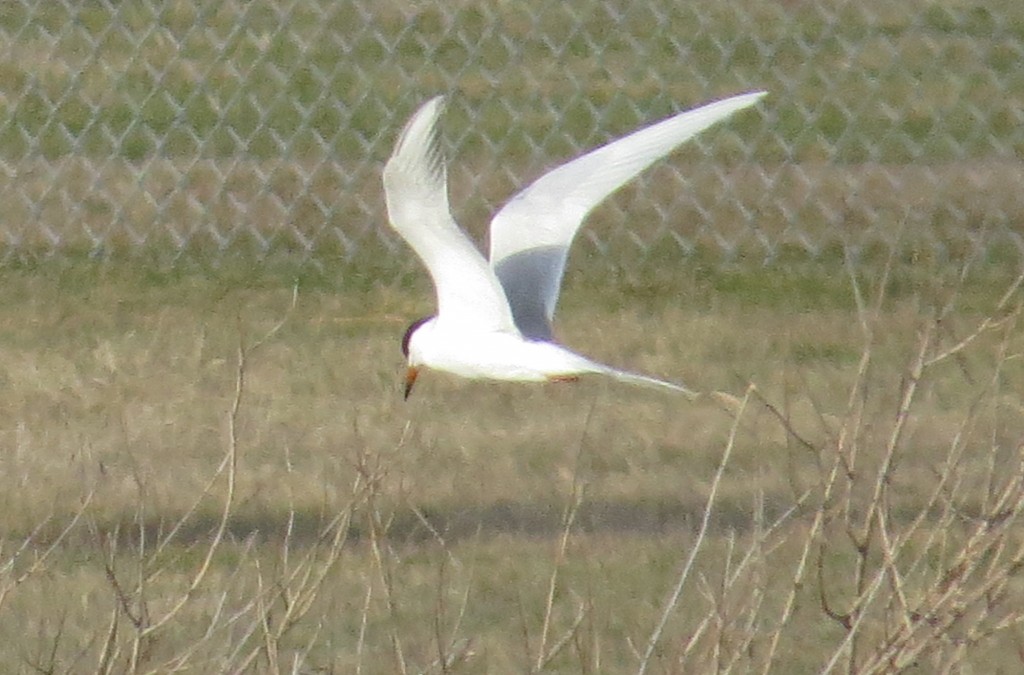 The combination of the bird's speed and shooting into the sun made it tough to get a decent picture.  This one would have been great if the sun were on the other side.  I found the long, forked tail to be a really cool feature on this bird.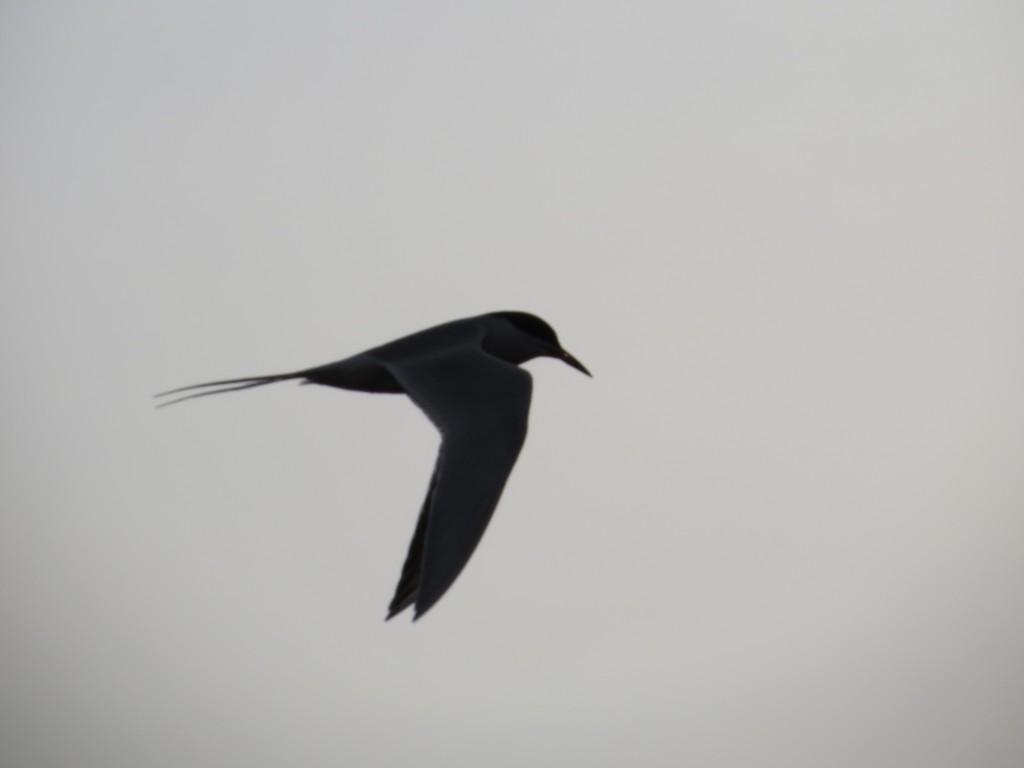 There were other birds on the pond, but we were focused on getting a positive identification on this life bird.  I did manage to take a picture of a lone Trumpeter Swan that stopped by while we were there.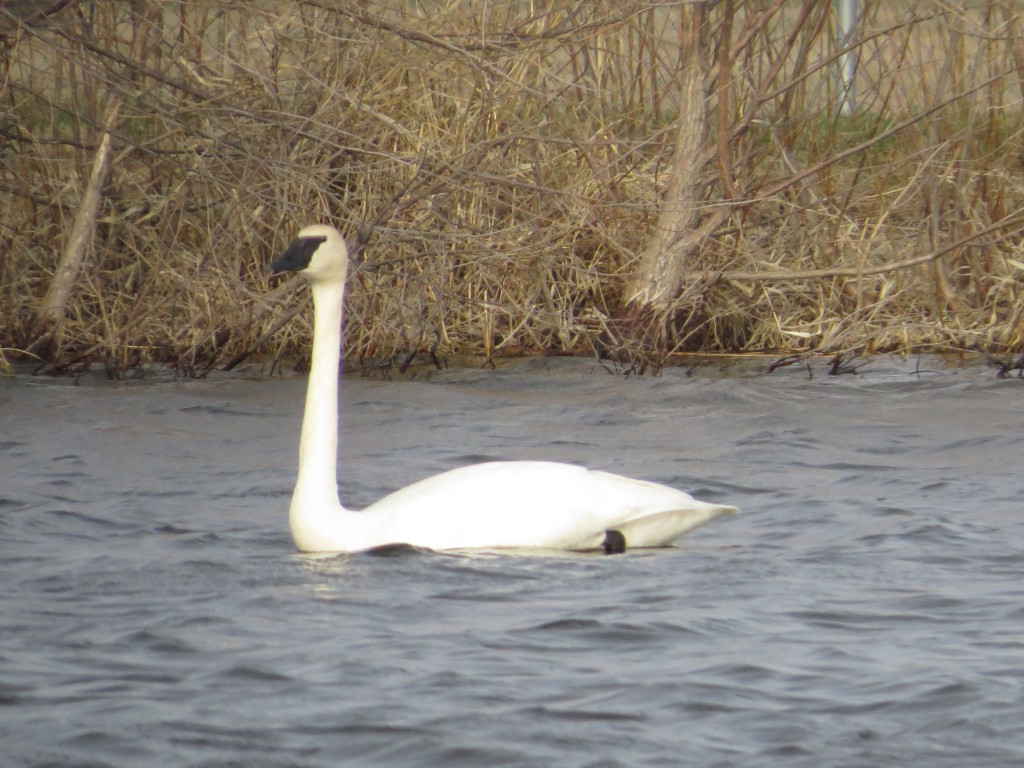 Today Evan's grandparents did their own migration north to their home.  As we were working around the yard and house tonight and adjusting to two less people in the house, Evan came running to me and said, "Dad, we've got the White-crowned Sparrow!" I grabbed the camera and ran out to the deck.  Evan proudly pointed out the bird. I wouldn't have had to run because it had no fear of us as it scratched in the leaf litter looking for some food.  Evan was a little off on his identification this time as we actually had the White-throated Sparrow.  It is very similar in appearance to the White-crowned Sparrow, so Evan wasn't too far off.  He knew it was a life bird for us either way and a new yard bird!  Way to go, Evan!   This sparrow is a family favorite even though we've never seen one before tonight.  Its song is a northern Minnesota classic and reminds us of home.  It goes something like this: Oh, sweet kimberly-kimberly-kimberly.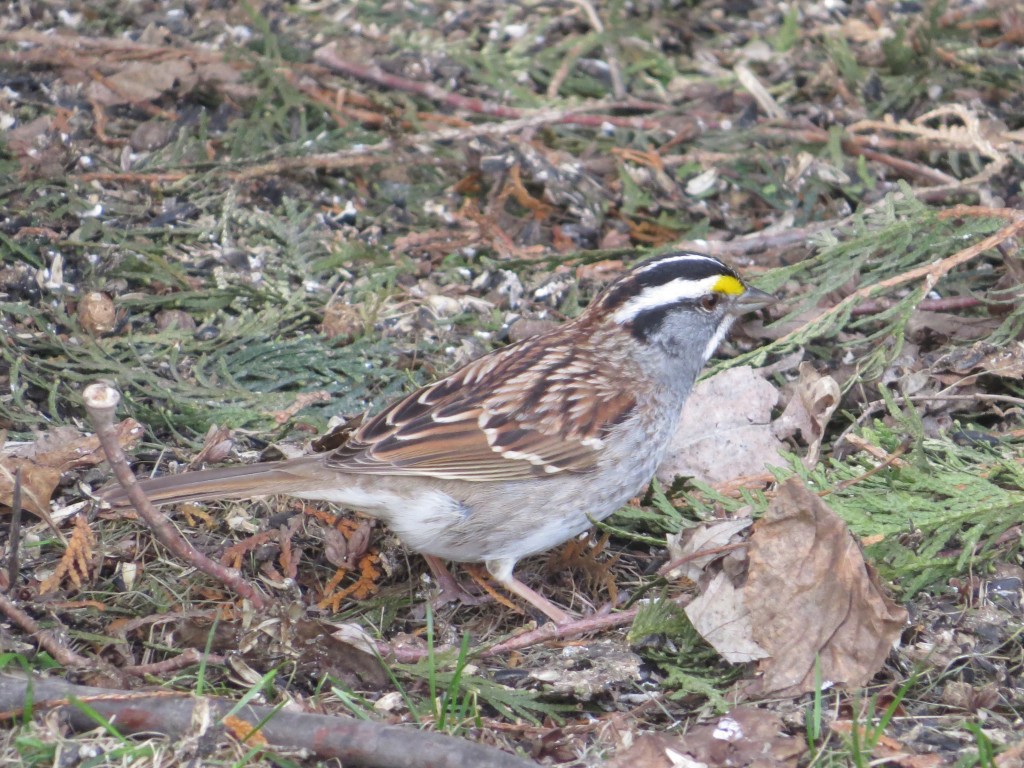 Here you can see why the White-throated Sparrow is so-named.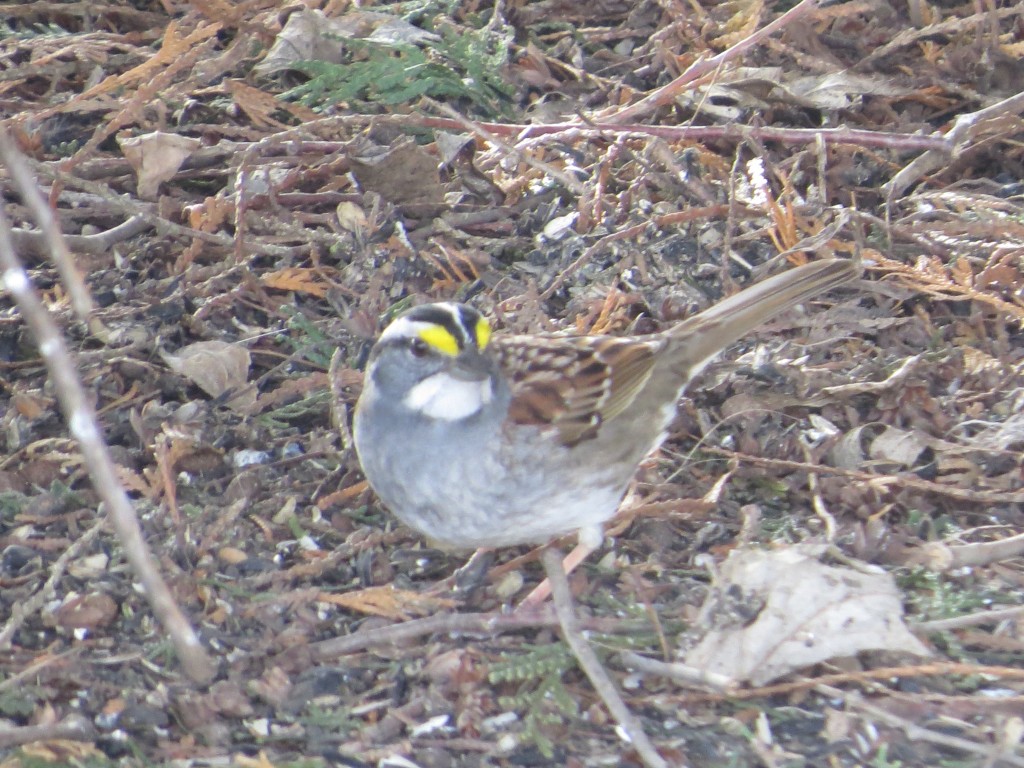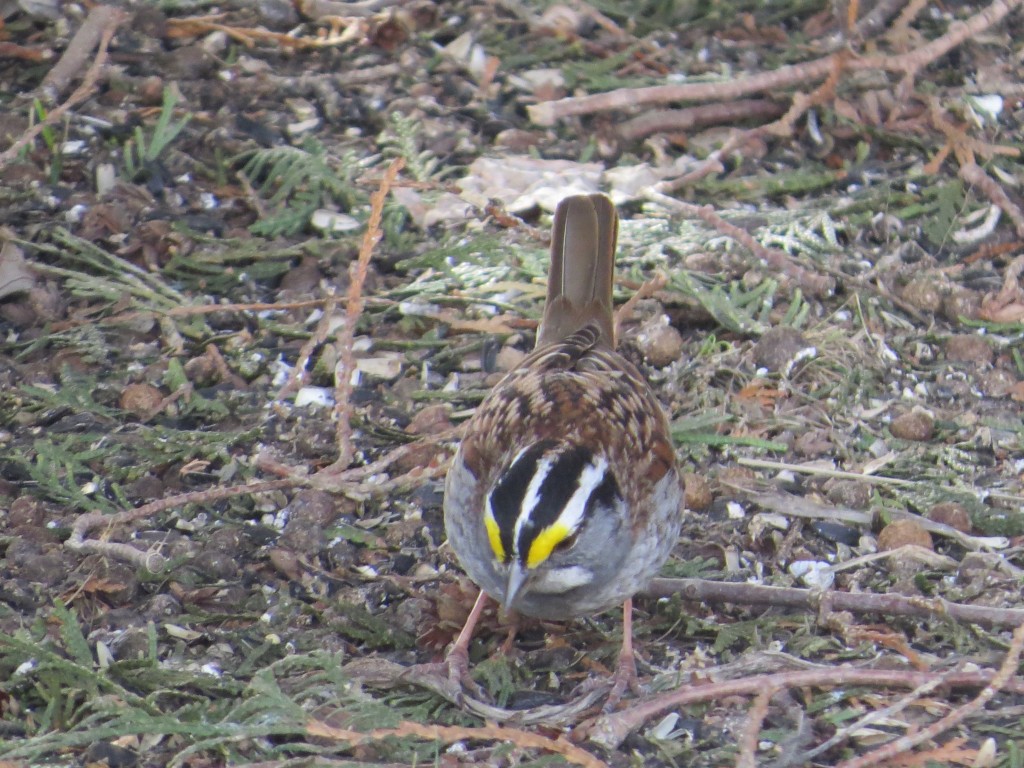 Usually I'm the one finding and identifying new birds for us.  The last two days Evan has been finding the good ones and pointing them out to me.  Evan has been a birder in his own right for some time now.  It's been fun to watch him use his eagle eyes and demonstrate his knowledge of birds.   He's a real asset to the Team.