It was a beautiful day on the prairie – so much so that I was compelled to zig-zag home again from work.  More field "lakes" were opening up, so I started seeing ducks scattered on most every puddle.  There were lots of Red-tailed Hawks soaring around today.  I even found another Northern Harrier.  As I was driving by a Waterfowl Production Area, I saw a couple of Eastern Bluebirds.  They aren't lifebirds for us, but they are still fun to see.  I wish they would have posed on the other side of the road so they would have been in better light, but even in bad light you can still see their beauty.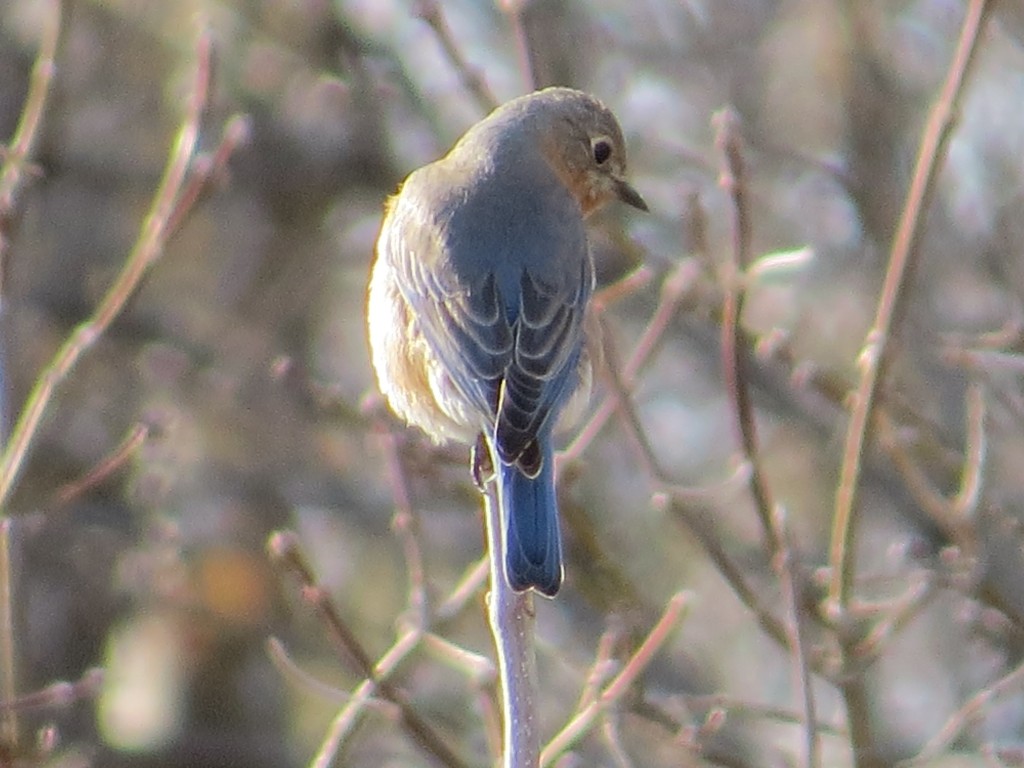 WPAs are great places to go birding or hunting.  It's nice to reap the benefits of these taxpayer investments.  A couple months ago I was parked half on and half off a county road photographing some Horned Larks when a driver stopped to see if I was in trouble.  I explained I was just photographing birds, and the driver, a federal Fish and Wildlife Service employee said, "I like birders, but you birders are crazy!"  And then he added, "Buy a duck stamp!"  So, even if you are not a duck hunter or a crazy birder, maybe you want to consider buying a duck stamp for someone you know who likes birds.  The money helps acquire habitat for many cool species.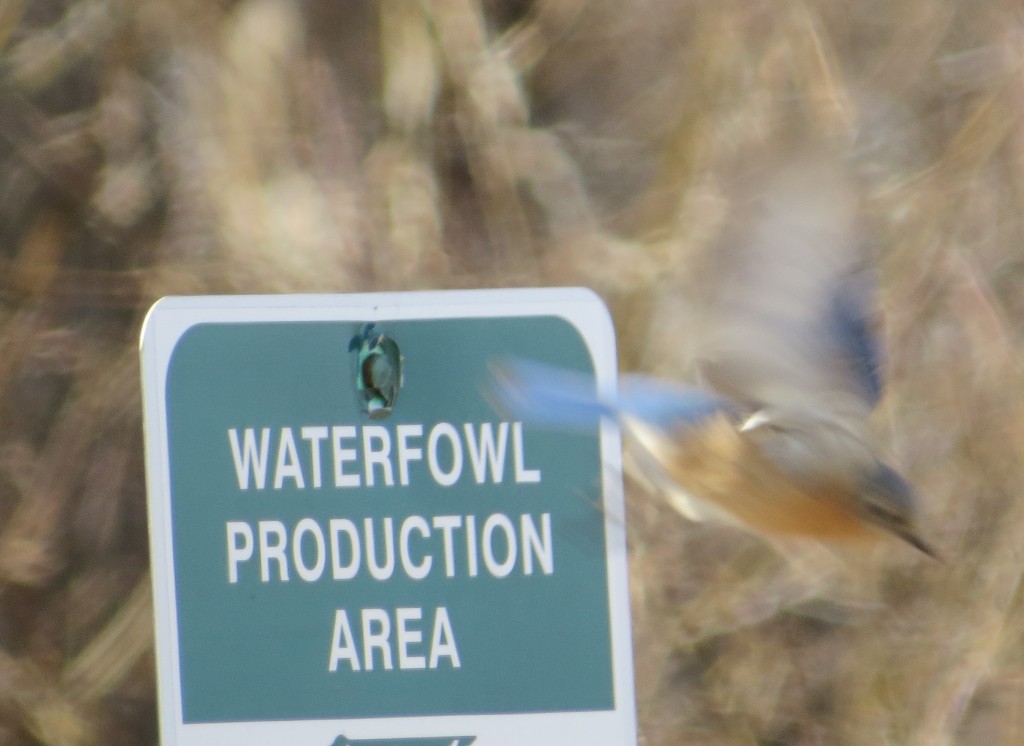 I continued my drive and found a large "lake" in some corn stubble just a mile or so from where we found the Lapland Longspurs two days ago.  Sure enough there were some ducks out there.  I scanned them looking for our target puddle duck that loves the prairie – the Northern Pintail.  I was looking into the western sun, but I found some!  Another lifer for me.  I snapped some pictures and then went home to get Evan so he could get #98.  I honestly was hoping that his #98 would be this bird because I've got a plan for #99 and #100.
I got home and told Evan he needed to help me with dog chores so we could go out and see his #98.  He asked me what it was.  I wasn't telling him.  It drove him crazy to not know.  He must have asked me ten more times.  It only took us a few minutes to get to this "lake" from our house.  The ducks were further away, but with viewing the camera's LCD, Evan clinched #98 – the Northern Pintail!  Again I had to shoot into the sun and from a long distance, but there is no doubt about what these guys are.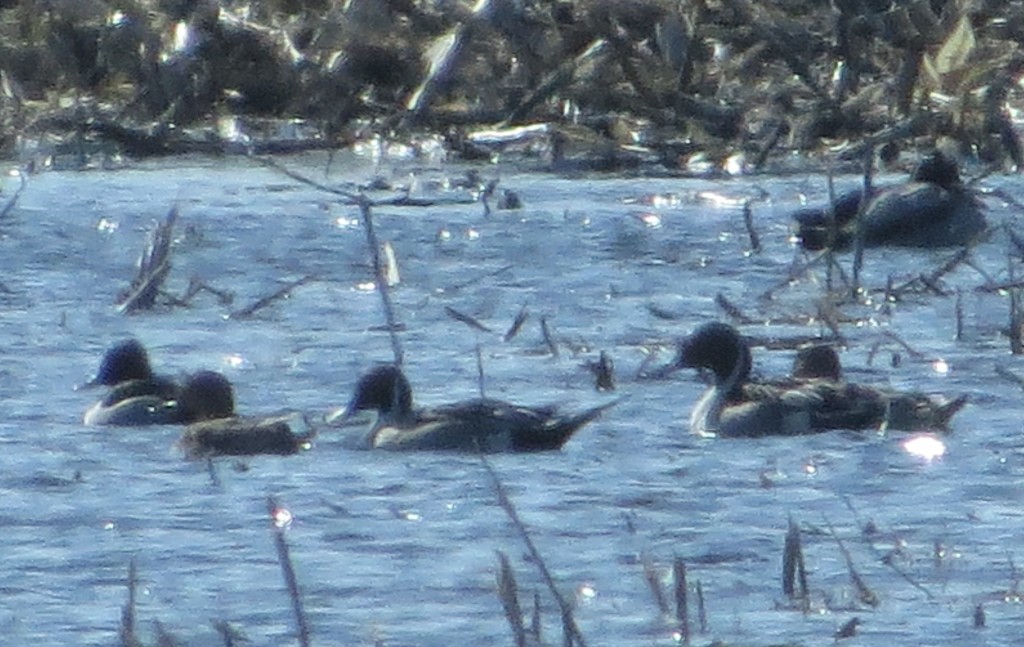 Can you find the Northern Pintail below?