As I drove to and from work today, I saw a sure sign that spring is indeed coming – flock after flock of geese were flying in their V formations heading north!  Migration is an exciting time for birders.  We are checking out the hole on Foot Lake nearly every day for anything new.  Today after we did a family shopping trip for groceries, we stopped by our patch. There were lots of Hooded Mergansers and Wood Ducks tonight.  We also saw Mallards, Canada Geese, Gadwalls, Ruddy Ducks, Common Mergansers, an American Coot, Ring-necked Ducks, and Canvasbacks (top left of first picture).

The Wood Duck is my favorite duck of all time.  It was quite a treat to see several drakes together.

Here's a shot of our lifer for today – the Canvasback.  They are the three white birds with dark reddish heads in the background.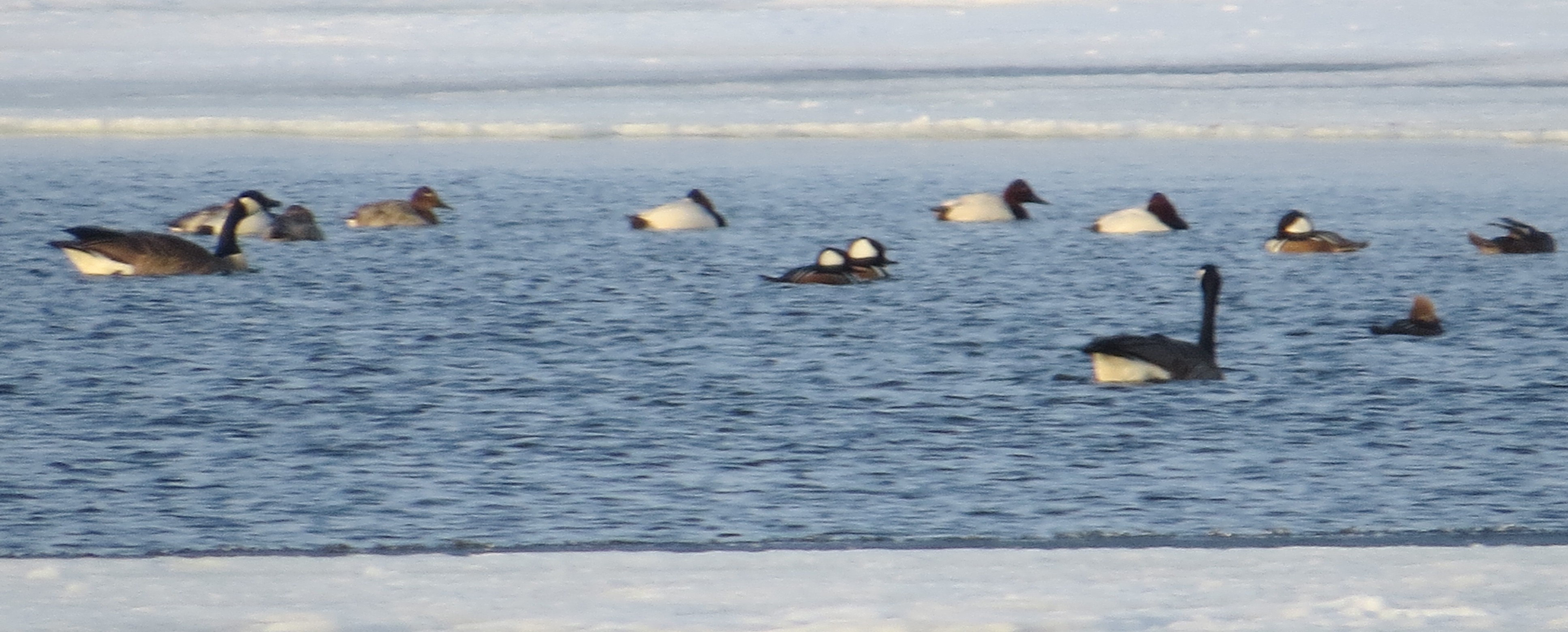 As we were birding, Randy happened to drive up to glass the waters.  It was at least his second time today watching this spot – that's how fast things can change this time of year. He pointed out a couple different species that we'd overlooked.  He told me that in all the years he's watched Foot Lake in the spring, he has only seen the Greater White-Fronted Geese one other time.  He said we were pretty luck to see them yesterday. Huh, who knew?  I have no doubt we'll be at the patch tomorrow.  You never know who will show up for birds…or birders.