This morning we woke up to beautiful hoar frost covering every tree and shrub.  It is absolutely amazing.  With a morning like this, I am a little more patient for the end of winter.  Everybody but me was asleep in the house, so I slipped outside to take some pictures.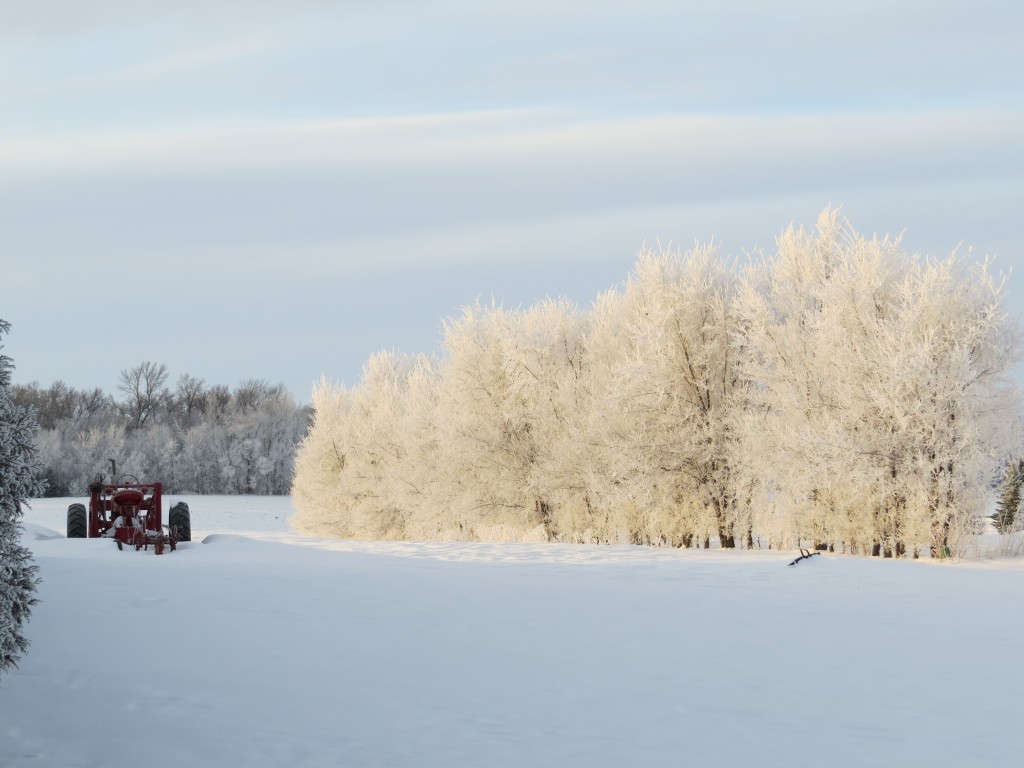 The two photos below are of the Common Redpoll.  I love having these little guys visit for the winter, but they need to go back to their Arctic home.  First, their presence is a reminder that it is still winter.  Second, they eat like pigs and are costing me a fortune.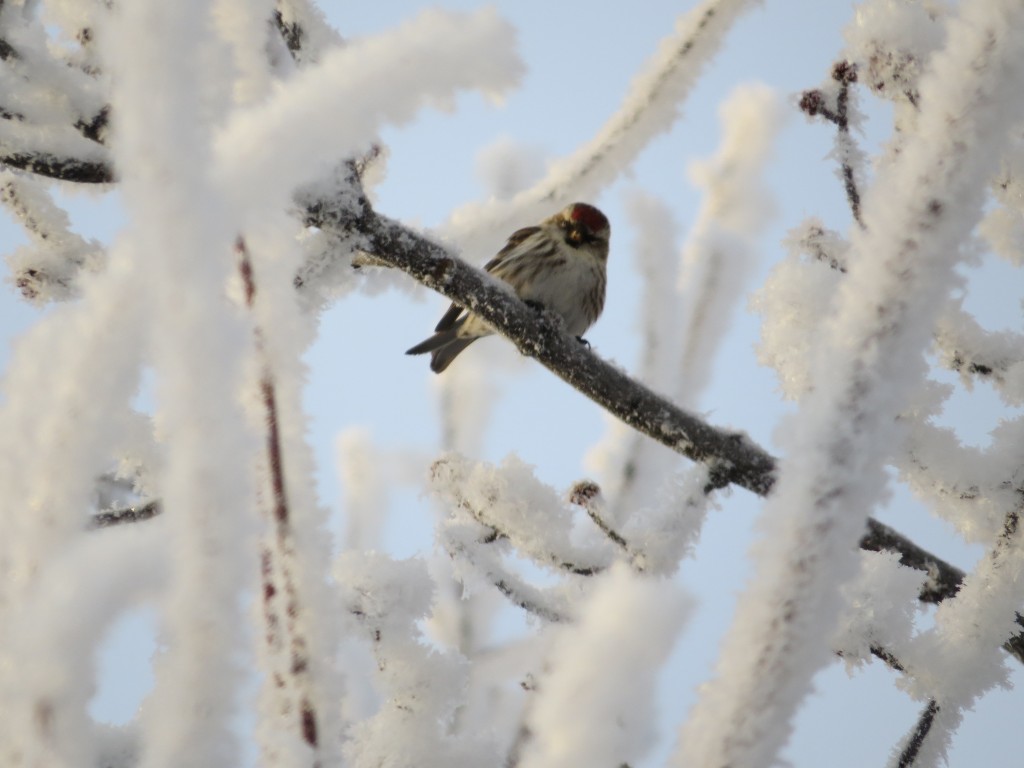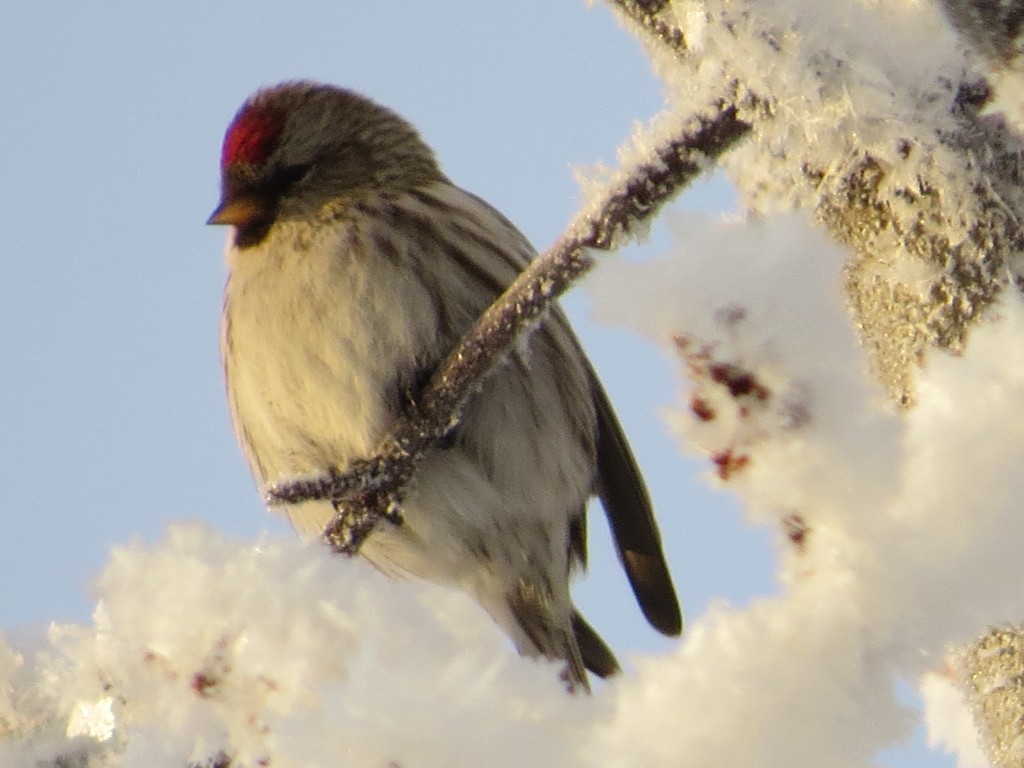 With the hoar frost today, the name Hoary Redpoll finally made sense to me.  The Hoary Redpoll is a "frosty" white version of the bird you see above.  Hopefully I can see and photograph a good example someday.
The American Goldfinch is always fun to see, even with its duller greenish plumage right now.  We can't wait to see their bright yellow color because it's so pretty and it means spring!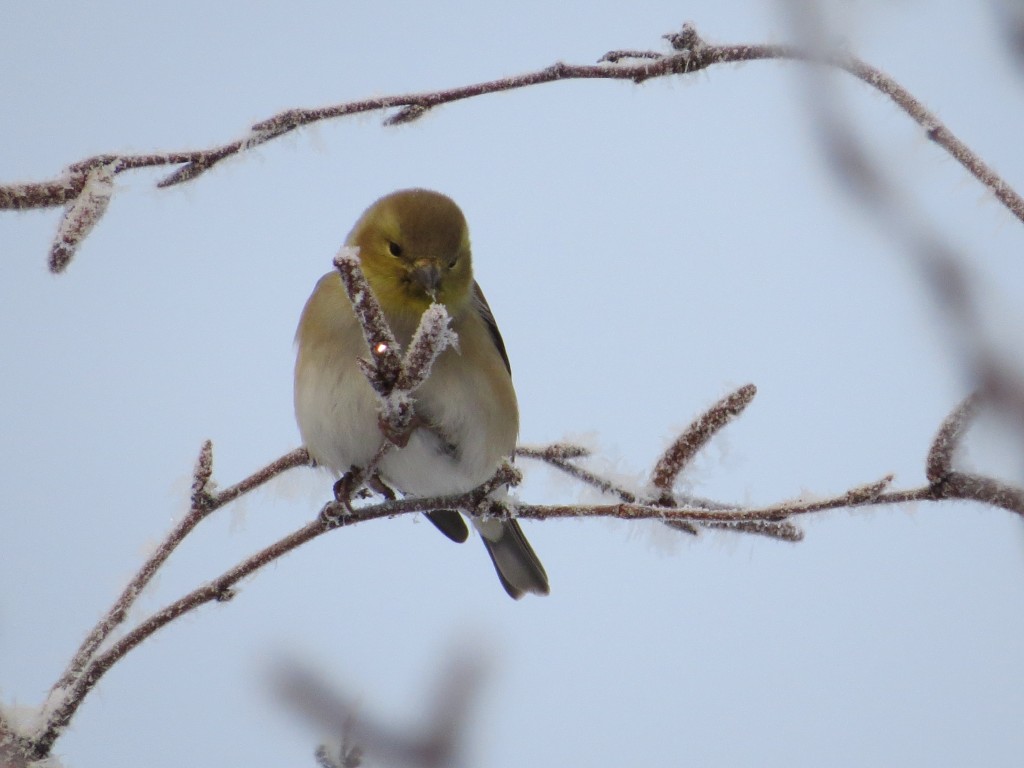 As I was snapping pics in the front yard, I looked at the living room window and saw that someone inside was awake.  Do you see his red-cheeked face looking at the open bird book?  It's a regular sight, but this is the first time I'd seen it from this side.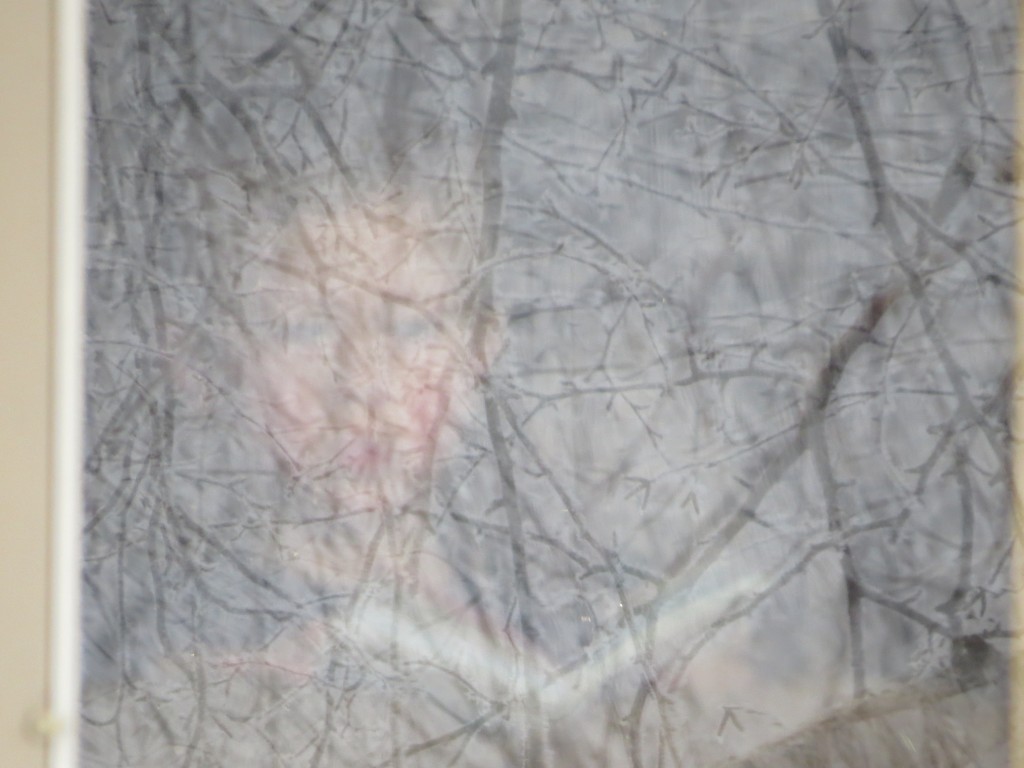 Before I had gone outside, I spied this chunky little bird amongst the hoar frost-covered limbs of our birch tree.  It is the semi-regular visitor, the House Finch.  We haven't seen one for over a month.  This one did not stick around long for me to photograph.
Later in the day I had to go into my school to do some work.  I've learned to take my camera along as I frequently see interesting bird activity during my commute.  The other day it was a Red-tailed Hawk that had just killed a hen pheasant on the shoulder of the highway.  Other times I see interesting raptors that I can't identify or large groups of pheasants.  All I can do is tell Evan about it.  Now I can start to record my sights to share my observations with him.
Right away I found another Red-tailed Hawk. I know they were over-done on the last two posts, but I want to show you what my relatively inexpensive high-zoom camera (Canon SX 50) can do.  It continues to impress me.  Who needs binoculars anymore?   Look at the two photos below.  The dark speck at the top of the center tree is the hawk.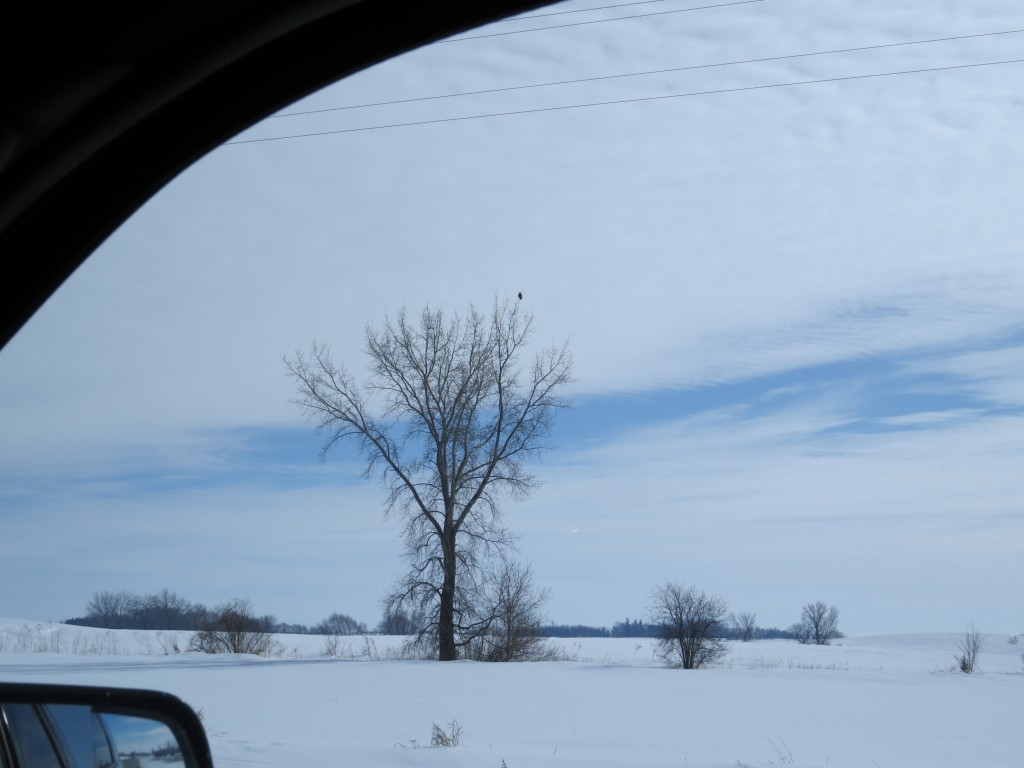 And I saw lots of pheasants on the trip home.  I found a group of about 5 roosters and 5 hens.  I tried to get a cool picture of all those males to show Evan, but they quickly and easily hid on the other side of a snowdrift at the sight of my vehicle on the shoulder.  Pheasants are so hard to photograph because they get nervous and RUN. I guess with all these Red-tailed Hawks around, I would be nervous too.  I found this lone rooster a little later on in my drive.  Again, this one was about 100 yards away.   No lifers today, but it was fun to see a lot of the good looking regulars on a beautiful winter day.