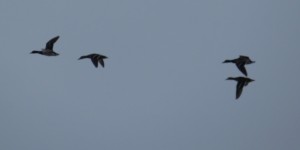 These birders were happy, happy, happy today.  For not planning on going birding, we stumbled across a hidden treasure.  After church we went to St. Cloud so that Melissa could pick up some supplies for Willmar Middle School's upcoming production of The Little Mermaid.    Birding wasn't even in the plans.  In fact, Evan must have complained about being bored at least 75 times on the car ride there.  We trekked through places like Crafts Direct and Party City.  These places were visually stimulating and ripe for tactile exploration.  The boredom issue never came up again.  On the contrary, we were exhausted from telling two kids to put things back and to stop touching things.
As we drove between stores, we started to see Mallards flying here and there.  After all, the Mississippi River runs right through St. Cloud, and where there's water, there are birds.  Evan and I got excited over every Mallard and Bald Eagle we saw.  After we had finished Melissa's errands, she surprised us by saying that we should grab a treat from McDonald's and try to find a road down by the river to see some ducks.  She wanted this to be a fun outing for us guys too. Isn't she great? Thankfully I had my camera along since I used it to record Marin's singing program at church earlier.
We made our way toward the river and right by Apollo High School I noticed Mallards seeming to land in the northeast corner of the football field.  What? There must be water.  We did some maneuvering with the vehicle and discovered the ducks were actually landing in a small ditch with cattails right by Highway 15.  I found a place to park at an empty lot right near the ditch.  We saw many, many ducks whiz by, and I made horrible attempts at flight photography.  Here is a sample of what we saw.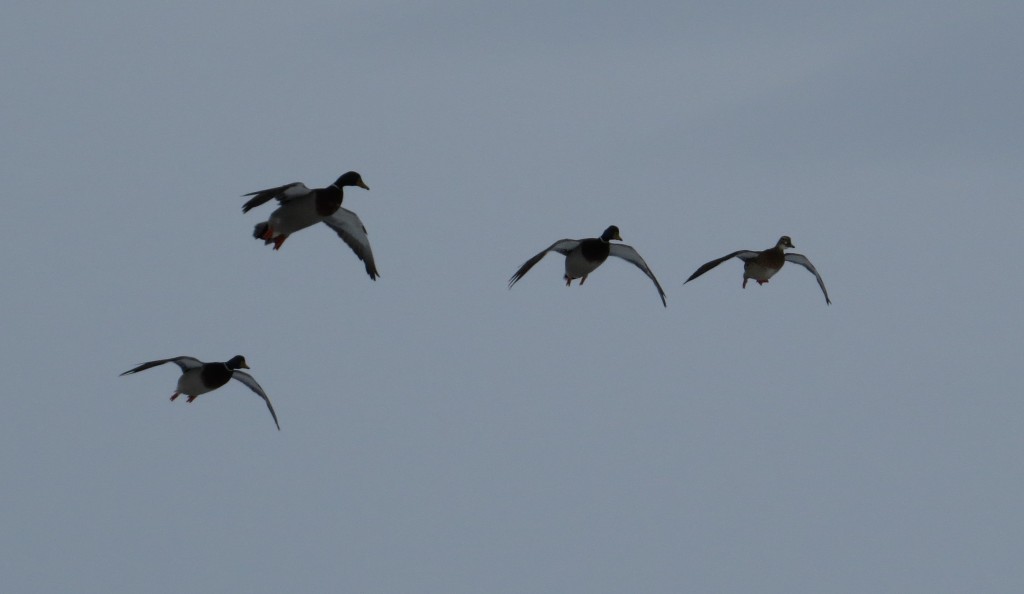 What are they landing in?!?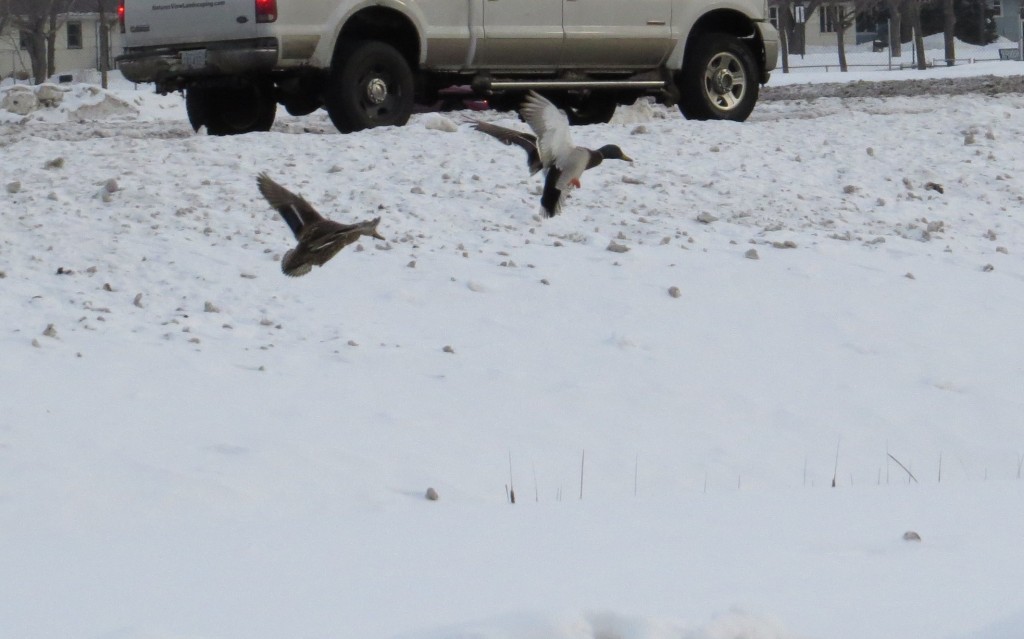 I was compelled to get out of the vehicle and walk through two feet of snow with just shoes to take a closer look.  Aha! Open water!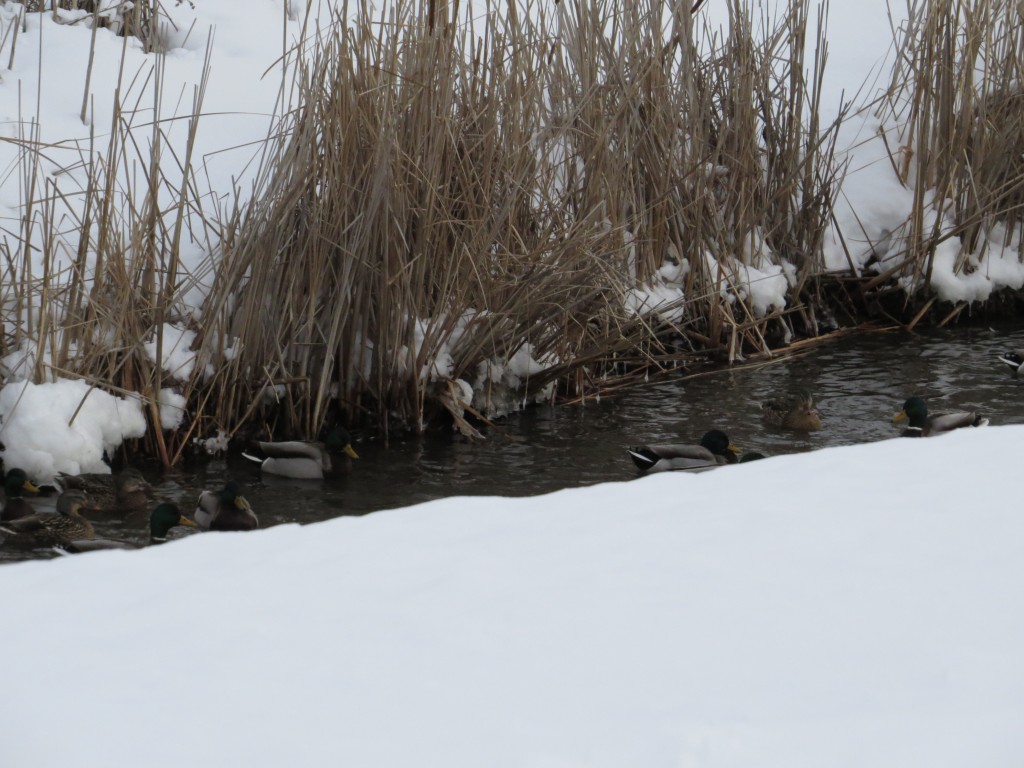 And then I looked and saw more Mallards than I've ever seen…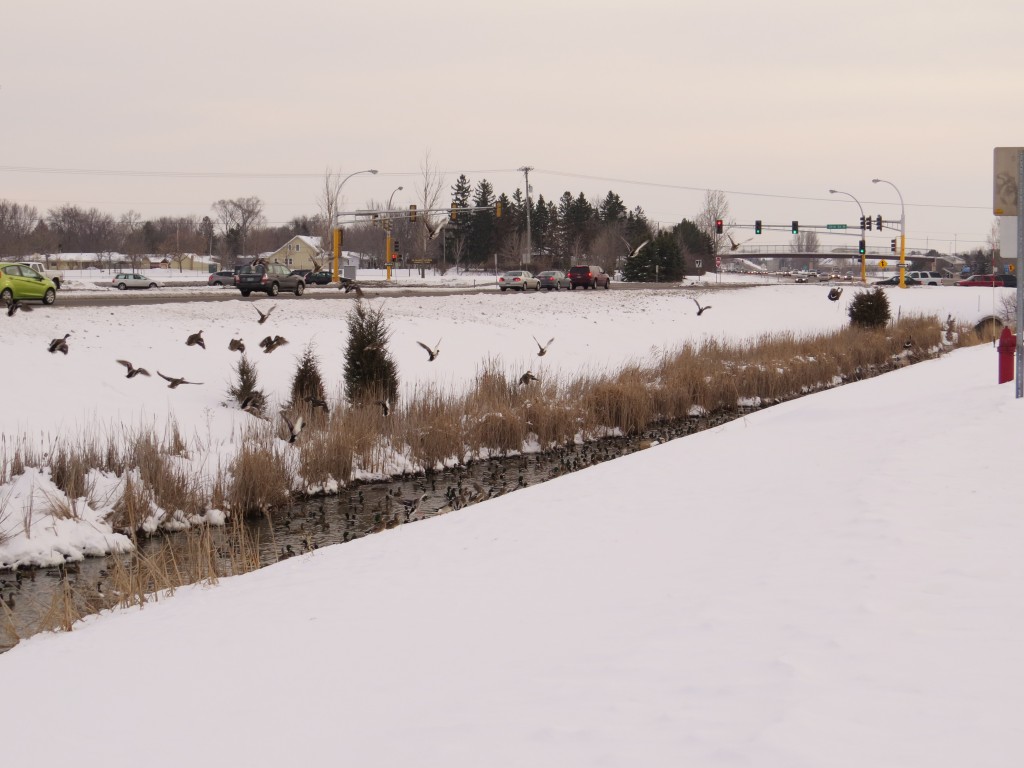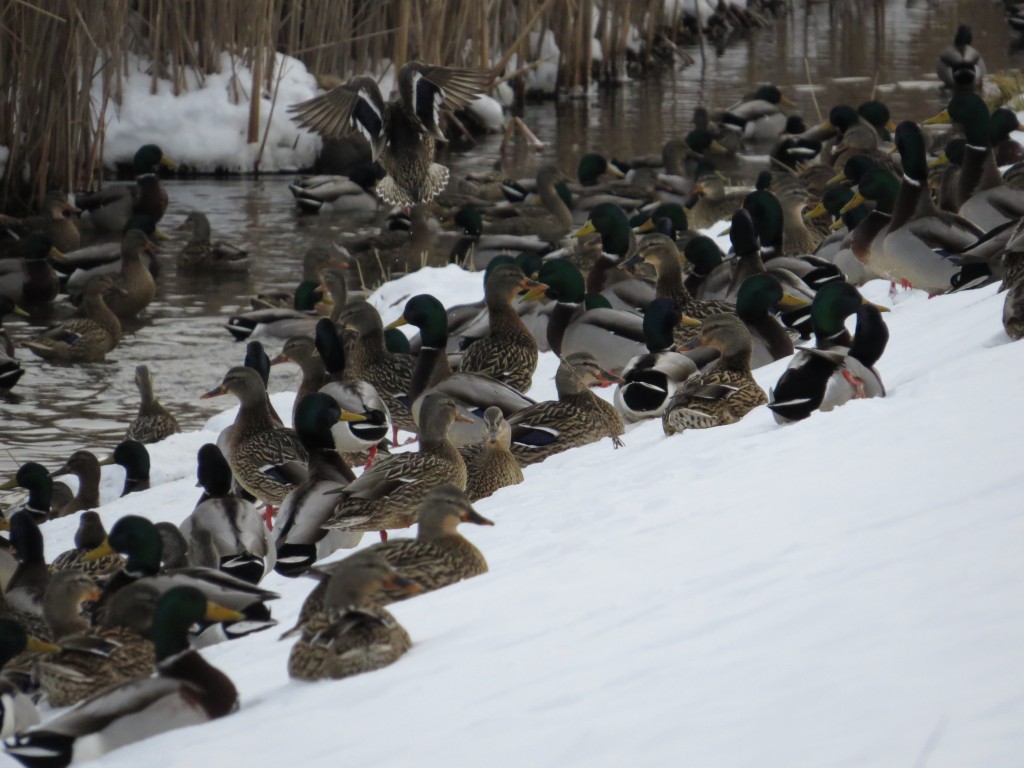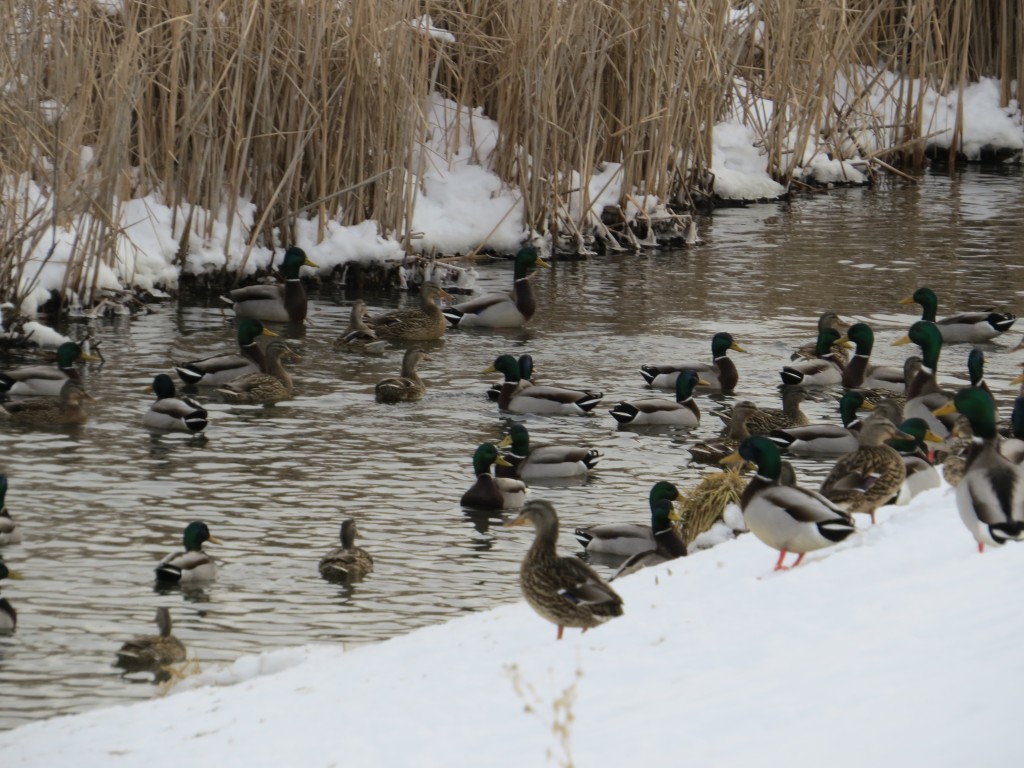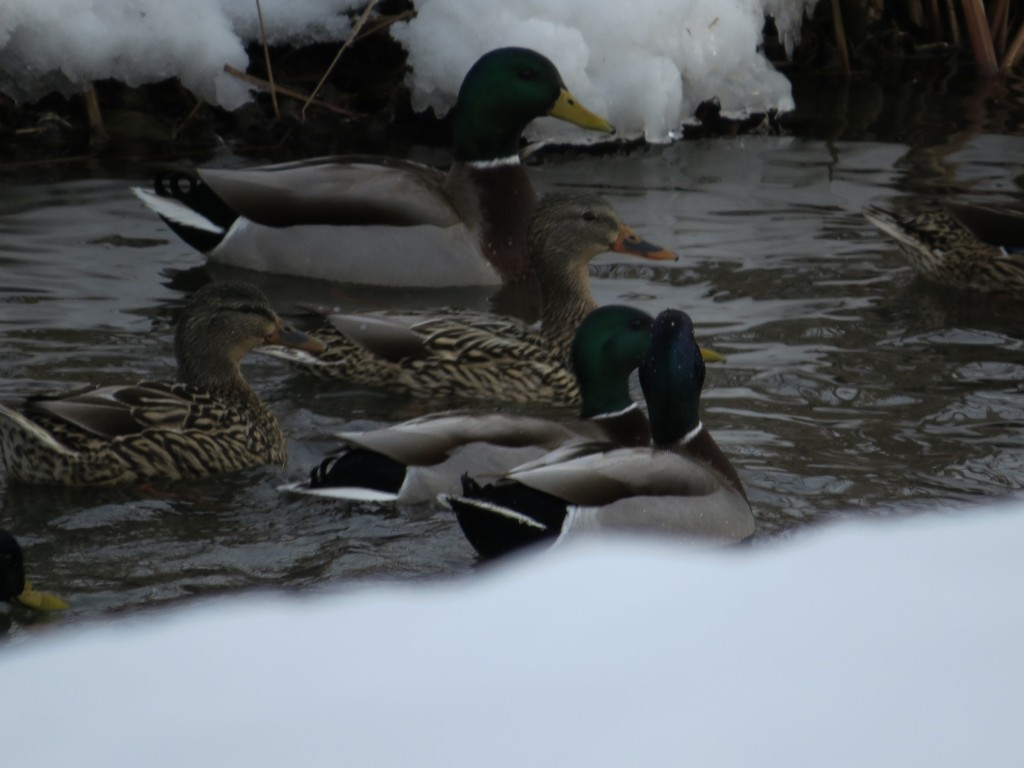 After seeing all these ducks and flushing a couple hundred with my presence, I went back to the car to get Evan.  I carried him through the snow so he could witness it for himself.  I don't remember his exact words, but he was excited!  We got back into the car and  watched the ducks on the top of the bank a little longer.  As I photographed birds and made more miserable attempts at flight photography, Melissa and the kids were entertained by this bully drake Mallard who was chasing other ducks, pulling out tail feathers, and just being a regular grouch.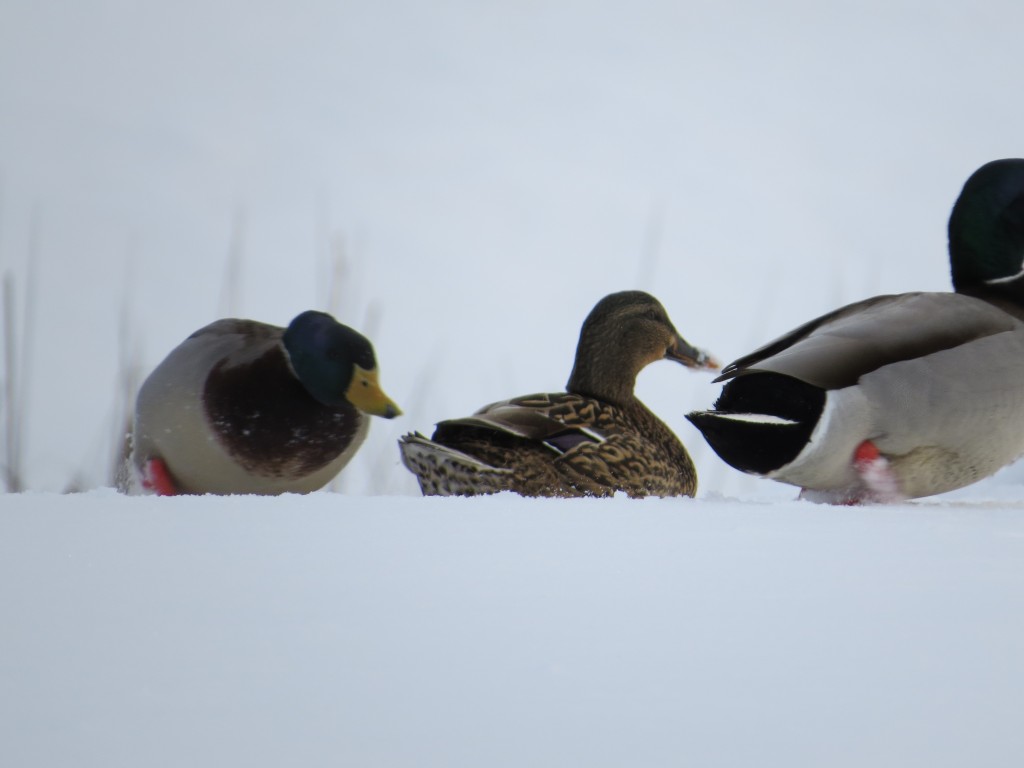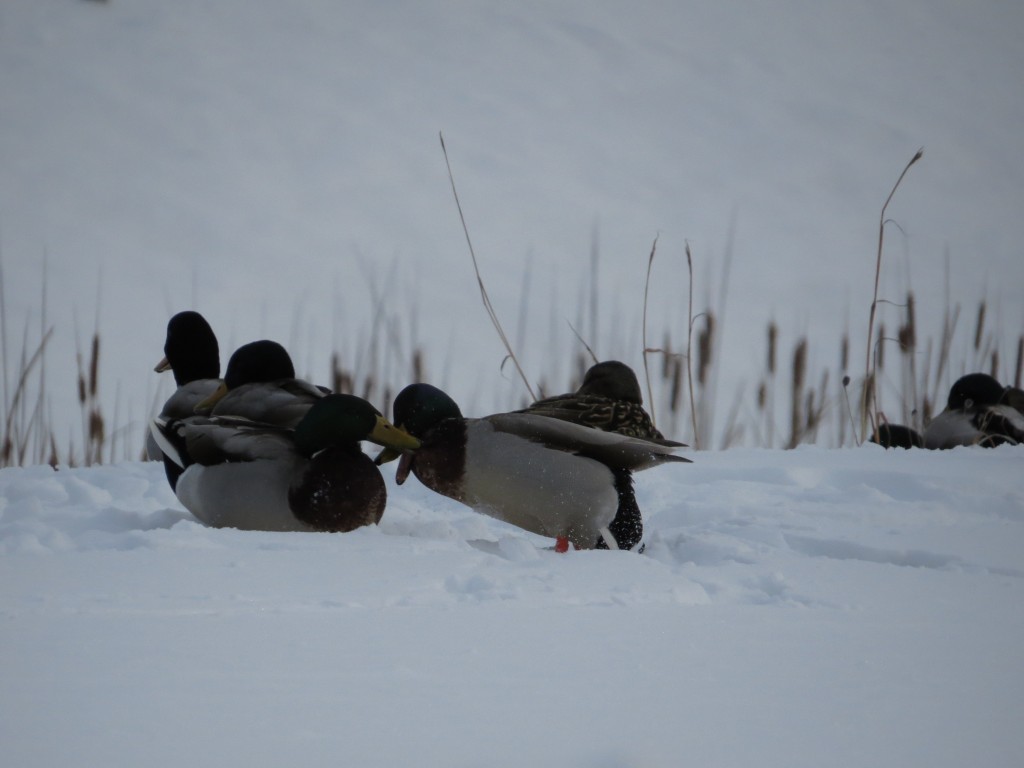 It was quite a treat to see Mallards in the snow.  Even better was seeing so many of them! It was absolutely crazy, and I'm sure it is an experience that our family won't forget.  Evan kept saying on the way home, "That was awesome!"  Yes, Evan, it was.  Who needs the Mississippi when you have a ditch?