This is just a quick photo post to highlight more of the diversity that we've had this year in our first winter of feeding the birds.  When I went on my "Big Day" of birding from inside the living room on Saturday, I captured photos of nearly all of the regular species that visit us.  However, there were a couple of absences that day.  One of those was the Northern Cardinal which was photographed extensively Sunday.  If you haven't seen this amazing bird, go to the Home page and scroll down a couple of posts.
The Blue Jay finally showed up today.  He used to be here regularly, and earlier in the winter there used to be several.  Lately the one jay has been elusive.  Even today I saw him for just a flash.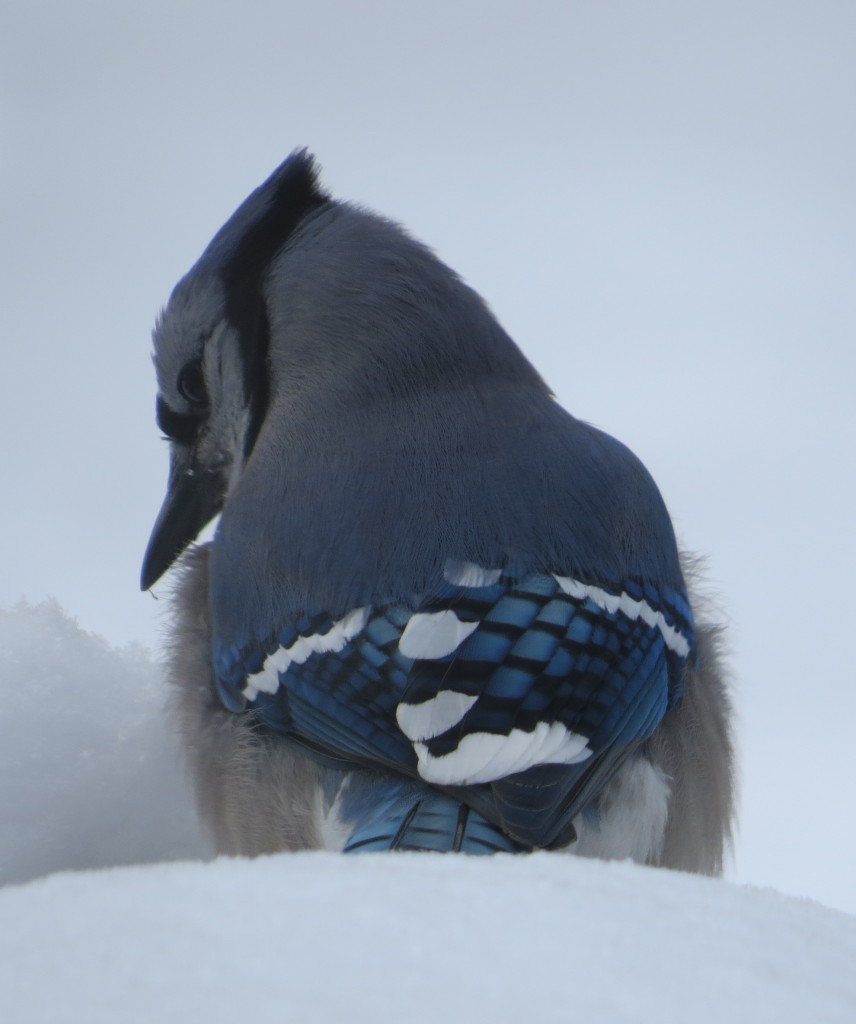 The Blue Jay is very commonplace, but its beauty is undeniable – even if they can be jerks at the feeder.
I am very excited to show you these next photos.  The first is the male Oregon Junco. The second is the female. On Saturday I showed a slightly blurry, close-cropped photo of the female.  As I said before, this has been one of my prize birds all winter.  We are at the very eastern edge of its winter range, and I haven't seen it around my feeder much.  I was super excited to make this discovery about a month ago by first seeing the female.  In the last week or so, the male has started coming!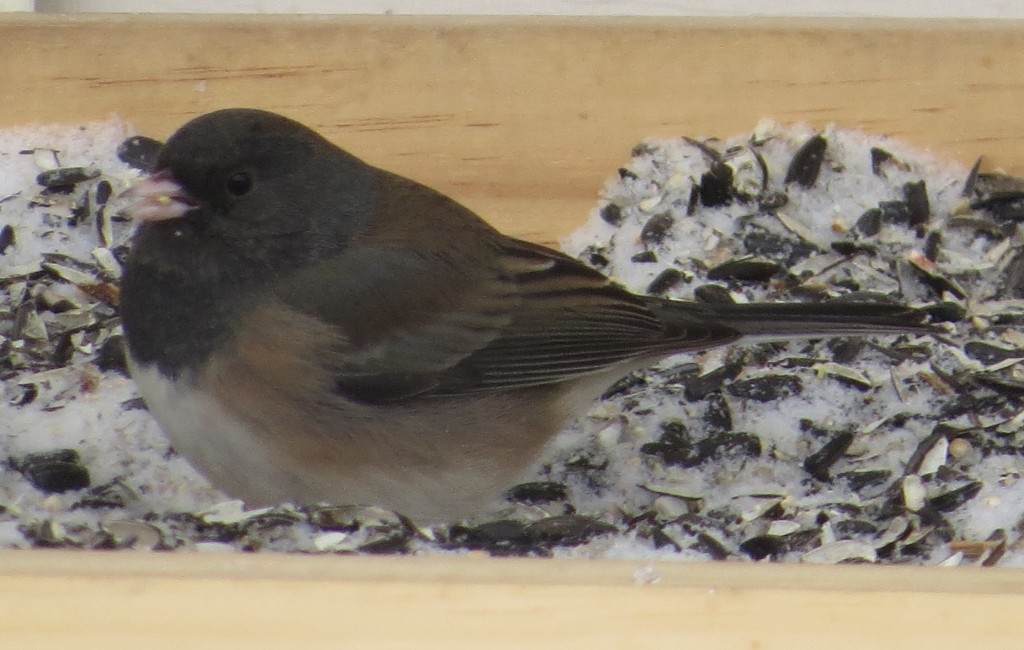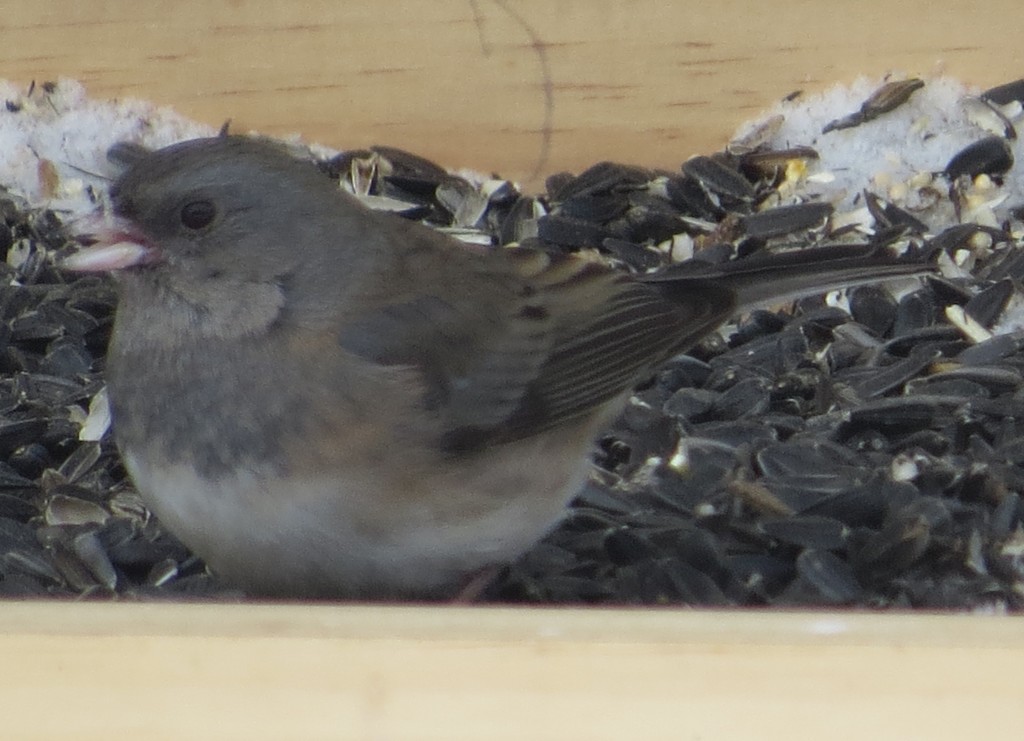 And, I know I showed several images of the Hoary Redpoll in Saturday's post, but I am captivated by this bird because it is such a rarity and travels so far to us.  In the last week, we seem to have several mixed in the Common Redpoll flocks at our house.  Plus, I used to doubt whether I'd actually seen one when I first blogged about it a couple weeks ago.  The photos prove it a certainty and have erased all doubt.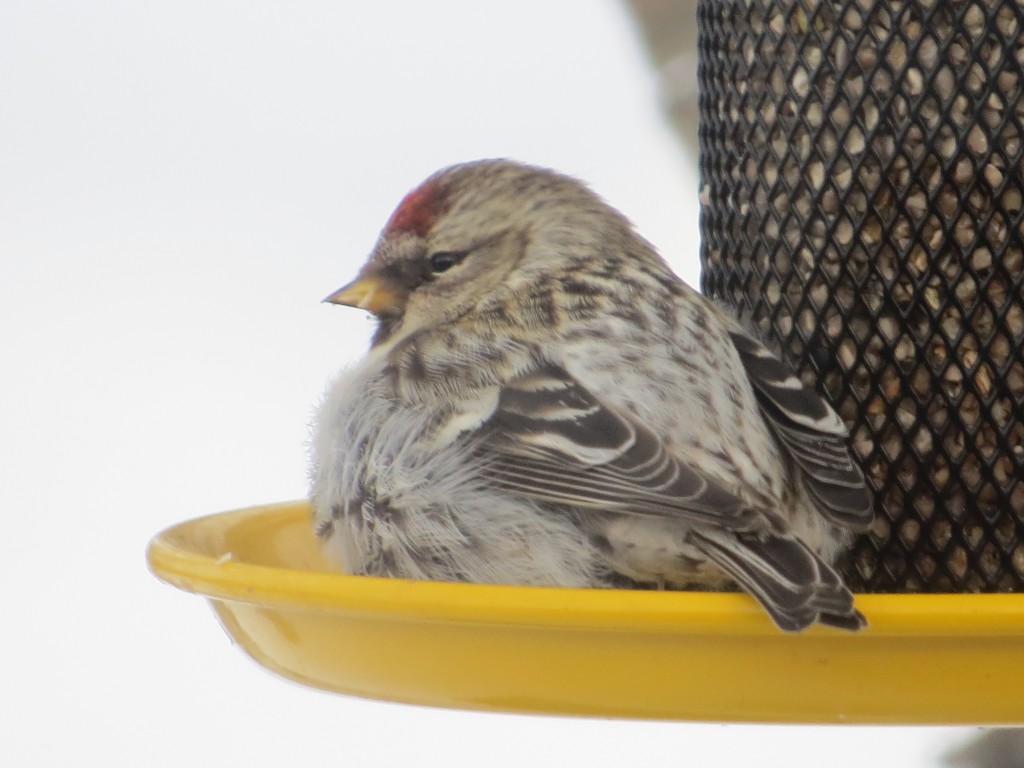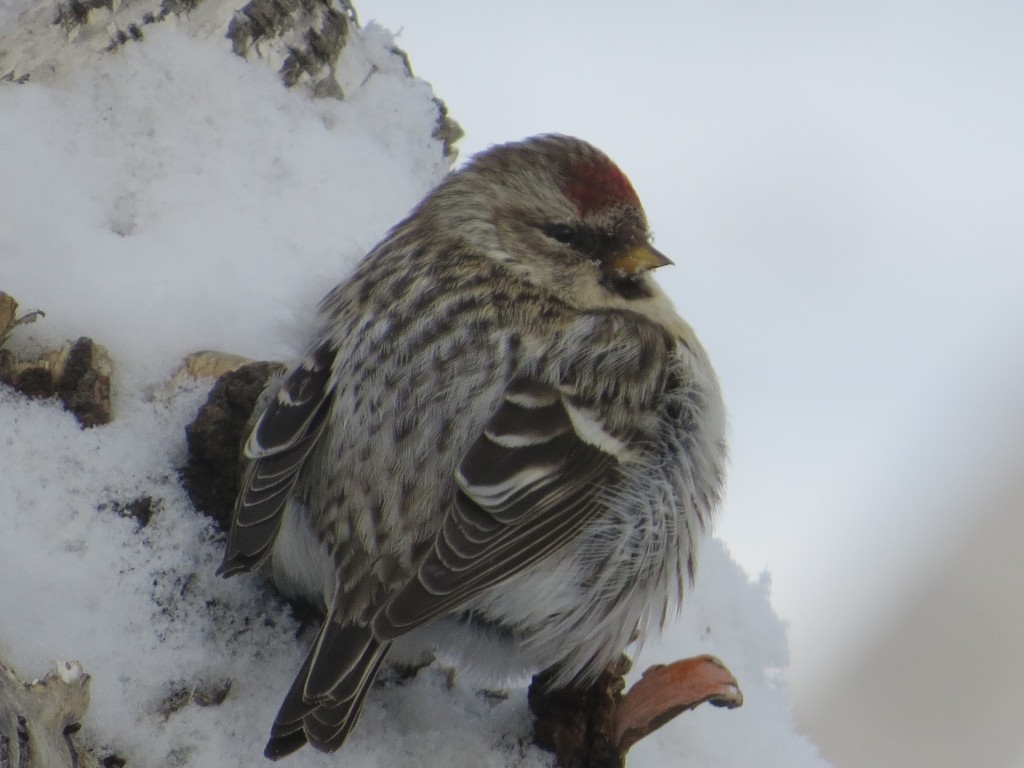 The only other regular yard bird that's missing is one that I'm dying to show you – Evan's Eurasian Collared Dove.  It is magnificently large and its back story is very special to me in regards to Evan becoming a birder.  I'm worried, though.  We used to have a pair that regularly came by.  For the last few weeks, just one has shown up, and now it has been a week since we've seen that one.  I'll watch the feeders.  You watch the blog.  Hopefully we see him.